A Look at Key Initiatives by NLRB General Counsel Jennifer Abruzzo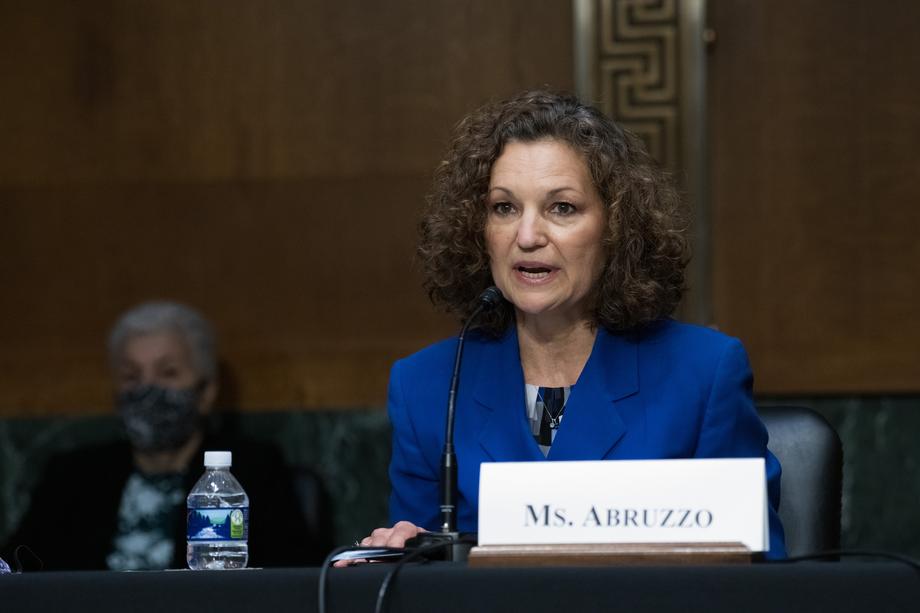 Ken Green
CEO & Founder
UnionTrack
On his first day in office, President Joe Biden gave Peter Robb, then general counsel of the National Labor Relations Board (NLRB), an ultimatum: Step down or be fired. It was a strong move on the president's part meant to demonstrate his commitment to supporting unions, workers, and the labor movement.
The role is so important because the general counsel of the NLRB is responsible for the administration of the regional offices and, most importantly, the enforcement of the National Labor Relations Act.
Under Robb, a Trump-appointed, former management-side attorney, the NLRB made decisions that significantly "eroded worker rights under the NLRA in stunning ways," writes Gabrielle Semel, former district counsel to District 1 of the Communications Workers of America (CWA) and field attorney at Region 2 of the NLRB. "Firing Robb was an essential step in reclaiming the NLRB as an agency that protects the rights of working people."
But it also mattered who Biden appointed to take Robb's place. In February 2021, he chose Jennifer Abruzzo to lead the NLRB and reverse the workers' rights suppression that Robb's Board promulgated. Labor advocates applauded her appointment and succeeding confirmation in July 2021.
"Jennifer is a dedicated public servant with a wealth of experience that she will bring to this important role. I look forward to working with her in our shared mission to advance the important goals of the National Labor Relations Act," said NLRB Chairman Lauren McFerran at the time of Albruzzo's confirmation.
And she isn't letting them down.
Who Is Jennifer Abruzzo?
The National Labor Relations Board General Counsel Jennifer Abruzzo is an attorney who has spent the better part of her career fighting for workers and unions.
She spent nearly 23 years working for the NLRB, serving as field attorney, supervisory field attorney, deputy regional attorney, and deputy assistant general counsel. She left the NLRB in 2017 (while Robb was in power) to serve as special counsel for strategic initiatives for the CWA. Upon her return, she has signaled her intent to bring more power to workers and enforce the NLRA to protect them and their rights to unionize and collectively bargain.
"I believe that vigorous enforcement of the Act will help level the playing field for workers and their freely chosen representatives, bring much needed equity to the historically underserved members of our communities, engender safe and productive workplaces, which is particularly critical right now as we fight a pandemic, and build a better economy for workers, families, and communities in this country," Abruzzo said during her swearing-in ceremony.
When asked by labor reporter Josh Eidelson how broadly she defined protected concerted activity, Abruzzo's response illustrated her pro-worker interpretation of the NLRA: "Any activity that an employee engages in that's objectively a step towards inducing, initiating, or preparing for group action to improve their lot as employees [means] they're engaged in protected concerted activity." She said that includes social, economic, and racial justice advocacy as well as symbolic speech.
Here are some of the key initiatives Abruzzo has undertaken to put the agency back on course for its intended purpose of protecting and advancing workers' rights..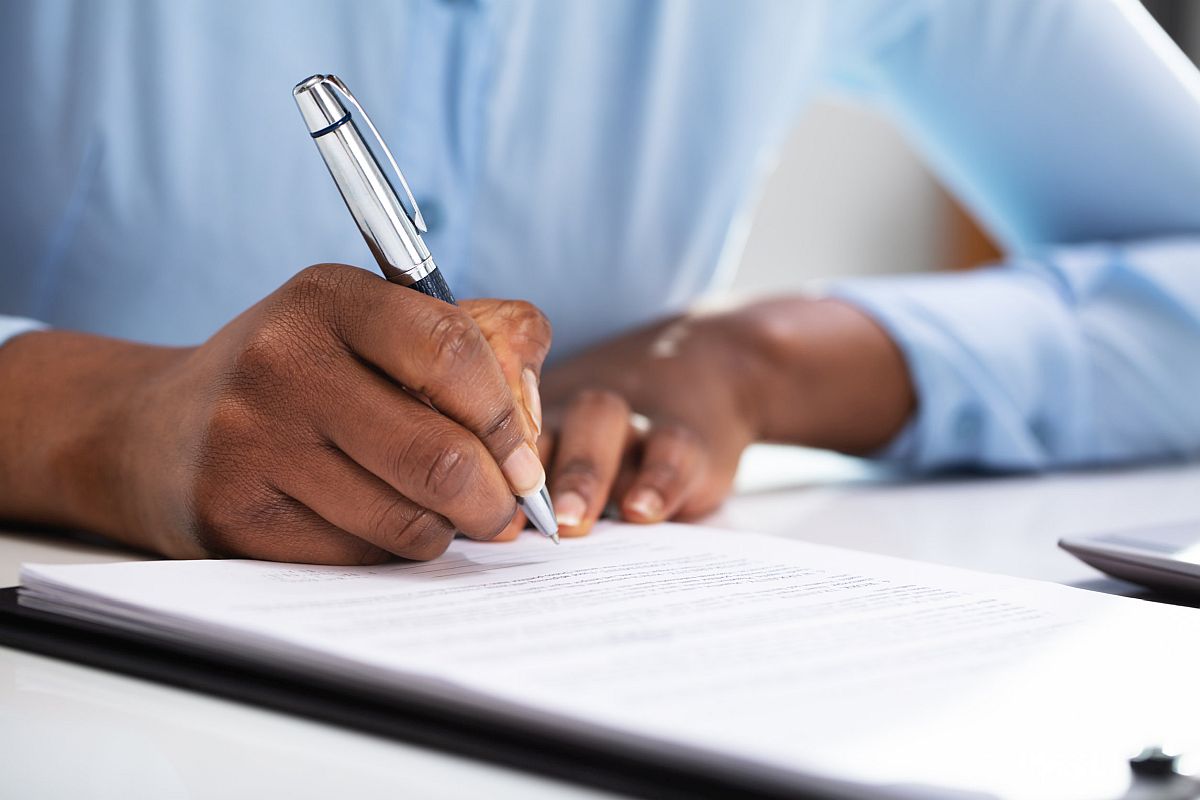 Reinstating Unionization by Card Check
Election interference runs rampant and largely unchecked in union elections, and the efforts by management to deter organizing activities are often successful simply because of the amount of time it takes to conduct and certify an election. Employers have time to sow doubt among workers through union-busting campaigns, which can result in a failed election even after a successful union drive.
According to a 2019 report by the Economic Policy Institute, the "NLRA's weak enforcement provisions and insufficient penalties, combined with its failure to outlaw certain coercive employer behaviors that make it impossible for workers to freely exercise their right to unionize and collectively bargain, has led more and more employers to adopt aggressive anti-union tactics in the face of worker organizing."
Abruzzo is seeking to give the advantage back to workers by speeding up the process through the reinstatement of unionization by card check.
As the law stands now, union organizers must collect the signatures of at least 30 percent of eligible voters in a workplace during the union drive to move forward in the process. At that point, workers can ask to have the union voluntarily recognized by the employer so they can move directly into contract negotiations.
However, if the employer declines to recognize the union, it moves to a secret ballot union election through the NLRB. This process can take months, during which employers can ratchet up their anti-union rhetoric.
Abruzzo has asked the Board to reinstate the Joy Silk doctrine.
The Joy Silk doctrine, issued in 1949, says "that any employer that refused to recognize a union even though it knew that union enjoyed majority status was in violation of the Wagner Act," writes New Republic staff writer Timothy Noah. Basically, workers could unionize through a card check if they had a majority of signatures from eligible workers. The doctrine was officially reversed in 1971 and, as Noah notes, resulted in a significant increase in illegal firings and intimidation by employers.
If reinstated, workers would once again be able to move from the union drive to the bargaining table, bypassing the time-consuming NLRB election.
"Joy Silk is logically superior to current Board law's ability to deter election interference," writes Abruzzo in her brief. "It directly disincentivizes an employer from engaging in unfair labor practices during organizing campaigns to avoid a bargaining obligation, as doing so will typically result in the imposition of a bargaining order."
It's a move being applauded by labor leaders.
"Reinstating Joy Silk in its original form would stop employers from playing games and refusing to recognize a union when workers have unquestionable proof of majority support & would deter employers from unlawfully interfering in organizing campaigns," notes Liz Shuler, president of the AFL-CIO.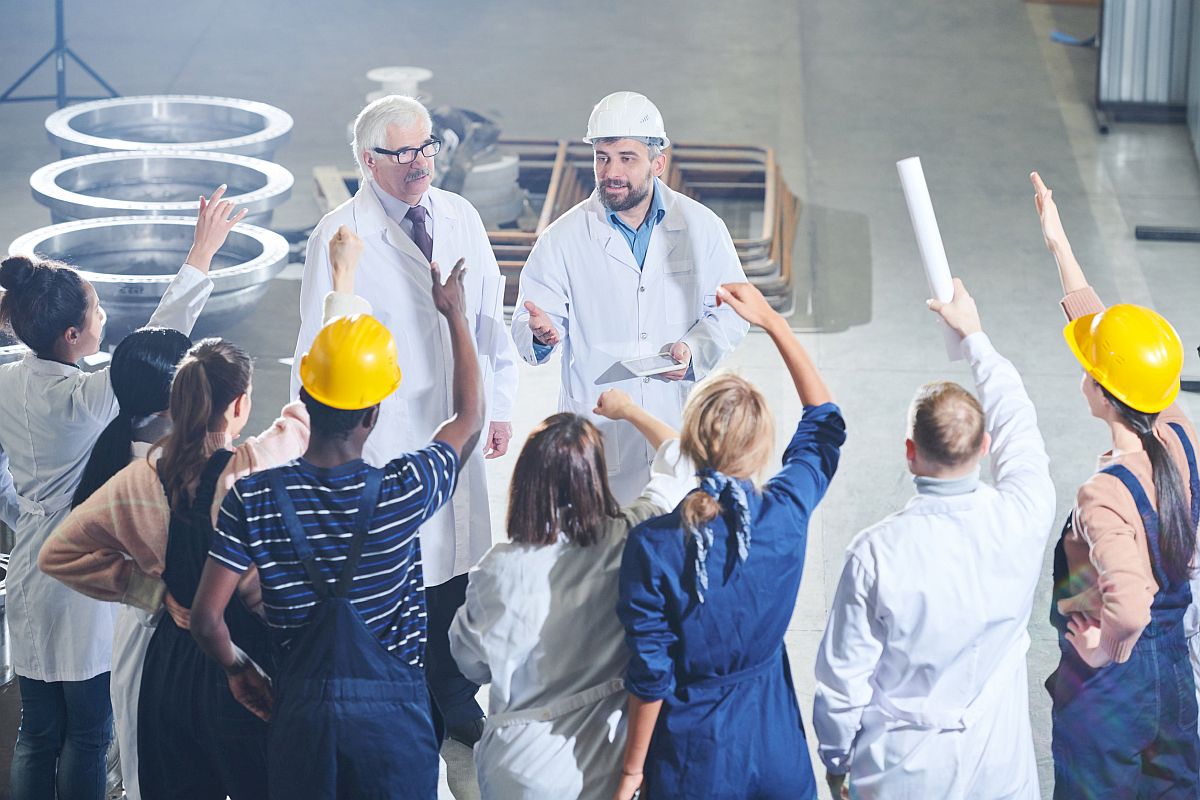 Banning Captive Audience Meetings in the Workplace
Another potentially significant change would be the end of captive audience meetings in workplaces where workers are organizing. In April 2022, Abruzzo issued a memorandum to regional offices stating her intention to ask the Board to make mandatory anti-union meetings in the workplace in certain situations illegal and punishable under the NLRA.
This is significant because such meetings have the potential to change the trajectory of a unionization campaign.
In the memo, Abruzzo wants such meetings forbidden in two specific situations: when workers are "forced to convene on paid time," or when they are "cornered by management while performing their job duties" to listen to anti-union speeches.
She argues these situations are essentially coercion because they deny workers their right to refrain from participation through the threat of disciplinary action, including termination. Labor advocates agree.
"There are no first amendment rights there, people are forced to go there," says Seth Goldstein, senior business representative at OPEIU, Local 153, and pro bono attorney for the Amazon Labor Union. According to Goldstein, employers lie to workers in these meetings, and unions have no way to respond.
Union leaders are cheering Abruzzo's initiative to ban such meetings.
"They are the major weapon employers use to spread disinformation, intimidate workers and interfere with their choice as to whether they want union representation," says Stuart Appelbaum, president of the Retail, Wholesale and Department Store Union (RWDSU). "The question of whether workers want a union should be the workers' choice — not the employers' — free of intimidation and interference."
Other Notable Abruzzo Initiatives
There are a number of other initiatives Abruzzo has undertaken since her tenure at the NLRB began last year. A couple of the most notable are advocating for workers to get injunctions against employers during a unionization campaign and ensuring immigrant workers have access to rights provided to employees by the NLRA.
Effective Use of Injunctions During Organizing Campaigns
Abruzzo wants to better enforce the NLRA so workers have a fair chance at organizing. To that end, she has launched an injunction initiative that will allow workers to seek injunctions under section 10(j) of the NLRA if they have been subject to threats or coercive actions during a unionization campaign.
Under section 10(j), the Board can seek injunctive relief in cases where following normal litigation procedures may not be adequate to the situation in which workers are claiming particularly egregious unfair labor practices during a campaign, such as termination or work stoppages.
"Abruzzo encouraged filing these injunctions not only when a worker in an organizing drive was illegally fired, but when an employer threatened to fire such workers, or to shut down the worksite if the workers go union," writes Harold Meyerson, editor at large at The American Prospect. In doing so, she greatly expanded their use.
"I believe that Section 10(j) injunctions are one of the most important tools available to effectively enforce the Act," says Abruzzo. "Section 10(j) is the statute's strong weapon that should be used by the Agency to ensure that employees' rights will be adequately protected from remedial failure due to the passage of time."
Protections for Immigrant Workers
Abruzzo has also prioritized protecting the rights of immigrant workers to organize, regardless of their immigration status. In early May 2022, she released a new protocol advancing the protections of immigrants to exercise their rights under the NLRA. This followed a memorandum in November 2021 that called for new casehandling procedures to make the NLRB more accessible to immigrant workers.
Some of the new protocols include:
Distributing written information in both English and Spanish to all witnesses in an NLRB case advising them that immigration status is irrelevant, information gathered during the investigation is protected, and witnesses can request immigration relief for employees participating in an NLRB investigation.
Verbally advising witnesses that immigration or work status is irrelevant to NLRA violation investigations and that the NLRB will not ask about immigration status.
"All too often, immigrant workers are subject to unlawful intimidation tactics that seek to silence them, denigrate their right to act together to seek improved wages and working conditions, and thwart their willingness to report statutory violations," says Abruzzo in her memo. "The NLRB will do everything we can to protect immigrant workers to exercise their rights under the NLRA and to pursue any interference with those rights by participating in the NLRB's processes."
Time will certainly tell the extent to which these and other initiatives impact workers and the labor movement. Union leaders can rally their members to support these initiatives by using a tool like UnionTrack ENGAGE to share real-time information and updates that impact their organizations.
Images by: U.S. Senate Committee on Health, Education, Labor and Pensions, andreypopov/©123RF.com, seventyfour74/©123RF.com