Filling Supply Shortages During the Pandemic: 'Union Workers Are Our Heroes'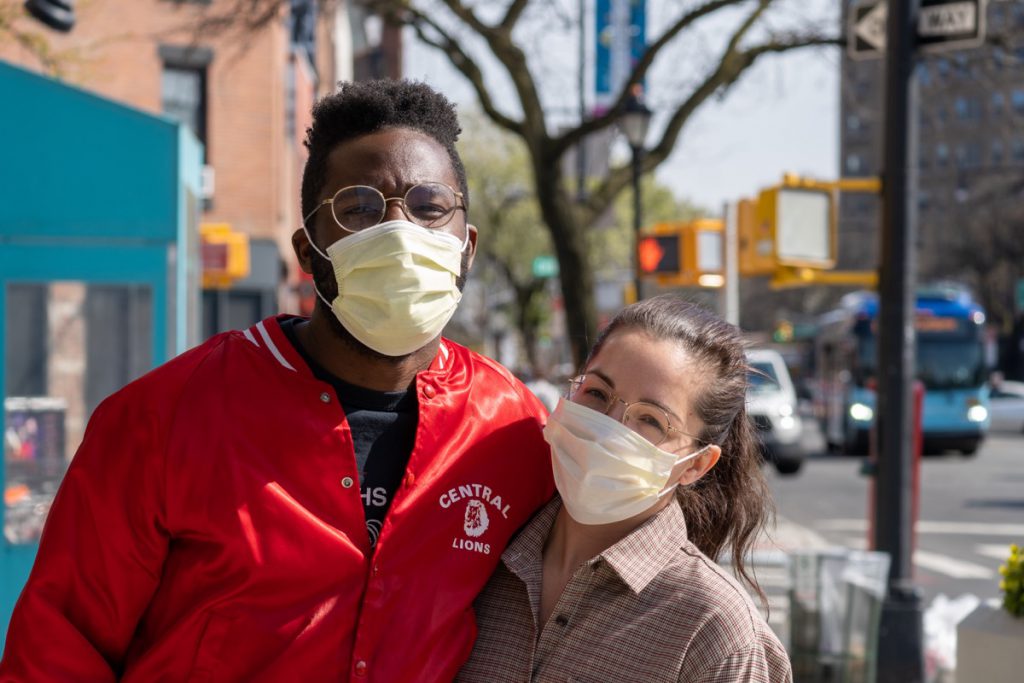 Ken Green
CEO & Founder
UnionTrack
America's response to the COVID-19 pandemic saw a severe shortage of the personal protective equipment (face masks, face shields, and gloves) and treatment equipment (ventilators) that front-line workers needed to fight the virus.
The "catastrophic collapse" of medical supply chains "was one of the country's most consequential failures to control the virus," write Juliet Linderman and Martha Mendoza, Associated Press investigative reporters.
Filling the supply gap required companies and workers outside of the medical supply chain to step up and figure out how to produce the supplies. Among them are thousands of union workers, who have selflessly given their time and knowledge to help meet the demand for supplies.
"Union workers are our heroes right now," writes Adren Crawford, a general chairperson of the Sheet Metal, Air, Rail, and Transportation Workers Union (SMART). "Across the U.S., working men and women — union members — are responding to the COVID-19 pandemic with the same courage and work ethic that built the middle class and made our country the most productive nation in the world."
That response has centered around producing health and safety equipment crucial to fighting the virus.
UAW Workers Manufacture Life-Saving Ventilators
At the start of the COVID-19 pandemic, Ford and General Motors shut down factories to help mitigate the spread of the virus. But as the infection rate soared and the supply of ventilators and other life-saving equipment dwindled, the companies reached out to workers to come back to manufacture those goods. It was a job many union workers were more than willing to return for.
"Instead of working for profit, you're working to help save some lives, and I think a lot of people would join in on that," said D'Andre Jackson, a United Auto Workers (UAW) committee representative at GM's Flint Assembly Plant. "It's what they did during wartime, and that's what they say we're in now."
It was a sentiment echoed by autoworkers around the country, including the Ford factory in Ypsilanti, Michigan, and the GM plant in Kokomo, Indiana.
"Right now? It's much more rewarding making a ventilator than making a car," said Penni Cox, a third-generation member of UAW Local 292 in Kokomo. "We're all working long hours, it gets tiring, but when you see who you're helping — it's all worth it. I love my Chevys but I definitely feel much more sense of pride in making a ventilator."
The efforts of the UAW workers paid off. As per the contracts with the federal government, they delivered 80,000 ventilators by the end of August 2020 to GE Healthcare and Ventec Life Systems, Joseph White at Reuters reports.
Proud of their accomplishment, the workers at UAW Local 292 even signed the first box of ventilators that were shipped out of the facility.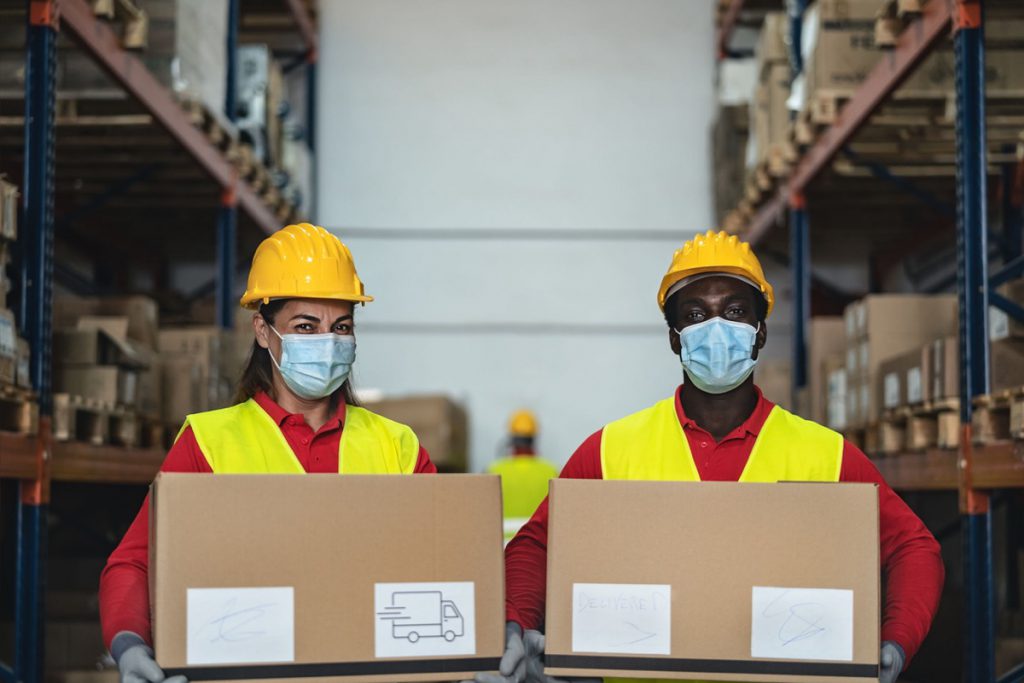 Union Workers All Around the U.S. Produce Masks
Masks have been crucial to mitigating the spread of the virus, but they were in short supply in the beginning of the pandemic. Unions members in various industries stepped up to boost the supply of masks for essential workers and the general public.
New York: Rochester Regional Joint Board, Workers United Make N95s
Workers for Rochester Regional Joint Board (RRJB), Workers United Local 14 and 14A in New York joined forces to produce N95 masks for local healthcare workers. The workers produced 10,000 masks in the first three days of the effort and were able to get production up to 6,000 masks per day.
"We all felt the pressure to move quickly to do anything that could help our front-line workers," said Gary Bonadonna, Jr., manager of RRJB. "… I am especially grateful to our union workers who are at their place of work, making protective devices that will potentially save thousands of lives."
Maine: USW Plant Pivots to Making Masks
Workers at Westbrook, Maine-based apparel company American Roots are members of the United Steelworkers (USW) Local 366. In May 2020, the company pivoted from making hoodies to making face masks. This was a welcome development for many workers, who had been sent home for a week while the company figured out what to do after hoodie sales plummeted.
"Our workers could have stayed home, collected unemployment," said American Roots CEO Ben Waxman. "And they made a choice in the middle of a national crisis, a global pandemic, to come to work and make masks for people they've never met before."
The company had help from other locals as well to repurpose the factory to make the new products. Workers from the International Alliance of Theatrical Stage Employees (IATSE) Local 114; International Association of Sheet Metal, Air, Rail and Transportation Workers (SMART) Local 17; and The International Union of Painters and Allied Trades (IUPAT) District Council 35 all contributed to the effort to make it possible for the USW workers to manufacture vital face masks.
Michigan: IAM Workers Honoring Their Own by Making Masks
After a member of IAM Local 218, Lydia Lopez, lost her battle with COVID-19, members of IAM Local 698 decided to make masks to donate masks to the Samaritas Senior Living Center in Saginaw, Michigan, where Lopez worked. The masks were made from donated materials by members who donated their time.
"Union members see the need in their communities and they work to fill those needs," said Jimmy Conigliaro, Sr., general vice president of IAM Eastern Territory.
Oregon: IATSE Volunteer to Make Masks
Wardrobe department workers, who are members of the IATSE Local 28, volunteered to make masks for healthcare workers after they were laid off of their jobs. The workers made the masks at home in their own time.
"It's great that we're able to pitch in," said Rebecca Lewis, chair of IATSE Local 28's Good & Welfare Committee. "And we're glad to be able to do it."
SMART Workers Create Parts for Masks
With so many workers stepping up to produce masks out of their homes and workplaces that weren't equipped for making masks, someone had to step in to provide mask-making materials. Workers at SMART shops around the country started producing the metal nose strips to help masks fit wearers better.
The union set up an online ordering system, which assigns the work to a SMART local nearest the ordering ZIP code. The local then works with a union contractor to make and deliver the strips.
"We want to do everything we can to help and support health care workers and first responders who are on the front lines helping people and saving lives in our communities during this public health crisis," said SMART General President Joseph Sellers Jr. "This is a great idea that began with one union shop in Connecticut and took off like wildfire."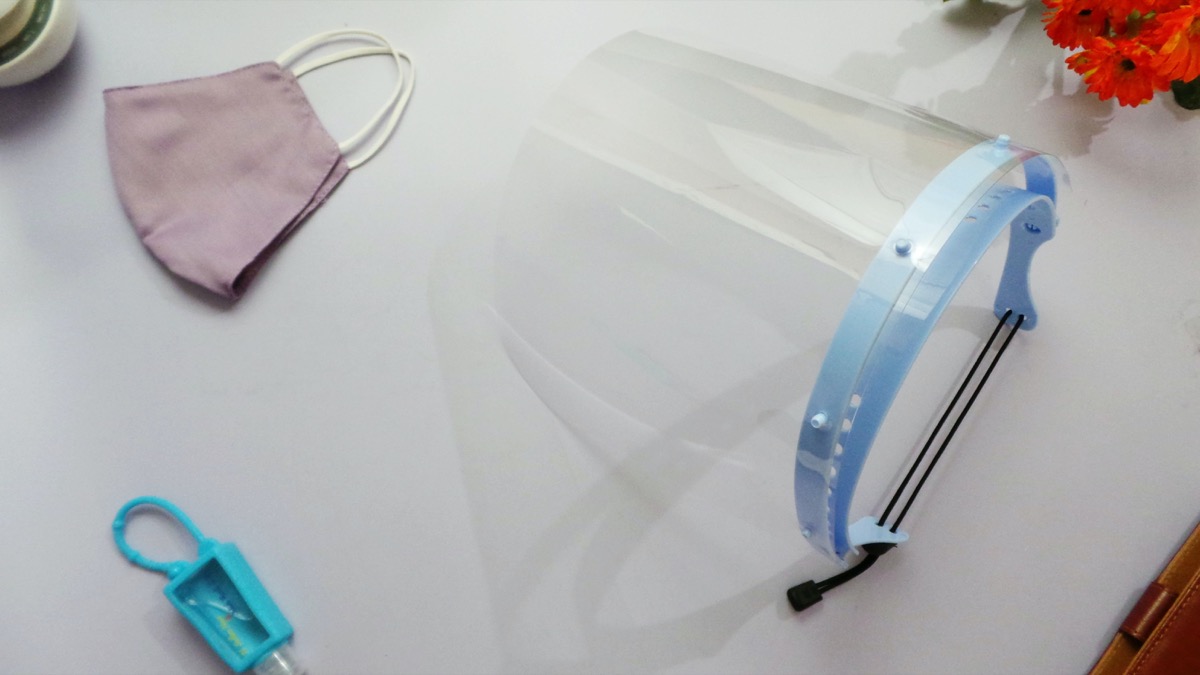 Union Workers Produce Face Shields
Face shields have also been in short supply throughout the pandemic, and workers from different unions — including the International Association of Machinists (IAM), the International Brotherhood of Electrical Workers (IBEW), and the UAW — have been working to fill the country's need for them.
At a Boeing facility in St. Louis, members of IAM District 837 volunteered to work overtime to build face shields for front-line healthcare workers. More than 300 workers assembled the face masks using 3D printed parts made by the company.
"It's a matter of pride for our members to be able to help our first responders in this manner," said Earl Schuessler, IAM District 837 directing business representative. "And especially heroic of them as workers who are leaving their families and coming to work each day while faced with the ever-growing health and safety concerns of this pandemic."
IBEW workers in multiple states contributed to the production of face shields by 3D printing parts. "Volunteers have done a tremendous amount of work and all for the safety of the community," said Don Finn, IBEW Local 134 business manager.
UAW workers at the John Deere facility in Moline, Iowa, collaborated with the company, the Iowa Department of Homeland Security and the Illinois Manufacturers' Association to assemble 225,000 face shields. "This is a very proud day for the UAW and our UAW members," said Rory Gamble, UAW president, when the effort began. "… We are especially proud of the courageous UAW members who are stepping up to do this critical work."
And it's likely these efforts will continue, as President Biden has signed an executive order invoking the Defense Production Act, which authorizes federal agencies to fill supply shortage gaps in the fight against COVID-19. Though the parameters haven't yet been set, it's likely union facilities will again be involved in making critical equipment that is in high demand but short supply.
"Where we can produce more, we will," says Tim Manning, President Biden's COVID-19 supply coordinator. "Where we need to use the Defense Production Act to help more be made, we'll do that too."
For union workers, this means more opportunities to continue producing life-saving equipment. UnionTrack applauds these unions and the countless others stepping up to help during these challenging times.
Images by: Julian Wan, Alessandro Biascioli/©123RF.com, Zero Promosi