Travel Industry Workers Are Struggling. Here's What Unions Are Doing To Help.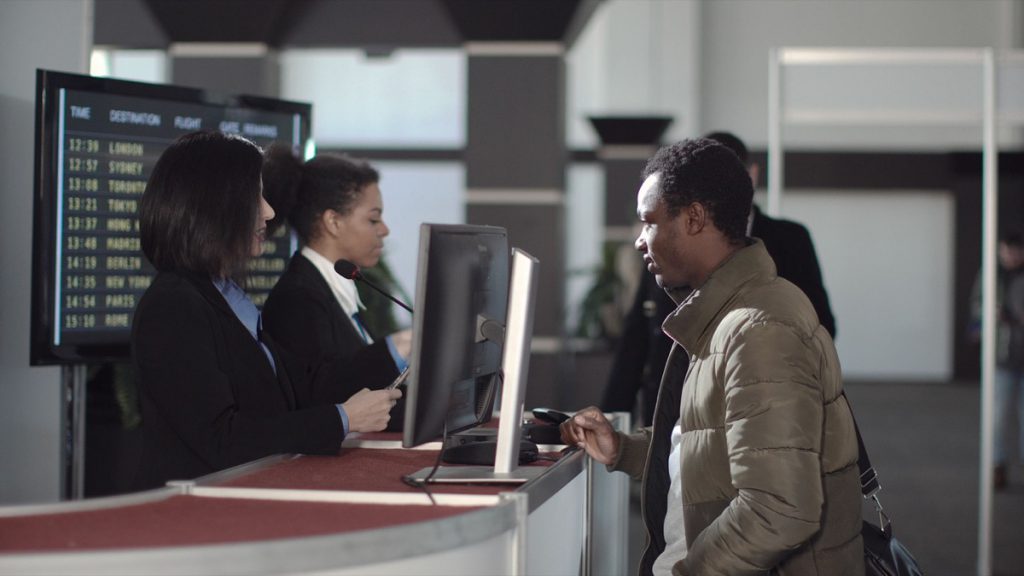 Ken Green
CEO & Founder
UnionTrack
The travel industry has taken a significant hit during the COVID-19 pandemic. Airline, cruise and hotel workers have faced significant economic security threats as travel continues to be severely restricted.
The travel industry has seen some of the biggest employment losses. According to data from the U.S. Travel Association, the industry's unemployment rate peaked at nearly 15 percent in April 2020. It has also suffered about 36 percent of all COVID-related job losses.
Many travel industry workers have been able to do little more than sit and wait for travel restrictions to be lifted. During that time, many have struggled to make ends meet.
"No one expected this," says Santra Denis, interim executive director for worker advocacy group Miami Workers Center. "For people who work day-to-day without any benefits or fallback, it's traumatizing. They're looking at each other at home like, how are we going to survive?"
That's where unions have stepped in to help. Travel worker unions have been actively lobbying for the protections these people need during this difficult time.
Airline Workers Struggle With Job Security and Safety
"The COVID-19 crisis hit airline workers with speed and devastation" writes Sara Nelson, international president of the Association of Flight Attendants-CWA.
From pilots to TSA agents to baggage handlers, the industry's workers have spent the last year worrying about not only their job security — due to ongoing layoffs and furloughs — but also their safety at work. And they have relied on their unions to secure as many protections as possible during this difficult time.
The unions have responded by lobbying for financial assistance from the government and negotiating workplace protections for their members.
Union leaders were instrumental in securing $25 billion in the first Coronavirus Aid, Relief, and Economic Security (CARES) Act in March 2020 and nearly $15 billion in the second CARES Act in December 2020. That money was used in part to curb the layoffs and furloughs in the industry. At the time of the second act, CNBC airline reporter Leslie Joseph wrote that more than 100,000 air travel workers had lost their jobs, with nearly 50,000 more on the line.
Unions have also been negotiating contracts that better protect workers on the job. A survey and report by Airport Workers United, an initiative of the Service Employees International Union (SEIU), shows that 80 percent of essential airport workers feel they are at an increased risk of exposure to the virus at work. The majority of survey respondents also say employers haven't offered enough COVID-related training or personal protective equipment (PPE).
In response to such concerns, early on in the crisis the American Federation of Government Employees (AFGE, AFL-CIO) expressed frustration with the Travel Safety Administration (TSA) for not protecting workers. "Despite our union's numerous requests for adequate masks and protective equipment, TSA has failed to properly equip our officers with the resources they need to prevent infection," said AFGE National President Everett Kelley.
The union demanded better. For example, it argued for the right for vulnerable TSA workers to stay home amid the pandemic by using weather and safety leave. It was a policy that was extended in the beginning but canceled in June 2020, even as cases continued to rise.
"Your decision to implement WSL for high-risk employees correctly recognized that the Agency could continue to carry out its mission without having to sacrifice its most vulnerable employees, and this calculus has not changed," said Hydrick Thomas, president of the AFGE Council 100, wrote to the TSA, arguing for reinstatement of the policy.
As vaccines become more readily available, unions are lobbying for airline workers to be a priority group.
Cruise Workers Have Been Stranded at Sea and at Home
Workers in the cruise industry have been stranded in more ways than one as a result of the global health crisis.
When the novel coronavirus first broke out, hundreds of cruise ship workers were stranded on ships with nowhere to dock — and repatriation challenges holding them back from land as the virus spread on board. Many of those were stranded without pay, reports CNN's Francesca Street. That is still the case for thousands.
According to the U.S. Coast Guard, in May 2020, three months after the first report of a case about a ship, there were more than 57,000 crew members aboard 74 ships in and around U.S. ports. That number was down to 10,000 crew in September 2020. Unions such as the International Transport Workers' Federation (ITF) and the International Longshore and Warehouse Union (ILWU) have been doing what they can to help these workers repatriate safely.
The Action Network started a petition to demand better treatment of workers stuck at sea. The petition, supported by allies, issues demands such as:
The disembarkment and testing of workers.
The adequate compensation of workers for full contract terms.
Transparency on COVID-19 mitigation measures.
"Therefore, we demand that major cruise lines take all necessary measures to preserve the health, safety, and well-being of their crew members in light of the COVID-19 infection on hundreds of cruise ships currently stranded in ports across the world," says the coalition in its petition.
Cruise ship workers are also suffering high levels of unemployment. According to data from the Cruise Lines International Association (CLIA), the suspension of cruising has resulted in the loss of more than 254,000 jobs in the U.S. The future for these workers is still uncertain, as some cruise lines are planning for 2021 voyages while others are still not booking until 2022.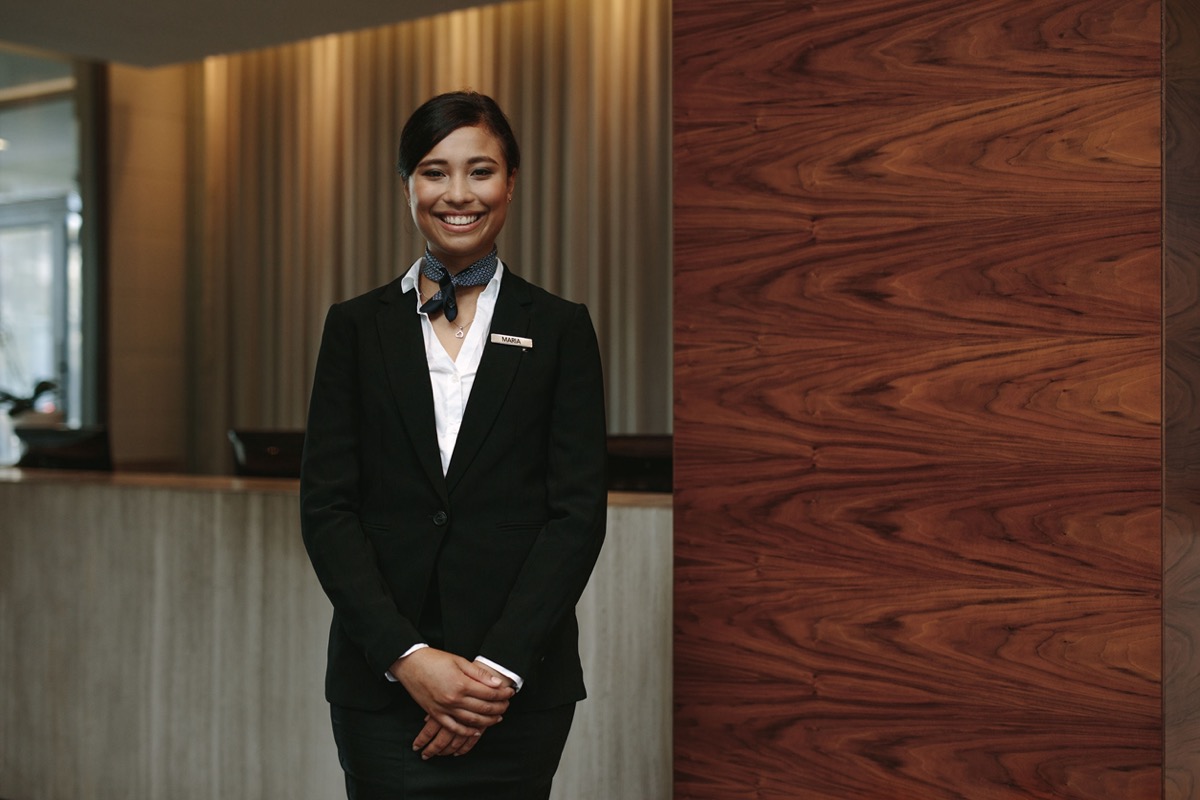 Hotel Workers' Jobs Remain at Risk
Hotels are struggling alongside cruise ships and airlines. According to survey data from the American Hotel and Lodging Association, 38,000 of the 58,000 hotels in America are in danger of closing.
If that were to happen, it would put an estimated 1.5 million people out of work. Unions representing these workers have been hard at work throughout the pandemic trying to prevent those job losses and to help workers who were laid off or furloughed.
As the primary union representing hotel workers, Unite Here has been especially active. The union has set up phone banks to help members with issues such as filing for unemployment and food stamps, James Bandler at ProPublica reports. Some locals are feeding members by delivering meals to homes and hosting drive-through food pick ups, notes Bandler. For example:
Unite Here Local 261 in Ottawa, Canada, is advocating for a one-year extension on the negotiated contract time from temporary layoff to permanent job loss with employers so hotel workers would have another year before being permanently unemployed.
Unite Here Local 11 in Los Angeles has been supporting local worker recall ordinances that mandate businesses rehire laid off workers as soon as jobs are available.
Ally groups have also been doing what they can to help out-of-work hotel employees. In Los Angeles, Clergy & Laity United for Economic Justice (CLUE) set up an Emergency Hospitality Worker Hardship Fund to help hospitality workers who are unable to collect unemployment.
These efforts have supported hotel workers at a time when they have desperately needed it.
The Futures of These Industries is Still Uncertain
"It's going to take a little bit of time for the travel industry to wake up" after the COVID-related devastation, travel industry analyst Henry Harteveldt says. He is predicting a return to only 60 percent of pre-pandemic travel levels by the middle of 2021, with airlines offering fewer flights and cruise lines staggering their return to the seas.
When workers can expect to see a full recovery and a full return to work is uncertain. As the virus continues to spread and countries continue to enforce transmission-mitigation measures, travel workers are left to confront the reality that they may be out of work for a while yet.
As unions continue to do what they can to support these struggling airline, cruise and hotel workers, they can use a tool like UnionTrack ENGAGE to communicate with members about their most pressing needs during this difficult time.
Images by: Evgeniy Shkolenko/©123RF.com, Denys Yelmanov/©123RF.com, ammentorp/©123RF.com