Unions Continue to Fight for Teachers as They Return to The Classroom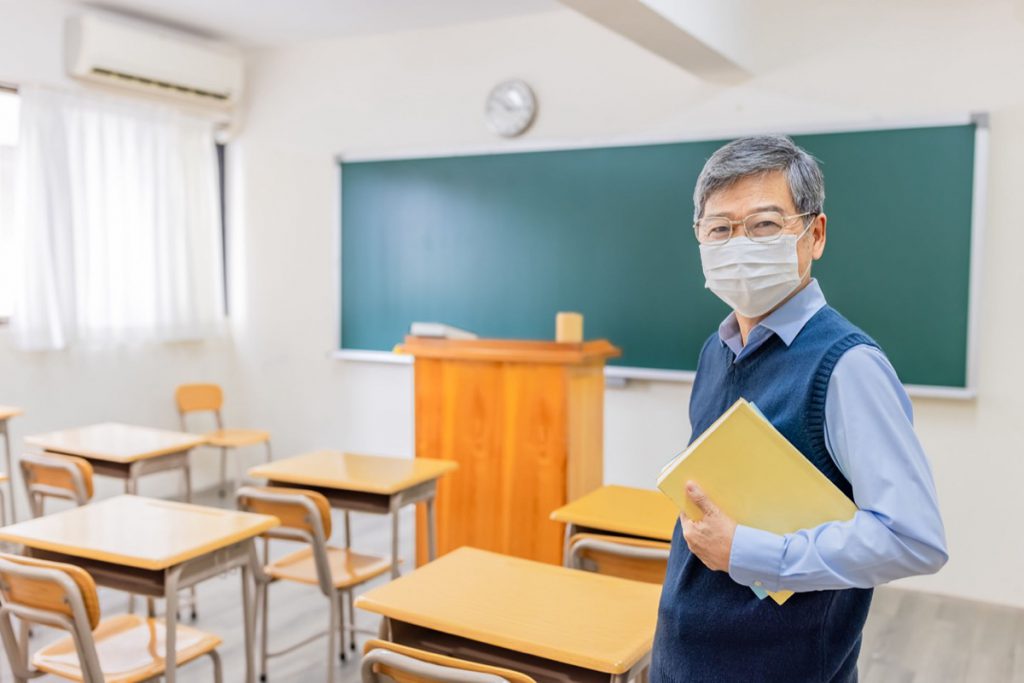 Ken Green
CEO & Founder
UnionTrack
The return to school has been nothing short of chaotic for school districts across the country.
So much so that, a year into the pandemic, only about 65 percent of students are back to some sort of in-person learning, as Burbio's K-12 School Reopening Trends Report notes. The other 35 percent are still learning remotely as school districts continue to struggle to figure out how to bring them safely back.
The heart of the struggle is that "there's no blueprint for how or whether to open schools during a pandemic, leaving districts across the country to draw up their own," Politico writes.
Those plans drawn up by school districts have often been in conflict with the plans teachers and their unions have developed for reopening.
"While parents, teachers, administrators and health officials agree the goal of the moment is to bring as many students back for in-person learning as possible, exactly how to do that safely and equitably during the pandemic is spurring conflicts between teachers unions and district leaders across the country," education reporter Kara Arundel writes.
Those conflicts are being waged on two fronts:
Outside the classroom, by teachers pushing back against reopenings.
Inside the classroom, by teachers who have returned to workplaces that struggle to define a new normal.
Teachers Unions Lobby Districts for Stronger Safety Measures
Everybody wants all students back in school, especially teachers. But they don't want to rush back at the expense of everyone's health and safety.
That's why teachers have held strong to their convictions about the optimal conditions for reopening classrooms. They continue to demand better mitigation measures to stop the spread of the virus in schools, pushing back against school districts that are pressuring them into classrooms.
The unfortunate result of this back and forth is that negotiations stall, and students and parents are left in limbo. "The terrible and mounting toll of the pandemic has caused positions to harden on both sides of the reopening debate," Anya Kamenetz, Sarah Karp and Eda Uzunlar at NPR report.
To defend their stance, teachers unions in different cities have staged protests, called for sickouts and filed lawsuits to deter reopenings that don't meet their expectations.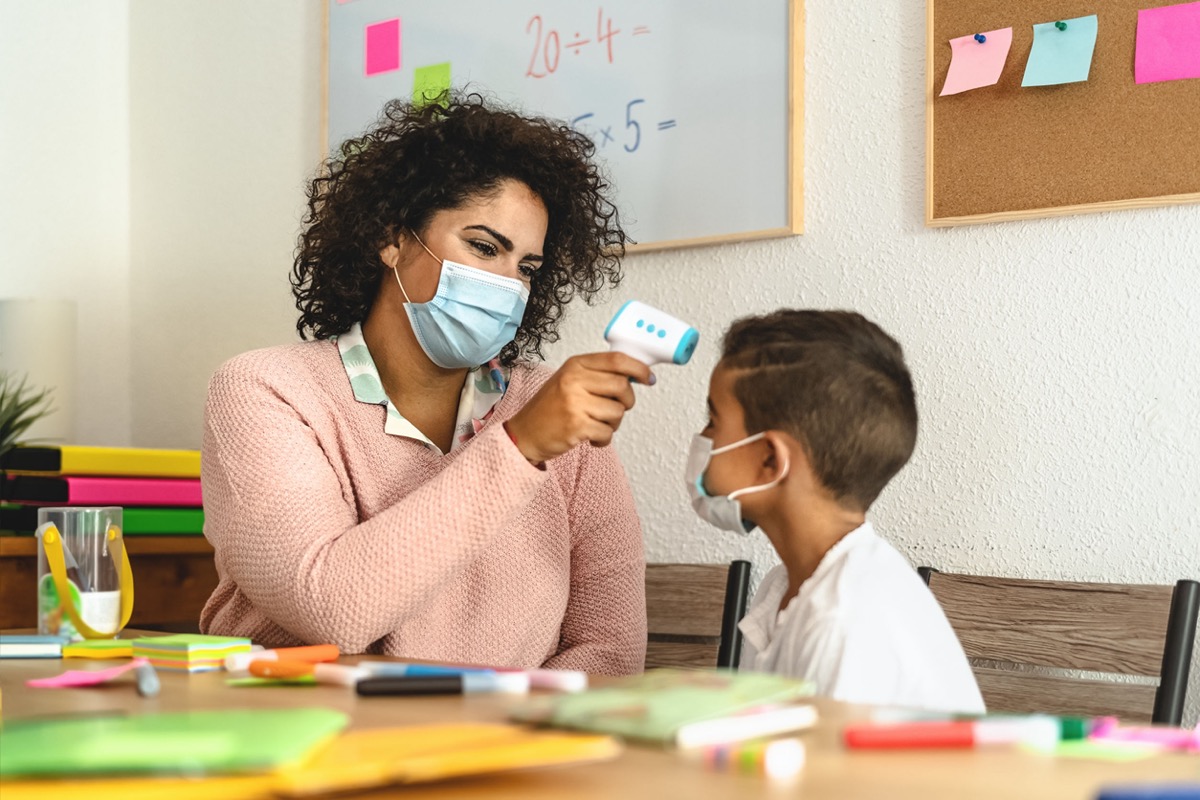 Teachers Unions in Action
In Chicago, tense negotiations nearly led to strikes and a lockout of teachers in the Chicago Teachers Union (CTU). Teachers in the city have repeatedly refused to physically return to classrooms until their health and safety demands were met. This included a refusal by 51 percent of teachers to report to buildings on January 4 and a vote by 71 percent of the CTU to defy the directive to report on February 1, reports Keeanga-Yamahtta Taylor, assistant professor of African American Studies at Princeton University.
The solidarity paid off. On February 10, the union approved a deal with the school district that presents a path forward for returning safely to classrooms. That includes a phased-in approach for bringing back students and easing access to vaccines for teachers. It's a deal that puts teachers "in a vastly better position than we were in November," says Jesse Sharkey, president of the CTU.
Teachers in West Virginia, represented by the West Virginia Education Association and the American Federation of Teachers-West Virginia (AFT-WV), filed lawsuits against the state board of education's mandate to return to school in January, arguing decisions about school reopenings should be made by local school boards.
"Appointed policy makers issuing in-person learning mandates to local boards, who are duly elected by the citizens of their counties to govern their local schools, is an incredible overstepping of authority," the AFT-WV said in a statement.
And in Baltimore, the Baltimore Teachers Union continues to take various actions in protest of demands by the governor and school administrators to return to classrooms before the teachers feel it is safe to do so. In January, teachers held a car rally through downtown Baltimore during a school board meeting, the Baltimore Sun's Liz Bowie and McKenna Oxenden report. Over 30 cars with signs reading "no staff forced in" and "#safenotsilenced" honked horns outside school headquarters.
What Exactly Are Teachers Demanding?
Teachers' demands are straightforward. They want to be vaccinated and assured of strict virus mitigation measures before returning to schools.
Since the development of the COVID-19 vaccines, unions have been pushing for teachers to be considered priority recipients so they can be better protected when they return to their classrooms.
In a letter to the Center for Disease Control and Prevention (CDC), the Learning First Alliance, which is a coalition of teacher advocacy groups, lobbies for teachers to have the opportunity to get vaccinated: "Our students need to come back to school safely, educators want to welcome them back, and no one should have to risk their health to make this a reality."
Getting vaccinated is key to that reality. "We cannot safely and fully return to face-to-face instruction without putting our public school workers at the top of the priority list," says Claudia Briggs, spokeswoman for the California Teachers Association.
Teachers are also lobbying for other mitigation measures to ensure they and their students don't spread the virus at school. That includes "reduced community spread, consistent masking and use of other protective equipment, better ventilation, social distancing in classrooms, and aggressive testing," writes German Lopez, senior correspondent at Vox.
"It's going to be important — we believe for the remainder of the school year — to implement those protective layering strategies," says Amie Baca-Oehlert, president of the Colorado Education Association.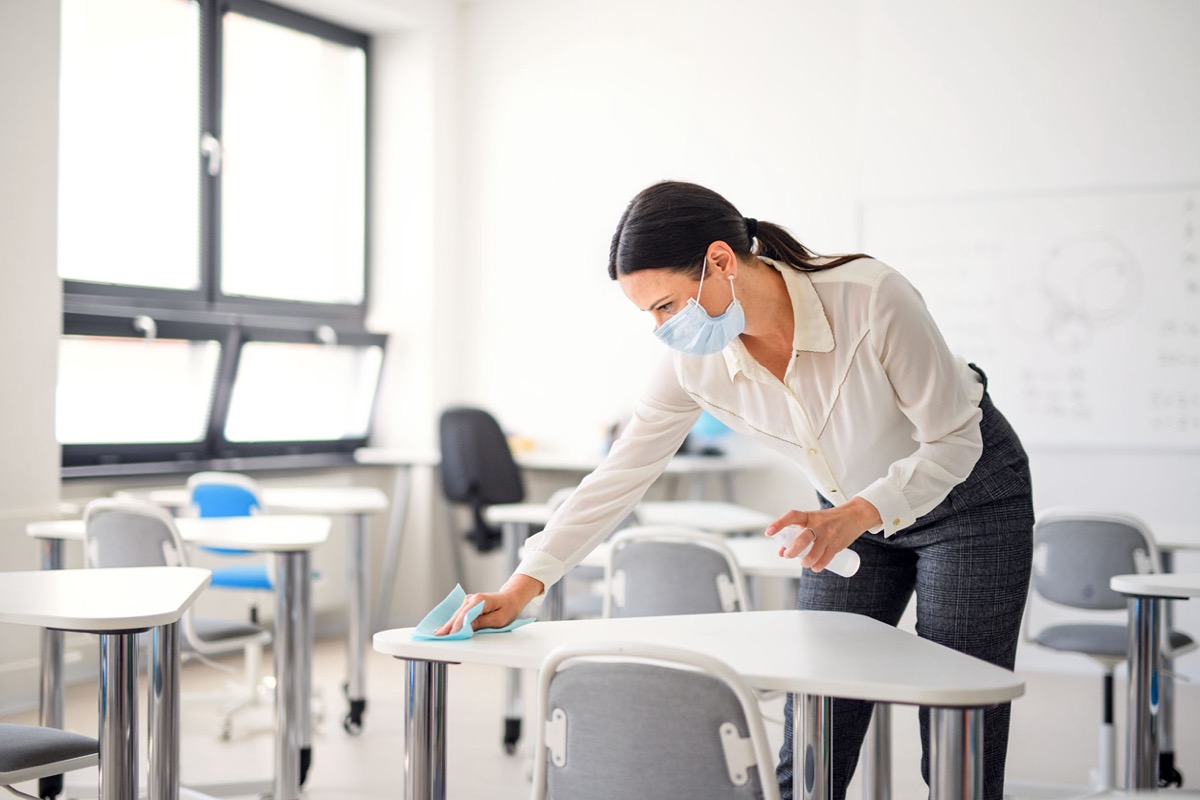 Teachers Unions Help Teachers Navigate Classroom Challenges
The teachers who have already returned to classrooms are not only worrying about how to stay safe in school. They are also concerned about how to do their jobs effectively in a post-COVID classroom, which has greatly increased many teachers' anxiety at work.
Randi Weingarten, president of the American Federation of Teachers (AFT), has warned that teachers' mental health has suffered tremendously during the 2020–2021 school year. The AFT and other unions are stepping in to do what they can to help teachers get through this difficult time. They are not only supporting mental health initiatives, but also advocating for better technology training for teachers and eliminating teacher evaluations for this school year.
New Tech Tools and the Challenges They Pose
While schools have been figuring out what technology resources they need to enable online and hybrid learning, many have failed to train teachers to use that technology. In fact, respondents to Education International's 2020 Future of Work in Education Survey agreed that their training needs on new technologies weren't being met, and the need to learn how to use that technology is the most pressing training need for educators.
"Schools need to provide support for teachers who had not been prepared on how to use technology for instruction," write Emma García and Elaine Weiss, respectively an economist and research associate at the EPI.
Acutely aware of this issue, unions have been advocating for schools to include unions in the technology selection process as well as in providing adequate tech training for their teachers.
Are Evaluations For This School Year Fair?
One question school districts have had to answer this year is whether evaluating teachers is fair, given the changes and challenges many have faced because of the pandemic. While districts feel the need to move forward with evaluations, teachers and union leaders don't think they can be fairly evaluated, especially under traditional evaluation protocols.
"So much has happened and our world has changed," says Elisabeth Yucis, associate director of the New Jersey Education Association's (NJEA) Professional Development & Instructional Issues Division. "Using an old yardstick to measure a new world I'm not sure is going to get us anywhere."
That's why unions are pushing to either bypass evaluations for this year or make sure the criteria for evaluations are updated to reflect the realities of teaching during a pandemic.
At a time when teachers need them most, unions have stepped up and lobbied on their behalf for a safe return to school, and for better working conditions inside classrooms. As unions continue these efforts, a tool like UnionTrack ENGAGE can help them stay connected to members and relay important information in real time.
Images by: Shao-Chun Wang/©123RF.com, Alessandro Biascioli/©123RF.com, Jozef Polc/©123RF.com