Labor History in the Making: Alabama Amazon Employees Hold a Union Vote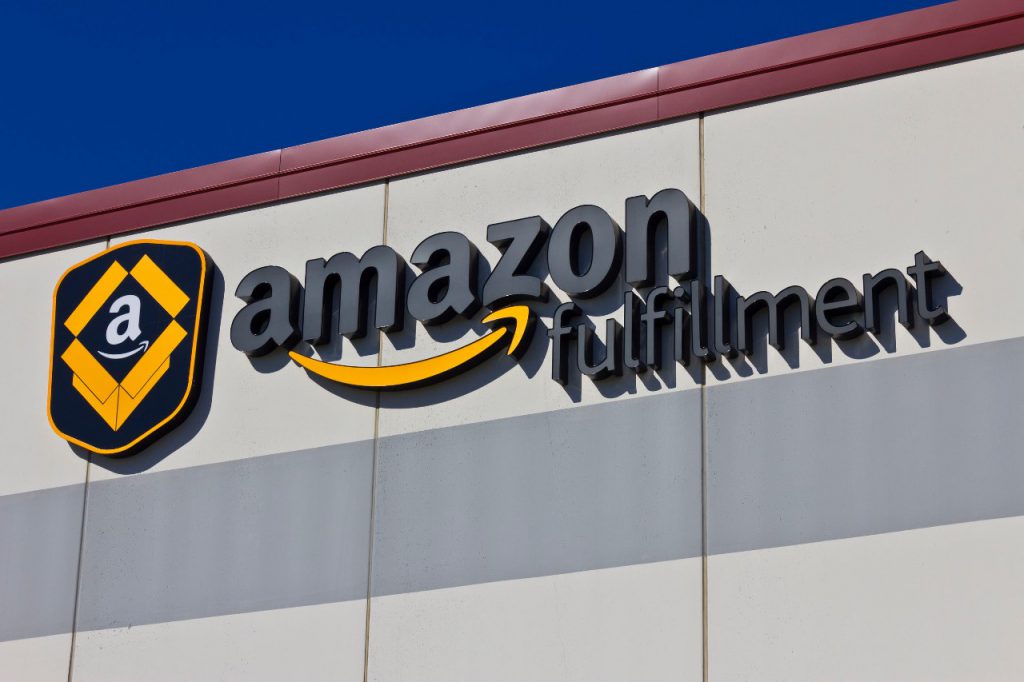 Ken Green
CEO & Founder
UnionTrack
Nearly 6,000 workers at an Amazon warehouse in Bessemer, Alabama, are on the verge of making history. 
Today, March 30, 2021, the count begins on the ballots for a union vote, and workers will learn the outcome of their historic union drive to join the Retail, Wholesale and Department Store Union (RWDSU).
If approved, this unionization effort by Amazon workers would be the first successful union drive at an Amazon warehouse in the United States.
'Time for Us to Make a Stand'
Those are the words of warehouse employee Darryl Richardson, one of thousands of workers who quickly became disenchanted with working for the world's largest retailer soon after the facility opened on March 29, 2020. 
From the beginning, workers complained about working conditions in the warehouse.
They have expressed frustration about nearly impossible daily quotas and the consequence of not meeting those quotas, unsafe working conditions and high turnover rates. This is in addition to being required to sign nondisclosure agreements upon employment and fears of being fired for supporting a union, writes labor investigative reporter Michael Sainato at The American Prospect. 
Only five months after the facility opened, discontent over these issues and others led to initial conversations about unionizing the warehouse. In the eyes of the workers, Amazon wasn't listening to their concerns and wasn't treating the workers with the respect they deserved.
"You get treated like a number. You don't get treated like a person. They work you like a robot," Amazon employee Darryl Richardson told The New York Times Labor and Workplace reporter Steven Greenhouse. 
"Amazon is treating the people disrespectful," RWDSU organizer Michael Foster told CBS News correspondent Mark Strassmann. "They're basically telling the people, if you don't want to abide by the way we work, you can go find another job somewhere else."
Fed up with that type of treatment, employees formed the BAmazon Workers Union and reached out to the RWDSU to start the process of unionizing. Union supporters were able to easily get the needed 30 percent of employees to sign union cards in order to request an election through the National Labor Relations Board (NLRB), setting up one of the biggest union votes in history.
"This is an organizing campaign in the right-to-work South during the pandemic at one of the largest companies in the world," says Kestnbaum Professor of Labor and Industry at Harvard Law School Benjamin Sachs. "The significance of a union victory there really couldn't be overstated." 
The RWDSU petitioned the National Labor Relations Board for a union vote on November 20, 2020, only eight months after the warehouse opened. The NLRB approved the request and mailed out ballots for the mail-in voting process to begin on February 8, 2021. Ballots are due March 29, 2021, and ballot counting will be held via video conference starting on March 30, 2021.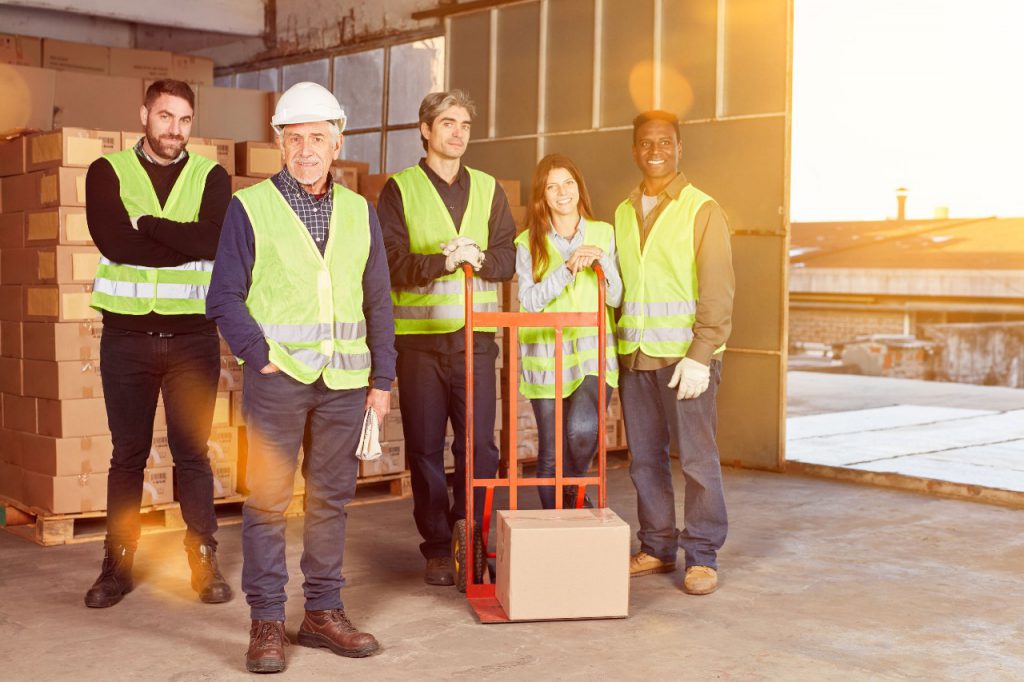 Amazon Is Fighting the Union Drive
Union organizers have faced an uphill battle from the beginning. Even as the vote is happening, Amazon is holding fast to their anti-union stance and taking advantage of labor laws to help ensure the vote fails.
According to the NLRB, employers can restrict or prohibit employees from talking about non-work matters, including soliciting for a union, during work time and in work areas. Those restrictions must be non-discriminatory of any non-work conversations, but they can enforce such rules. That does not apply, however, to non-work times, such before and after work and during breaks, and in non-work areas such as break rooms and parking lots. 
In order to maintain and enforce those restrictions, employers may encroach on employee privacy, although they are prohibited from spying or even appearing to do so. Amazon supervisors and managers, however, seem to be using the access they have to their employees to bust the unionization effort, making it difficult for organizers to secure the votes.
"The challenge is not Alabama. The challenge isn't Bessemer," says RWDSU President Stuart Appelbaum. "The challenge is the most aggressive anti-union campaign anyone has seen in decades, with unlimited resources and unlimited access to workers."
Amazon's Union-Busting Campaign
With its nearly 24-hour access to employees, Amazon has been participating in standard union-busting activities like holding captive audience meetings where workers are forced to listen to anti-union propaganda that tries to scare them away from unions. They put up anti-union signs in every area of the warehouse, even in bathroom stalls. They send workers text messages with inaccurate information about organizing. They even set up a website, doitwithoutdues.com, to spread misleading information about joining a union.
The driving message of the campaign is to scare workers about union dues. Amazon is spreading inaccurate information that voting for the union obligates a worker to pay union dues, reports Josh Dzieza, investigations editor and feature writer at The Verge. The truth is, however, that Alabama is a right-to-work state, so even if the vote passes, paying union dues is voluntary for all workers.
Another key message in the Amazon campaign is that workers' wages and benefits would decline if they vote to join the union, notes Jeremy Boyer, executive editor at Lee Enterprises. He says this is another attempt at scaring workers because the only way pay and benefits get cut is if Amazon cuts them. The union would have nothing to do with such changes.
Outside of the workplace, Amazon petitioned the NLRB for a delay in the vote so it could be held in person. The company even suggested renting out hotel rooms and setting up a tent in the parking lot as a means to conduct the vote in-person within COVID-19 restrictions.
It was a strategic move meant to intimidate workers into either not participating in the vote or voting against the union. "Companies like to hold the vote at the workplace and require people to come there," says labor historian Nelson Lichtenstein. "Then they can coerce the people who are least engaged to vote, and they'll vote no," he explains. 
The NLRB denied the petition based on the precedent that 90 percent of union elections during the pandemic have been conducted by mail. 
It's Expected to be a Close Election
Experts predict this election will be close with no real indication of which way the vote will go. They are basing that assumption on the warehouse workers' mixed response to the union drive and the history of unionization efforts both in the south and at other Amazon facilities in the U.S.
Pro-union workers such as Jennifer Bates, who is a lead organizer at the Bessemer facility, are optimistic about the outcome. She tells Tonya Mosely and Samantha Raphelson at Here & Now that workers are tired and want their voices to be heard by management. "You can tell that the people are tired," says Bates. "They're slow walking out or either limping walking out, and for the pay that we're receiving for the workload, it doesn't balance out."
But that doesn't automatically equate to support for a union. Some workers are content enough with the pay and benefits to overlook the more difficult aspects of the job. "In interviews," write Bloomberg reporters Jordyn Holman and Spencer Soper, "many workers acknowledge that the work is hard and the hours long, but they point out that few other local employers offer similar pay and benefits."
From a political and economic perspective economists like Sylvia Allegretto, co-chair of the Center on Wage and Employment Dynamics at the University of California, Berkeley, advise caution, saying "history tells us not to be optimistic." 
Amazon has been successful in keeping unions out of U.S. facilities thus far, demonstrating the power and influence the company has over workers. Also working against the union drive is the fact that Alabama is a right-to-work state in the south, so its political landscape, in general, is anti-union.
The flip side of that coin, however, is that Bessemer was once a thriving manufacturing city where unions were welcome, note Holman and Soper. So, the city has a pro-union history that could work in the favor of the employees.
These factors are shaping a very tight election. Knowing this, labor unions and advocates have been visibly supporting this union drive.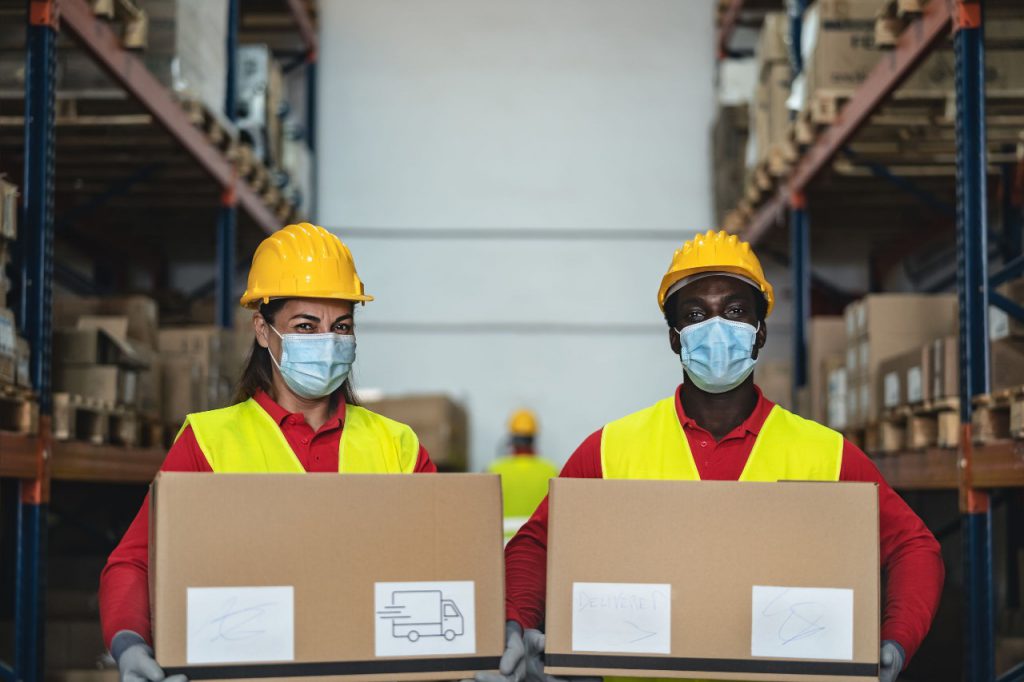 Unions and Allies Lend Their Support
The Amazon workers are far from alone in their fight to unionize. They have a number of unions and labor advocates backing their efforts.
For starters, union workers like Mike Foster from the Pilgrim's Pride poultry plant in Russellville, Alabama, who joined the RWDSU in 2012, have partnered with the warehouse workers to organize the facility. "A corps of poultry workers have stood at the Bessemer Amazon gate before dawn most mornings to leaflet the BAmazon workers. Many live in the same community," writes Dee Knight, organizing committee member of NYC Democratic Socialists of America's Bronx/Upper Manhattan branch.
The Southern Workers Assembly (SWA) showed their support for the Amazon workers by calling for a National Day of Action on February 20 to demonstrate solidarity on a national level.  In response, workers participated in various solidarity actions at Amazon sites in more than 50 cities, 23 of which were in the South.
Even President Joe Biden and a number of U.S. senators and representatives have voiced their support for the warehouse workers. Fifty representatives wrote an open letter to Amazon CEO Jeff Bezos asking the company to cease its union-busting activities: "We ask that you stop these strong-arm tactics immediately and allow your employees freely to exercise their right to organize a union." 
The support from so many labor advocates as high up as President Biden demonstrates just how significant this vote is to not only Amazon workers, but the greater labor movement.
"If these Amazon workers in Alabama could be successful, that has the potential to be inspirational and contagious for workers around the country," Professor Emeritus of Political Science at Wayne State University Michael Goldfield says. "It seems to me that if Amazon workers could organize, then we'll have Walmart and a bunch of other big places that have been very resistant doing the same." 
Images by: Jonathan Weiss/©123RF.com, stylephotographs/©123RF.com, Alessandro Biascioli/©123RF.com