Labor News: 3 Initiatives From the Department of Labor to Watch
Ken Green
CEO & Founder
UnionTrack
The U.S. Department of Labor (DOL) under President Biden continues to prioritize pro-worker and pro-union initiatives that are giving more power back to the people who power the economy: workers.
"Amidst great challenges—a pandemic, inflation, a foreign war that has strained our supply chains, and more—the Biden-Harris administration has remained laser focused on delivering for working people," says Robert Martinez Jr., president of the International Association of Machinists and Aerospace Workers (IAM).
Here are some of the most recent efforts on the part of the DOL to strengthen workers' rights and, by extension, expand the labor movement.
PUMP Act Awareness Campaign
The DOL launched a public awareness campaign in February to alert workers to the enactment of the Providing Urgent Maternal Protections for Nursing Mothers Act (PUMP Act).
The PUMP Act is a follow-up to the 2010 Break Time for Nursing Mothers law, which requires employers to provide reasonable break time and a private space that isn't a bathroom for use by breastfeeding employees to pump while at work.
However, as Becca Damante, senior policy analyst for the Women's Initiative at the Center for American Progress, explains, "workers who were not entitled to overtime pay were also excluded from the break time law's breastfeeding protections." The older law left out about one in four working women of childbearing age, Damante says. The PUMP Act expands that protection to millions more women.
The DOL is raising awareness for this expanded protection with a campaign targeting employers and workers.
"For more than a decade, many working parents have had legal protections to be able to have break time and proper space at work to express breast milk," says Jessica Looman, principal deputy administrator of the DOL's Wage and Hour Division.
"The PUMP Act strengthens and expands these protections to give more working parents peace of mind when it comes to caring for their child."
The 30th Anniversary of FMLA
The Family and Medical Leave Act (FMLA), which guarantees eligible employees up to 12 weeks of unpaid, job-protected leave for specific family and medical reasons, marks 30 years since its passage in 2023.
While not a perfect law (mainly because it doesn't offer paid leave), the FMLA is worth celebrating because it was the first law to protect workers' jobs when they needed to leave work for certain reasons beyond their control.
"The Family and Medical Leave Act changed the lives of millions of American workers and their families," says outgoing U.S. Secretary of Labor Marty Walsh. "Since its 1993 passage, many workers no longer have to choose between their job and their health and wellbeing, and that of their families."
Thus far, to commemorate passage, the DOL has set up a website that offers updated resources pertaining to the FMLA, and it's hosted an online roundtable discussion on the challenges of caregiving when people have to take an unpaid leave of absence from work.
"Workers shouldn't have to choose between their job and managing a serious health condition, nor should they have to choose between their job and caring for a loved one with a serious health condition," Taryn Williams, assistant secretary of labor for disability employment policy, noted during the discussion.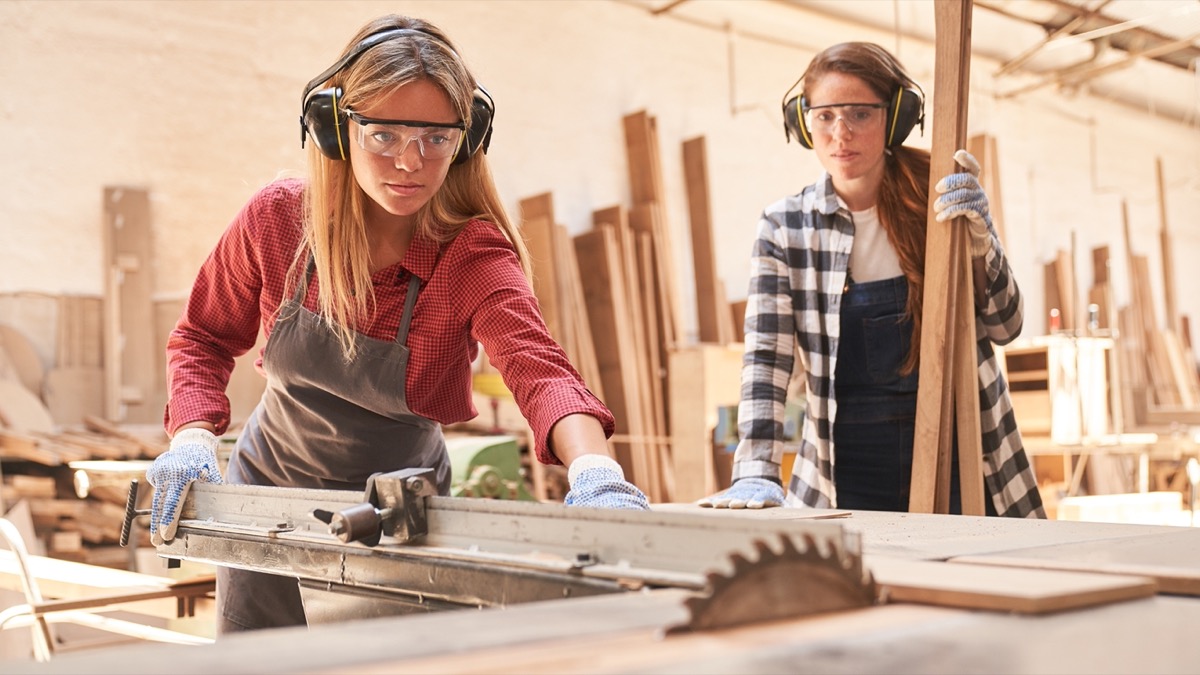 Expanded Access to Job Training and Education
Apprenticeships, training programs, and other job preparation opportunities are critical for preparing younger people for future employment, particularly in good union jobs. The DOL has recently participated in various initiatives to boost access to such opportunities.
Job Corps' Partnership With Mercedes-Benz
Job Corps has partnered with Mercedes-Benz to create and deliver a job training program for students 16 to 24 years old in order to meet the need for auto technicians in the electric vehicle production industry.
The program is "an ideal entry point for students who want to become professionals in the automotive industry, especially aspiring electric vehicle mechanics," says Job Corps National Director Rachel Torres.
Investment in Construction Industry Registered Apprenticeship Programs
The DOL has entered into a cooperative agreement with the National Urban League and the nonprofit TradesFutures to boost enrollment in apprenticeship readiness programs for the construction sector. The intention is to boost enrollment in registered apprenticeship programs.
"TradesFutures are ready and humbled by the historic opportunity to expand Apprenticeship Readiness Programs across the country," says TradesFutures Executive Director Nicole Schwartz.
"We welcome this opportunity to help recruit the next infrastructure generation and look forward to maximizing these investments to the greatest extent possible by empowering communities with a stronger, more diverse, and skilled local workforce."
Delivering Youth Employment Works Strategy
Through its Youth Employment Works strategy, the DOL seeks to build pathways to good jobs for young people. The three goals of that strategy are:
Universal access to job opportunities and support services as young people enter the workforce.
Job training investments for young people.
Universal access to safe and age-appropriate paid work for all young people.
As labor leaders support these initiatives, they can use a tool like UnionTrack® ENGAGE® to spread the messaging to members and get feedback on the effectiveness of such efforts.
Images by: dolgachov/©123RF.com, stylephotographs/©123RF.com