Tips for Digital Engagement from Union Organizers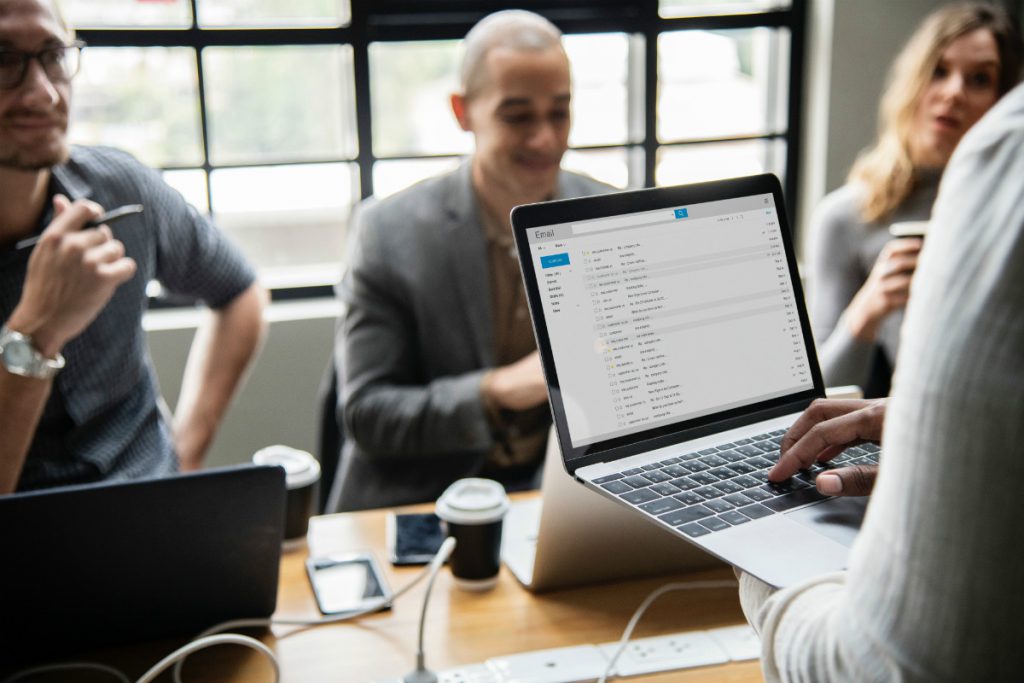 Ken Green
CEO/Founder
UnionTrack, Inc.
While union leaders act as the arms and the voice, members are the heart of organized labor.
These days, union leaders face both a challenge and an opportunity when it comes to responding to membership. The challenge is the declining union membership we've seen around the country, and legal challenges against unions looking out for worker rights. Labors' response to these immense challenges have begun and positive results are starting to show.
But the opportunities may just outweigh the challenges. The opportunity is for union organizers to go digital, and meaningfully engage with their members.
As the UE Union writes, "Although every workplace is different and the needs of workers vary, there are some basic steps involved in winning a union voice on the job." These basic steps involve organizing and giving a voice to a workforce — which is exactly what digital tools can do for union organizers.
At the same time, a critical part of building and winning union campaigns is the leadership itself. James Walsh, a labor advocate and author, speaks to this: "The most important part of any union campaign is building a leadership committee at work comprised of people who have sway among their friends and co-workers and who are strong enough to stand up to managers." Again, digital tools can help with this building up of and supporting grassroots leadership.
From the bottom to the top, going digital with union organization is an effective means of modernizing union efforts and engaging membership. This post dives into some of the specific tips of what it means to create a digital union — from digital union organizers themselves.
Focusing on Union Reinvention
In the past, unions have made a big difference by focusing on their core membership and engaging heavily with political activism. Today, however, success may be more dependent on a more inclusive approach.
"The one-size-fits-all model of today's unionism is outmoded," Marick F. Masters writes at The Detroit News. "Labor unions need to reinvent themselves at many levels." Reinvention can mean a lot of different things depending on the role and impact of your local. At the very least, notes Masters, it should include improving the public image by uniting workers around a common set of aspirations for the workforce.
In the wake of the Janus decision, unions have begun (almost by necessity) moving toward a more personal approach with members and new hires. But the efforts to minimize the impact of the new open shop polity in the workforce has not been without challenges, notes Allison Porter of the Alvarez Porter Group.
"Unions are finding it extremely challenging to talk to every member, for example," Porter writes. "Their effort to organize and track data often reveals outdated and limited systems. This is what happens when an organization built to do one job is suddenly asked to do another."
In other words, implementing new digital tools is a critical part of union reinvention. Porter recommends conducting an organizational assessment first and then focusing on restructuring the local union around teams and empowered people.
What can this look like in practice? "In digital unionism, unions reach and recruit members online," researcher Michael Walker writes. "This sidesteps the difficulties of obtaining workplace access from hostile employers."
This is just one example of digital unions in practice — actually starting with step one by conducting recruitment and orientation online. In another example, Walker points to an Uber driver who effected change through social media.
Reinvention among the labor movement is not unique to digitization. It has been a crucial factor in every bit of the labor movement throughout history. Making lasting change in and through your union requires moving away from what you know and engaging every moment and person as an opportunity to amplify union strength.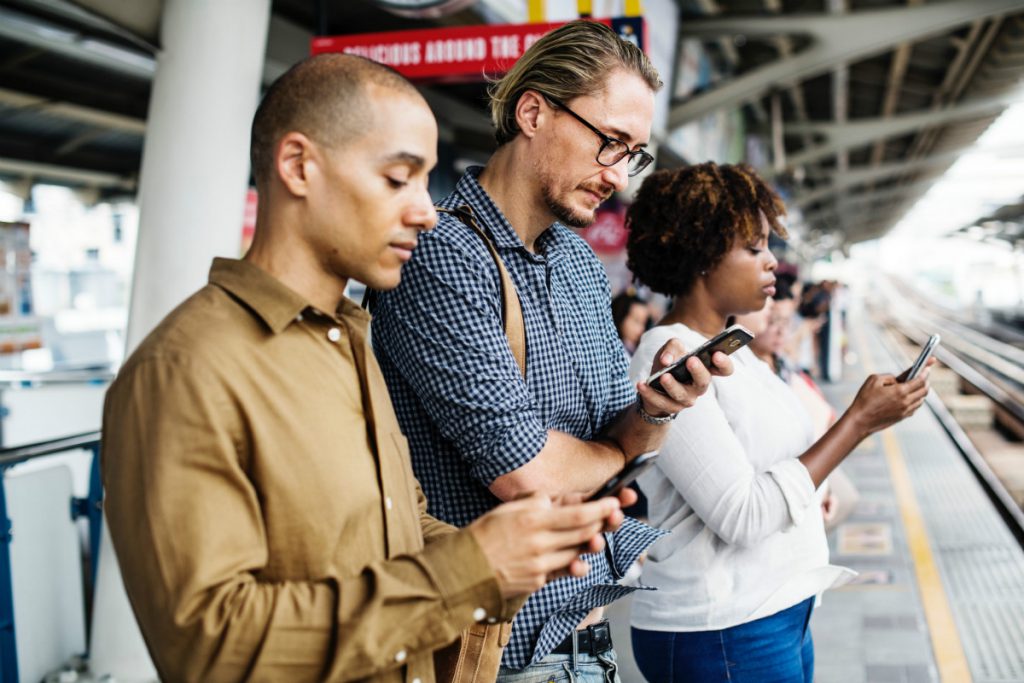 Leaning in on Membership Engagement
Digital union organization is not just about digital tools and a reinvented image. It is about doubling down on what members are actually looking for.
"Labor supporters say now is the time to harness technology to empower and unite workers," writes Lisa Stiffler at GeekWire. "Smartphones are ubiquitous, app development pervasive and many workers — whether they're among the growing numbers of self-employed contract and freelance employees, or laborers frustrated by stagnant wages — are eager to figure out ways to boost their incomes and improve their job security."
In other words, apps and portals are a fantastic way to connect with current and potential members — if union leaders are also addressing the needs and fears of the modern American workforce. This is where active listening and membership engagement come in, both of which are made much easier through digital tools and platforms.
One idea to ensure membership engagement is to go above and beyond for members. For example, in Nevada the Culinary Workers and Bartenders Unions (collectively known as "The Culinary") have chosen to double down on providing extra services and benefits for their members. Ruben J. Garcia details how the collaborative effort has paid off.
This includes active efforts to help members with their naturalization processes and a program designed to help workers buy their first home. They also run a workforce training academy for members. "These are all examples of labor-community partnerships that show the importance of unions not just to their own members but to others as well," concludes Garcia.
Unions truly looking for reinvention in the digital age could take this a few steps further. "In a world of increasingly short-term, temporary, and employer-less employment, worker organizations could replace employers as the primary provider and administrator of worker benefits that are universal, portable, and prorated," writes David Rolf, union organizer and leader of the famous Fight for $15 campaign in Seattle.
One way or another, union membership is sure to be dependent on member engagement moving forward.
Leading By Example: IAFF SMART
Just as The Culinary has moved toward better membership engagement, some unions have already taken steps to form a more digital union in both membership and leadership.
The International Association of Fire Fighters (IAFF), for example, is an AFL-CIO affiliated union representing more than 300,000 firefighters in the United States and Canada. For starters, IAFF maintains a robust online presence on its website and social media accounts. The Twitter account has tweeted out over 21,000 tweets to 35,000 followers. At the same time, the union has more than 225,000 likes on Facebook. That's more than two-thirds of their membership!
IAFF also recently launched the SMART program, an online portal designed to help local union leaders effectively go digital. IAFF leaders can use the platform to engage directly with members through Calls to Action, emails, text messaging, surveys, website and via social media. For members, the SMART portal offers the ability to pay dues, make political and charitable contributions and keep up with the pulse of the union by shaping what digital information is presented to them.  Leaders at all levels of the IAFF can utilize the digital tools to instantly communicate, connect and engage their members.
To learn more about how IAFF uses the online portal, check out this video from the union:
Investing in the Right Tools
The key to putting some of these digital union tips into practice is having the right tools. Going digital with your union leadership shouldn't disrupt the processes you currently have with members and stakeholders. It should only enhance and improve these processes.  
Union leaders can choose to utilize the digital tools that many members are already present on. Social media is a good starting point. With time, leaders can transition their members to a more dedicated platform.
If there is the opportunity to use a dedicated union-specific engagement platform, it should be one that seeks to engage members where they are at, with platforms they are already comfortable with. UnionTrack's Engage does just this. Bringing dues payments, two-way communication channels and grievance tracking all under one roof helps digital union organizers connect with their membership daily. By allowing members access to all the resources they need, as both a member and a potential leader, new opportunities can arise. Through active engagement, members elevate to "champions." Current leaders can now spot those members who are actively championing for the Union and work together to rally the cause.
Images by: RawPixel