How the American Jobs Plan Aligns With Labor Interests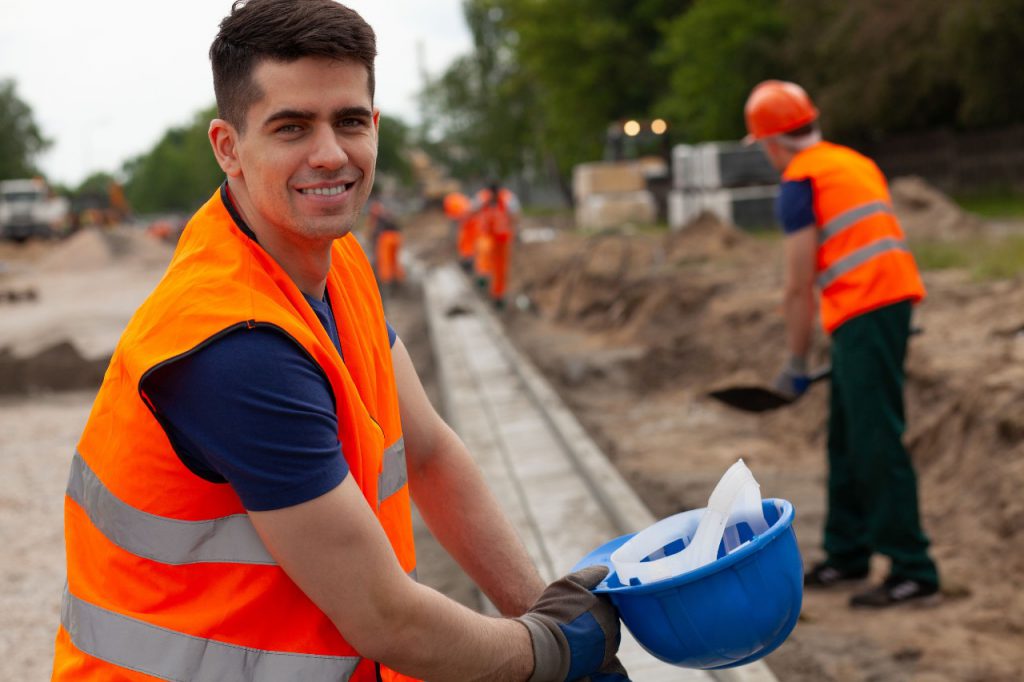 Ken Green
CEO & Founder
UnionTrack
In late March, President Joe Biden unveiled his latest piece of legislation, an infrastructure bill called the American Jobs Plan. The focus of this plan is to build "a fair economy that gives everybody a chance to succeed," the president said, "and it's going to create the strongest, most resilient, innovative economy in the world." He touts it as an investment not only in American infrastructure, but also in jobs for American workers.
The fact that he introduced this impactful piece of legislation from inside the United Brotherhood of Carpenters and Joiners of America's Pittsburgh Training Center is significant because the American Jobs Plan addresses key issues within the labor movement. Central to both are the workers.
"The proposals laid out today are nothing short of heroic," says Rick Bloomingdale, president of the Pennsylvania American Federation of Labor and Congress of Industrial Organizations (AFL-CIO). "This plan will positively impact every worker and every segment of the economy." It will do this by empowering workers, creating good jobs, and protecting workers in the workplace.
The Legislation Seeks to Give Power to the Workers
Unionization among American workers has been declining, to the point where the union membership rate in 2020 was slightly under 11 percent. While this has been a consistent trend over the last few decades, what is different in recent polling is the number of nonunion workers expressing a desire to join a union.
According to a 2018 survey by MIT, nearly half of nonunion workers would join a union, which, as the survey report authors note, is an increase from the one-third of workers who indicated that desire in surveys in 1977 and 1995.
This speaks to the recognition by workers of the persistent erosion of their workplace rights. "Half the workforce said they would join a union today if given the opportunity because they know that without the power of a union, workers are helpless," asserts AFL-CIO President Richard Trumka.
One of the biggest hurdles to unionization has been the passage of anti-labor legislation that makes it difficult for workers to organize. That's why Biden has made it a priority to give that power back to workers in the American Jobs Plan. Through the legislation, he seeks to ensure workers have the "free and fair choice to join a union."
"President Biden's plan puts power back in workers' hands by restoring protections enabling workers to exercise their right to join a union and negotiate for higher wages, better benefits, a secure retirement, and the safer workplaces they need," writes Marc Perrone, president of the United Food and Commercial Workers International Union.
How would this be accomplished? Among other provisions, the legislation seeks to overturn right-to-work laws, ban employers from hiring permanent replacements when workers go on strike, eliminate secondary boycott restrictions so workers from other employers can support striking workers, and enhance penalties for employers that retaliate against workers who participate in union organizing. In short, it seeks to change labor laws to make them more pro-worker.
The American Jobs Plans Encourages Congress to Pass the PRO Act
While there are some individual provisions in the legislation that would directly bolster these rights for workers in specific industries, such as public sector and direct care workers, most of this will need to be accomplished through the passage of the Protecting the Right to Organize (PRO) Act. In the American Jobs Plan, the president pushes for passage of this key piece of legislation that gives power to the workers.
This aligns the legislation directly with labor unions' lobbying efforts to get the PRO Act passed in Congress so labor laws can be rewritten to benefit workers, not employers.
"We also need to strengthen our inadequate labor laws so future generations of American workers can reap the tremendous benefits of collective bargaining. The inclusion of the PRO Act in this bill empowers workers to make that happen," writes Kenneth Rigmaiden, general president of the International Union of Painters and Allied Trades.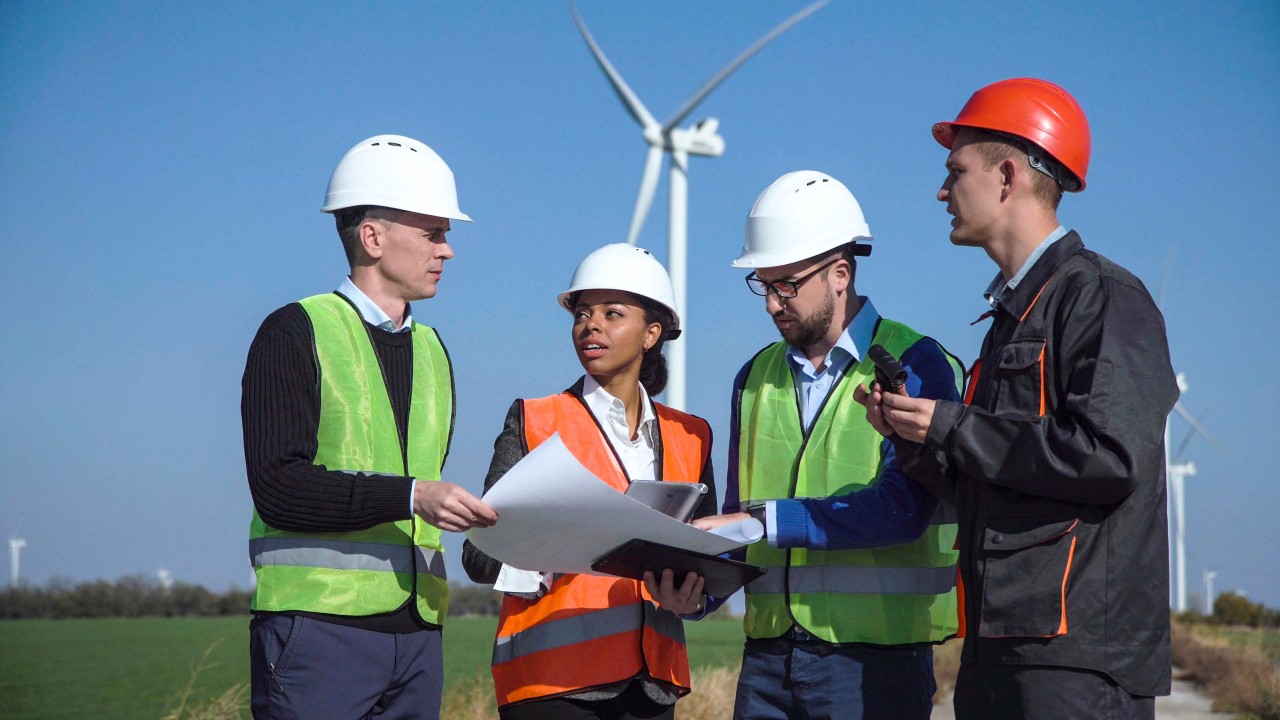 The American Jobs Plan Focuses on Growing the Middle Class
Creating jobs that grow the middle class is another key goal of the American Jobs Plan. It's no secret that the middle class has been in decline. A 2019 report by the Organization for Economic Co-Operation and Development gives evidence to the fact that, globally, "the middle class is shrinking, stagnating, and becoming less secure."
A number of factors, including economic recessions, job losses due to technological advancements, and the pandemic, have all contributed to this decline, making it challenging for middle-class workers to find good-paying jobs to ensure financial stability.
The American Jobs Plan seeks to overcome these hurdles to building the middle class and ensure that as investments in infrastructure are made, they are passed on to workers through high-quality jobs that pay prevailing wages, offer worker protections, and are filled by workers in local communities. In demanding these types of jobs for workers, the plan creates "pathways to the middle class."
"At its core, the American Jobs Plan is not only committed to investing in our infrastructure, but also investing in the American people," says Jim Hoffa, president of the International Brotherhood of Teamsters. "This plan creates good-paying jobs now and in the future while urging real action, through the PRO Act, to level the playing field for middle class workers who have been fighting for their right to join a union free from employer intimidation."
Workforce Development and Access to Child Care are Central to This Goal
While creating those high-quality jobs is a central focus of the legislation, so is workforce development to prepare workers to succeed in these new jobs. That includes investments related to job training, especially for laid-off workers who need to get new jobs in growth industries. "What we're trying to do here is put some real money where our mouths are," says Jared Bernstein, member of the White House Council of Economic Advisers.
Through these investments in workforce development, the plan focuses on "creating opportunities in our country and building back stronger and helping people get into the middle class," says U.S. Labor Secretary Marty Walsh.
Giving more parents access to affordable child care is also a key provision in the plan. Full-time child care is expensive. According to gender reporter Alisha Haridasani Gupta at The New York Times, child care for one infant can cost as much as one-third of the median family income. For a lot of working parents, it becomes cost-prohibitive to work simply because the income doesn't cover child care costs.
The American Jobs Plan seeks to alleviate this barrier to entry to the middle class with a major investment to upgrade existing and building new child care facilities. It also offers employers a tax credit for building on-site child care facilities.
In support of the plan, Kelsey Berkowitz, senior policy analyst at New America, writes, "Our country must make child care more available and affordable in order to ease pressures on working parents and allow them to participate in the workforce."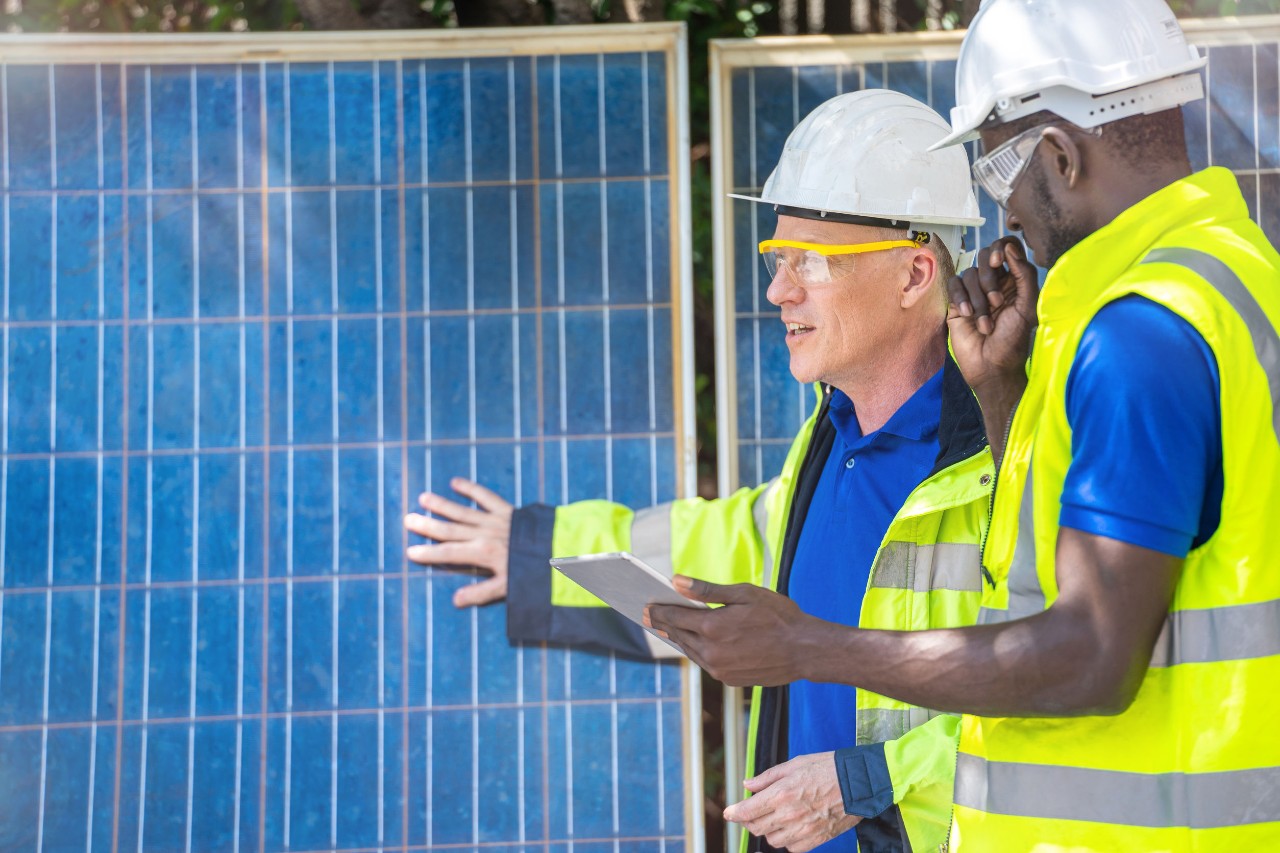 It Aims to Create Safer Working Environments for Workers
The coronavirus pandemic has highlighted just how little emphasis there is on enforcing worker protections in the workplace. "The failure, quite honestly, of OSHA to protect workers didn't start with this pandemic," said Rosa DeLauro, chair of the Labor, Health and Human Services appropriations subcommittee, in April 2020. The pandemic has simply exposed the problem to a greater degree.
The AFL-CIO says the Trump administration encouraged more hazardous working environments by gutting safety rules, cutting worker safety and health training, hindering job safety research, and refusing to enact new rules to protect workers against growing threats in the workplace. In its annual Death on the Job report, the union notes the fatality rate in workplaces has remained unchanged year-to-year at 3.5 per every 100,000 workers.
Reversing this trend has become a priority for the Biden administration, which is why there is a strong emphasis on creating safer working environments in the American Jobs Plan. In the plan, the president not only advocates for safer workplaces, but also invests heavily in workplace safety enforcement and calls for increases in penalties for employers who violate health and safety rules.
The American Jobs Plan is an ambitious piece of legislation that greatly expands the definition of infrastructure as a way to facilitate a greater investment in workers. It's coming at a time when workers, and the economy, need it most. As union leaders lobby for the issues addressed in the plan, a tool like UnionTrack ENGAGE can help them stay engaged with their members and keep them informed.
Images by: Katarzyna Białasiewicz/©123RF.com, Evgeniy Shkolenko/©123RF.com, Pichaya Peanpattanangkul/©123RF.com