5 Ways Unions Help People During Mass Unemployment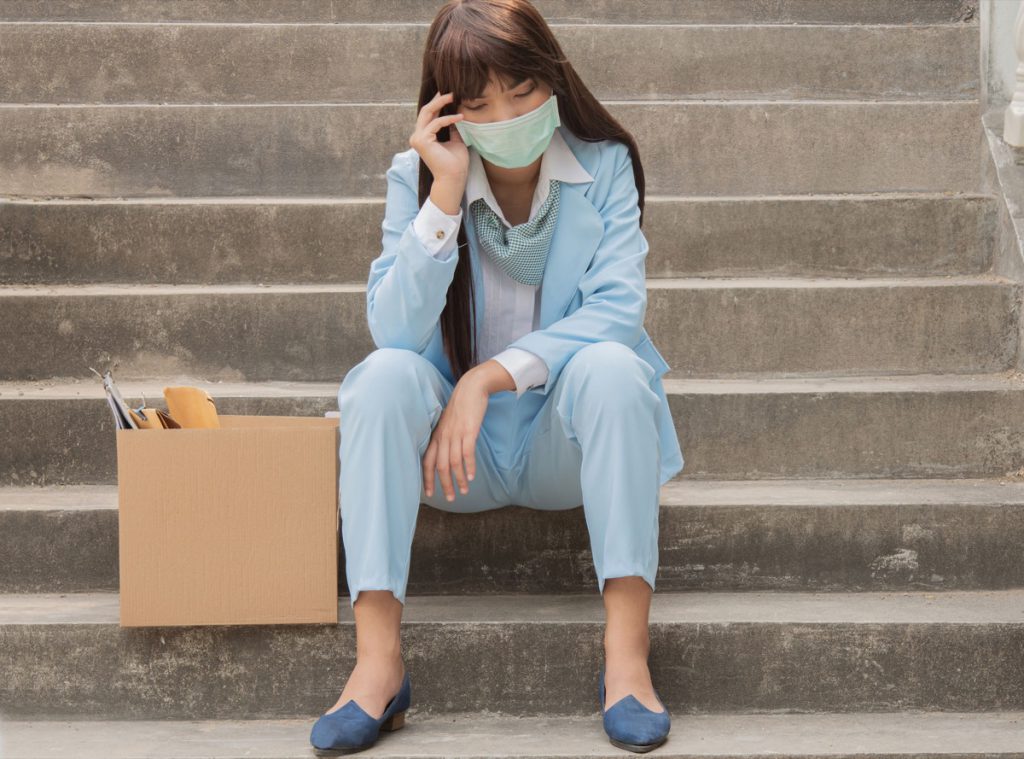 Ken Green
Founder/CEO
UnionTrack
The COVID-19 pandemic has been the catalyst for record-breaking mass unemployment in the U.S. in the post-World War II era.
According to data from the Pew Research Center, April 2020's unemployment rate was above 14 percent — a sharp rise from 3.8 percent in February 2020. Pew senior researcher Rakesh Kochhar notes that, when accounting for a decline in labor force participation, it is possible that the unemployment rate was as high as 25 percent in May 2020.
For many of those workers, the loss of a job was sudden and unexpected. And the government at all levels was unprepared to deal with the influx of unemployed workers who were turning to their leaders for assistance. "Government aid has been slow to arrive for many Americans," Heather Long at The Washington Post reports. It's taken weeks for some workers to receive any benefits.
This has left workers struggling financially and psychologically as they navigate a new reality of unemployment that has no end in sight. Further, ongoing attempts at economic reopening have been fraught with challenges of their own.
As high levels of unemployment persist, workers need help to protect their livelihoods. That's where labor unions can step in. Here are five ways unions are helping unemployed workers stay afloat while they are out of work.
Unions Advocate for Increases in Social Insurance Programs
Unions can fortify social safety nets so that workers, their families and their communities can survive and even thrive, Michelle Chen writes at The Nation.
During this period of record-high unemployment, millions of workers have had to file for unemployment to make ends meet after being laid off or furloughed. But the regular benefits weren't going to be enough for most workers to meet their obligations.
So, unions advocated for increases in those benefits, and more, in the first Coronavirus Aid, Relief, and Economic Security (CARES) Act. "All unions worked together to get this done," says Lori Bassani, national president for the Association of Professional Flight Attendants (APFA).
During the ongoing reopening efforts, those unions are still advocating for increased protections such as hazard pay, extended benefits and additional stimulus checks. In the COVID-19 battle, passage of the HEROES Act is still a priority for unions. "If the workers are so essential to the economy of this United States of America, why aren't they receiving heroes pay?" asks Kermit Moore, president of the A. Philip Randolph Institute.
It's going to be a long while before everyone is back to work. Unions can help the millions of unemployed by continuing the fight for increases in social programs to fill the gaps.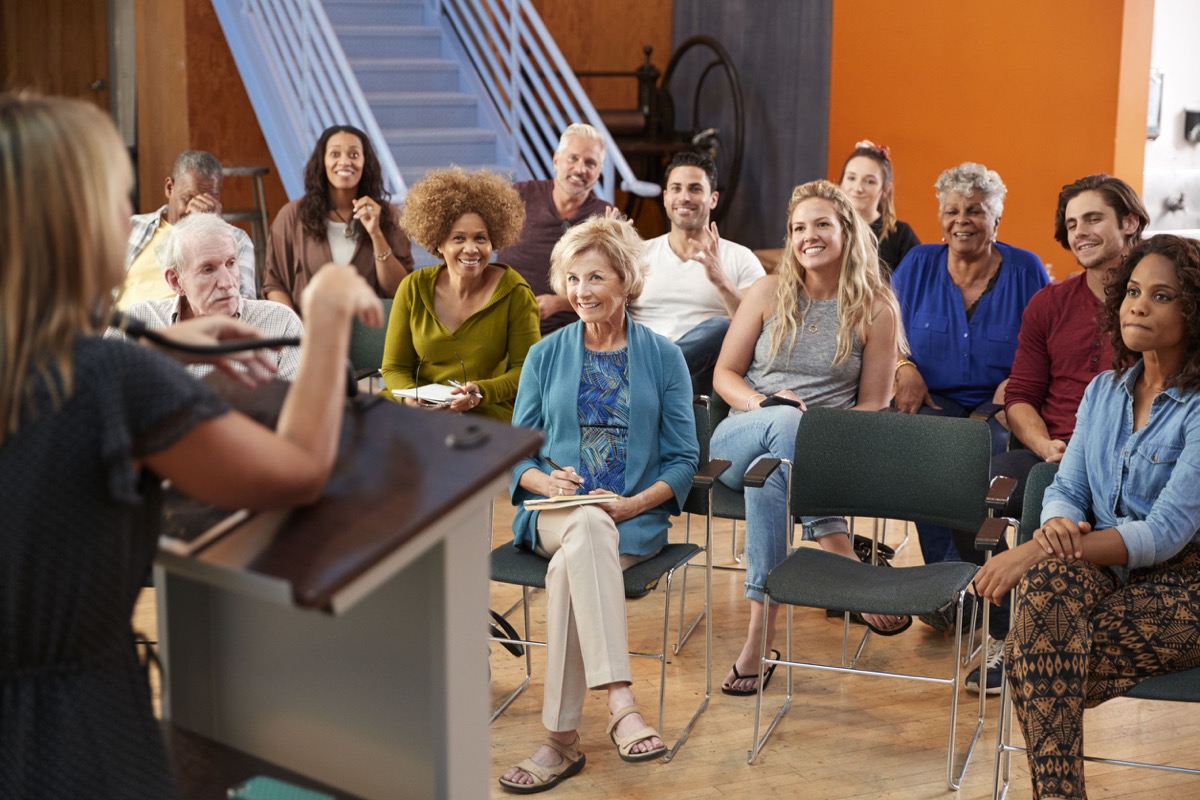 Unions Improve Access to Social Programs
Labor leaders have also been working to make it easier for workers to collect these benefits.
As the COVID-19 pandemic has demonstrated, unemployment systems weren't designed for an influx of millions of claimants. "Unemployment aid has never been more generous, but it's also never been harder to access," writes Joseph Zeballos-Roig, economic policy reporter at Business Insider.
Unions have been able to help workers by pushing for changes to the system as a whole. A good example is what the Florida AFL-CIO is doing with its petition to overhaul the unemployment benefits system in Florida. "We believe the changes that we're calling for will increase eligibility," writes Rich Templin, director of politics and public policy for the Florida AFL-CIO.
"We believe that increasing the maximum weekly benefit amount will put much needed funds into the hands of working families. We believe that increasing the number of weeks immediately will help working families and help the economy for a more stable, longer time. People need some certainty about what's coming next."
Labor leaders and union members are also assisting workers with submitting their claims through systems that have been bogged down and, at times, inaccessible. Perhaps most importantly, unions play a big role in "dispel[ing] stigmas that might be attached to receiving a social benefit," Matthew Waters and Lawrence Mishel wrote in a 2003 Economic Policy Institute article that is still relevant today.
By encouraging and helping workers to apply for their benefits, unions are ensuring millions of unemployed workers are receiving protections they deserve during a time of uncertainty and struggle.
Unions Prepare Workers for a Return to the Workforce
The post-COVID-19 workplace is going to be significantly different from pre-pandemic days.
One key change has been the redefining of workplace roles and positions. "During these times, companies have had to reassess critical jobs, expand definitions of responsibilities, and explore new boundaries for key tasks," writes Tracy Brower, Ph.D., a work environment sociologist and principal with the Applied Research + Consulting group at Steelcase.
Unions can help prepare workers for these new roles and career opportunities as they wait for the call to return to work. "Unions have a long history of delivering effective, job-relevant training to their members," write Angela Hanks and David Madland, respectively the deputy executive director at The Groundwork Collaborative senior fellow and senior adviser to American Worker Project at the Center for American Progress. During periods of mass unemployment, this key service is especially essential for the future well-being of workers.
To best train workers, unions can partner with employers to understand what skills workers will need when they return. Union leaders can then help retrain workers. To do this, business and finance writer Deborah Lynn Blumberg says unions must do the following:
Set up mentoring programs to match workers with mentors who are willing to share their knowledge.
Create personalized development plans that outlines skills a member needs to acquire and a plan for meeting those goals.
Help members find opportunities to learn those new skills, whether through union-backed or third-party training programs.
With so many people out of work, unions can't do too much in getting workers prepared to succeed in an inevitable new normal.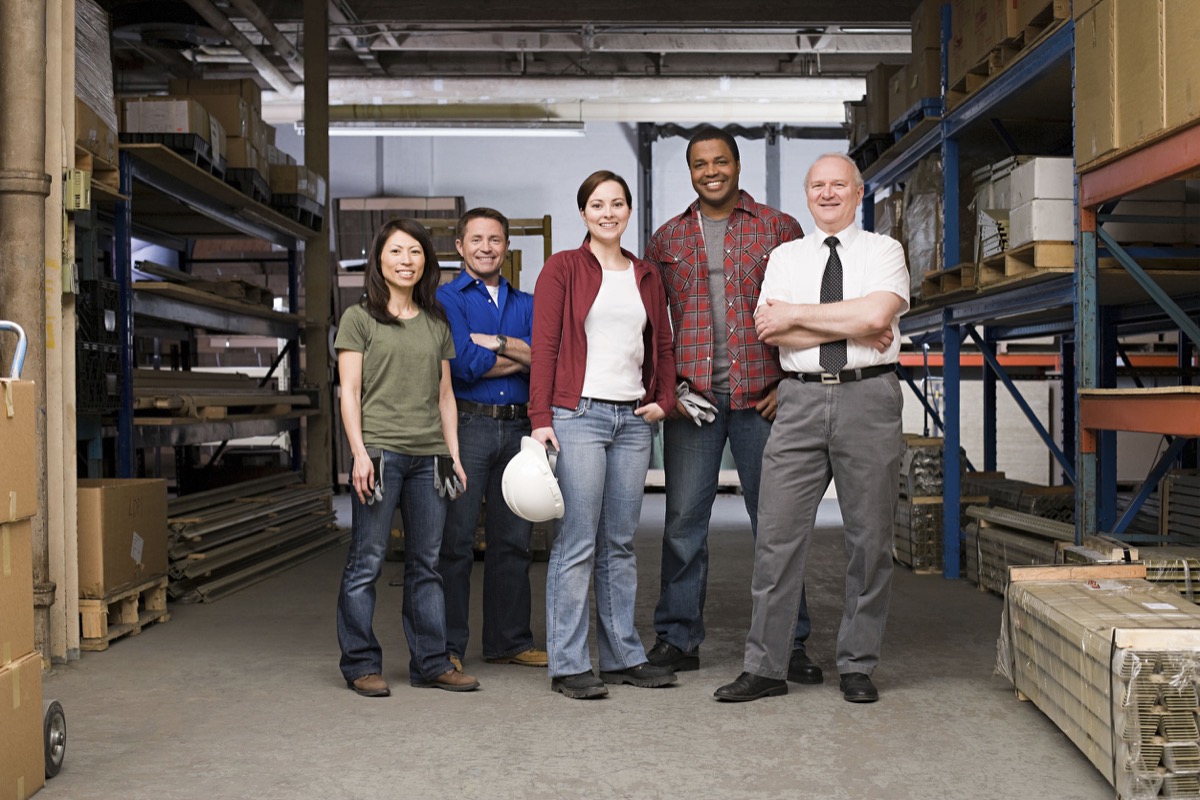 Unions Organize Workplaces for Greater Worker Protections
Periods of mass unemployment are ideal for organizing in workplaces. As the COVID-19 pandemic has demonstrated, nonunionized workers are at a disadvantage when the unexpected happens. Often too late, they realize the benefits and protections to be had by being unionized.
An unexpected period of mass unemployment can be just the catalyst needed to unionize more workplaces.
That's what has been happening at various nonprofit organizations. "Uncertainty fueled by the coronavirus pandemic has sped up a growing number of nonprofit workers joining unions," writes Andrew Wallender, investigative reporter at Bloomberg Law. He notes that over 16 days in April, seven workplaces announced intentions to organize with the Nonprofit Professional Employees Union (NPEU), a local of the International Federation of Professional and Technical Engineers (IFPTE).
"The coronavirus kind of put a little bit of a crunch and pressure on people that I think has motivated them to work a little bit faster and want to organize their workplace unions just because of the uncertainty that the coronavirus presents," says NPEU President Kayla Blado.
That uncertainty has created a moment that the entire labor movement must recognize. "If unions seize the moment, we can not only improve the immediate situation for millions of workers but also create a wave that changes our society greatly for the better, organizes many new workers into unions, and forges a generation of workplace leaders who will be able to build fighting organizations for years to come," write Carl Rosen, Andrew Dinkelaker and Gene Elk of the United Electrical, Radio and Machine Workers of America (UE).
Unions Support Community Foundations
During times of high unemployment, community organizations that provide help to the public need extra support because many don't receive relief funding, says Demetra Nightingale, a labor and employment researcher and fellow at the Urban Institute. "Donations of food, supplies or donations of financial resources, or a donation of time, that's important," she says.
This need provides an opportunity for unions to not only help people who are struggling, but also build goodwill between the union and the community. That community engagement will have long-term benefits for everyone because positive changes happen when these community institutions can work together.
Union leaders will want to communicate with members to let them know what their union is doing to help them while they are unemployed. A tool like UnionTrack ENGAGE is perfect for facilitating that communication even when members are in dispersed locations.
Images by: Srisakorn Wonglakorn/©123RF.com, Cathy Yeulet/©123RF.com, Shannon Fagan/©123RF.com