Worker Wins: Early Winter 2023 Union Election Victories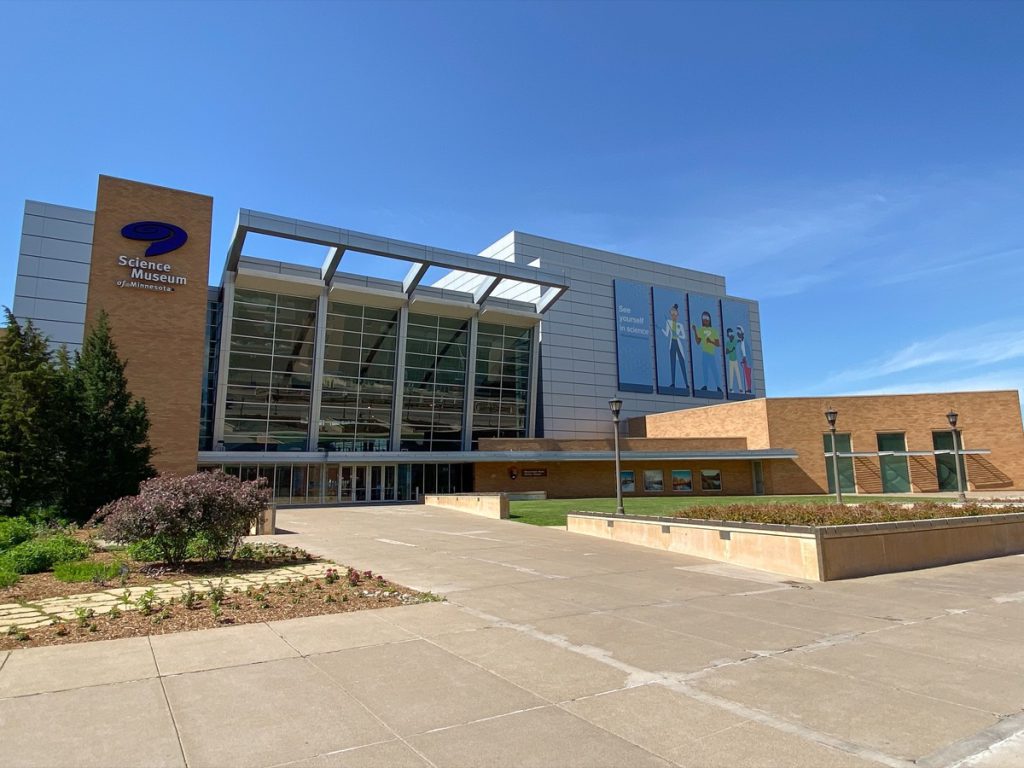 Ken Green
CEO & Founder
UnionTrack
People might wonder whether the uptick in union organizing and labor activities of the last couple of years is just a fluke. Maybe it's a reaction to a global pandemic and uncertain economic times.
It's not.
"We may be in the relatively early days of a sustained increase in organizing," writes Eric Dirnbach, research lead for green jobs and infrastructure at Laborers' International Union of North America.
Evidence seems to indicate the momentum of the new labor movement is actually increasing. Worker organizing in the winter of 2023 is outpacing the same time frame last year with 392 NLRB elections compared to 318.
Here's a look at a few of those elections that were wins for workers.
Staff at the Science Museum of Minnesota
Workers in the culture sector were heavily impacted by layoffs, furloughs, and pay cuts during the pandemic due to closures and travel restrictions. While these workers have always struggled with long hours and low pay, the pandemic pushed them to the brink.
"Cultural workers were left feeling like they're being steamrolled by managers who ignore their safety concerns or calls for inclusion while also raking in disproportionally bigger salaries and spending millions on new spaces," writes Kristin Toussaint, staff editor at Fast Company.
This is why so many workers at cultural institutions have been forming unions, and the staff at the Science Museum of Minnesota is one of the latest. In January 2023, they voted 79-50 to join the American Federation of State, County and Municipal Employees (AFSCME) Council 5.
"We want a seat at the table," said paleontologist Nicole Dzenowski at a rally supporting unionization. "Right now we have no ability to be a part of the decisions that affect us."
Their victory changes that for them and future generations of workers. "In spite of a significant anti-union pressure campaign by Science Museum of Minnesota management, these workers spoke decisively that they seek a voice in the workplace, fair pay for a day's work, dignified paid leave policies, and more," says Julie Bleyhl, AFSCME Council 5 executive director.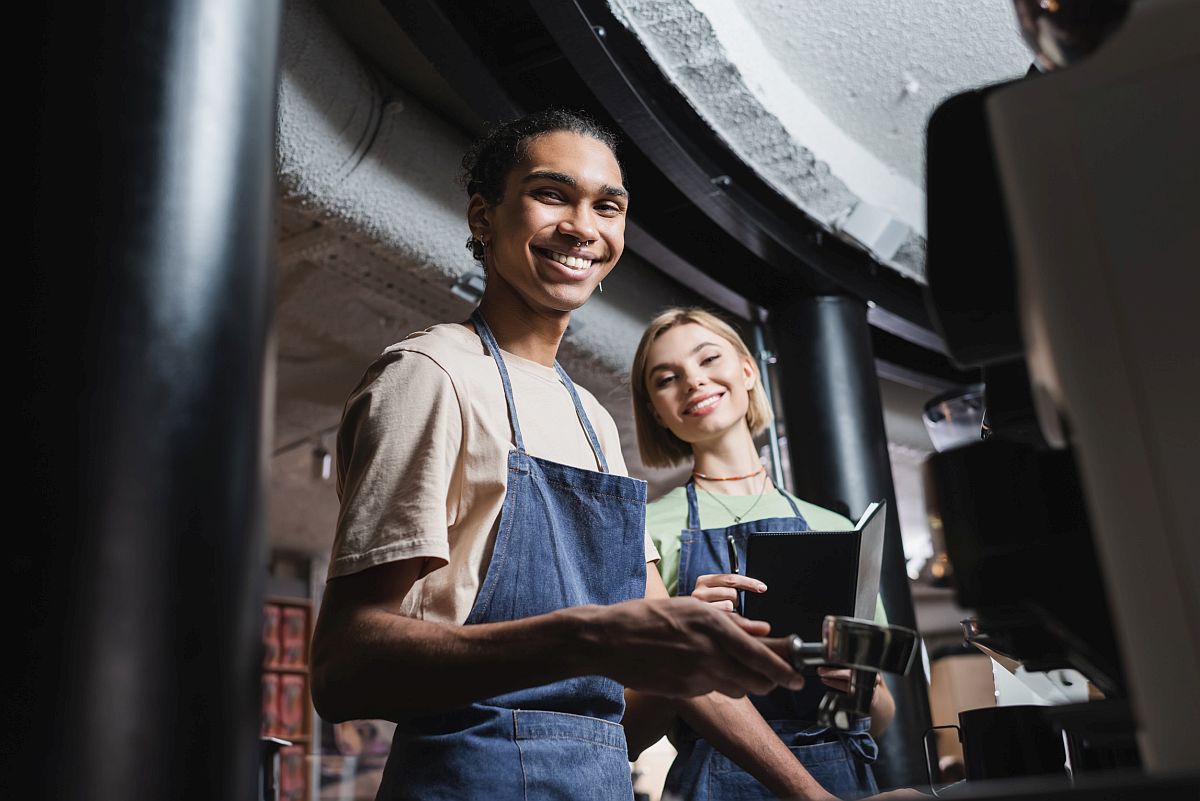 Baristas and Staff at Blank Street Coffee
The food services industry is another that has seen a significant increase in union elections, especially at coffee houses and cafes across the country. This surge in unionization is undoubtedly fueled by the successes at hundreds of U.S. Starbucks locations.
"Today, coffee shops have become the face of a new labor movement as spirited union campaigns march through Starbucks stores from coast to coast," writes Andrea Hsu, NPR's labor and workplace correspondent.
But unlike at Starbucks, which has been around for decades, workers at Blank Street Coffee, which opened its first location in 2020, are unionizing locations to ingrain workplace protections in the company's culture as it expands.
"It feels like Blank Street is more focused on opening more and more stores than on fixing the state of their current ones," one worker told Huffington Post Labor Reporter Dave Jamieson before the union vote. Workers, in turn, feel it's up to them to protect themselves.
"With Blank Street, I think this is about bringing greater stability to our jobs – the desire for consistent hours, accountability for management with regard to our facilities and maintenance – things that are out of the hands of our baristas," another worker, barista Garrett deGraffenreid, told Jamieson.
They gained that voice on February 14, 2023, when workers at six West Brooklyn locations voted to join United Food and Commercial Workers (UFCW) Local 1500.
QA Workers at ZeniMax Studios (Microsoft)
Tech industry workers have surprised many by organizing in what has long been perceived as an industry where companies "take care of their workers" by offering top-shelf perks and pay.
While that may be true to a certain extent, workers in this industry face the same concerns as workers in other industries — job security, fair pay, and safe working conditions. And they are realizing more than ever that even they are not immune to turbulent economic times and need to protect themselves on the job.
"More workers in tech seem to be waking up to the reality that if you have a good job and want it to stay that way, you cannot rely solely on management's assurances," writes Theodore Kim, an associate professor of computer science at Yale University. "Unionization is a basic bulwark against a turbulent future."
And one tech sector that has seen an increase in unionization efforts is the video game industry. Most notable is the recent victory by workers at Microsoft video game subsidiary ZeniMax Studios.
On January 3, 2023, a group of about 300 video game testers (also known as quality assurance workers) at ZeniMax studios were recognized by Microsoft after a supermajority supported unionizing through a card check and official online portal vote. The Communications Workers of America (CWA) will represent ZeniMax Workers United in bargaining.
It's the first workers union at Microsoft and the largest group of union-represented quality assurance workers at any U.S. game studio, notes the CWA.
"We're thrilled to kick off 2023 in a workplace that's stronger and more equitable than it was last year," says senior QA Tester II Skylar Hinnat in the CWA press release. "This is an empowering victory that allows us to protect ourselves and each other in a way we never could without a union." And this group hopes their victory inspires peers at other studios to follow suit.
"Throughout the industry, the quality assurance departments are treated poorly, paid very little, and treated as replaceable cogs," says ZeniMax senior quality assurance tester Wayne Dayberry. "There's not a lot of dignity involved in it. That's something we're hoping to show people in the industry who are in like situations, that if we can do it, they can do it as well."
Cannabis Workers at Potomac Holistics
Workers in the ever-growing cannabis industry are also trying to secure workplace protections through unions. "We need to ensure that these jobs are family-sustaining jobs, that workers feel safe on the job," says LaQuita Honeysucker, civil rights and community engagement director for UFCW.
One of the latest election wins in this industry was on January 11, 2023, when cannabis workers at Potomac Holistics in Rockville, Maryland, voted 6-3 to unionize with United Food & Commercial Workers (UFCW) Local 400. "We are excited to join the growing movement of cannabis workers across the country who have unionized their workplaces," wrote the new union in a statement after the victory.
These unionization efforts are in response to the lackluster wages and benefits cannabis workers receive even though they have powered what has become a multi-billion dollar industry in a few short years.
"When more states legalize recreational cannabis, we can't let them simply make more minimum-wage jobs available," says Sean O'Brien, general president of the International Brotherhood of Teamsters. "We're demanding careers, backed and safeguarded by Teamster contracts."
As momentum for labor organization expands, unions must continue to encourage and support workers in their efforts. Labor leaders can use a tool like UnionTrack® ENGAGE® to communicate with organizers and help guide workers through the unionization process.
Images by: Shutterstock.com, lightfieldstudios/©123RF.com, dragoscondrea/©123RF.com