How Unions Have Supported Communities During the COVID-19 Pandemic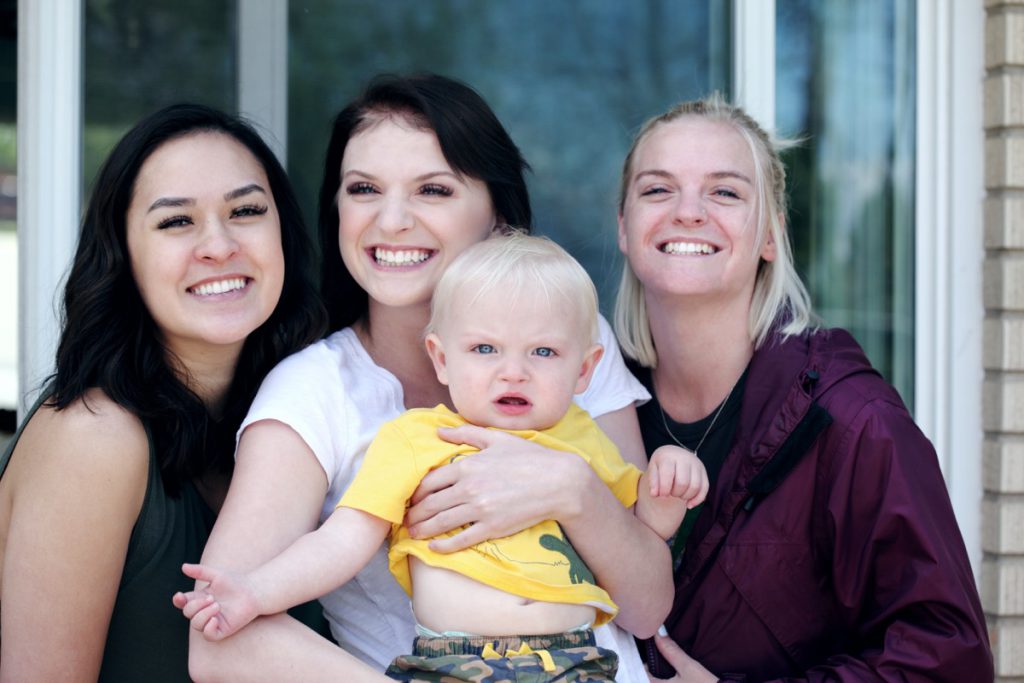 Ken Green
CEO/Founder
UnionTrack
Unions and their local communities have a symbiotic relationship. 
Unions rely on the support of their communities to build memberships and strengthen their advocacy efforts. In turn, individuals rely on unions to boost local economic conditions and "fortify the social safety net" of their families and local communities, Michelle Chen at The Nation writes. 
This has proven to be especially true in times of crisis, as has been demonstrated during the COVID-19 pandemic. Labor unions have been leading the charge to protect workers and communities, often by focusing on the social and economic struggles that people must endure when they are out of work. 
Unions Provide Food in Local Communities
One of the most essential services that labor unions are providing in their communities is giving people access to food. 
As the number of people out of work during the pandemic has significantly increased, so has the demand for food from local food banks, which are struggling to keep up with that skyrocketing demand, Vox reporter Li Zhou writes.
Labor unions have stepped up through volunteering, funding, and food distribution to fill the gap that food pantries are struggling to close. In April, the Los Angeles County Federation of Labor and Teamsters Local 572 joined forces with Labor Community Services and the Los Angeles Regional Food Bank to feed more than 120,000 people in Los Angeles County. 
"As Teamsters, we stand united with our communities and we will always be there to help and assist our loved ones so that we can get through this pandemic together," says Rick Middleton, secretary-treasurer of Teamsters Local 572.
In St. Louis, the Laborers' International Union of North America (LIUNA) Local 110 went above and beyond their usual assistance to the Arnold Food Pantry during the pandemic. The local has donated $3,500 over the last few months to help stock the food pantry's shelves. "Our membership is glad to help when needed," says Rob Reed, recording secretary for LIUNA Local 110, in the Labor Tribune.
A number of unions across the country are also stocking their own food pantries to give members an opportunity to feed their families. These efforts provide an important safety net to keep people fed during the COVID-19 pandemic.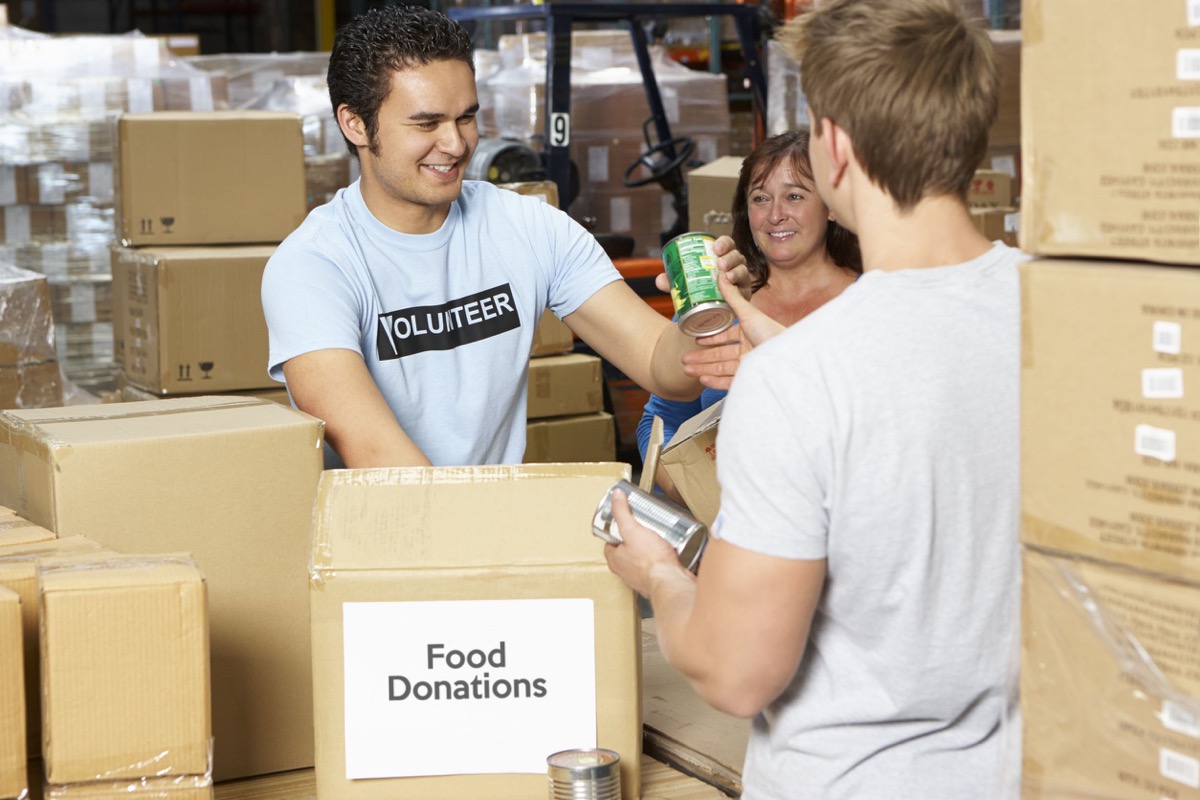 Labor Organizations Set Up Financial Assistance Funds
Labor unions are also establishing financial assistance funds through which those in need can receive money to make ends meet. Though federal stimulus money may be helping some workers, many need additional assistance to meet their obligations after months of not receiving a paycheck.
There are a number of general funds set up across the country by various labor unions. One such fund is the Chicago Labor Relief Fund, established by the Chicago Federation of Labor (CFL). "In times of crisis, the labor movement demonstrates why we are the backbone of this city, and the CFL is proud to give back to the working women and men of this city through the Chicago Labor Relief Fund," says CFL President Robert Reiter Jr.
Independent contractors have also been hit hard by the economic downturn. The Freelancers Unions estimates that more than 80 percent of freelancers are losing thousands of dollars a month due to down time. To help those workers support themselves, the Freelancers Union launched the Freelancers Relief Fund to give each freelance household affected by the pandemic up to $1,000. 
"For those who live gig-to-gig, waiting weeks or months for government aid to come through just isn't an option," says Rafael Espinal, president and executive director of the Freelancers Union. "Freelancers Relief Fund will get cash in their hands now to help with essential expenses," continues Espinal.
With the shutdown of movie theaters and film sites, thousands of actors are out of work. The Screen Actors Guild – American Federation of Television and Radio Artists' (SAG-AFTRA) Foundation created a COVID-19 Relief Fund to provide direct financial assistance to members in urgent need. 
"Make no mistake: We are in this together," says Gabrielle Carteris, president of SAG-AFTRA. She encourages members to ask for assistance through the relief fund if they need it. 
These are just a few of the many COVID-19 relief funds that unions have set up to support their members and other workers. These funds have become a crucial part of workers' abilities to provide for themselves and their families during this ongoing crisis.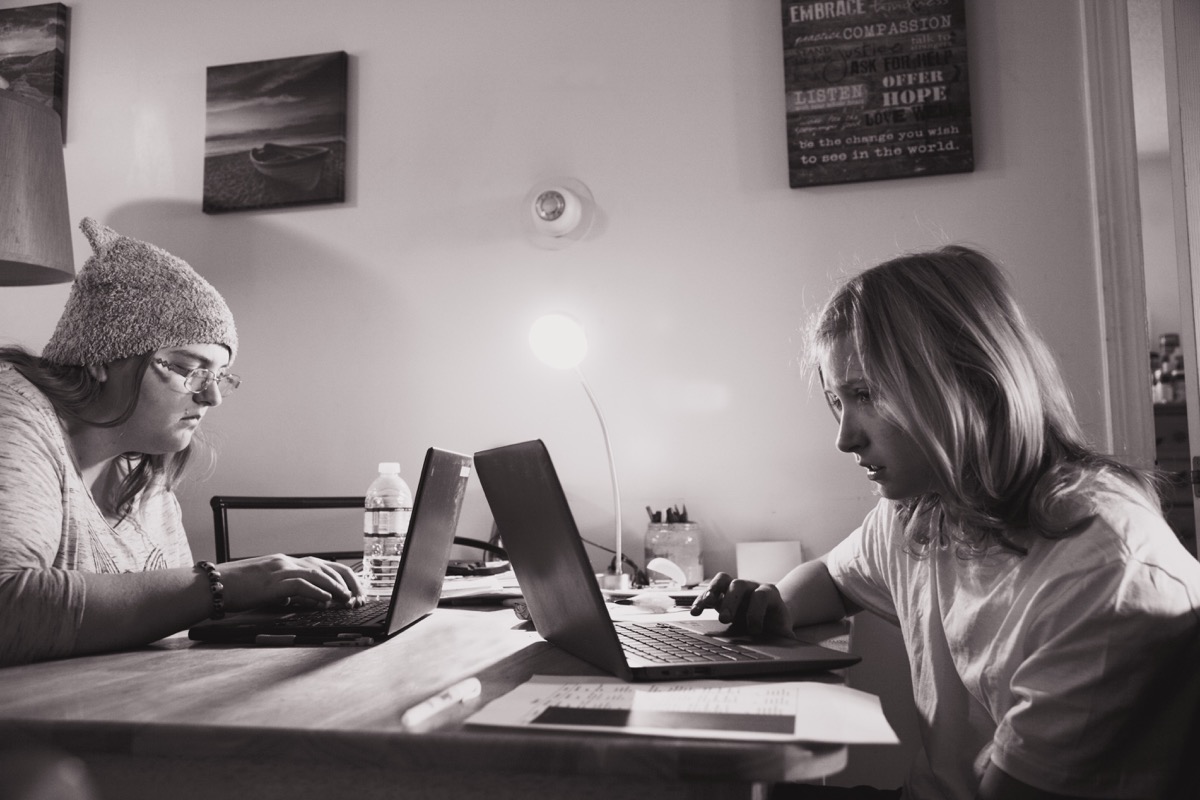 Union Members Keep Local Students Engaged in Learning
Students have also seen their lives turned upside down as a result of the pandemic. School was canceled, and they missed out on months of learning. 
In response, unions have stepped up to help fill the educational void and to keep students engaged with learning while out of school.
In Pennsylvania, the Brookfield Federation of Teachers sponsored a drive-thru book giveaway for K–12 students at Brookfield Local Schools. The group purchased more than 1,500 books and received more than 200 books from the Ohio Federation of Teachers. It was an opportunity to not only give students books but to also reconnect with them. "We wanted them (students) to know we're thinking about them," BFT President Mary Arp says.
Members of the American Federation of State, County and Municipal Employees (AFSCME) Local 1846 in Worthington, Ohio, are working to ensure students have access to learning devices if schools continue with distance learning. They are also working to provide internet access to students who live in rural areas, and they're providing food for students who need it. "Our members are working to make sure our students are being well fed and will continue to be well educated with on-line learning," says Monna French, president of Local 1846.
These efforts by labor unions to provide essential safety nets for their communities demonstrates just how important these organizations are to everyone. During this crisis, unions have taken intentional steps to be there for those in need.
As unions continue these good deeds, leaders and organizers can use a tool like UnionTrack ENGAGE to coordinate with members and respond to the needs of the people in their communities.
Images by: Sharon McCutcheon, Cathy Yeulet/©123RF.com, Sharon McCutcheon