How Organizers Can Combat Employer Union-Busting Activities During the Union Drive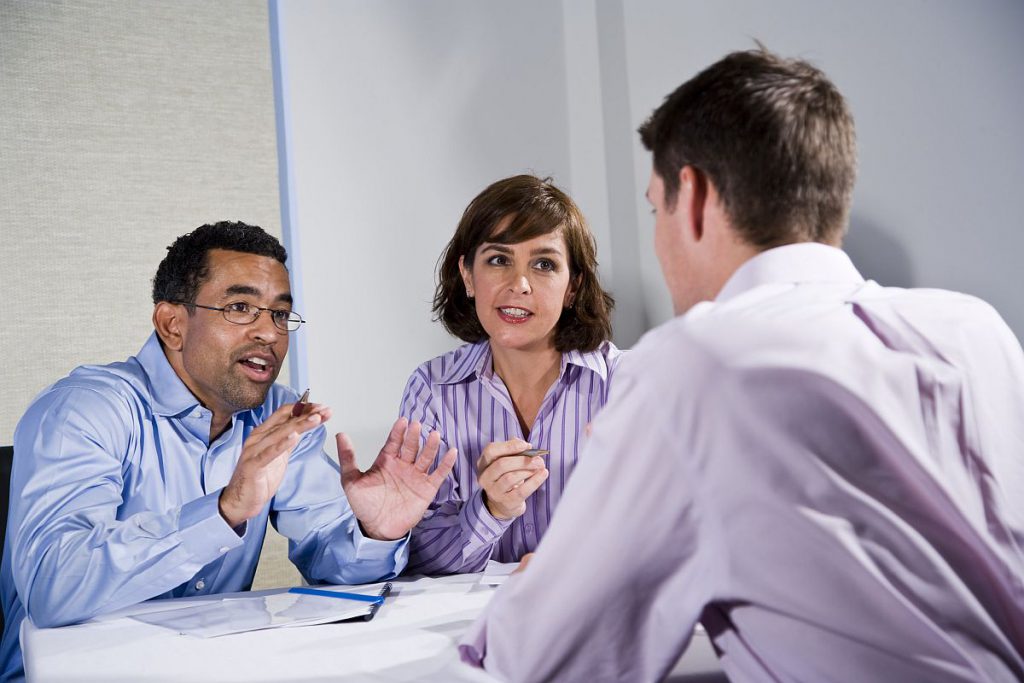 Ken Green
CEO & Founder
UnionTrack
The union drive is a critical step in the organization process. If organizers can't secure the signatures of the required 30 percent of employees needed to hold a union vote, the effort will fail.
Employers know this and will do everything in their power to discourage employees from supporting the call to form a union. In these union-busting campaigns, employers may go so far as to "attempt to coerce, manipulate, bribe, or even threaten you," according to the United Food and Commercial Workers (UFCW) Local 663, even though some of those actions are against the law.
Preparation is key to deflecting these imminent attacks by management.
Before starting their campaign to build majority support for joining a union, organizers should gain a thorough understanding of workers' rights during a union drive, specifically what employers can and cannot do when facing an organizing campaign. Organizers must also design systems and processes that allow them to track employer malfeasance during the union drive. Labor Lab's Union Busting Tracker is a helpful tool.
Advance preparation gives organizers a better chance at winning union representation.
Management Won't Make it Easy
Once the effort to organize goes public at the start of the union drive, employers will move full-speed ahead with their union-busting campaign. "Expect a fight from the beginning," warns Megan McRobert, an organizer and strategic planning consultant.
And, as indicated in a study by the Economic Policy Institute, "U.S. employers are willing to use a wide range of legal and illegal tactics to frustrate the rights of workers to form unions and collectively bargain." In fact, the report states that "employers are charged with violating federal law in 41.5 percent of all union election campaigns." While this is alarming and frustrating for employees who want to organize, it isn't necessarily surprising.
In another report published by the EPI, Gordon Lafer and Lola Loustaunau, a political economist and professor at the University of Oregon's Labor Education and Research Center, and a Ph.D. candidate at the University of Oregon, respectively, write that the "rampant lawlessness that characterizes [National Labor Relations Board] elections [is] made possible by the absence of meaningful penalties under the law." Not that all illegal activities go unpunished, but a lack of enforcement of the rules is common, which puts employees at a disadvantage.
That's why it's important for organizers and pro-union supporters to know their rights and which union-busting tactics used by employers are legal and which are illegal. That knowledge gives them some power to fight back when employers aren't playing by the rules dictated by the National Labor Relations Act (NLRA).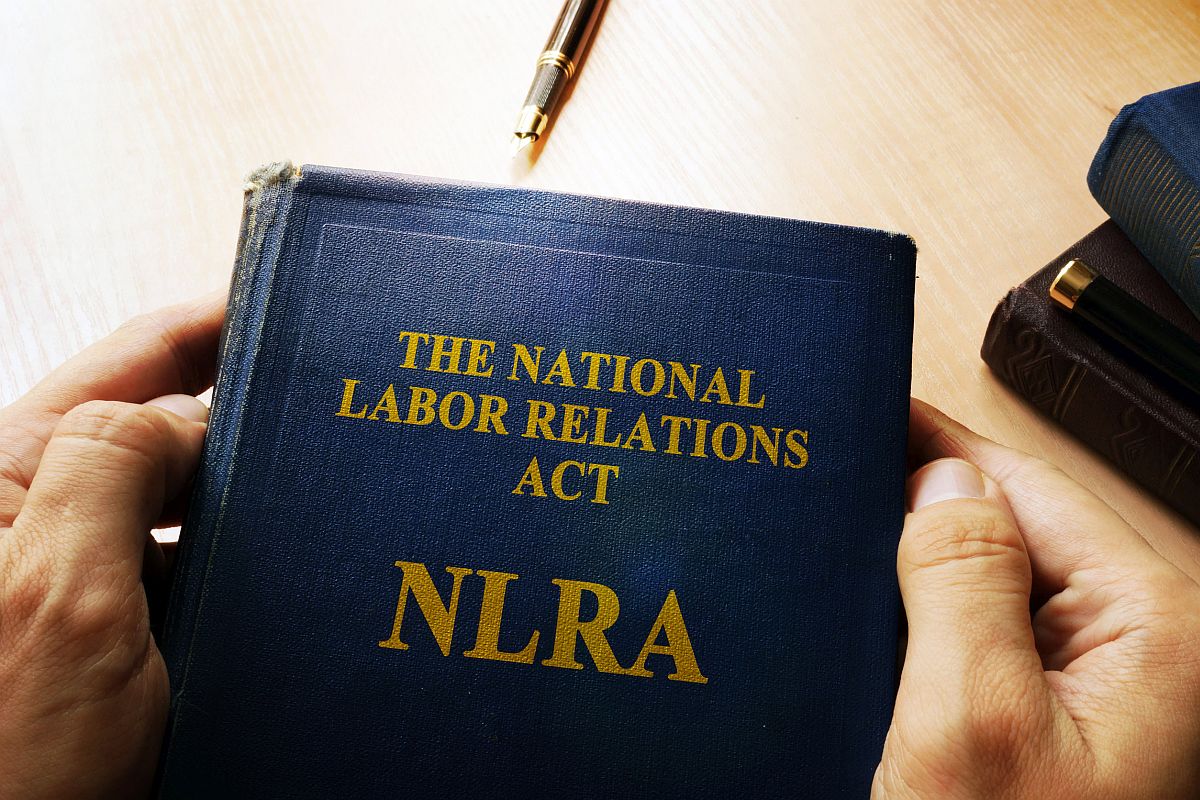 Legal Union-busting Tactics
The NLRA permits companies to take certain actions to defeat a unionization effort. "Employers can legally run anti-union campaigns," notes UFCW Local 1189. Through such campaigns, employers try to convince employees they don't need a union.
Here are some of the legally-protected tactics management can employ to make it difficult for employees to unionize:
Prohibit non-employee union organizers from entering the workplace.
Prohibit employees from conducting union business or discussing unionization while working and in working areas.
Prohibit non-employee representatives from distributing union materials on company property.
Restrict the distribution of union materials by employees to common areas only.
Tell employees the company is anti-union and why.
Seek out news stories about union defeats and those that portray unions in a negative light to provide "facts" about unions to employees.
Tell employees that collective bargaining could possibly result in a decrease instead of an increase in wages and benefits.
Hang anti-union signage in all areas of the workplace.
Ban employees from using company networks and hardware to discuss unionizing.
Hold captive-audience meetings that push anti-union messaging.
Solicit and settle employee grievances.
Form a "Vote No" committee of employees who campaign against the union.
While these tactics may not seem particularly threatening, they can be extremely effective at turning employees against unions. Often, the messaging is purposefully misleading. Hearst Magazines Media Union highlights some of the most common misleading claims made by management against unions, such as "you will have to strike" and "no raises during negotiations."
And because employers have greater access to employees during the day, their union-busting activities tend to make a greater impression on workers than the pro-union messaging, casting doubt in the minds of employees about whether a union can truly improve their lives at work.
Illegal Union-busting Activities
According to the NLRA, it is illegal for employers "to interfere with, restrain, or coerce employees" when they exercise their guaranteed rights to organize. Once employees have openly expressed their intent to form a union, there are certain things employers are not allowed to do or say in opposition to the effort. These include:
Reprimanding or threatening to reprimand employees for their participation in or support of union organizing.
Implying that wages and benefits will be decreased for supporting unionization or increased for rejecting the effort.
Promising to settle grievances only if the union is rejected.
Spying on union activities in which employees are participating.
Solicit employees' opinions on joining the union or ask them about coworkers' stance.
Discriminate against pro-union employees when assigning desirable projects or overtime.
Ask employees to influence others to oppose the union campaign.
However, these illegal actions don't always stop employers from using them. More often than not, employers will do all they can to defeat the union, even if it means pushing the boundary between legal and illegal union-busting activities. That's because "even when companies openly break the law, federal labor law only responds with a slap on the wrist," explain Grace Pezzella and Sejal Singh, honors attorney at the NLRB, and judicial law clerk at U.S. Courts of Appeals, respectively.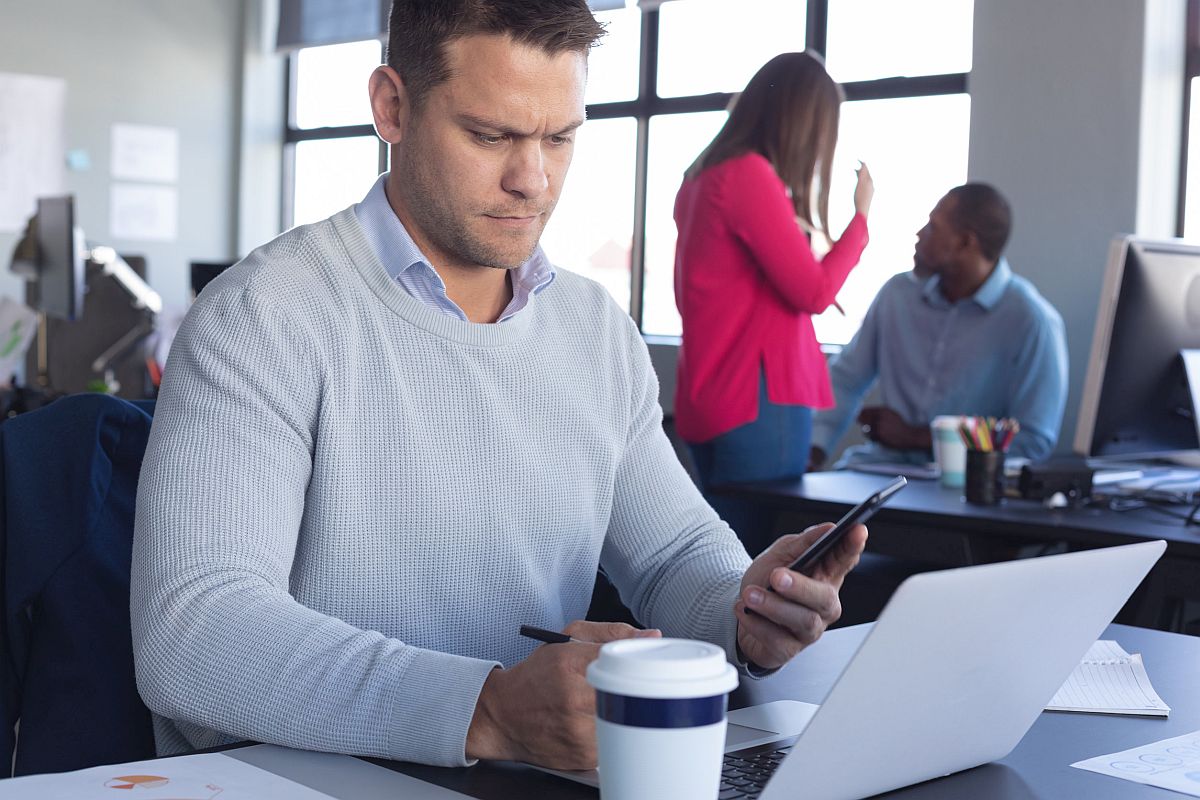 The Gray Area in Between
That lack of disciplinary action encourages companies to either completely disregard the fact that these activities are illegal or find ways to blur the line between legal and illegal. "Since employers are trying to do everything they can to reduce union support, potential penalties are viewed as worth the risk," notes the Communication Workers of America (CWA) in its Union Busting Playbook.
For example, in March 2019, Amazon fired warehouse worker Rashad Long for a supposed safety violation. Long, however, filed a complaint with the NLRB alleging he was fired because he participated in an attempt to form a union, writes Alexia Fernández Campbell, senior reporter at the Center for Public Integrity. This is one example of how employers can and do fire workers who try to organize without technically violating the NLRA. They simply find other reasons for the termination.
In another example, the Portland Museum of Art (PMA) eliminated 15 gallery ambassador positions in 2021 that were part of an NLRB election appeal. The museum argued that these employees' union votes were not eligible because of their position with the company. While awaiting the ruling, the company decided to "restructure" and eliminate the positions. The timing of what was called a reorganization by the museum calls into question the motivation behind the move.
"Union representatives do not believe PMA's 'restructuring' argument," writes historian John Ripton at the Beacon. "They believe that the fifteen on-call gallery ambassadors dismissed in January lost their jobs because of the on-call gallery ambassadors' union sympathies."
In both instances, the employees filed Unfair Labor Practice complaints with the NLRB.
The NLRB sided with Long in the Amazon case and, per the settlement, the company had to pay back wages and post notices at all tech and warehouse locations that the company can't fire workers for exercising their rights to organize, reports Annie Palmer, news associate at CNBC. But it could be argued that the company won the greater battle because the damage had already been done, and it paid a minor price in exchange for silencing an outspoken union advocate.
The board ruled against workers in the PMA complaint, saying that since their core function is safety, the gallery ambassadors are not eligible to participate in an union election, writes Bob Keyes, staff writer at the Press Herald. But since the positions had already been eliminated, the ruling was a moot point that only encourages questionable behavior by employers.
In both instances, the workers and their unionization efforts suffered.
Document Management Action During the Union Drive
Because employers are willing to go to extreme lengths to stop employees from forming a union, organizers and supporters have to be vigilant about documenting illegal and questionably legal union-busting activities. But this can be hard to do when workers are so limited in when, where, and how they communicate about union business in the workplace.
Digital tools are key to helping employees shine a light on employer malfeasance during the unionization effort. They can be used anytime and anywhere so employees can flag issues in real time. Before starting the union drive, organizers need to develop a plan that presents specific tactics for using technology to report suspicious union-busting activities. Some ideas for that plan are:
Uploading evidence of management wrongdoing to a shared hashtag on different social media platforms.
Saving and archiving all email communications from management regarding the unionization effort.
Recording captive audience and one-on-one meetings with company representatives using personal devices.
Scanning then mailing or texting copies of documents from employers related to the union drive to organizers.
Creating a shared spreadsheet that employees can update when they experience questionable actions by employers.
While it's certainly possible to use different tools to facilitate these actions, organizers may want to consider using a tool like UnionTrack ENGAGE. Such technology enables organizers to centralize communication for greater engagement, track and update grievance and misconduct claims, and easily store and share all documents.
ENGAGE enables employees and organizers to present a timeline of evidence if and when it is needed to defend their rights when organizing. Standing up to employers' union-busting may be challenging, but organizers can hold employers accountable for their actions armed with a clear understanding of labor laws and the right tools.
Images by: goldenkb/©123RF.com, designer491/©123RF.com, wavebreakmediamicro/©123RF.com