Communication Is Key for Union Drives: Digital Tools Make Organizing Easier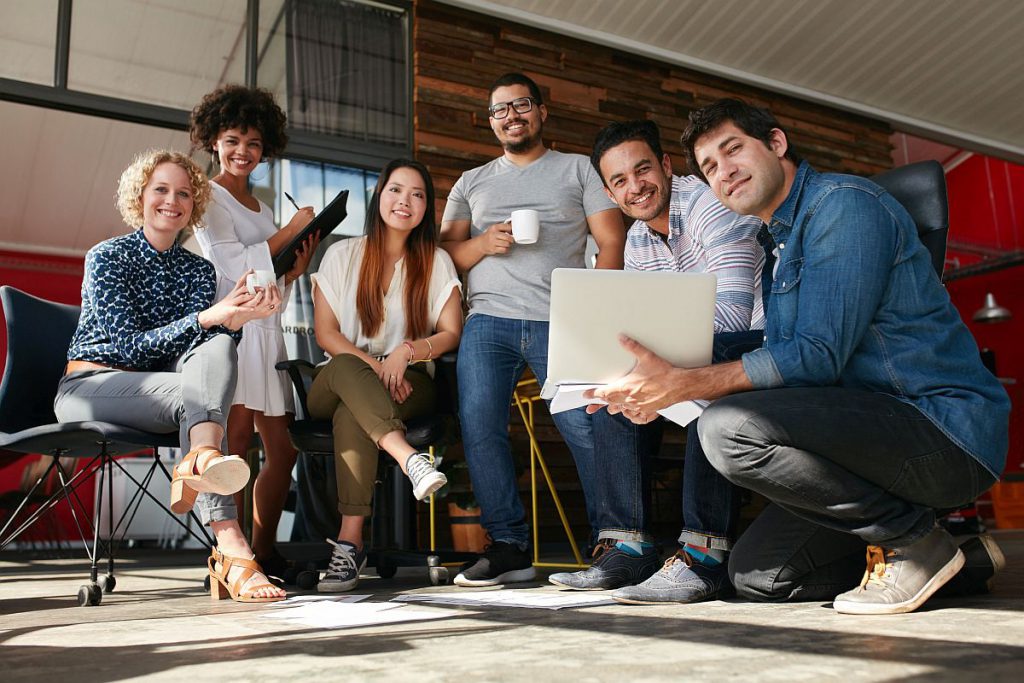 Ken Green
CEO & Founder
UnionTrack
Once you have quietly built up support for unionization in your workplace, it's time to move to the more public phases of the campaign, the first of which is the union drive.
Before you embark on this part of the journey, it's important to understand what this step is and what it is not, along with the obstacles you're up against and how to overcome them.
What Is a Union Drive?
The union drive is the part of the organization process during which organizers need to build majority support among coworkers for forming a union and get pro-union employees to sign authorization cards.
This is a critical step because if the employer doesn't voluntarily recognize the union, the National Labor Relations Act (NLRA) requires an election through the National Labor Relations Board (NLRB) to certify the union as the representative of the workers during collective bargaining. Winning that election will require a majority of eligible employees to vote in favor of union representation. But in order to conduct the election, the NLRA dictates that 30 percent of employees must sign union cards or a petition in favor of forming a union.
That's why there's a union drive.
The end goal of the union drive is to secure the 30 percent of signed cards needed to conduct the election. However, it's possible that employees will change their minds when it comes time to vote, so Kris LaGrange, a consultant at labor-focused communications firm UCOMM Communications, urges organizers to aim for signatures from the majority of the workforce to compensate for any lost votes during the election.
Keep in mind that a majority doesn't equate to a victory if the employer doesn't recognize the union. It simply means that you have enough coworkers willing to sign petitions or authorization cards to publicly announce their intent to vote for unionization so the election can be held.
Gather Signatures Electronically
When organizers are confident they have the support of at least 30 percent (but ideally a majority) of employees to join a union, they then start the process of collecting the signatures needed to make an official request for a union election with the NLRB.
The authorization cards serve two purposes:
They designate the union as the workers' representative in collective bargaining.
They authorize the union to petition the NLRB for an election.
The information gleaned from the cards consists of basic identifying information and a pledge that authorizes the union to bargain on behalf of that employee, as shown on an example card from the International Brotherhood of Electrical Workers (IBEW) Local 2222.
Traditionally, organizing committee members would have to distribute paper copies of authorization cards for coworkers to sign. That changed in 2015 when the NLRB adopted a rule — NLRB MEMORANDUM GC 15-08 — allowing unions to collect electronic signatures on cards within certain guidelines.
This was a win for unions and workers because it allows organizers to move more quickly through this step of the process and gives them access to more employees. The rule has been especially helpful for organizers at workplaces in which workers have become more dispersed with the expansion of remote work.
Unions that choose to collect signatures electronically must adhere to these guidelines:
Cards must include the signer's name, email address, or other known contact information, and telephone number; the pledge of agreement; the date the signature was submitted; and the name of the employer. Service Employees International Union (SEIU) Local 1021's webform is a good example of how to set up an electronic card.
Cards cannot contain sensitive personal identifying information such as social security numbers and birth dates.
Unions must declare the technology used for collecting signatures and how it ensures authenticity of signatures to prevent fraud.
Once you have decided how to collect the signatures, it's time to go out and get them. But it may not be that simple because you will have to confront two major challenges during the union drive — the hesitancy of coworkers and the union-busting campaigns by management.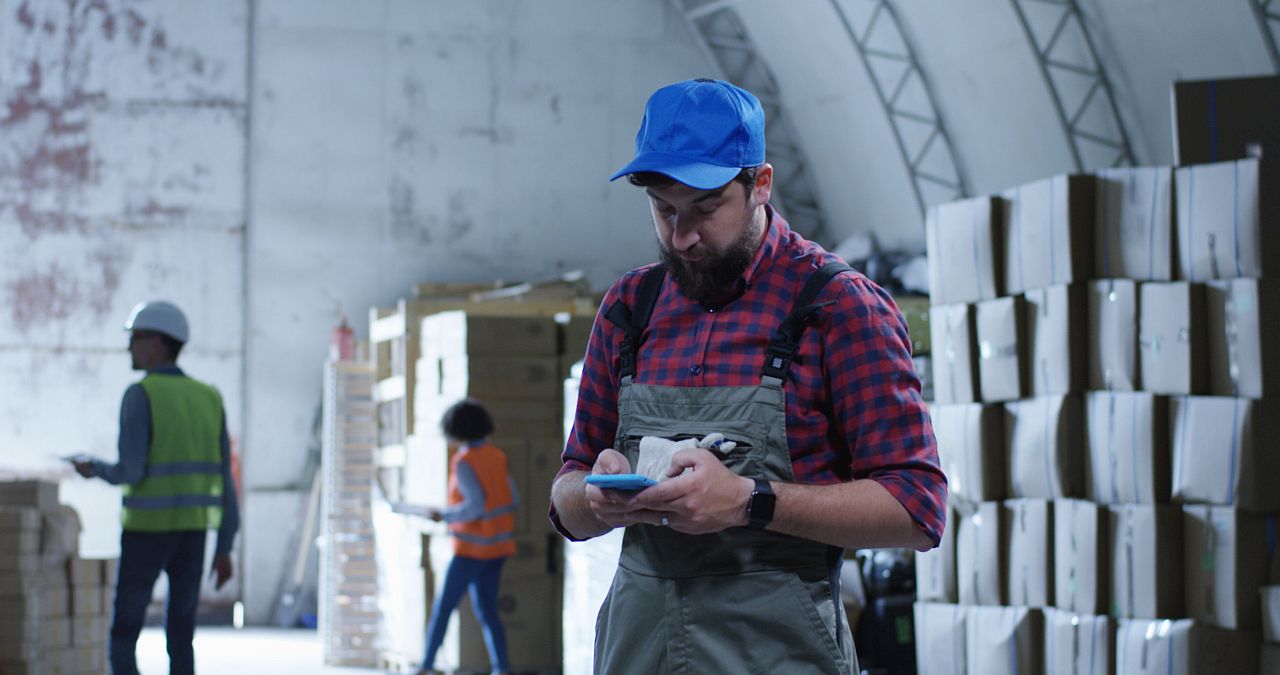 Use Communication To Overcome Obstacles
Nervous employees and determined employers can make it very tough on organizers to collect signatures.
Workers, especially those unaware of the legalities surrounding authorization cards and those who have heard horror stories about what happens to employees who sign them, may hesitate when it comes time to actually sign the cards. That hesitancy stems primarily from misinformation or a lack of information leading to mistrust of unions and the process.
That's why it is so important for organizing committee members to establish relationships with coworkers and build trust. Communication is the key to success in this endeavor.
The International Union of Operating Engineers (IUOE) Local 501 does a good job of confronting this challenge by specifically addressing rumors connected with signing authorization cards to put employees at ease and gain their trust. The union makes sure workers know that signing a card doesn't make them a member who must pay dues or give the union access to their bank accounts.
Employers, who will inevitably find out about the unionization effort at this point, will start doing everything they can to defeat the drive, notes the team at Labor Lab.
Union-busting almost always starts with intimidating workers and spreading false information about unions to sow the seeds of doubt in employees. While legally they cannot punish workers for unionizing, many are willing to press into the gray area between legal and illegal union-busting to stop workers from organizing.
"Employers—including many respectable, name-brand companies—collectively spend $340 million per year on 'union avoidance' consultants who teach them how to exploit the weakness of federal labor law to effectively scare workers out of exercising their legal right to collective bargaining," write Gordon Lafer and Lola Loustaunau, political economist and professor at the University of Oregon's Labor Education and Research Center, and Ph.D. candidate at the Labor Education and Research Center, respectively.
Again, establishing relationships with coworkers and earning their trust is vital to combatting the anti-union rhetoric and fear-mongering spewed by employers. And, again, communication is necessary to do so successfully.
The importance of communication between the union, organizers and employees during the union drive cannot be understated. Without consistent, open and honest communication between the union and those who support organizing, the effort will fail in the face of these challenges. Fortunately, there are a number of digital tools available to facilitate strong communication during the union drive.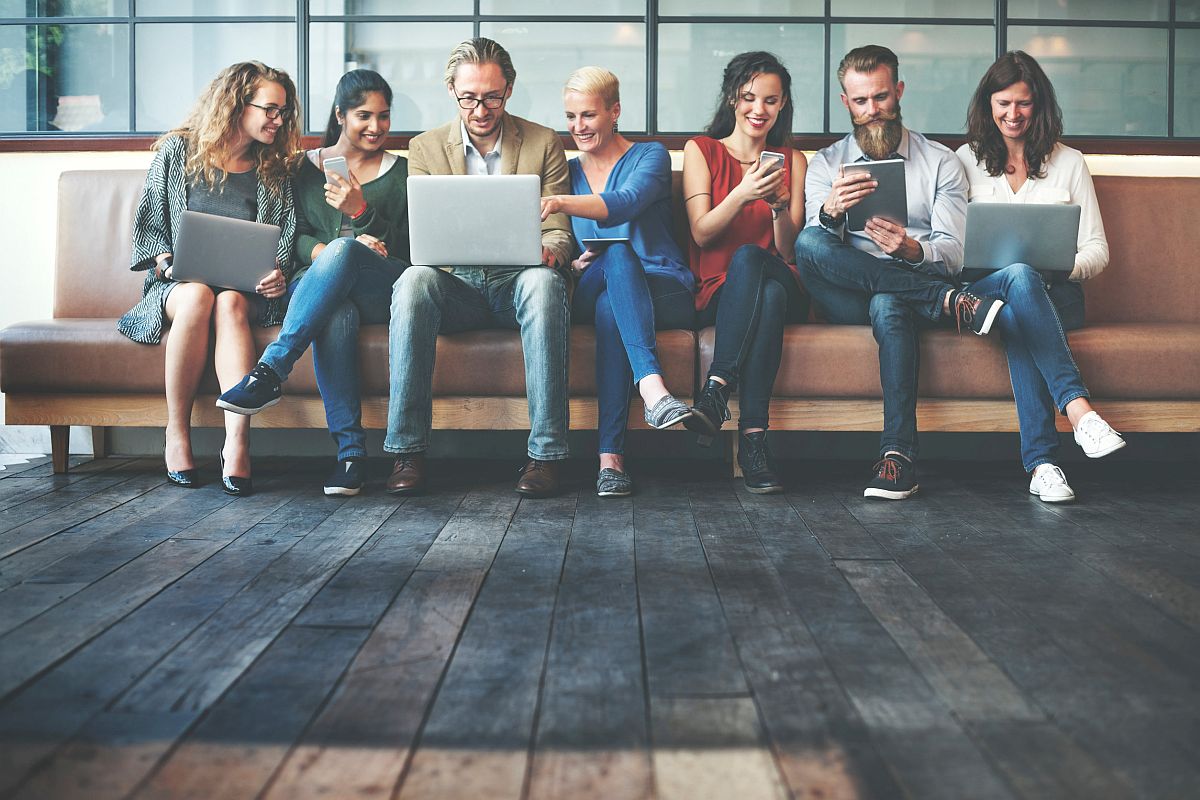 Digital Tools Help Organizers Conduct a Successful Union Drive
It's getting increasingly difficult to organize at the workplace as more workers have transitioned to working remotely and the NLRB has ruled that employers can prevent workers from using company technology to discuss union matters. To keep lines of communication with coworkers open and to encourage the spread of accurate information, organizers must embrace the power of digital communication tools during the union drive.
Create a Website for the New Union
One way to ensure everyone is up-to-date with accurate organizing information during the union drive is to create a website that is regularly updated. Through the website, organizers can:
Share facts about unions.
Provide a link to the authorization card.
Share contact information to make it easier for employees to get in touch with organizers.
Keep coworkers informed about each step of the process.
In short, the website can serve as the central "meeting" place during the union drive. A good example of this is the Duke University Press (DUP) Workers Union website that employees developed to help with their organizing campaign. It has a comprehensive frequently asked questions (FAQs) section, inspiring testimonials and an informative news page to keep employees informed about the organizing process.
Post Information to Social Media
With so many people on social media, organizers must use these platforms to communicate during a union drive. The campaign is public at this point, so it's okay to post information on social media pages. Through these channels, organizers are able to combat misinformation and open lines of communication with coworkers whom they may not be able to engage with at the workplace.
Insider Union used various social media platforms such as Twitter, Instagram, and Tik Tok to spread their messages, unify workers, and build support for organizing. Additionally, they have a media page on their website where they publish press releases. They can link to these via their social media pages, harnessing the power of the media in their efforts to organize.
One especially powerful form of communication that can be used on social media is the video testimonial. Organizers can record members of other unions and pro-union supporters in their workplaces speaking positively about joining a union. It's a tool the workers at technology company Mapbox, organizing as Mapbox Workers United, are using on their website and social media pages to support their union campaign.
Engage With Coworkers via Email and Text Messages
Because of the restrictions outlined in the NLRA about where, when, and how coworkers can discuss union business at work, organizers will want to communicate with colleagues via personal email and text messages from personal devices after working hours during the union drive. Most people carry their mobile devices on them at all times, so these forms of digital communication usually reach their intended audiences in near-real time and it is a good way to remind employees of the importance of signing authorization cards and how to go about doing it.
If you are using electronic authorization cards, you can send the link to the card via email or text message so employees can sign them anytime, anywhere. The easier you can make the process, the more likely workers are to take the time to sign.
Also, these forms of communication have an innate level of privacy to them. So, employees who are nervous about management finding out about their support for unionizing might be more comfortable communicating via email and text messages than through social media or in person.
Centralize Communication With an App
Juggling all of these different forms of communication can get overwhelming as support grows during the union drive. Union organizers can benefit from using a tool like UnionTrack ENGAGE to gather all member information and help manage all communications from one central location. Organizers can post to social media through such an application and send emails and text messages to keep employees engaged in the process and remind them to sign cards during the union drive.
As you embark on this part of the unionization process, focus on communicating with employees to ensure they receive truthful and accurate information about joining a union and what it means to sign the authorization card. This step is crucial because if you don't get the support you need for the union, the effort will end here. Use digital tools to maximize communication and ensure that doesn't happen.
Images by: ammentorp/©123RF.com, evgeniyshkolenko/©123RF.com, rawpixel/©123RF.com