How Teachers and Education Workers Have Fared in the Return to School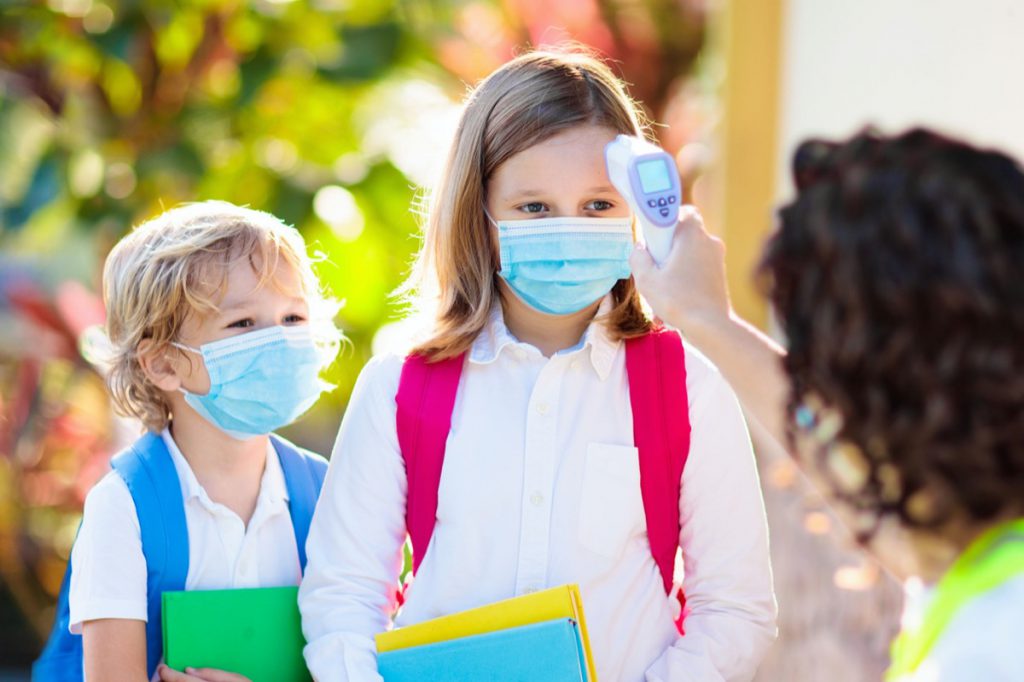 Ken Green
CEO/Founder
UnionTrack
School is in session, but the debate about what the school year should look like continues as school districts deal with the ramifications of their back-to-school policies and procedures. The big questions now are:
How are students, teachers, parents and school districts faring under the stress of the COVID-19 pandemic?
What is the outlook for the rest of the fall semester?
The answers to these questions vary widely because every school district wrote their own reopening rules. "There can be no universal, one-size-fits-all rules for reopening physical campuses safely," writes Sophie Bushwick, an editor at Scientific American. "Community transmission rates vary greatly from region to region and month to month."
At crunch time for starting the new semester, there was no perfect choice for how to get students back to learning. And the consequences of the different paths that were taken have been playing out under the close scrutiny of teachers, parents, unions and students.
Failures in Some Back-to-School Plans
One need only turn on the daily news to see that the return to school has been bumpy at best. There have been multiple setbacks that have caused more stress and confusion for everyone.
The Virus Is Spreading in Schools
Perhaps one of the most scary, though not unexpected, consequences of physically reopening campuses this fall has been the spread of the virus in schools. Though disheartening and concerning, it shouldn't come as a surprise to anyone, says Ron Martin, president of the Wisconsin Education Association Council.
"(School) is an indoor setting. It is an area where lots of people congregate, where there is shouting and yelling and close contact," says Dr. Maureen Miller, a professor of epidemiology at Columbia's Mailman School of Public Health in New York. "These are exactly the conditions that we basically closed down for the rest of the country."
There's No National Reporting System for School Cases
In the interest of transparency and public safety, the public should be made aware of cases that are contracted in the schools. But the federal government hasn't implemented a mandatory reporting system to track COVID-19 outbreaks in schools, so it's impossible to say exactly how many people in schools have contracted the virus.
"There is no official national tally of school-linked COVID-19 cases, and some states are not reporting how many outbreaks have occurred or how many students and staff members have been infected," Benjy Sarlin and Suzy Khimm at NBC News report.
The decision about whether to share and how much to share with the community has been left up to local officials, note Sarlin and Khimm.
Withholding that information not only increases the risk of greater spreads in affected schools, but also community-wide transmission. That's why groups such as the American Federation of Teachers (AFT) and the National Educators Association (NEA) are advocating for states to gather and release the data.
"While some school districts are doing their best to inform teachers, families and children, we're hoping states get with the program and deliver the transparency they deserve as schools gradually begin to reopen their doors," says Randi Weingarten, president of the AFT.
Unions have taken on some of that responsibility themselves. Alisha Morris, a high school teacher in Kansas and a member of the NEA, with support from the NEA, has created a COVID-19 cases reporting hub where educators can report outbreaks in their schools. The NEA staff then verifies and publishes the data, which is used to keep parents, students and fellow teachers informed so they can protect themselves.
Schools Have Struggled to Enforce Health and Safety Measures
A main trigger for the outbreaks in schools has been a lack of enforcement of safety procedures and policies in schools.
While schools that chose to physically reopen created health and safety protocols and procedures that include masks, cleaning and social distancing, they haven't all been great at enforcing them.
"That last piece is where places got in trouble. They started getting lax about the rules and then cases went up," says Dr. Katherine Williamson, pediatrician and spokesperson for the American Academy of Pediatrics (AAP). Those spikes in cases have led to school closures, some only days after schools reopened.
Schools Are Closing Shortly After Reopening
All of this has led to schools having to close again after students and teachers returned to campus. For example, schools in nearly 30 towns in New Jersey have had to close schools, 12 schools in Connecticut were shut down and four school districts in Tennessee shuttered schools soon after reopening.
Perhaps the biggest school district to backtrack on physical reopenings is the New York City public school system. Students in New York City went back to school on September 29 after a contentious back-and-forth between school leaders, city officials and teachers unions. Now, schools in nine NYC ZIP codes may close again after their neighborhoods saw spikes in cases, Dakin Andone at CNN Digital reports.
This back and forth has been disruptive to students, teachers and parents, all of whom were hoping for some stability in the new school year.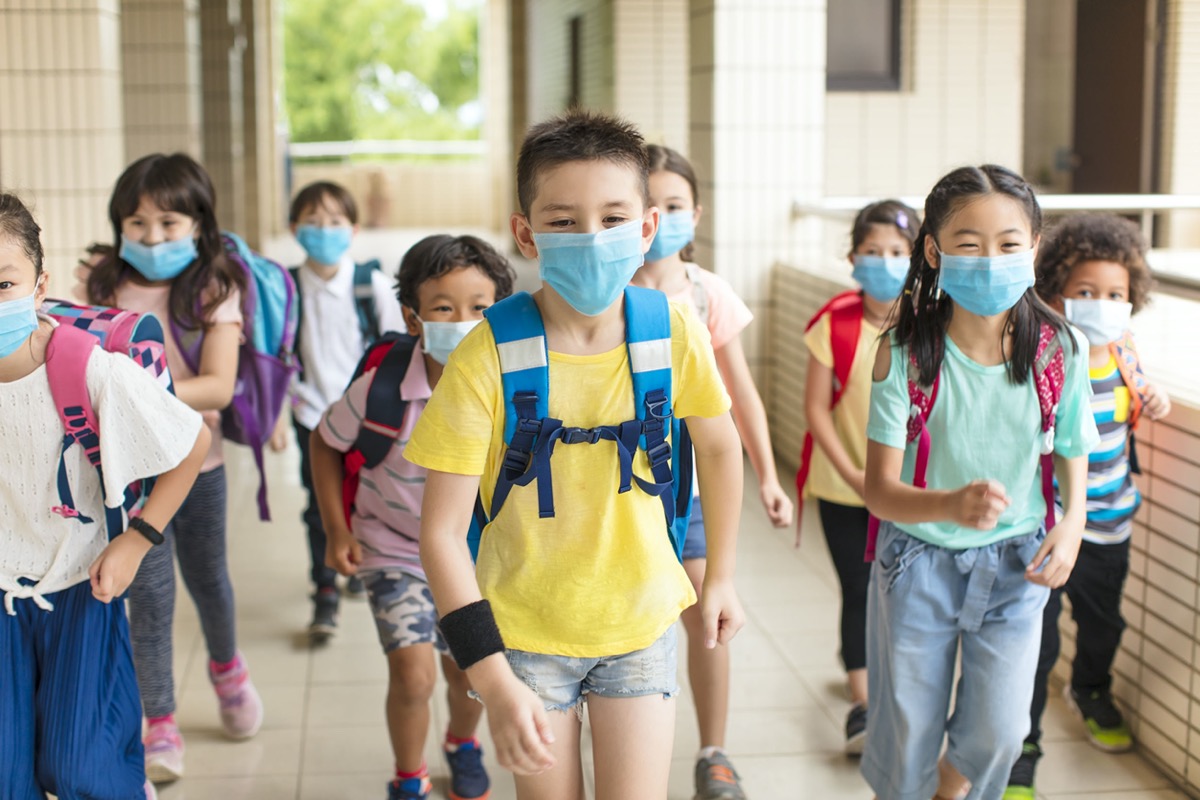 Successes in Some Back-to-School Plans
It's not all bad news. There have been some silver linings shining through these tough times. These successes could help define the rest of the school year.
Schools Have Improved Virtual Learning
The switch to virtual classes in the spring didn't go very well for a lot of school districts. Teachers, students, parents and schools were largely ill-equipped in both training and resources to make such a sudden shift to virtual classrooms, and many students ended up getting left behind, Associated Press reporter Carolyn Thompson writes.
But there have been improvements in the handling of virtual learning. For example, over the summer a group of public and charter school leaders participated in the National Summer School Initiative (NSSI) pilot program, which sought to identify best practice principles that would improve online instruction in the fall.
"Frankly, we were all thrust into remote learning in the spring. And, you know, not everyone was ready for that," says Ian Rowe, resident fellow at the American Enterprise Institute and co-founder of NSSI. "Now I think we've learned a lot about what elements can work."
Such commitment from teachers to ensure their students are learning at home is why there have been improvements in virtual education this semester.
Not All Schools Have Experienced an Outbreak
For all the reports about schools that have failed to enforce health and safety standards and ended up with virus outbreaks on campus, other schools did everything right. California, for example, has not seen any signs of a COVID-19 spread in schools since statewide reopening began.
"We have not seen a connection between increased transmission and schools reopening for in-person learning," says Dr. Mark Ghaly, secretary of health and human services in California. He attributes this success to the efforts by communities and schools to create low-risk in-school environments.
Families Are More Involved in Learning
Perhaps one of the greatest successes of the return to school has been the increasing involvement of families in the learning process.
For many families, gone are the days when the parents dropped the kids off at school, maybe helped them with their homework, then did it all again the next day. Now, with the adoption of virtual learning, parents and extended family have had to become more involved in the complete learning process.
A survey of parents by learning company Pearson found that 79 percent of parents had taken a more active role in their children's education. Sixty-nine percent of those parents reported it had "been a gratifying experience."
That increase in parent involvement is crucial because it is one of the keys to success in virtual learning.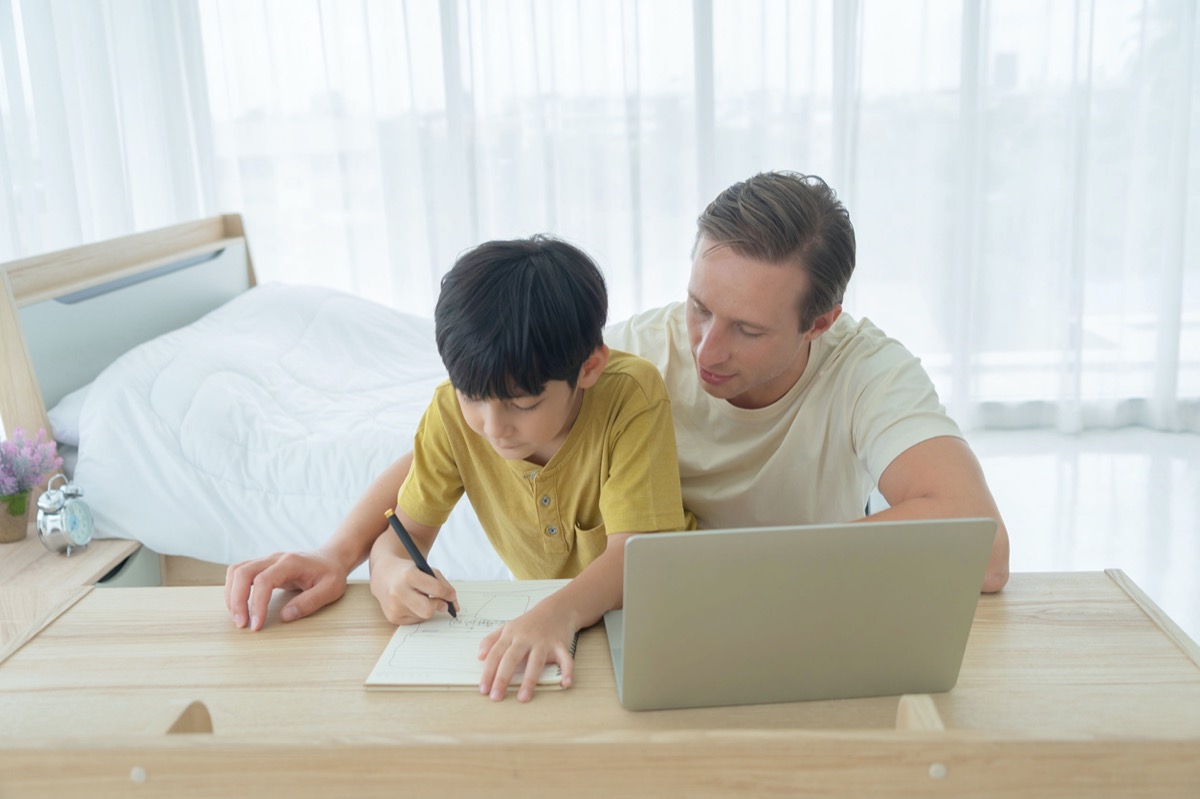 What Is the Outlook for the Rest of the Fall Semester?
Just as the future of the pandemic is uncertain, so too is the future of school the rest of this fall and beyond.
As noted, some schools have been bouncing back and forth between opening and closing campuses. Others are taking it one day at a time and keeping their plans flexible. Most have integrated some version of virtual learning. None can predict what's coming next.
"We have to be prepared and flexible for an ever-changing school year," says Danielle Dooley, a pediatrician and spokesperson for the AAP. But achieving that level of flexibility is a challenge for parents who need to get back to work, students who want to get back to school, and teachers whose voices often go unheard as school districts work to meet the demands of others.
Teachers' Struggles Are Not Abating
Back to school has been especially challenging for teachers, who have to find the balance between meeting the educational needs of their students and protecting their own health.
Teachers unions have been warning for months that forcing teachers back into schools without proper safety precautions is an unacceptable risk, writes Kalyn Belsha, national reporter for Chalkbeat. The results so far seem to have affirmed that position.
"The bottom line is that we still haven't contained community spread," Weingarten said back in August.
Though parents and educators want kids back in school, "this is no time to take risks," says Andy Pallotta, president of New York State United Teachers (NYSUT).
As the semester moves forward, it appears the definition of a school day will continue to evolve differently for every school. Throughout this chaos, teachers unions will continue to be the voice of teachers who get pushed and pulled this way and that in the various efforts to keep kids in school.
Union leaders can employ a tool like UnionTrack ENGAGE to keep in touch with teachers and ensure their needs and concerns are being addressed throughout the semester.
Images by: famveldman/©123RF.com, tomwang/©123RF.com, Patra Kongsirimongkolchai/©123RF.com