The Changing Face of Labor: Demographics of the New Labor Movement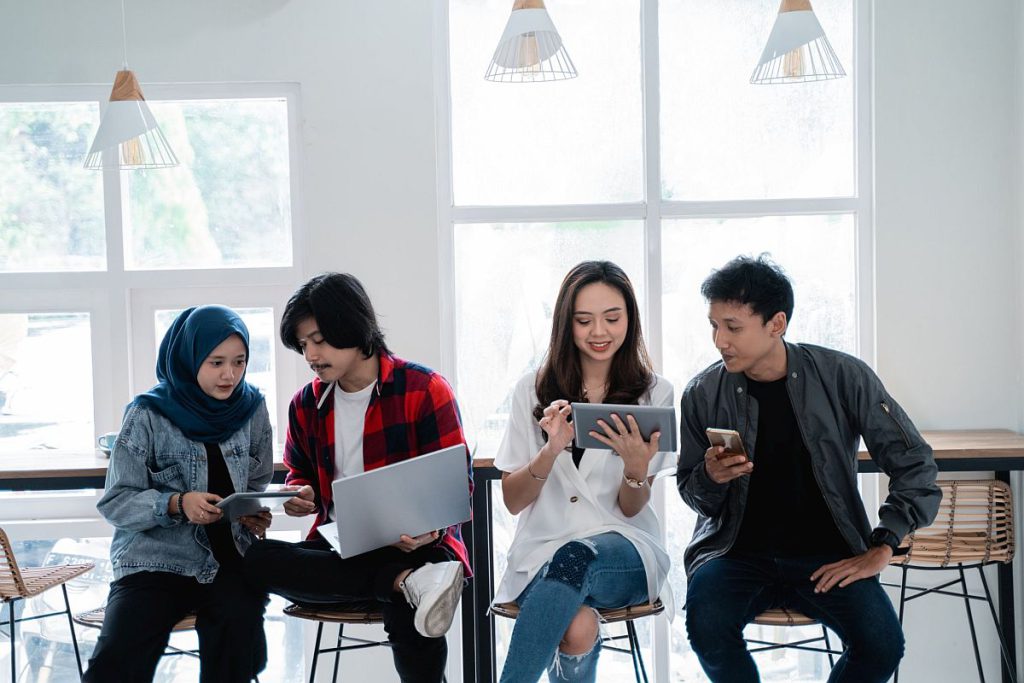 Ken Green
CEO & Founder
UnionTrack
Workers across the U.S. have had enough, and they are making sure their employers know it.
"America is in the midst of a dramatic labor resurgence," writes Faiz Shakir, founder of the advocacy journalism organization More Perfect Union. Driven by the pandemic, backed by the general public and supported by a pro-labor administration, workers are banding together and taking collective action against unfair labor practices and deteriorating working conditions.
Such activism is a revitalization of a movement that has been dormant or declining for years. "It's a moment unlike any for working people in decades," says Larry Rifkin, creator of America Trends podcast. And that moment is increasingly being defined by young professionals rather than older trades workers.
Younger Workers Are Driving Unionization Efforts
Young workers are now the face of the modern labor movement.
"Younger workers are joining unions at a historic rate," writes Brenda Alvarez, senior writer and editor at the National Education Association. Supporting this assertion is data from the Bureau of Labor Statistics that shows that the percentage of workers between ages 25-34 who are union members rose from 8.8 percent in 2019 to 9.4 percent in 2021. That increase is significant because, in the past, young workers have been less likely than older workers to join unions.
An example of this is the organizing efforts at Starbucks. The younger generations of baristas, some in their teens, are spearheading successful union drives at Starbucks locations across the country. Even at their young age, these workers have recognized that the power of the collective is the best way to bring about change in the workplace, and they are taking actions to unionize their workplaces.
"It's frustrating when they call us partners, but then they don't really listen to us or they don't respect us as partners, as equals," says Ella Clark, one of the youngest organizers with Starbucks Workers United (SWU). "Us forming a union is us trying to hold Starbucks accountable to that."
What Is Motivating Them To Unionize?
After decades of declining memberships, unions are seeing a resurgence of support by the younger generations of workers. These are people who were raised during the economic instability of the Great Recession and grew up in the era of heightened awareness of social issues. That has contributed to their determination to improve their circumstances and the world around them.
"For them, economic insecurity is very real, and the economic power that collective bargaining can give them is very tangible," writes the editorial board at York Dispatch.
"They've seen opportunities for their generation disappear and are afraid they are going to be worse off than their parents," says Kate Bronfenbrenner, senior lecturer and director of Labor Education Research at Cornell University. "They look around and see who is doing something, and they see the labor movement."
They also recognize the power of the collective to bring about changes in their workplaces and society as a whole that would help ensure their economic security in the future. "Young workers are recognizing that we need to do something to protect ourselves and to fight for our values," says Joe Thompson, another one of the young organizers with SWU. "The world we are living in is falling apart. And we can change that."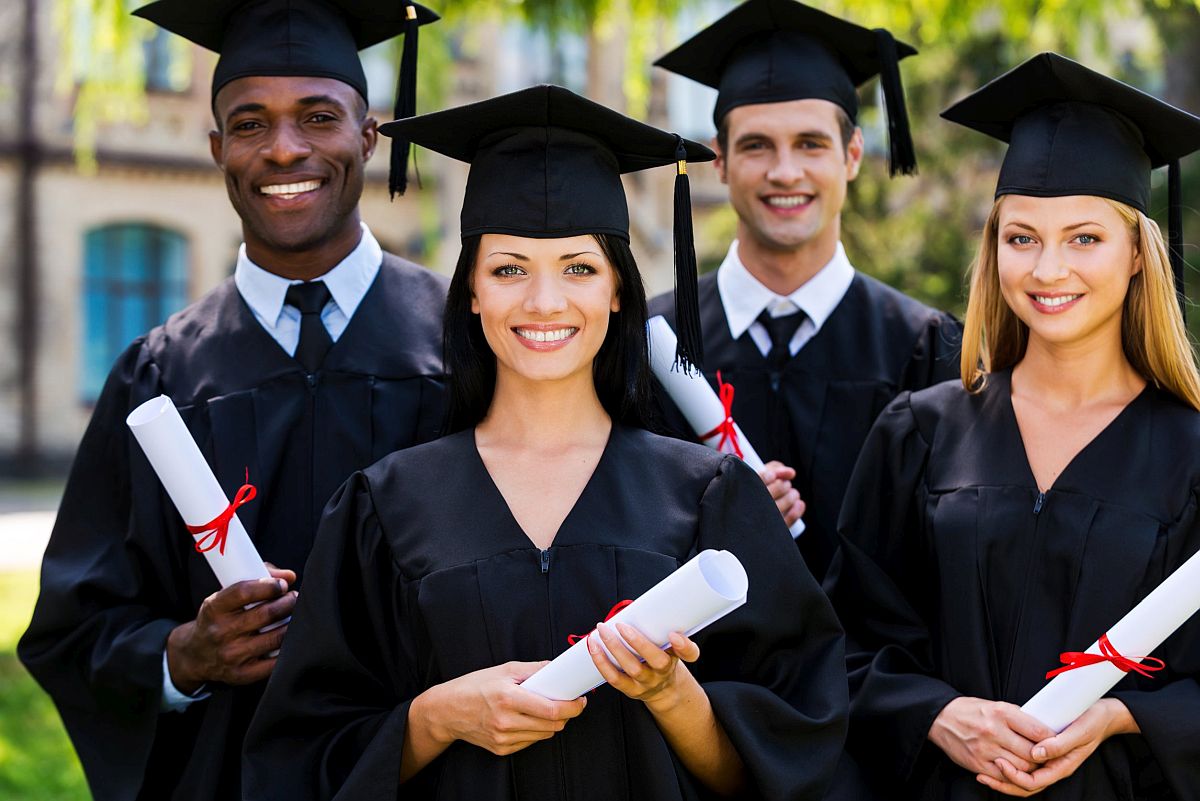 College-Educated, Professional Workers Are Leading the Organizing Charge
Other key traits of the people behind the new labor movement are that they are more educated than older union members and hold more white-collar jobs. Unions have traditionally been associated with trades workers such as carpenters, painters, and autoworkers. That is quickly changing, however, as college-educated, professional workers experience workplace injustices and take action against them.
The New Generation of Pro-Union Workers Have More Education
Blinded by illusions that higher education equates to better jobs with higher pay in the workplace, degreed workers have long been on the fringes of the labor movement. That is changing, however, as they become disillusioned by their economic reality. "Young people with college degrees employed in rapidly growing sectors of the U.S. economy like technology are also turning to unions," explains Sharon Johnson in an article for The Progressive Magazine.
In fact, data from the Economic Policy Institute shows that the overall percentage of union members with a bachelor's degree or higher rose from 42 percent in 2017 to 46.5 percent in 2021. Why this demographic shift?
Noam Scheiber, workplace and labor reporter at The New York Times, attributes this change to a number of different factors:
Working class college graduates earn less than they envisioned when they chose their career paths.
They have suffered multiple rounds of unemployment in today's economy.
They feel trapped in jobs that don't put their education and skills to use.
Such experiences, notes Scheiber, has "united many young college-educated workers around two core beliefs: They have a sense that the economic grand bargain available to their parents — go to college, work hard, enjoy a comfortable lifestyle — has broken down. And they see unionizing as a way to resurrect it."
More White-Collar Workers Are Organizing
Mirroring this rise in membership by college-educated workers is the rise in membership of professional workers. "There is more interest among white collars now than at any time I've seen," says Lane Windham, associate director of the Kalmanovitz Initiative at Georgetown University. "You see it among faculty and graduate employees at universities; you see it among journalists. We also saw all the Google workers walk out. That's not a union, but it's white-collar workers who engage in collective action for worker power."
That's because these workers are experiencing workplace disparities that have long been attributed solely to blue-collar jobs. Workplace safety, fair compensation, better benefits, and a louder voice in the workplace are all issues that are driving white-collar workers at universities, media companies, museums, and retail stores to form unions.
"Like the proletarians of generations past, these workers are turning to unions to protect what little they already have, and demand better treatment," writes Alex Press, assistant editor at Jacobin Magazine.
Young Workers Are Using Digital Communication Tools To Organize
The younger generations of workers are digital natives. Their comfort with and knowledge of technology is helping them in their unionization efforts in two key ways:
Enabling them to connect across boundaries.
Exposing them to unionization success stories.
Digital Technology Brings Younger Workers Together
The workplace doesn't look the same as it did a few decades ago. Then, employees worked eight- or nine-hour days, five days a week at the office. Now, workers — especially those in white-collar jobs — are more dispersed than ever as companies embrace remote work and flexible work schedules.
It's a new workplace reality that better meets the expectations of digital natives who are comfortable with communication technology, but makes it more difficult for these workers to come together as a collective. Digital tools are critical to eliminating the physical and geographical boundaries that keep these workers apart.
"Those younger and more educated workers, who might work as baristas right out of college to pay for schooling, are well connected to social media and the internet," writes Zachary Halaschak, economics reporter at the Washington Examiner. This connectivity is making it possible for these workers to engage with each other.
News Spreads Quickly on Digital Communication Platforms
Fueling the labor resurgence is the growing belief among these workers that their efforts can actually succeed. Younger professionals are winning union elections in workplaces that have never been unionized (like REI, Starbucks, and Apple), motivating others to push ahead with their efforts.
"Organizing is contagious," says Bronfenbrenner. Digital tools like social media and text messaging make it easy for workers to share their stories which then spread like wildfire across those platforms, inspiring others to try.
And it doesn't even matter so much if the efforts of others are successful, notes Jess Kutch, cofounder of Coworker.org. It's enough that the workers tried.
That's one of the rallying cries of the new labor movement. As this moment in the labor movement expands, organizers can use a tool like UnionTrack ENGAGE to centralize communication efforts, keep workers motivated to organize, and ensure everyone is engaged in the process.
Images by: ferli/©123RF.com, gstockstudio/©123RF.com