Reopening College During a Pandemic: A Labor Perspective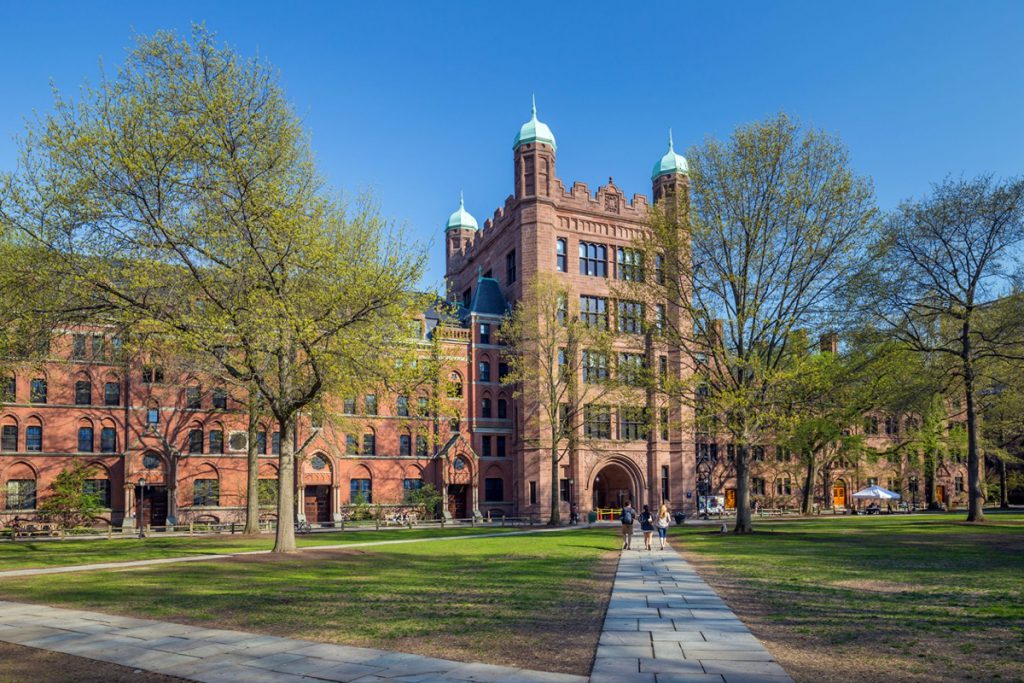 Ken Green
CEO/Founder
UnionTrack
The COVID-19 pandemic has been a major disruptor for college campuses across the U.S. The health crisis has been particularly devastating to universities because everything about college is built around socializing. That puts college campuses among the most likely places to become COVID-19 hot spots.
"Any place where you have people living in congregate settings, using dining halls, eating in groups of large numbers of people, with lots of social activities, you're going to have potential for outbreaks of infectious diseases," explains Dr. Donald Milton of the University of Maryland at College Park.
That vulnerability has forced university leaders to make tough decisions about how to provide students the education and experience they are paying for while still keeping everyone safe.
Making those plans without consistent, coordinated guidance has created what Irwin Redlener, director of the Pandemic Resource and Response Initiative at Columbia University, describes as "national chaos" because every school is doing it differently.
However, there are some general areas of concern that leadership at each school has had to address.
College Life Has Been Reimagined in Response to COVID-19
Going to class. Living in dorms. Attending sporting and social events. Eating in the cafeteria. Making new friends. These are all aspects of college life that, under normal circumstances, comprise the college experience.
This semester, however, is anything but normal, and the majority of students are not living the traditional college life.
Universities have had to make major changes to key aspects of the college experience in order to operate safely in the fall 2020 semester.
New Instruction Models Adopted for the Fall 2020 Semester
One of the biggest debates has been whether students should physically return to campus. Only about 30 percent of colleges are conducting classes fully or primarily in-person, according to data from Davidson College's College Crisis Initiative, which means students at about 70 percent of colleges have had to adapt to either fully online or hybrid learning.
That has been one of the most sudden and impactful changes in university life. While virtual learning has been slowly gaining traction at the university level for a few years now, the COVID-19 pandemic has accelerated its adoption. Because of the health crisis, writes Paul LeBlanc, president of Southern New Hampshire University, colleges have been "thrust into an unplanned, unwanted, and fraught experiment in online learning."
It's a big change that has had university leaders wading through the muddy waters of inexperience to prepare for such a large-scale adjustment.
"Colleges have spent significant time and money in recent months trying to bolster their ability to offer (more) effective virtual learning, recognizing that even if they brought some or many students back to campus, some learners (and some instructors) would need to participate remotely," says Doug Lederman, editor of Inside Higher Ed.
The integration of virtual learning has been one of the most difficult tasks for universities that wanted to bring students back in the fall.
Changes Made in Fall Sports and Campus Events
Social distancing requirements, and a lack of personal accountability on the part of students, have made it nearly impossible for schools to host fall sporting events and other traditional social activities, such as campus tours and student mixers.
Allowing these types of events to take place is a risk most universities have been unwilling to take. Those that did not initially put restrictions on gatherings have had to do so after students refused to maintain social distance.
Dr. Paul Offit, director of the Vaccine Education Center at Children's Hospital of Philadelphia, says it's human nature for students to want to gather, and universities that didn't set guidelines for gatherings were asking for trouble.
Students are "going to want to party, they're going to want to drink, they're going to want to hang out either in on-campus or off-campus dorms or in private residences," he explains. "They're at an age where they consider themselves to be invulnerable."
Creative Solutions Have Been Sought for On-campus Living
Living on campus is one of the most integral parts of the college experience.
"Whether or not students are actually learning in the classroom, it's incredibly important for them to have an on-campus experience," says Edward J. Maloney, executive director of The Center for New Designs in Learning and Scholarship.
But it's also one of the most vulnerable aspects of college life when it comes to communicable diseases. So to provide some sort of on-campus living experience, colleges have had to get creative about where they house students, if they brought them back at all. Some have resorted to using uninhabited offices, local hotel rooms or off-campus apartments.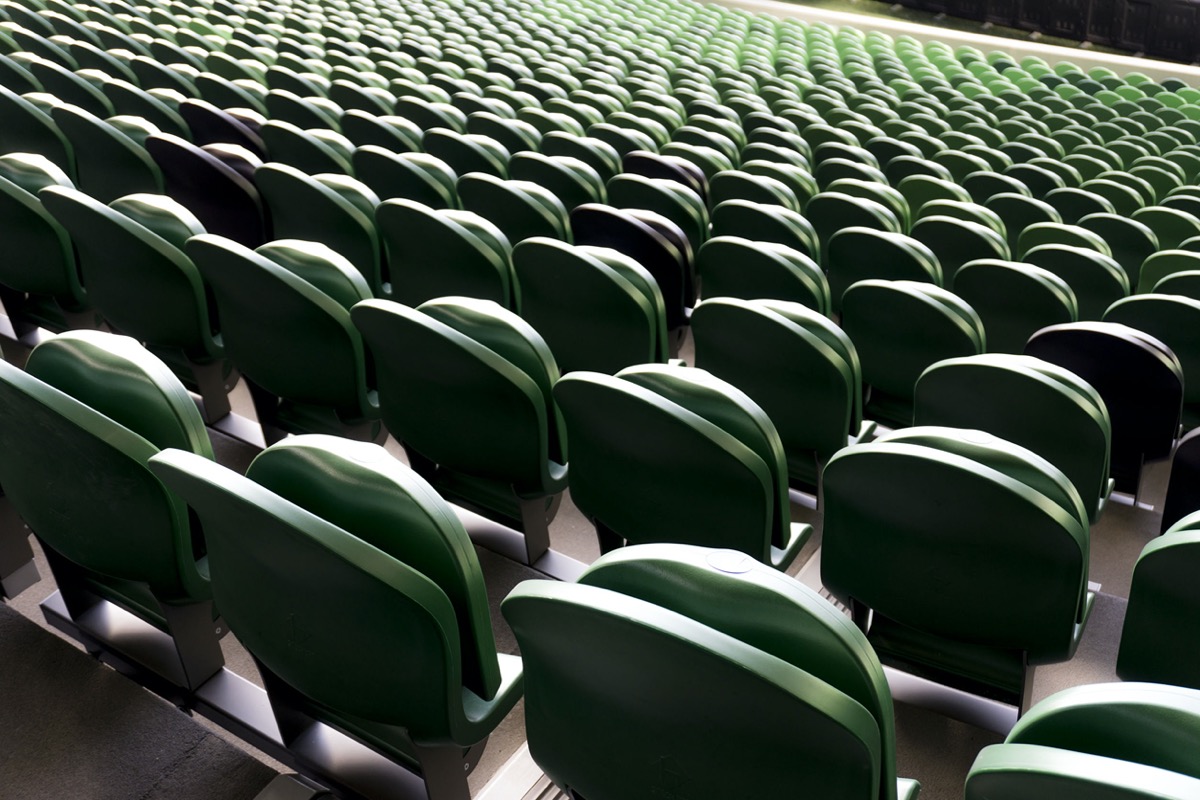 Higher Ed's Financial Struggles Are Exacerbated by COVID-19
All of these accommodations and changes are wreaking havoc on colleges' financial stability.
Many institutions of higher learning were already struggling before the pandemic. The impact of the coronavirus crisis may push some schools to cut budgets and possibly close their doors permanently, Sarah Butrymowicz and Pete D'Amato at The Hechinger Report say.
Here are where most colleges are feeling the financial squeeze.
Enrollment Numbers Are Down
In an April 2020 survey of university presidents conducted by Jonathan Turk, Maria Claudia Soler and Darsella Vigil at the American Council on Education, almost 90 percent of respondents said enrollment was their top concern during the COVID-19 pandemic.
It's a fear that has manifested for many universities that were already struggling to meet enrollment and revenue projections pre-COVID, says Jim Purcell, executive director at the Alabama Commission on Higher Education.
Data from the National Student Clearinghouse Research Center comparing 2020 summer school enrollments with 2019 shows that:
Enrollment at community colleges is down nearly 6 percent.
For-profit institutions experienced a 7-percent decline.
Public and private nonprofit rural four-year colleges had an 8-percent and 5-percent growth, respectively.
A number of different factors are preventing colleges from meeting enrollment goals. Many students simply can't afford to go to college after they or their families have taken financial hits due to job losses. According to one survey conducted by OneClass, 56 percent of students indicated they could no longer afford tuition.
International student enrollment, which is a big revenue driver because international students pay a premium for admission, is also down significantly because of travel restrictions and safety concerns, notes Sophie Quinton, fiscal and economic policy writer for Stateline.
While the hard data isn't available yet for just how bad the enrollment drop is for the fall semester, Brad Farnsworth, vice president of global engagement at the American Council on Education, estimates it at 25 to 30 percent.
Expenditures Are Up
Increasing expenses are compounding the financial strain.
Public colleges and universities have had to invest large amounts of money throughout the pandemic. Starting in the spring, these schools spent millions on the move to virtual learning and the issuance of refunds for students who were forced to look off-campus for things such as parking and campus dining, reports Victoria Yuen, policy analyst for postsecondary education at the Center for American Progress.
But perhaps the biggest increase in spending has been on cleaning to improve the safety of campuses. These institutions are spending millions to purchase supplies, equipment, tests and cleaning services to protect the health and safety of even a relatively small portion of students returning to campus.
In fact, The American Council on Education has estimated that higher education institutions would need to spend $120 billion to safely reopen in the fall.
Endowments Have Gone Down
Because the majority of endowment funds for colleges are invested in equities, the stock market instability triggered by the coronavirus is having a major impact on university endowments.
According to a survey by the TIAA and the National Association of College and University Business Officers (NACUBO), returns from college endowments were down 13.4 percent on average in the first quarter of 2020.
Endowments are used for a number of different purposes, such as student financial aid, campus infrastructure improvements and professor salaries. But with those funds losing money and universities facing budget shortfalls, the long-term financial stability of many colleges appears shaky.
"Most schools are running with very little cushion, especially regional privates," says Kaitlyn Maloney, senior director of research at the education consultancy EAB.
The unfortunate truth is many colleges may not survive the pandemic. "With too many colleges competing for a shrinking pool of students and the consequences of the coronavirus bearing down, higher education may face tumultuous years ahead," warns Gregory Price, professor of economics at the University of New Orleans.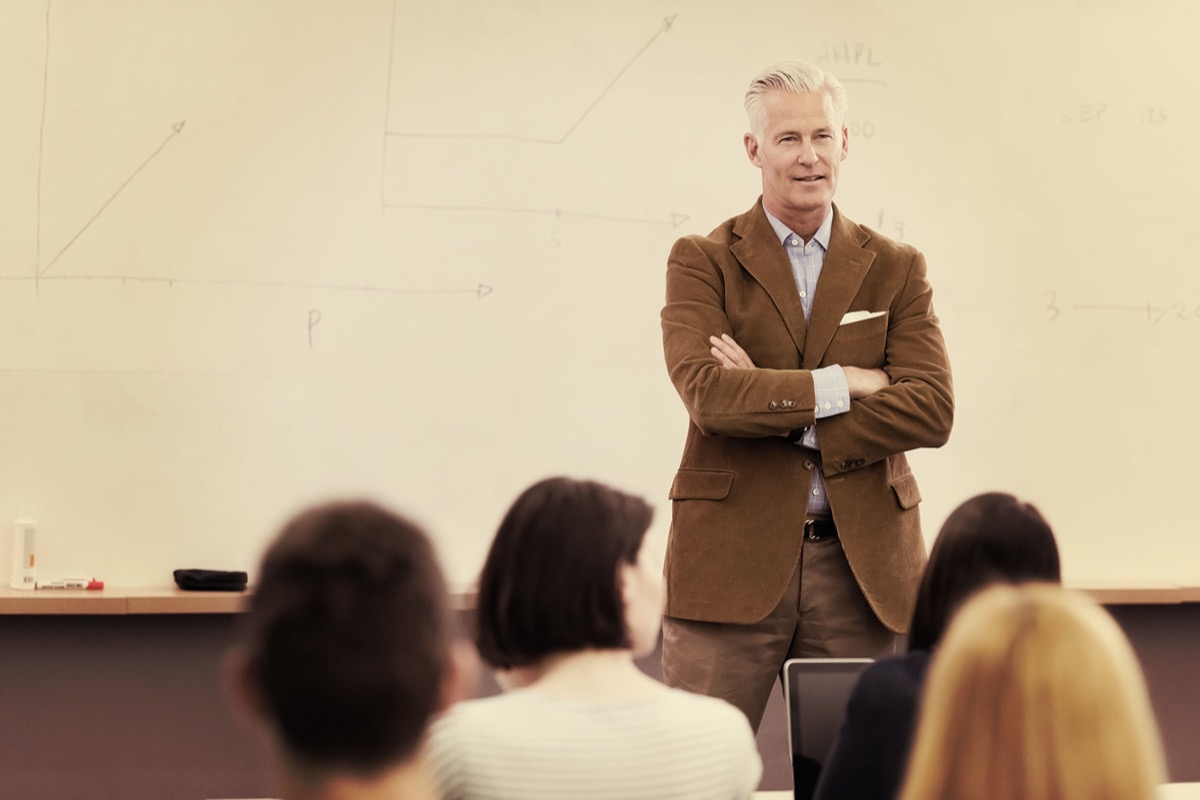 Unions Are Stepping in to Help College Employees Whose Jobs Are at Risk
It's a scary and uncertain time to be an employee at a university.
According to The Chronicle of Higher Education, as of early July 2020 about 51,000 employees at 224 colleges in the U.S. were affected by COVID-19-related salary freezes, pay cuts, furloughs and layoffs.
As the fall semester gets started, more universities are looking at these cost-cutting options to free up money as revenue continues to dwindle, Emma Whitford at Inside Higher Ed writes.
Faculty and staff suffering these cuts are turning to their unions to help them keep their jobs. For example, the City University of New York (CUNY) system laid off about 2,800 adjunct faculty. In response, the Professional Staff Congress (PSC) filed a lawsuit demanding CUNY rehire everyone with back pay and benefits, as well as refrain from future layoffs.
"We are refusing to normalize layoffs," said Barbara Bowen, president of the PSC and professor of English at Queens College and the Graduate Center of CUNY.
They are not alone in this effort. Campus workers across the country are organizing to reject budget cuts and layoffs to protect themselves and students as well.
"Hundreds of teachers will lose jobs they rely on to pay their rent, students will be shortchanged, and the remaining faculty will need to fill the gap," says Amy Higer, Rutgers University AAUP-AFT chapter president. "Firing means larger class sizes at a time when both social distancing and online courses require smaller class sizes. We need more instructors right now — not fewer."
At a broader level, the American Association of University Professors (AAUP) is investigating academic governance at major universities and the actions they took as a result of COVID-19.
"Since March, the AAUP has received numerous complaints from faculty members detailing unilateral actions taken by their governing boards and administrations to dictate how courses are taught, to suspend key institutional regulations, to reduce and close departments and majors, to compel faculty members to teach in person, and to lay off long-serving faculty members," says Gregory Scholtz, director of the AAUP's Department of Academic Freedom, Tenure, and Governance.
The union is investigating these actions and their potential impacts on academic freedom for professors, among other issues.
As unions do what they can to protect higher-learning workers, a tool such as UnionTrack ENGAGE can better facilitate constant communication with members to ensure leaders and advocates are addressing the most pressing issues for campus employees.
Images by: Wasin Pummarin/©123rf.com, Chermen Otaraev/©123rf.com, dotshock/©123rf.com