Contractor or Employee? What California's Prop 22 Could Mean for American Workers
Ken Green
CEO & Founder
UnionTrack
Since their inception, companies like Uber and Lyft have classified their U.S.-based workers as independent contractors, thereby denying them access to basic labor protections.
The workers argue they should be classified as employees who are granted those basic rights. Driven by this conviction, workers have brought numerous lawsuits against gig companies in states across the U.S. over the past few years, with mixed results.
Those charged with making policy decisions on the matter contend the struggle is due to the unique nature of work in the gig economy, which has made it difficult to form a consensus on the issue.
This is a battle that has the potential to reshape the American labor movement. That's why it's worth watching state-level developments.
In California, during the November 2020 election, voters ultimately denied gig drivers in the state the right to be classified as employees when they voted against Proposition 22.
Here's what you need to know about California's Prop 22, and what that ballot initiative could mean for workers across the country.
The Gig Worker Classification Battle in California
Drivers and other gig workers, with the support of numerous public officials, have been steadily taking small steps to win the right to be classified as employees in California.
Progress was made in 2018 with a victory in the Dynamex Operations West, Inc. v. Superior Court of Los Angeles case. That ruling set a new, more rigid ABC-test standard for classifying workers in California as independent contractors and placed the burden of that classification on employers, who had to assess whether a worker:
Is free from the direction and control of the hiring company.
Performs work outside of the company's normal scope of operations.
Is engaged in an independent trade of a nature similar to that of the hiring company.
In other words, if the company has control over how workers perform tasks or if tasks are a routine part of the company's core business, the company has to classify the worker as an employee, explains Chris Mills Rodrigo, staff writer for The Hill.
The ABC standard set in the Dynamex decision went into effect as California Assembly Bill 5, or AB 5, on January 1, 2020. Uber and Lyft have pushed back, Rodrigo notes, by claiming their core business is technology, not rides. That resistance prompted numerous lawsuits.
California Attorney General Sues Uber and Lyft
In May, California Attorney General Xavier Becerra and various city attorneys sued the rideshare companies over the misclassification of employees as independent contractors.
"Californians who drive for Uber and Lyft lack basic worker protections," Attorney General Becerra said at the time. "Sometimes it takes a pandemic to shake us into realizing what that really means and who suffers the consequences."
The lawsuit alleged drivers have been denied benefits and protections — minimum wage, overtime pay, paid sick leave, access to unemployment and disability insurance — through their classifications as independent contractors.
In the suit, the plaintiffs sought a preliminary injunction to force the companies to abide by AB 5 rules on classification, as well as restitution and civil penalties against the companies, CNBC's Lauren Feiner reported in May.
It was a key moment for workers who, until then, were struggling to have their voices heard.
Randy Cammack, president of Teamsters Joint Council 42, also applauded the efforts of the plaintiffs to stand up for workers: "We're extremely pleased that this lawsuit was filed by Attorney General Becerra and city attorneys against Uber and Lyft to protect workers who are illegally subjected to and harmed by misclassification."
California's Labor Commissioner Files More Lawsuits Against the Companies
A few months later, in August, California's labor commissioner filed class-action lawsuits against Uber and Lyft, alleging wage theft by the companies when classifying drivers as contractors.
These lawsuits were similar to that of Attorney General Becerra, except they went one step further by seeking the recovery of unpaid wages and other monies in addition to the penalties for violations of state labor laws, CNN's Sara Ashley O'Brien reported. The suits also sought to force the companies to start classifying their drivers as employees based on the standard set in AB 5.
Rideshare Drivers United and the Transport Workers Union came out in support of the additional legal actions against Uber and Lyft.
"This lawsuit is happening because thousands of drivers in California have stuck together to fight for something better for our profession as app-based drivers," said Nicole Moore, an organizer for Rideshare Drivers United. "The reason the Commissioner is taking action is because the level of wage theft that Uber and Lyft have committed for years is an assault on the people of California. It has to stop."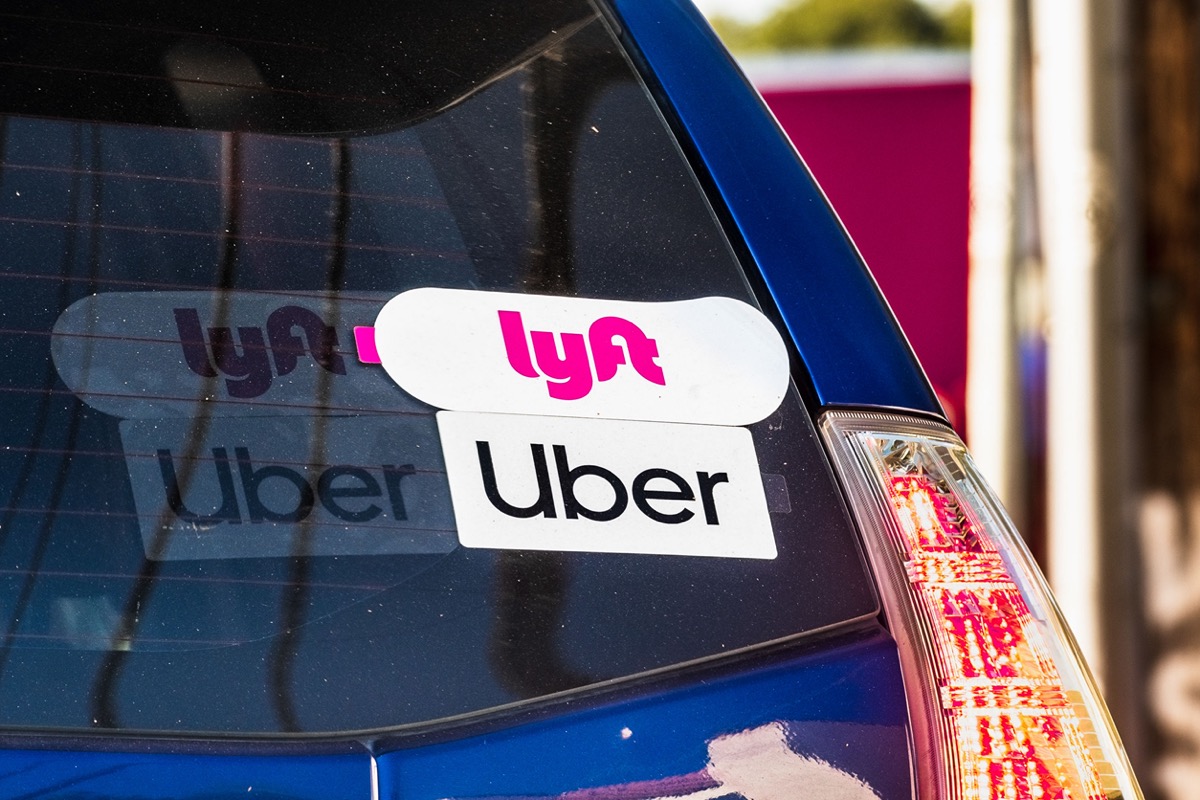 Workers Win in the Courtroom
Workers achieved momentous victories in California courtrooms as judges sided with them.
California Superior Court Judge Ethan Schulman issued a preliminary injunction in August ordering Uber and Lyft to abide by AB 5 and reclassify drivers from independent contractors to employees who are eligible for benefits. That ruling came with a 10-day stay during which the companies could file an appeal, which they did. But that didn't stop drivers and their advocates from celebrating what was definitely a victory.
"This is a huge victory for workers and confirms what we already knew: Uber and Lyft have been breaking the law by misclassifying drivers in order to deny them fair wages and healthcare," Transport Workers Union President John Samuelsen said in a statement. "Drivers everywhere are standing up to fight for their rights and the courts have taken their side in case after case."
A California state appellate court unanimously upheld Judge Shulman's ruling. The decision reaffirmed the lower court's ruling that the companies would have to reclassify their drivers as employees.
"This is a victory for the people of California and for every driver who has been denied fair wages, paid sick days and other benefits by these companies," said San Francisco City Attorney Dennis Herrera in a statement.
The companies were given at least 60 days to appeal to the California Supreme Court. Looming before that deadline, however, was the November 4 election and Proposition 22.
Workers Lose at the Polls
In the runup to the November election, Uber, Lyft and other gig economy companies spent a record $200 million-plus on ads, emails and in-app notifications urging people to vote in favor of Prop 22, Los Angeles Times reporters Suhauna Hussain, Johana Bhuiyan and Ryan Menezes write.
Prop 22 explicitly asked Californians whether they would prefer to identify "drivers for app‑based transportation (rideshare) and delivery companies as 'independent contractors,' not 'employees.'"
This ballot initiative was the companies' best chance at sidestepping the court rulings and continuing to operate as they had been, classifying drivers as independent contractors.
The move worked. Fifty-eight percent of voters said yes to Prop 22, effectively exempting app-based employers from the constraints of AB 5.
"This evisceration of wage and labor protections in the gig economy is a grave threat to workers' rights to earn a decent living, and safe and healthy working conditions," Human Rights Watch and Amnesty International asserted in a joint statement on the passage of Prop 22.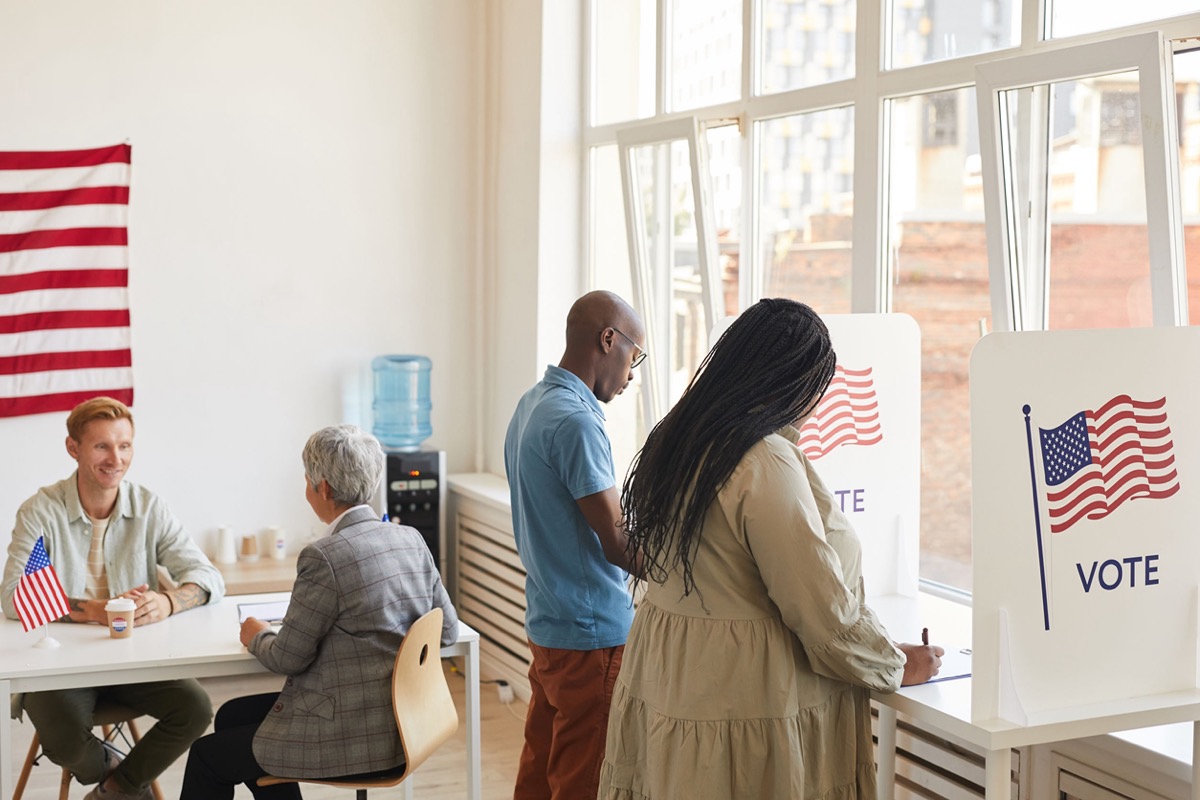 How Prop 22 Motivates Labor Efforts in Other States
The victory of the tech companies in California is a red flag for gig workers across the country who deserve access to basic workers' rights.
"The passage of Prop 22 — and similar measures across the country — could signal a tidal shift for millions of gig workers, some of whom have fought for better pay, benefits and the right to unionize," Washington Post reporters Faiz Siddiqui and Nitasha Tiku write.
"All of us need to pay attention," Susan Hurley, executive director of non-profit coalition Chicago Jobs With Justice, told Siddiqui and Tiku. "We see companies not wanting to go back to hiring full-time people. They want to have independent contractors, and that is true across the economy."
To prevent the California vote from becoming a tidal wave across the country, labor unions like the Boston Independent Drivers Guild (BIDG) are stepping up their efforts to organize themselves around the issue of driver classification.
"We need to engage many more drivers, raise more resources, hire professional organizers, build broad coalitions, and generally strengthen our 'subjective factor,' or our independent organization strength," writes the BIDG.
In doing so, the guild says, labor organizations can try to harness public support in favor of drivers and other gig economy workers when similar measures appear on ballots in other states, which it undoubtedly will.
"This was California's fight," says Carlos Ramos, a driver and organizer with Gig Workers Rising. "Now this is America's fight."
As unions ramp up their advocacy efforts in the fight to get drivers and gig workers classified as employees, a tool like UnionTrack ENGAGE can help leaders communicate with their members and keep them engaged.
Images by: Piotr Adamowicz/©123RF.com, unitysphere/©123RF.com, seventyfour74/©123RF.com