15 Black Union Leaders Making Their Marks on the Labor Movement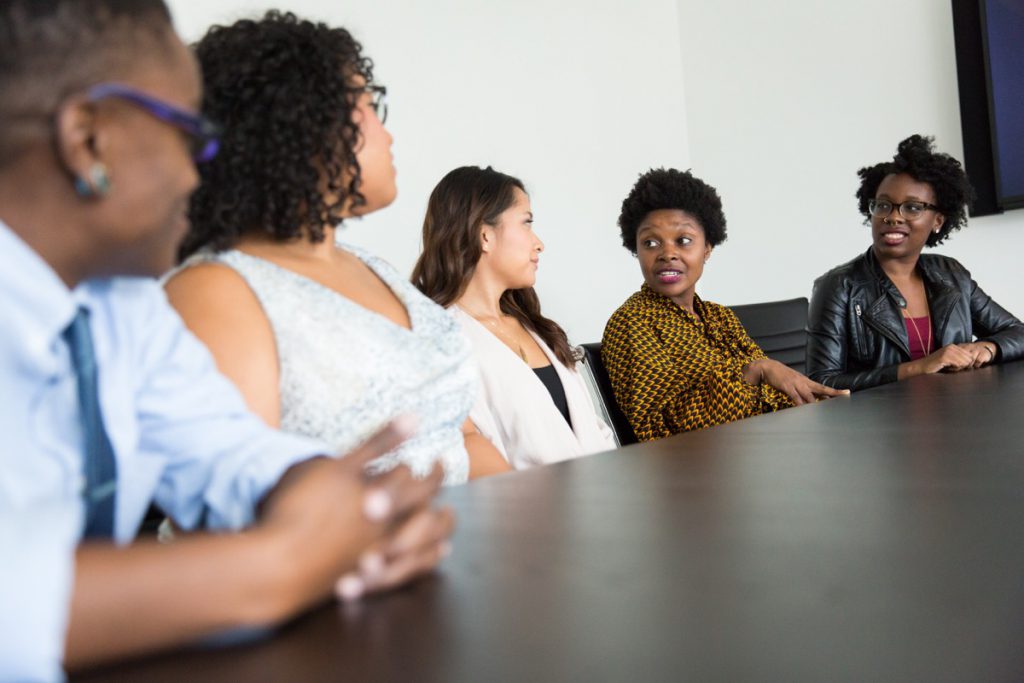 Ken Green
CEO/Founder
UnionTrack
Today's Black union leaders are making their mark.
Following in the footsteps of pioneering Black labor leaders such as Isaac Myers, president of the Colored Caulkers' Trade Union Society in 1868, and Addie Wyatt, international vice president of the Amalgamated Meat Cutters Union in 1954, these leaders are working to leave their legacies on the labor movement.
Here are 15 names all labor activists and union leaders should know.
William Adams
After serving five terms as international secretary-treasurer of the International Longshore and Warehouse Union (ILWU), William Adams was elected international president in 2018.
Committed to the union's tradition of international solidarity, Adams has traveled to Australia, Spain, Cuba, Vietnam, and China to meet with labor representatives. In 2004, he led a march through Johannesburg, South Africa, to commemorate the 10th anniversary of the end of Apartheid.
Early in his union career, Adams became a member of ILWU Local 23's executive board and was elected delegate to the ILWU Longshore Division Caucus. From there, he served on the international executive board and as a trustee of the International.
In service to his community, Adams has produced multiple "Celebrations of Black History and Labor" programs that featured prominent cultural and political icons. For his work in the community, he received the City of Tacoma's Destiny Award and the Paul Robeson Peace and Justice Award from Mothers for Police Accountability in Seattle.
Greg Floyd
Greg Floyd joined Teamsters Union Local 237 more than 30 years ago and rose through the ranks. His outstanding tenure as a leader began when he became the youngest police captain in NYC Health and Hospitals Corporation's history at age 27.
Following a path that has included positions such as deputy director for peace officer titles, secretary-treasurer and president of Local 237, Floyd is now international vice president-at large for the Teamsters. He also serves as a vice president of the New York State AFL-CIO and the New York City Central Labor Council.
Beyond these roles in the union, he also serves as a trustee on the Board of the New York City Employee Retirement System and as chair and founding board member of New York Association of Public Employees Retirement Systems. For his efforts on behalf of pensioners, Institutional Investor named Floyd among the "40 most influential people in the battle to decide the future of U.S. pensions."
Tefere Gebre
Tefere Gebre, executive vice president of the AFL-CIO, is an exceptional leader with an exceptional story, becoming the first immigrant, political refugee, Black man and local labor council leader to serve as a national officer of the AFL-CIO.
His union career started when he joined the Teamsters Local 396 while working for UPS in college. From there, he dedicated his time and energy working full-time in the labor movement, holding leadership positions that include:
Director of Governmental Relations for Laborers' International Union of North America (LiUNA) Local 270.
Southern California political director of the California Labor Federation.
Political director and executive director of the Orange County Labor Federation.
He was elected to his current role in the AFL-CIO in 2013 and was recently appointed by President Trumka to the AFL-CIO Task Force on Racial Justice.
Gerry Hudson
Gerry Hudson, secretary-treasurer of the Service Employees International Union (SEIU), represents the rights of working families and their communities through the union's political program. His activism led to his serving in several high-profile positions, including:
On the U.S. labor delegation to the United Nations' climate change meeting in 2007.
As a member on the advisory board of the Apollo Alliance.
As a member of the board for Redefining Progress.
His long history with the SEIU began in 1978, when he joined Local 144. He was elected executive vice president of SEIU 1199 in 1989, and led the merger of Local 144 into SEIU 1199. In 2004, he stepped into his role as executive vice president of the SEIU, where he served until his election to secretary-treasurer.
Fedrick Ingram
As of September 1, 2020, Fedrick C. Ingram is the secretary-treasurer of the American Federation of Teachers (AFT) and vice president of the AFT's executive council. Prior to this election, he served in a number of different union leadership positions in his home state of Florida:
In May 2013, he was elected president of the United Teachers of Dade.
In 2015, he was elected vice president of the Florida Education Association (FEA).
In 2018, he was elected president of the FEA.
His passionate advocacy and his ability to organize community support for improving public education systems earned him the distinction of being named among the top 50 most powerful black business leaders in South Florida in 2013 by the Miami Herald's Legacy magazine. He also received the JM Family African-American Achievers Award.
Public schools around the country are fortunate to have such a fierce advocate and dedicated leader in their corner.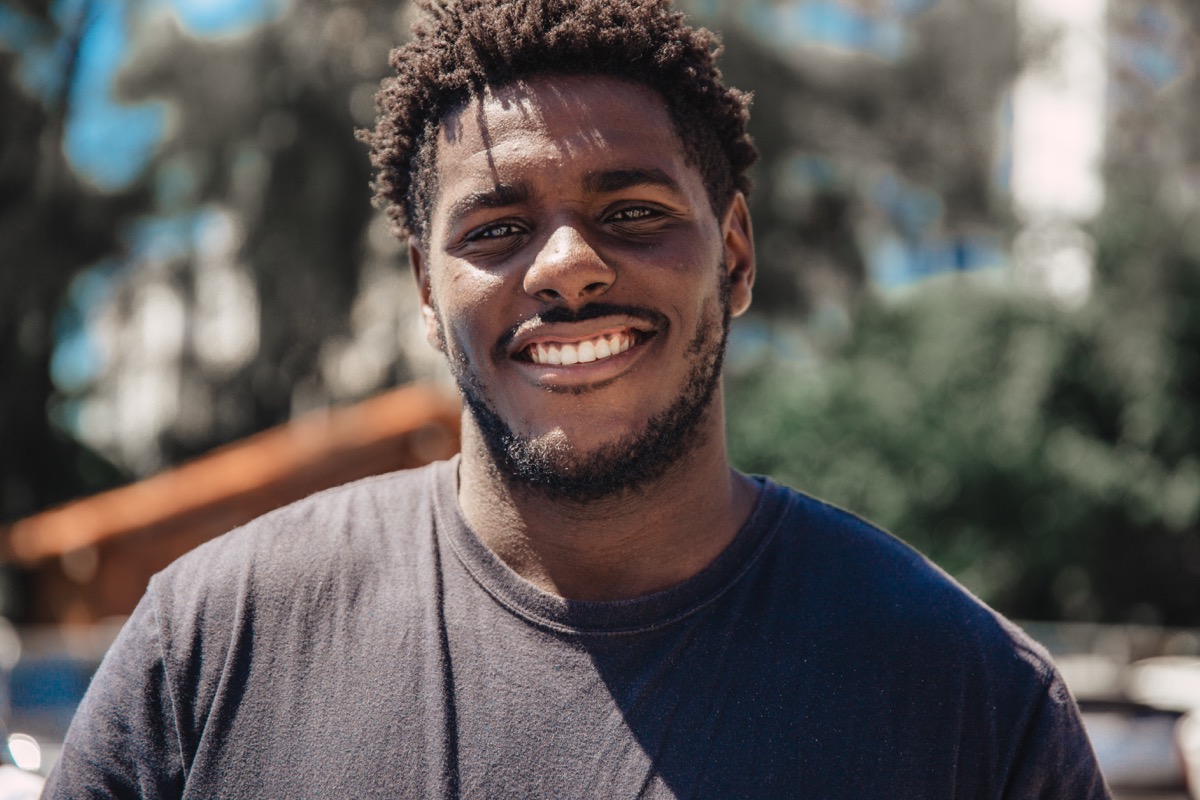 Lorretta Johnson
Lorretta Johnson knows what it means to be a leader. She negotiated the first contract for the Baltimore Teachers Union in 1970 after forming the organization to improve the working conditions for paraprofessionals in the school systems.
Since then, she has held a variety of leadership positions, including:
Vice president of the American Federation of Teachers (AFT).
President of the Baltimore Teachers Union's paraprofessional chapter.
President of AFT-Maryland.
In 2011, she was elected secretary-treasurer of AFT, AFL-CIO and continues to serve in that role. At that time, she was also elected treasurer of the AFT Educational Foundation and chair of the AFT Benefit Trust.
Everett Kelley
American Federation of Government Employees (AFGE) National President Everett Kelley has a proven ability to grow union membership and lead the AFGE through those times of expansion.
For nine years, he served as president of AFGE Local 1945 and more than doubled its membership during his tenure. He then served as national vice president of District 5, where he expanded membership from 38,000 to more than 51,000.
Kelley's leadership roles extend beyond the union and into his local community in Alabama. He serves on the board of Habitat for Humanity Alabama, the Economic Development Council of Calhoun County Alabama, the East Alabama Planning Commission and the Association of United States Army.
He was also the senior pastor of St. Mary Missionary Baptist Church in Lincoln, Alabama, for more than 31 years before retiring.
Kenneth Kirk
Kenneth R. Kirk joined Amalgamated Transit Union (ATU) Local 1338 in Dallas in 1985 while working to support himself in college. In 1990, after taking a stand against discriminatory labor practices in his company, he was appointed as a shop steward, which began his leadership journey with the union.
In 1991, he was elected president of the local and went on to be elected president/business agent in 1994. During his 10-tenure as president, he grew the union from 368 members to 1,500 members. During that time, he also served as vice president and then president of the Dallas AFL-CIO and the ATU Texas Legislative Conference Board.
In 2004, he was elected as international vice president and has been re-elected five times since.
The confidence of his union to keep voting him into office is a testament to the type of leader he is and the success he has brought to the ATU.
Alphonso Mayfield
Alphonso Mayfield is president of SEIU Florida Public Services Union. He is also an executive board member of SEIU International and treasurer for SEIU Florida State Council.
Known for his grassroots activism, Mayfield has a history of organizing workers across the country. He has helped lead various union campaigns, including:
As campaign director for Senior Voting Action for Columbus, Ohio.
As lead organizer for Home Care Flight Team and Maryland Long-term Care in Baltimore.
As executive director at Missourians For Quality Home Care.
If his past work is any indication of his future work, Mayfield will be a strong asset for not only the SEIU but the greater labor movement for a long time to come.
Elizabeth 'Liz' Powell
Elizabeth "Liz" Powell is a trailblazer in the American Postal Workers Union (APWU).
After getting elected to her first leadership position in 1979 as president of the Hempstead Local, she became the first woman on the union's national executive board when she was elected Northeast Regional Coordinator in 1989.
In 2009, she became the first female executive officer in the history of the union when she was elected secretary-treasurer of the national.
Her service to the union and to local communities earned her the United Food and Commercial Workers (UFCW) Minority Coalition's Addie Wyatt Award in 2019. She also received the 2020 Shirley Chisholm Breakthrough Leader Award in recognition of her contributions to social justice and economic equality.
Powell is a role model for women everywhere who seek to lead and make a difference.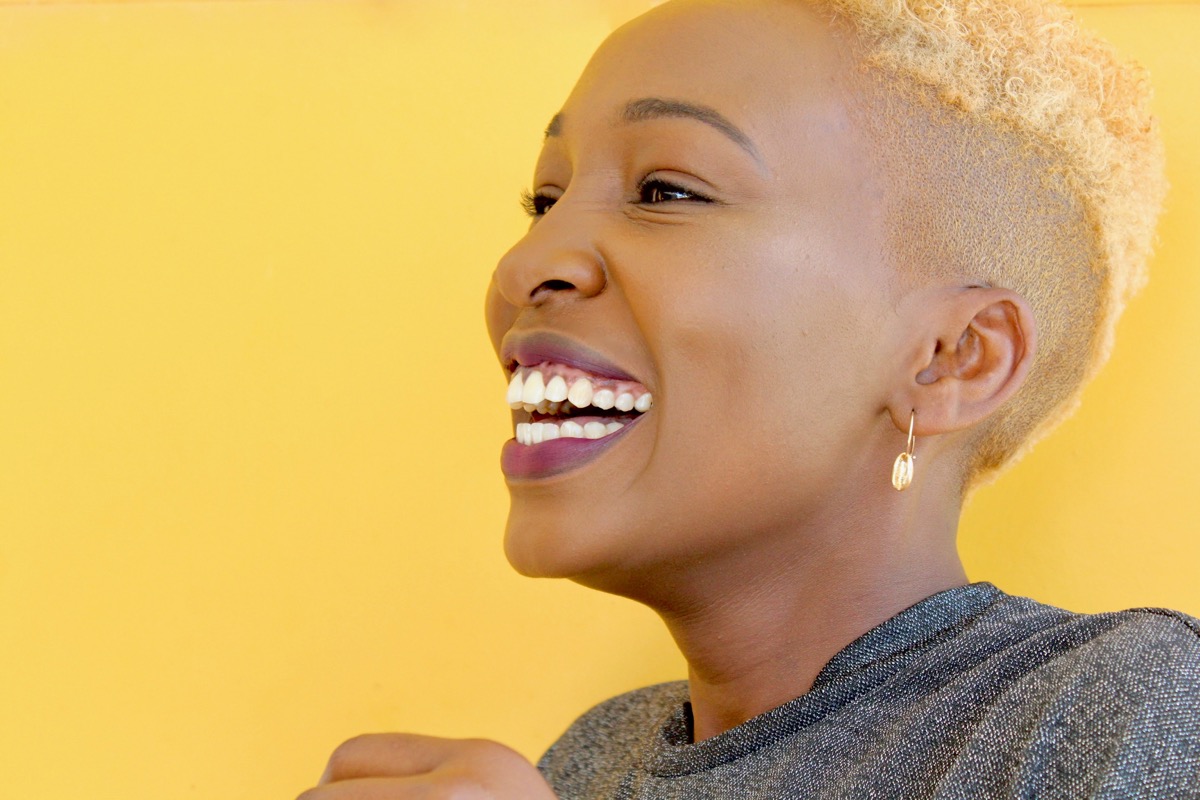 Rebecca S. 'Becky' Pringle
President of the National Education Association (NEA), Becky Pringle has a long list of leadership and advocacy roles within the organization.
Her path began when she was elected as a local president. From there, Pringle served on the NEA Board of Directors, the Pennsylvania State Education Association and the NEA's Executive Committee. She was also elected as both the secretary-treasurer and vice president of the organization.
Some of her greatest successes in her various roles have included helping to create the union's school-to-prison pipeline policy statement and leading the production of the NEA's Policy Statement on Teacher Evaluation and Accountability.
Her accomplishments have earned her a number of accolades, including Woman of Power Award from the National Action Network and Community Woman of the Year by the American Association of University Women.
Fred Redmond
Fred Redmond joined the United Steelworkers Union (USW) Local 3911 in 1973 and hit the ground running on his way to becoming one of the organization's strongest leaders.
His first leadership role was as a shop steward. He went on to serve three terms as president of the local before being appointed to the International staff in 1996. Redmond was elected international vice president (human affairs) in 2006 and currently serves in that role.
He's also active in the greater labor community, serving on the board of directors for Working America and the TransAfrica Forum. He is a representative for the Coalition of Black Trade Unionists (CBTU) and a member of the AFL-CIO Executive Council. AFL-CIO President Richard Trumka also named Redmond chair of the AFL-CIO Task Force on Racial Justice.
Redmond's decades-long commitment to the USW and the labor movement demonstrates his dedication to not only his fellow members, but all working people.
Kenneth Rigmaiden
Kenneth Rigmaiden is the general president of the International Union of Painters and Allied Trades (IUPAT), a position to which he was unanimously elected in 2013 after serving as general vice president for 11 years. He first joined the union in 1977 and has served in many different roles at the local and international levels.
In addition to serving as general president, he currently co-chairs the Finishing Trades Institute, the Painters and Allied Trades Labor Management Cooperation Initiative, and the IUPAT Industry Pension Fund.
Rigmaiden also serves as a trustee on the AFL-CIO Housing Investment Trust and is a member of the AFL-CIO Task Force on Racial Justice.
His leadership is one of the key reasons the IUPAT has grown into the strong force that it is today.
Robert Roach, Jr.
Robert Roach, Jr. started his union career as a member of the International Association of Machinists and Aerospace Workers (IAM) Local Lodge 1056 in New York in 1975. His first leadership role was as shop steward in 1976.
Along the way, he served as general chairman of District 142 and general vice president of the IAM Transportation Department.
Since he retired in 2015, Roach has been working on behalf of a different group of people — retirees. He is president of the Alliance for Retired Americans, where he fights for the labor protections retired workers need after they leave the workforce.
He has long been a voice of the working people, and his continued service to the labor movement is a testament to his strength as a leader.
Nia Winston
Nia Winston is an active leader in both the international hospitality workers' union UNITE HERE and the city of Detroit.
She is currently serving as general vice president of UNITE HERE and president of Local 24. She's also a member of the union's Black Leadership Steering Committee and the AFL-CIO Task Force on Racial Justice.
Her leadership extends beyond the union to the city of Detroit, where she serves on a variety of committees and boards, including:
The Joint Employer Procurement Advisory Board.
The subcommittee for the Mayor's Workforce Development Committee.
The Detroit Metro Convention and Visitors Bureau Board.
For her leadership and activism, she received the Labor Leader of the Year from the Michigan African American Institute in 2018. Thanks to dedicated leaders like Winston, progress is being made for the working class.
This list is far from exhaustive. There are countless Black union leaders at every level standing up for workers and leading their unions into the future.
Images by: Christina @ wocintechchat.com, Elizeu Dias, Gabrielle Henderson