The Paradigm Shift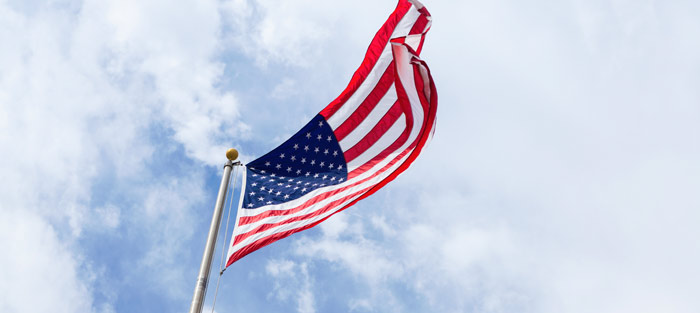 We are facing the greatest existential threat to unions in the history of organized labor in the United States.
Take your pick from the H.R. 785 – National Right-to-Work Act, Supreme Court Case Janus v. AFSCME 31, or the dozens of states, counties and cities that are eliminating dues deduction from payroll, banning bargaining rights and requiring re certification votes annually.
For generations, unions have relied on monthly union meetings, and newsletters for communication and benefited from automatic payroll deduction of dues.  This has kept the union functioning without requiring them to interact directly with each member every month. A member didn't need to make an affirmative decision every month to maintain their membership and continue paying their dues. This is rapidly changing.
With the daily news in America being monopolized by the POTUS, most of the constant threats are happening silently and rarely get any news coverage.  The well-funded anti-labor movement continues to push their anti-worker goals. Unions must change their day-to-day operations regarding member communication and begin to establish two-way channels to connect with each member . We then use this connection to collect insights into their members' needs, also providing a simple platform to collect their dues.  These anti-worker forces want to bleed the unions dry and cut off our oxygen. They know that if they can bankrupt America's unions, they can tear down generations of worker protections for every single American worker.
Now more than ever, unions need to show members the the value of belonging to the labor movement.  Unions need to be more plugged in to their member's voices. Building those connections will require more effective communication methods that can no longer be one directional. Unions must now engage in an ongoing, two-way conversation with members. We need to be asking them "what's important to you right now?"  We must listen when they say, "I want this change," "I am not happy about this," and "I am supporting this." When someone is asked how they feel about the union, we need them to tell their fellow brothers and sisters, "I support the union because my union constantly proves that my opinion matters."
To effectively do this, we must not only discuss national issues; we must also focus on state and local issues of importance to our members.  It is paramount that we create Champions at every level. A Champion might be an elected leader, or a member who actively engages in labor issues on social media, attends our meetings or rallies, or solicits other members to join the cause. All these activities facilitate communication, additional connections, and and ultimately expands the reach and stature of the union. We believe that using effective communication—and building a sense of connection and trust with our members—will make dues and data collection an easy, automated process.
We built a new communication, connection, and collection platform to help build that connection to your members. Effective communication would not only show members the activities the union is engaged in, but it would give them a way to be a part of those activities. Effective communication would also allow you tell members on a regular basis, "these are the issues that we are fighting for on your behalf."
To take that one step further, we can accomplish this new outreach with targeted surveys and 2-way communications.  Imagine a state or local leader, while attending a legislative session at their state capitol, sending a targeted, 2-way text to their respective members asking their thoughts on the issues just discussed during the legislative session and receiving real-time feedback. If I were a district or territory leader, I could use the same platform to reach across multiple states and potentially hundreds of locals. If I were in the national headquarters, I could use the same platform to reach out to every member in every state with one targeted communication, and get a response in real-time, at a fraction of the cost of sending out a single letter.
One of the most exciting technological advances our portal has facilitated is the breaking down of the hierarchy of creating ideas, thereby allowing great ideas to surface from virtually anywhere within the union. It matters little whether an idea originates from – a new Local Officer or a seasoned District Leader.  Our platform provides the user the ability to present 'shareable' ideas and success stories – all distributed and discussed in real time. When members feel heard, they feel appreciated. When they feel appreciated, their connection to the union grows stronger.
In addition to providing this communication platform, our tool can track members' activities as well as their potential inactivity.  For example, a member has responded to 5 out of 10 surveys; liked us on Facebook 20 times; initiated communication to their legislators on 3 of the last 5 legislative issues; has attended 4 of the past 6 local meetings; attended 2 of the past 2 rallies.  This member is one of your Champions!
At member login to the portal, an officer or a member will define their preferences and update their profile.  Information that is collected will be immediately available to the local, state, district and national headquarters.  The platform would then build a profile for that individual member and track their activities with the goal of identifying if they are a potential Champion, then moving them into that Champion role.  The member's profile will allow the union to target their communications to their self-identified interests, generating a greater chance of a response and engagement.
This same platform can be used to collect dues, political and charitable contributions, and all forms of fees, fines, assessments or taxes. Receipts of funds can be managed this way; distributions can be centralized as well—of course, done in a way that is in accordance with Union bylaws. All monies will be collected in a centralized liability account and no part of the organization can receive their distribution earlier than any other. The system provides a complete accounting of all monies received and distributed each month.  For dues collection, the national headquarters would be able to set the per capita tax rate, and no subordinate organization would be able to change it.  A state association could set their respective rate, and the locals under their jurisdiction could not change it.  Locals would be able to establish their rates, and the system would then calculate the monies their members owe each month.  This effectively means that the national rate could be applied to hundreds of thousands of members uniformly and consistently with very little administrative effort. That same rule would apply at each level of the organization.  Members would be presented with a dues bill each month and also have the discretion to contribute to political or charitable entities in a self-directed manner.
We created a union communication and support center that is designed to support thousands of local officers and the millions of members.  The Union Help Center is staffed with union members and each request for service will be tracked.  Distribution of frequently asked questions (FAQ), a knowledge base, and how-to guides are created and available for newly elected Officers.  We intend to not only assist with the original set up of the union with our platform, but to support day-to-day operations as well.  The support would include scheduled training classes for local officers which will include lessons learned from success stories across the country.  We will be creating short, engaging and informative videos that cover basic use of the platform.
We work with the headquarter departments and existing external vendor partners to create a marketing strategy that will ensure that all state and local officers are aware of the new platform and will also target individual members. Using concepts like train-the-trainer, platforms like YouTube, and providing support services via on-line chat and responsive union help desk requests we will not just be providing this incredible platform – we will be with you in the day-to-day fight for your members.
We have been, and continue to be, active participants in the labor movement for 20 years, and are honored to lead the paradigm shift back toward a stronger, member-centered union!  We are proud members of the International Union of Operating Engineers Local 99.  Together let's engage your members, find your Champions, ignite the movement, and know that we stand ready to assist your union to communicate, connect and collect with every member.