A Preventable Accident?: Organized Labor's View of the East Palestine Train Derailment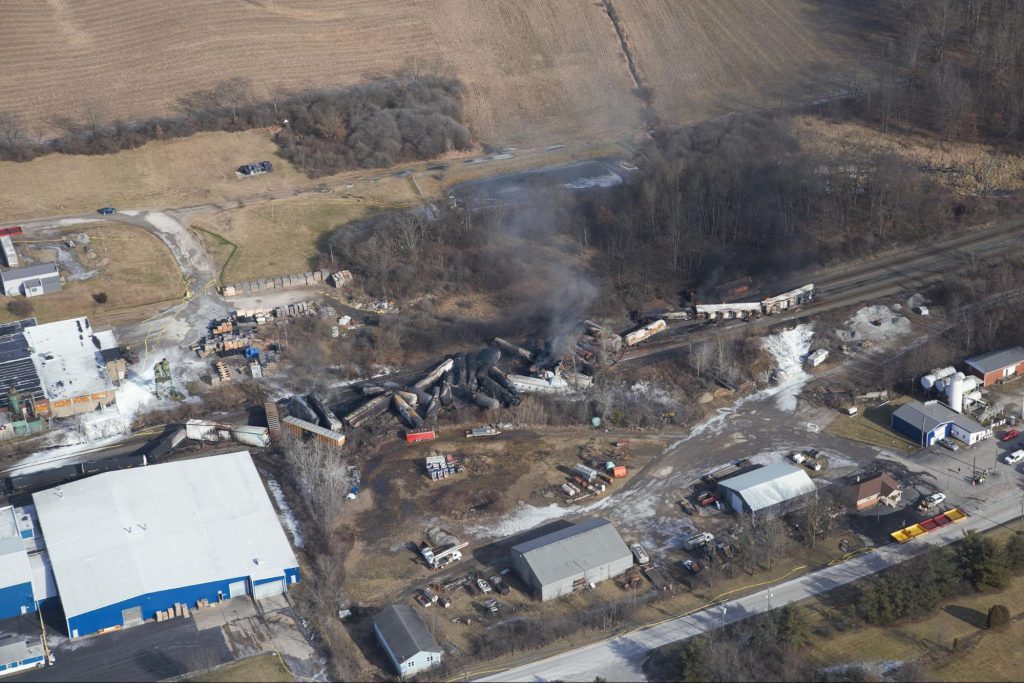 Ken Green
CEO & Founder
UnionTrack
On February 3, 2023, a 141-car Norfolk Southern Railway train (32N) that was carrying hazardous materials in 20 of its cars derailed in the town of East Palestine, Ohio. Thirty-eight cars (11 of which contained hazardous materials) were involved in the crash, and an additional 12 cars caught fire.
The derailment caused an environmental disaster that:
Involved a controlled burn of toxic chemicals.
Required mandatory evacuation orders for days at a time.
Left residents skeptical of their air quality and water safety.
It's also left many residents concerned about their town's future. "I don't feel safe because I don't know what the future holds for my town," resident Jessica Conard said during a February 22 town hall meeting. "This has the potential to really decimate a small town like us."
While this would be a terrible outcome under any circumstance, it would be particularly tragic in this case because the derailment could have been prevented.
What Happened to Cause the Accident?
While the National Transportation Safety Board (NTSB) continues to investigate the accident, the board's preliminary findings on February 3 suggested that a faulty "wheel bearing in the final stage of overheat failure moments before the derailment" was the culprit.
NTSB Chair Jennifer Homendy confirmed as much in a press conference on February 23, stating, "It was the combination of the hot axle and the plastic pellets which started the initial fire."
According to the NTSB report, the crew received a critical and audible alarm from a wayside defect detector to stop the train and inspect a hot axle. The engineer then increased the dynamic brake application to stop the train. The axle failed, which led to an emergency full brake application, which caused the cars to jackknife and derail. Homendy made sure to note the crew didn't do anything wrong.
The investigation by the NTSB is ongoing and may take years to complete. While this may be the official cause as determined by the NTSB, the mechanical failure was precipitated by a number of decisions.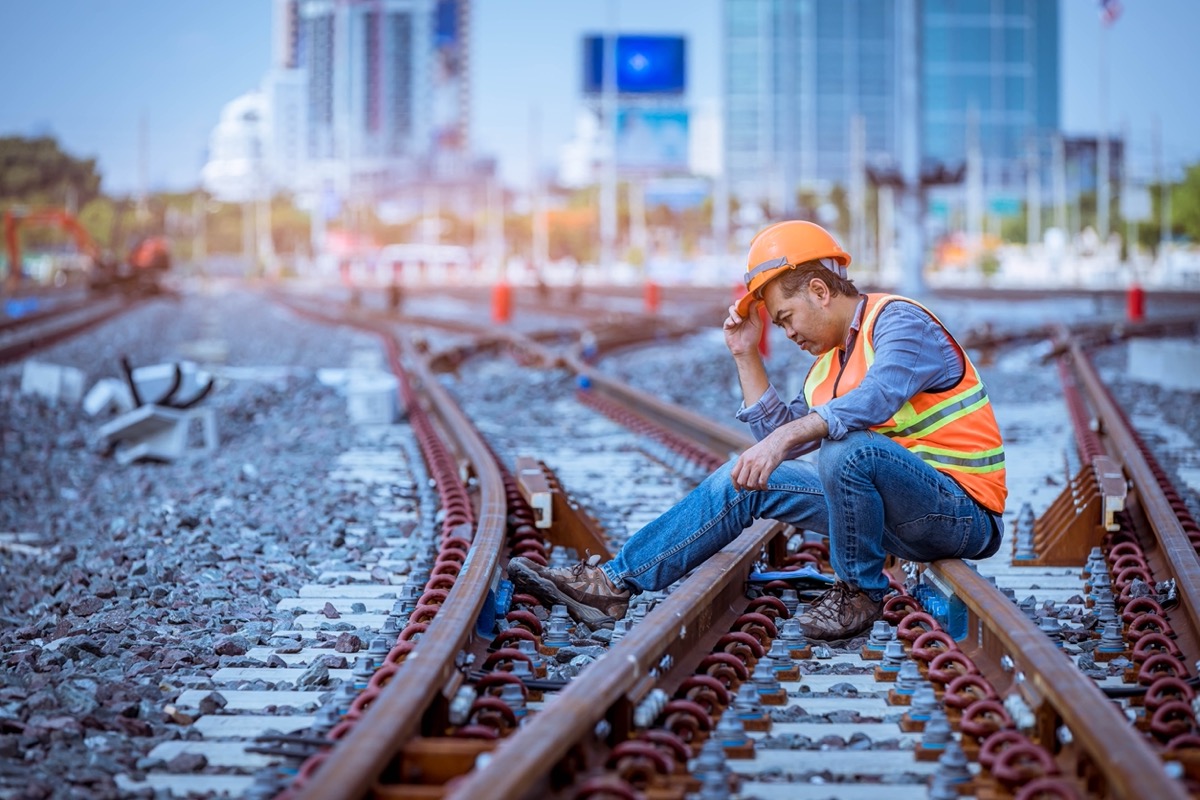 A Wreck That Was 'Years in the Making'
Railway workers and their unions were not shocked by the accident in East Palestine.
"The wreck of Train 32N has been years in the making," the Railroad Workers United (RWU) said in a statement. Decades of cost-cutting measures, workforce reductions, regulation resistance, and corporate lobbying by the rail companies all contributed to the derailment.
The April 2022 Service Transportation Board Hearings
The Service Transportation Board, recognizing that the potential for such a disaster was apparent, called the executives of the four largest rail companies to testify in public hearings in April 2022 about the issues confronting their industry, Bevan Hurley and Louise Boyle at The Independent report.
After those hearings, the companies were ordered to file reports about how they would address the deficiencies identified during the hearings. While all of the companies gave the bare minimum responses, Norfolk Southern largely ignored parts of that order, Hurley and Boyle write.
Norfolk Southern's History of Protesting Regulations
It's not the first time the carrier has scoffed at tighter regulations.
As Quartz's Julia Malleck reports, "Norfolk Southern has a history of lobbying against safety regulations." Malleck notes the company has:
Consistently fought back against upgrading braking systems.
Lobbied against tighter regulation of hazardous materials.
Cut more than one-fifth of its workforce since 2017.
Warnings From Rail Workers and Their Unions
"Rail workers, government officials, and industry analysts have long warned that such disasters are an expected consequence of an industry that has aggressively cut costs, slashed its workforce, and resisted regulation for years," writes Vox Correspondent Umair Irfan.
Here are some of the issues at the heart of the rail industry struggles.
Industry Lobby Against Safety Improvements
The federal government has made efforts to improve safety in the freight industry, but those efforts have been met with resistance from the rail companies, who seek to reduce operating costs.
One of those improvements is better braking systems. In 2015, under President Obama, the Pipeline and Hazardous Materials Safety Administration (PHMSA) and the Federal Railroad Administration (FRA) issued a rule requiring trains transporting hazardous materials to install electronically controlled pneumatic brakes (ECPs) by 2023.
Such systems, explains USA Today reporter Tami Abdollah, "apply braking simultaneously across a train rather than railcar by railcar over a span of seconds." This means cars won't run into each other, reducing the chances of jackknifing and derailment.
The rule, notes Abdollah, "applied to certain 'high-hazard flammable trains' carrying at least 20 consecutive loaded cars." This would, notes the FRA, "improve both the safety and braking performance of trains."
But after companies lobbied heavily against the changes for cost reasons, it was rescinded by the Trump administration in 2018, well before the 2023 deadline. The PHMSA ruled at the time, "The updated RIA found that the expected costs of ECP brakes are significantly higher than the expected benefits."
Yet those cost-avoidance measures put the safety of crews and the public at risk. "ECP brakes would have avoided that monster pile up behind the derailed car," says Steven Ditmeyer, a former senior official at the Federal Railroad Administration.
Longer Trains, Fewer Staff
Carriers have adopted a "do more with less" attitude in an attempt to cut costs, which has resulted in the implementation of Precision Scheduled Railroading (PSR).
PSR, according to Michael Baudendistel, head of intermodal solutions at FreightWaves, "generally involves eliminating classification yards, consolidating dispatch centers, greatly reducing headcount, and reducing capital budgets with the ultimate objectives of greatly improving a railroad's margins and returns on invested capital through greater asset utilization."
The direct result of PSR has been "more train cars, heavier loads, and fewer workers," writes Alex Press, a staff writer at Jacobin.
According to a 2019 report by the Government Accountability Office (GAO), between 2008 and 2019 train lengths increased by 25 percent — with some reaching three miles in length. At the same time, GAO notes staffing has decreased by nearly 30 percent. These staffing cuts, long shifts, lack of paid time off and sick leave all play into less secure train operations.
"Fewer workers means less eyes on the train to catch the myriad possible defects and failures that could lead to a catastrophic derailment," Press writes.
"It's profits over people," says Kenny Edwards, state legislative director for the International Association of Sheet Metal, Air, Rail and Transportation Workers (SMART) Transportation Division. "As they make cut-backs and changes, disasters like East Palestine will be more and more prevalent."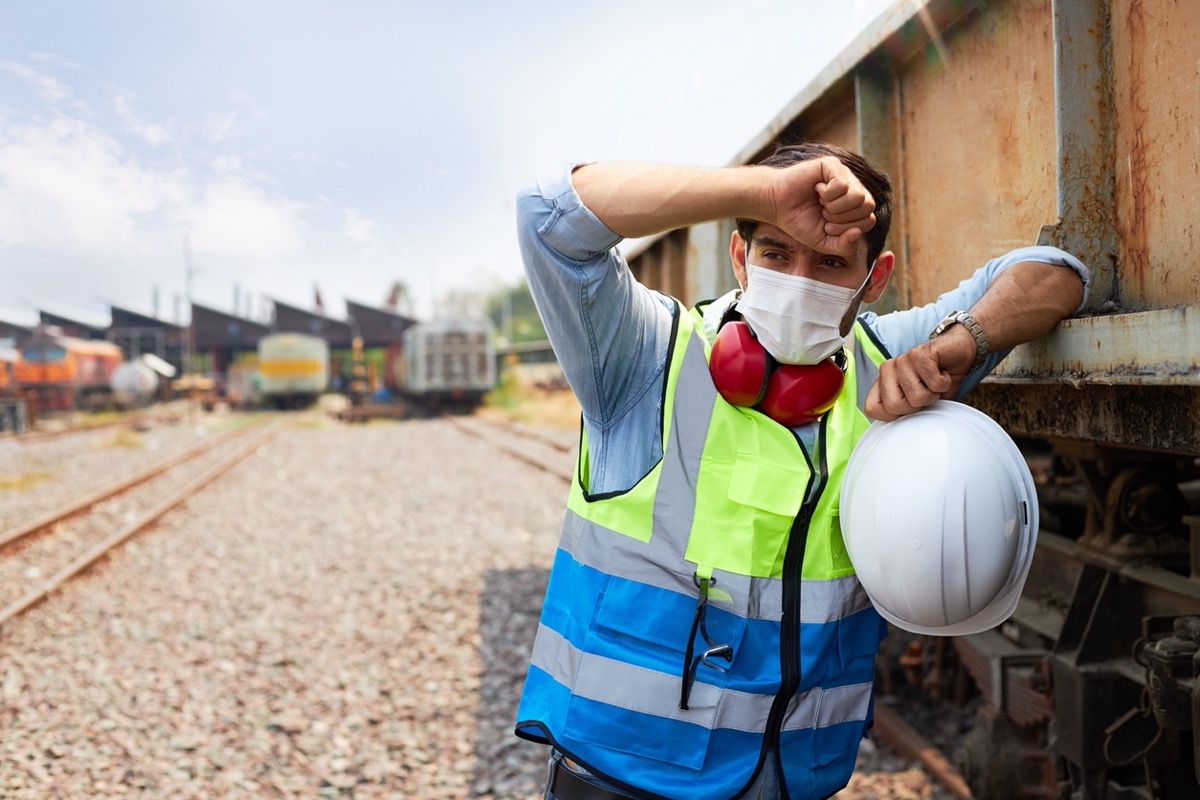 Unions Have Been Pushing for Safer Trains
Rail workers and their unions have been sounding the alarm on these issues for years.
"We've been trying to share our concerns around this for a while now," says Ross Grooters, co-chair of Railroad Workers United (RWU). "It wasn't a matter of if this was going to happen. It was a 'when and where,' and unfortunately, there's a high likelihood that this will happen again, somewhere, if the root causes of the issues aren't addressed."
Yet when unions have attempted to fight for improved safety and working conditions on trains, they have been rebuffed. Even President Biden, who claims to be the most pro-labor president in history, ignored the pleas of rail workers when his administration forced rail unions to cease contract negotiations and accept a contract that didn't meet their demands.
The result? Reinforcement of the status quo. This enabled the chain of events that eventually led to the derailment in East Palestine. As others have said, this derailment isn't likely to be the last — unless regulators and railroad companies start listening to rail workers and prioritizing safety over money.
"The freight rail network is at a breaking point," SMART president Jeremy Ferguson wrote in a letter to the Surface Transportation Board in April 2022. "It cannot sustain any more reductions. Substantial changes must be made, and they must be made quickly."
As railroad unions continue to lead the charge for that change, a tool like UnionTrack® ENGAGE® can help leaders connect with union members to ensure they are advocating for the issues that impact rail workers most.
Images by: NTSB, kenchiro/©123RF.com, juyochi/©123RF.com