How Unions Can Connect With the Next Generation of Workers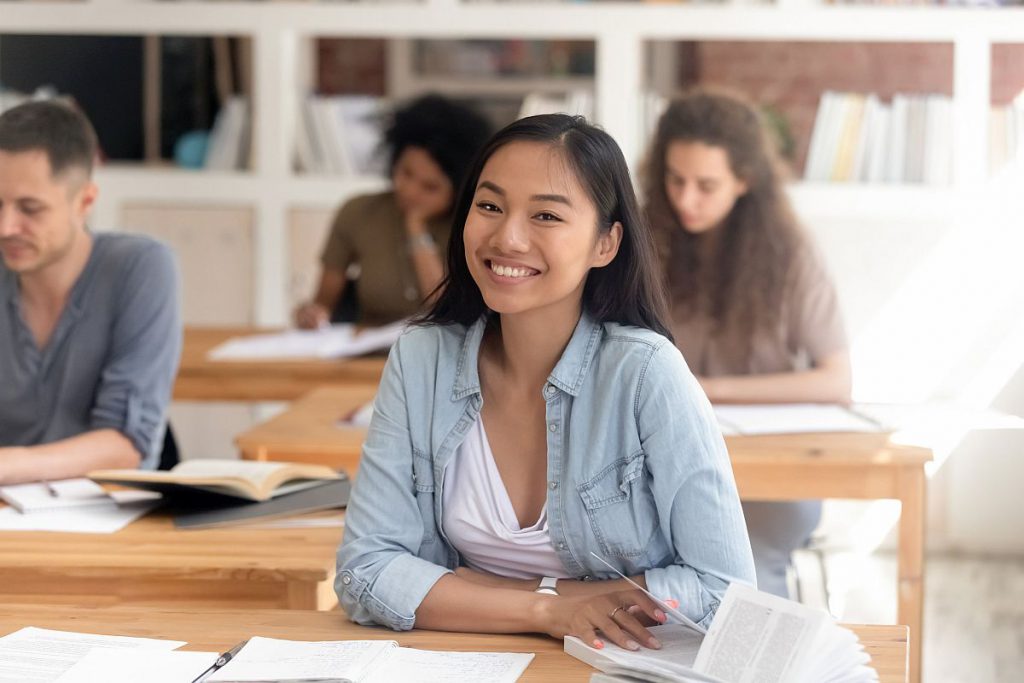 Ken Green
CEO & Founder
UnionTrack
The survival of labor unions always depends on the next generation of workers. When the older generation retires, it creates a vacuum in union density that must be filled with the new generation of workers.
But young people rarely graduate high school, trade school, or college with a thorough understanding of the labor movement, the benefit of union jobs, and how their chosen field fits into the union economy. It's a hole in their education unions need to fill, and it's an opportunity for unions to shape students' opinion of the labor movement early on.
"Most schools do little to teach students about the positive role of labor unions in our neighborhoods, schools, communities and workplaces," writes the International Brotherhood of Teamsters in its guide on teaching about labor unions in schools. "So, it is up to us (and others in the labor movement) to provide students with accurate information about unions and give them an opportunity to meet union members, supporters, and leaders."
As young people consider their futures and prepare to enter the workforce full time, unions need to find ways to connect with them, help them find rewarding career paths, and educate them on their rights as workers.
Recruit in the Classrooms
To connect with the next generation of workers, labor leaders should be recruiting them right out of the classroom. Many students aren't yet sure of their path as they approach graduation. By reaching out to them early, unions can show students a variety of possible career paths that can provide them with rewarding and fulfilling careers.
"Being more aware of other types of options may be exactly what they need," says Chris Cortines, principal auditor at Washington State Auditor's Office. Through career fairs and job shadowing, unions can introduce students to different career options they may never have considered.
Locals Can Attend and Host Career Fairs
Career fairs present a perfect opportunity for unions to connect with young people before they enter the workforce. Whether a local hosts the fair or attends one at the school, union representatives can have one-on-one conversations with students about possible career options.
"I think it's important to let the kids know what's out there in front of them because just like any other kids going through high school, they don't know all the avenues out there, or the jobs that are available," says Glenn Giffin, president, International Brotherhood of Electrical Workers (IBEW) Local 141.
Locals Can Facilitate Job Shadowing Opportunities for Students
Sometimes the best way for students to visualize their future is to experience it. The ability to job shadow gives them a chance to see first-hand what a job entails so they can make informed decisions about whether or not it's a career they want to pursue. Union leaders can help facilitate such programs through schools, their members, and local employers to give students the opportunity to learn practical aspects of a job they may be interested in.
For example, Michigan's IUOE Local 324 hosts a hands-on day for high school students at their training facility. The young people have the opportunity to operate cranes, diggers, and other construction machinery, as well as talk with current apprentices and union workers. The goal is to show students the many different options they may have after graduation.
These efforts enable unions to connect with students and speak to them directly about their futures, laying the foundation for a strong relationship that also may lead to union activism in the future.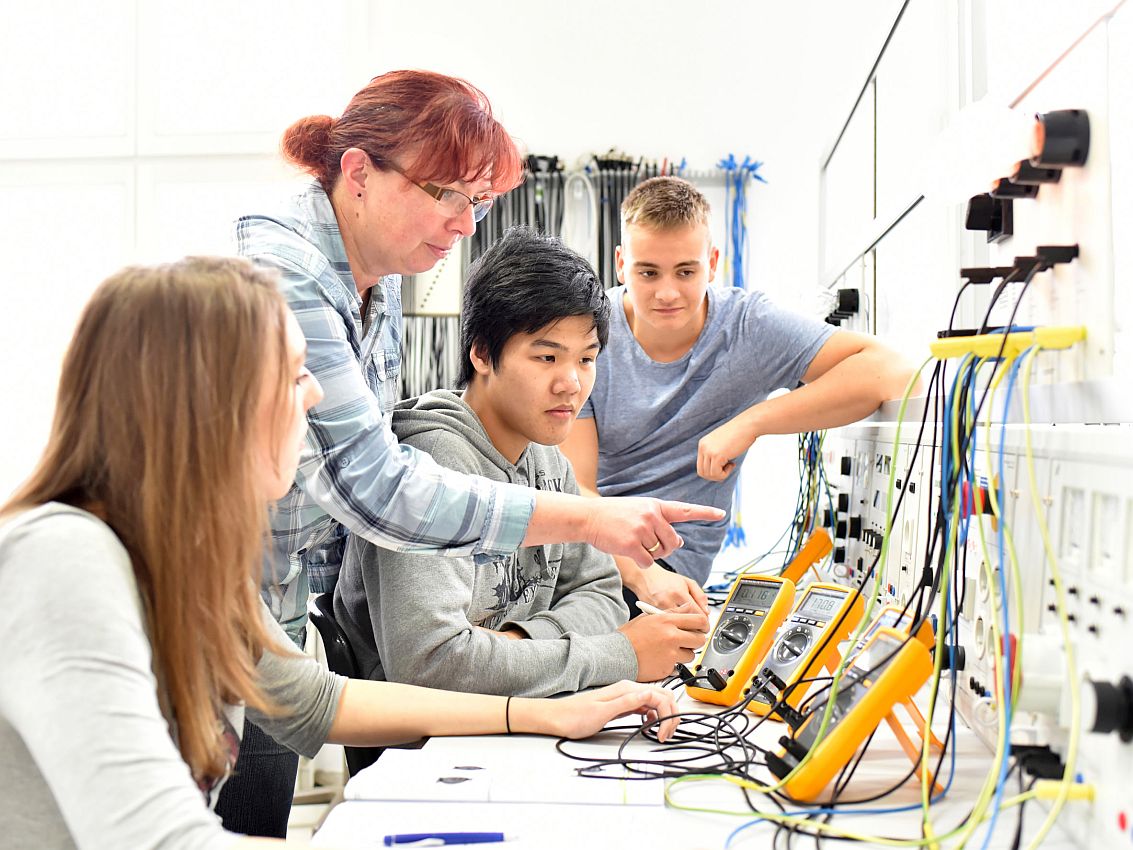 Advocate for Labor Education in the Classrooms
Students in American schools are generally not taught about labor unions or their contributions to equality, justice, and fairness in the workplace and society at large. As young adults enter the workforce, too many are clueless about unions and their rights to join them.
"Both of my parents were in unions, but honestly, I don't know much about them," writes Robin White Goode at Black Enterprise. "My indifference could be attributable to what I learned in school about their significance in American history and to workers' rights—which was nothing."
It's a gap in curricula that unions must lobby to close so that they have a connection with young workers as soon as they start working. With that understanding, the next generation of workers can enter the workforce with an expectation of finding a union job or bringing a union to their new workplace.
While getting labor union history added to textbooks may be a long-term goal, there are other educational activities labor leaders can lobby to have included in classrooms, such as simulated collective bargaining.
Encourage Teachers to Have Students Simulate Collective Bargaining
Simulations are a great way to introduce labor in classrooms and encourage conversations about unions and workers' rights. For example, at Aviation High School in Long Island City, New York, students in aircraft cleaning and maintenance classes operate in simulated workplace environments. On the first day in those classrooms, students elect officers who enforce the class contract and mediate conflicts.
It's an invaluable experience that gives students a real-world understanding of how unions work, explains Steve Grossman, a member of the Illinois Educational Labor Relations Board.
"Just understanding what it means to have a voice—you learn the power that you get through that, but you also learn the limitations of that," says Grossman. "Kids experience that through roleplay: Nobody's going to get everything they want. Having a voice at the table is just a voice at the table. You have to still work with others and find ways to compromise."
Taking a different approach, the DePaul University Labor Education Center sponsors collective bargaining role play in classrooms, where students engage in half-day simulated contract negotiations. This gives students an opportunity to learn about workers' rights and think critically about how to secure those rights in the workplace.
Sponsor Labor History Curricula
One educational resource that unions can bring into classrooms is the Zinn Education Project, which is a curriculum that "promotes and supports the teaching of people's history in classrooms across the country." A joint effort by Rethinking Schools and Teaching for Change, it offers American history curricula on several topics, including workers, labor, women, and social movements, all from the perspective of the people.
These efforts bring labor history to classrooms so the next generation of workers are aware of their rights and how unions can serve them when they enter the workplace.
Task Young Members with Reaching Out to Students
Younger members are the perfect asset for unions reaching out to students about to enter the workforce because they can more easily relate to others closer to their age. That's why some educators like Julia Topper, an adjunct professor at American University, are discussing their working conditions and pay with their students. They endeavor to expose their students to worker issues and get them to discuss them. "I do hope that my discussion prompted students to think about this issue," says Topper.
To that end, unions can mobilize their younger members to give classroom presentations in schools to discuss what they do for a living and how the union has helped them in their careers. They can also reach out to students after job fairs to encourage further communication between students and the union.
Students are more likely to ask questions and interact with someone their age who they can relate to rather than an older member. That higher level of engagement may lead to students viewing unions as a primary resource for career guidance.
The European Trade Union Confederation (ETUC) puts it this way: "Peer-to-peer approach works best. Young people should talk to young people, they speak the same language; they have the same problems. Empower the young members of your trade union to campaign and reach out to other young people. These people will be your mobilisers, invest in them."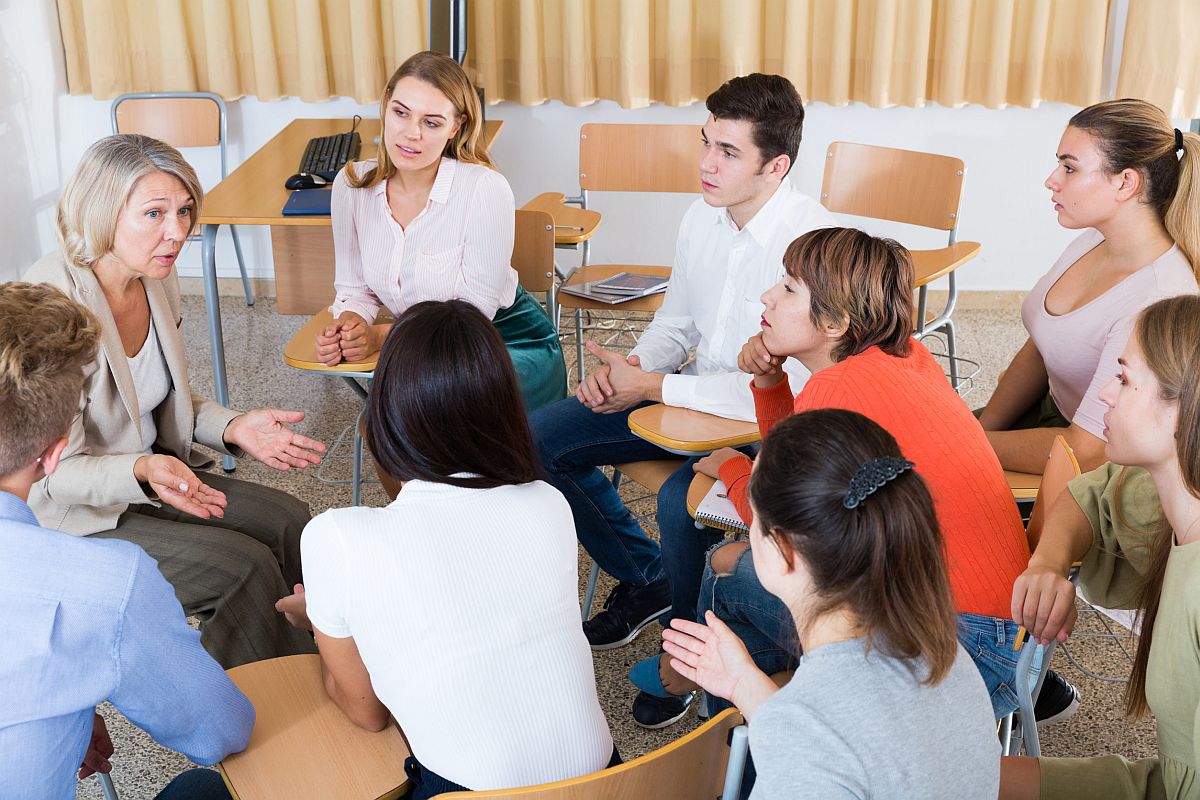 Use Digital Technology to Engage with the Younger Generations
Young people are digital natives and are most comfortable communicating through digital channels. Through such tools, unions can engage with young workers outside of the classroom to build stronger relationships. But what's the right approach for building that trust with them?
Educate them. Share stories about members who found their career paths after engaging with the union. Show them what a future in a certain job or industry looks like. Tell them how to prepare for a certain career. Demonstrate how the union can help them secure a good job in their field.
Post video testimonials of young union members and share labor news and history in pictures and videos to inspire students to learn more. Use email to send them information about upcoming job fairs, possible career paths, job opportunities, union news, and any other content that positions the union as a trusted resource. Send text messages to remind them they can reach out to the union at any time should they need some guidance.
It's all about making the union accessible and useful to the next generation.
A tool like UnionTrack ENGAGE can help union leaders coordinate these outreach efforts and get more members involved in building relationships with students and young workers entering the workforce for the first time.
Images by: fizkes/©123RF.com, industryview/©123RF.com, jackf/©123RF.com