Spotlight: Two Young Union Organizers in the New Labor Movement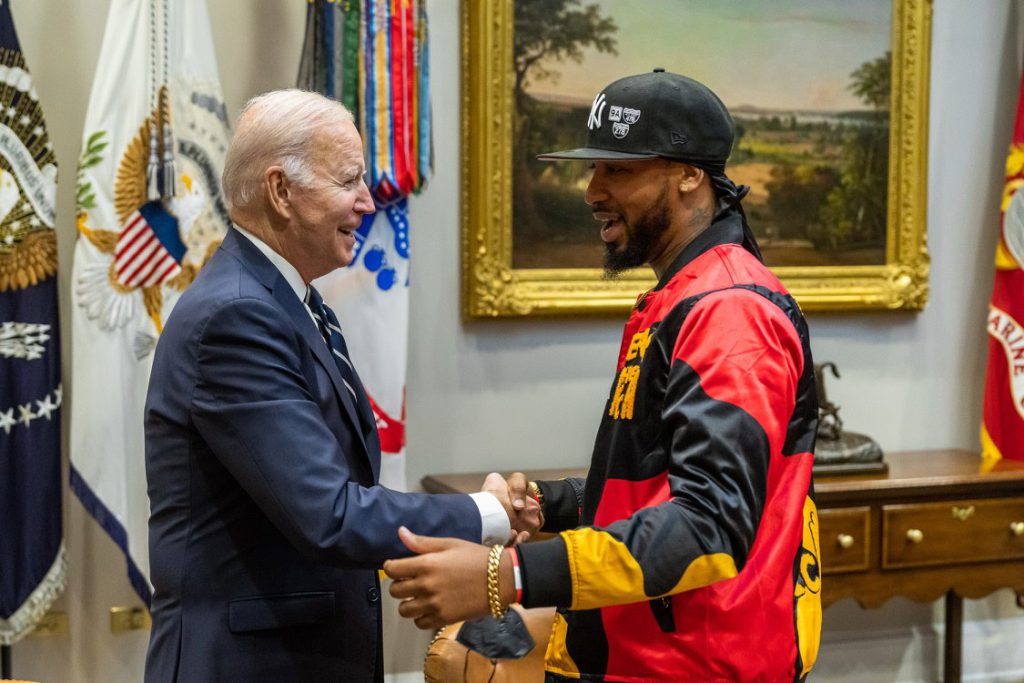 Ken Green
CEO & Founder
UnionTrack
The American labor movement has seen a resurgence in the last couple of years driven by younger workers who are organizing workplaces long hostile to unions.
"Millennials and Gen Z are excited, energized, and winning new gains and a new sense of power at work," write Katie Barrows and Ethan Miller, president and secretary-treasurer, respectively, at the Nonprofit Professional Employees Union (NPEU/IFPTE), local 70.
The best examples of recent efforts are the successful unionization drives at an Amazon warehouse in Staten Island, New York, and at various Starbucks locations across the nation. These inspiring campaigns were spearheaded by young union organizers like Christian Smalls and Joseph Thompson.
Christian Smalls Leads Amazon Labor Union to First Victory in Staten Island
At 33 years old, Christian Smalls has accomplished what many considered impossible — forming a union at an Amazon warehouse in the U.S.
His ascension as a labor movement leader began in 2020 when he was fired for staging a walkout at the JFK8 warehouse in Staten Island, New York, to protest working conditions during the pandemic. From that moment on, he dedicated his time to forming the Amazon Labor Union (ALU).
And he did it on his own terms.
Rather than teaming up with an established union, Smalls and other organizers set up a GoFundMe page to raise money for a grassroots organizing campaign. The campaign included:
Gathering at the bus stop outside the warehouse to talk to Amazon workers.
Having bonfires and cookouts at the bus stop.
Passing out information to workers outside of the warehouse.
Setting up a TikTok account to share behind-the-scenes videos from warehouses to increase public exposure and support the organizing effort.
The grassroots organizing created an atmosphere of solidarity that workers don't experience in the workplace and gave them a sense of the strength of a collective. "What you do is you create a community that Amazon never really had for workers," says lawyer Seth Goldstein, who represented the organizers free of charge.
It's an unprecedented approach to organizing that worked at the JFK8 facility and which Smalls hopes will work at others in the future.
"If workers can realize that no matter where you work in this country, what you're doing, then you will realize that you can form something that can collectively bargain," says Smalls. "That's what I think we witnessed on April 1st — we were able to share this experience with the world and let everybody know that any ordinary person can take down the most powerful company or retailer."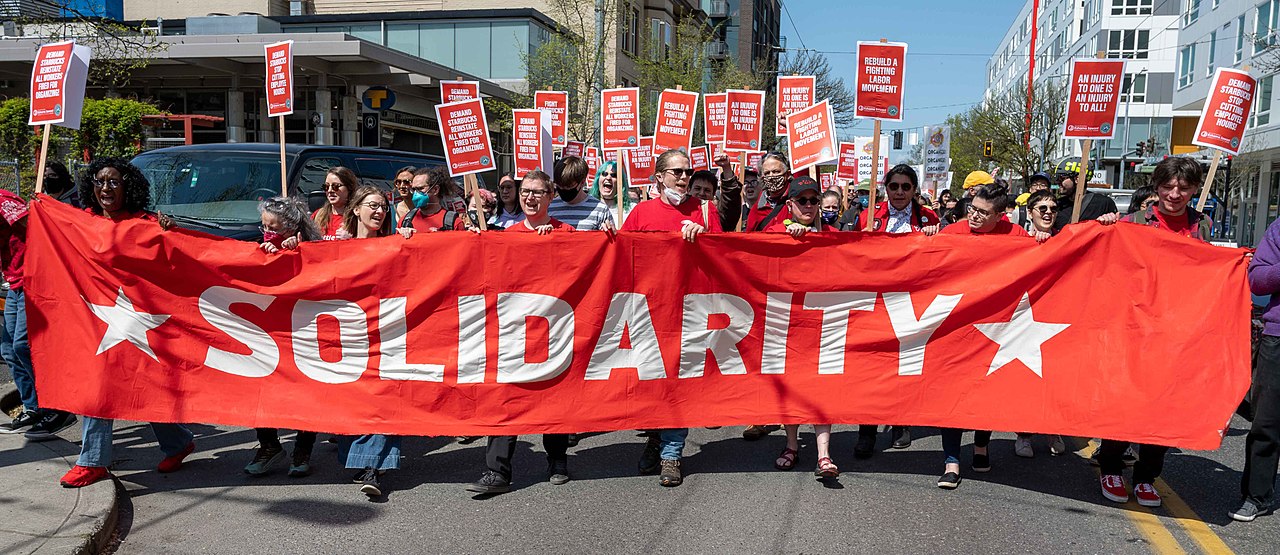 Joseph Thompson Inspires Employees at Santa Cruz Starbucks Locations to Unionize
The unionization of one Starbucks location in Buffalo, New York, has spread across the country to Santa Cruz, California, where 19-year-old employee Joseph Thompson led the first successful organizing efforts in the state.
A University of California Santa Cruz student who worked at a Starbucks in Texas and at multiple locations in California, Thompson decided to stand up against the deteriorating working conditions they were experiencing during the pandemic. These ranged from reduced hours, low pay, management surveillance, and lack of protection from angry customers.
"We didn't know of a union's power until we began talking about what to do, but there was always something in the back of my mind that made me realize that this is a billion-dollar corporation, and I'm still struggling and living paycheck to paycheck," Thompson says about his idea to unionize. "So I knew that something wasn't right, and we could do better."
Regarding the impact he's had on the labor movement and what he envisions for the future, Thompson says he sees "Starbucks Workers United as the spark that's gonna ignite the flame" to help workers across the nation unionize. "Because at the end of the day," he says, "it protects workers, and it's going to be benefiting all these working class people."
As Amazon Labor United and Starbucks Workers United continue to unionize locations around the country, young union organizers can use a tool like UnionTrack ENGAGE to engage with coworkers and keep them motivated in the face of intense union-busting campaigns.
Images by: Public Domain