How Unions Can Mentor Young Members to Be Future Leaders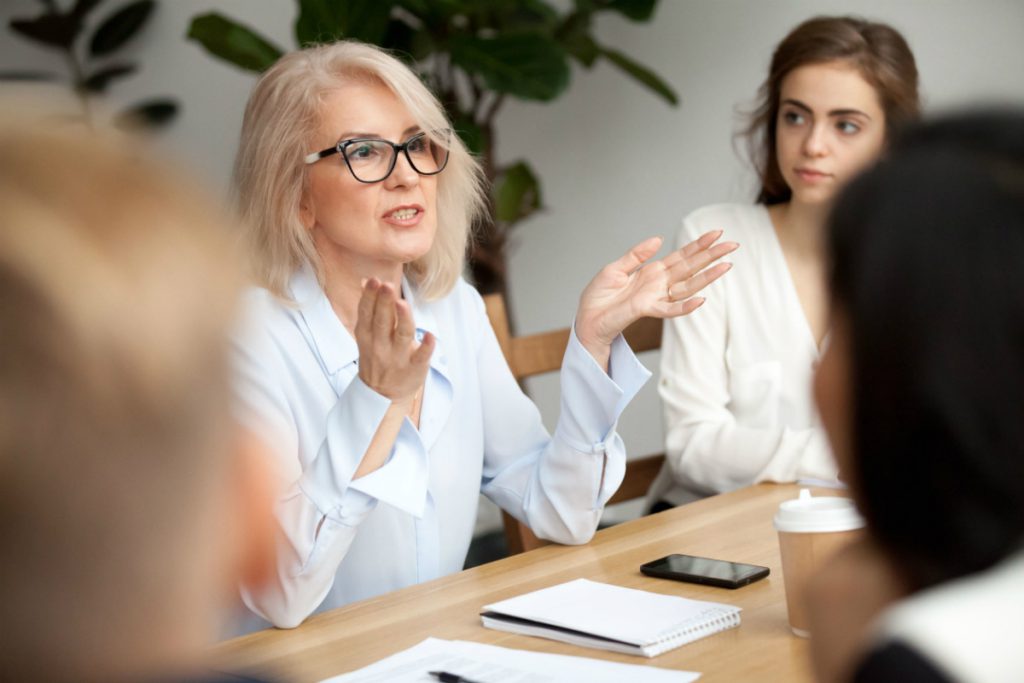 Ken Green
CEO/Founder
UnionTrack, Inc.
For unions to be strong and effective, they need strong leaders.
As an aging workforce starts to retire, unions have to be prepared to pass the torch to the next generation. Those new leaders must be capable of carrying on the work of the union itself as well as the greater labor movement. That is why it is so crucial for current leaders to take the younger generation under their wings and mentor them.
Not everyone can just jump into a leadership position. A truly good leader has been taught how to both lead and follow, listen and speak. DeLynn Senna, executive director of Robert Half Finance & Accounting, writes that the younger generation of workers "deserve to be—and need to be—cultivated as leaders."
An important aspect of cultivating leaders is mentoring people who demonstrate an aptitude for and interest in leadership. "Mentorship is one way to create a respectful and deliberate way to share information, support each other, develop leadership and confidence," says Lisa Worobec, former co-chair of the Canadian Union of Public Employees National Young Workers' Committee.
Here, we will explore what it means for union leaders to share their knowledge with younger members, and how they can pass down the tools that the next generation will need to succeed.
Mentoring Strengthens Both Individuals and the Organization
As the UNI Global Union notes in its mentoring handbook, mentorship programs encourage more engagement from younger generations, which strengthens unions at an organizational level.
Canada's largest private sector union, Unifor, describes how the older generation, the younger generation and the union as a whole all benefit from mentoring programs:
Mentees receive an enhanced knowledge of the union and its history, experience an increased commitment to the union, receive tools for personal growth and learn how to avoid political pitfalls.
Mentors experience personal satisfaction and pride at giving back to the union through the sharing of their experiences to empower future leaders.
Unions grow stronger through the knowledge transfer from one generation to the other.
Ken Rigmaiden, general president of the International Union of Painters and Allied Trades (IUPAT), recognizes and emphasizes the symbiotic relationship between mentorship and union success. "For me, mentorship means always encouraging someone to not only find their pathway, but encourage them along the way, check in on their well-being, and never let them forget that we need them if we are going to grow as an organization," he says.
That growth is one of the many benefits that unions can expect from a mentoring program.
Some of the other key organizational benefits that unions can expect when they prioritize mentoring, according to Debby Szeredy, executive vice president of the American Postal Workers Union, AFL-CIO, include:
Improved organization-wide communication.
A more united workforce.
Reduced turnover.
Diversified leadership.
Increased awareness of organizational issues.
Ultimately, unions that prioritize mentoring the younger members are better positioned for success in the future.
The United Steelworkers Union advocates for mentoring as "an essential tool for moving unions forward" by helping young members learn the leadership skills and political awareness necessary to being effective leaders. With these skills, the younger generation can continue the work of unions, helping them to grow and evolve to stay relevant and successful after the preceding generation retires.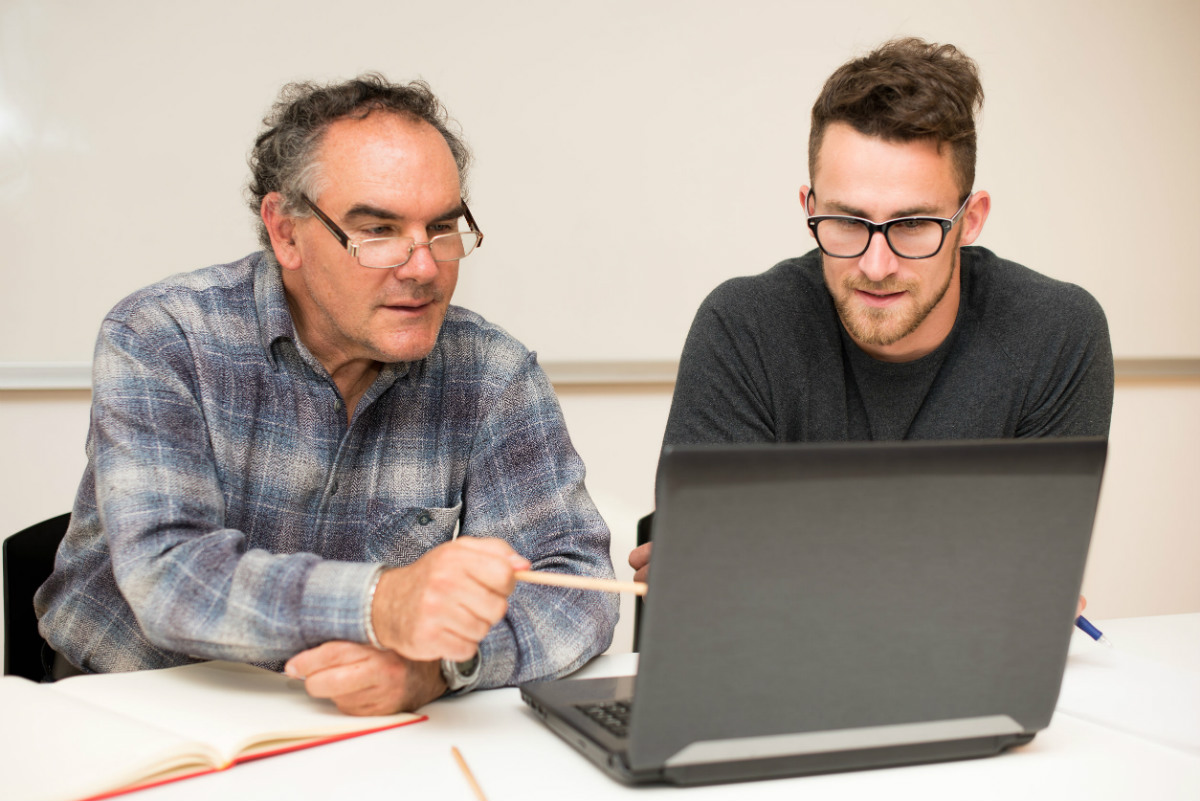 How to Create a Strong Mentorship Program
Building a successful mentoring program requires a dedication from current union leaders and a willingness to learn from the younger members. The program should be built in a way that encourages and inspires participation from all different levels.
When building a program, it is important to remember that there are a variety of ways to create these programs. Most important is to design a program that is sustainable for the union and its members. Creating a strong mentorship must be a "strategic organizational priority," asserts professional speaker and author Kit Welchlin, M.A., CSP.
Not all mentoring programs look the same. One of the quintessential mentoring manuals for unions, "The Next Generation: A Handbook for Mentoring Future Union Leaders," written by The Berger Marks Project and the Institute for Women's Policy Research, describes a number of different approaches to mentoring that a union can pursue:
Informal — occurring without the assistance of the union
Formal — supported by the organization and operating within set parameters
Peer-to-peer — taking place between people at similar levels within an organization
Group — sharing occurs between a leader and a group of individuals
Internal — mentoring between members of the same organization
External — involving those from outside the organization
There is no "right" approach to mentoring, and these approaches aren't mutually exclusive. The best approach might be a combination of any of them. It depends on the organization and its members to choose what works best for them.
The other key point the handbook makes is that there are basic steps any union can take to create a mentorship program:
Choose a program administrator who is organized, committed and knowledgeable to run the program.
Recruit participants who show potential for leadership.
Identify areas of growth for mentees from the beginning.
Choose mentors who believe in the power of mentoring, have expertise and are willing to invest the time and energy to share it, and are committed to union diversity.
Match mentors and mentees based on the goals and needs of unions and individuals.  
Host an orientation session that establishes roles and responsibilities of mentors and mentees. That session should lay out the structure and goals of the program.
Offer additional continuing education opportunities for both mentors and mentees.
Clarify time expectations for both mentors and mentees.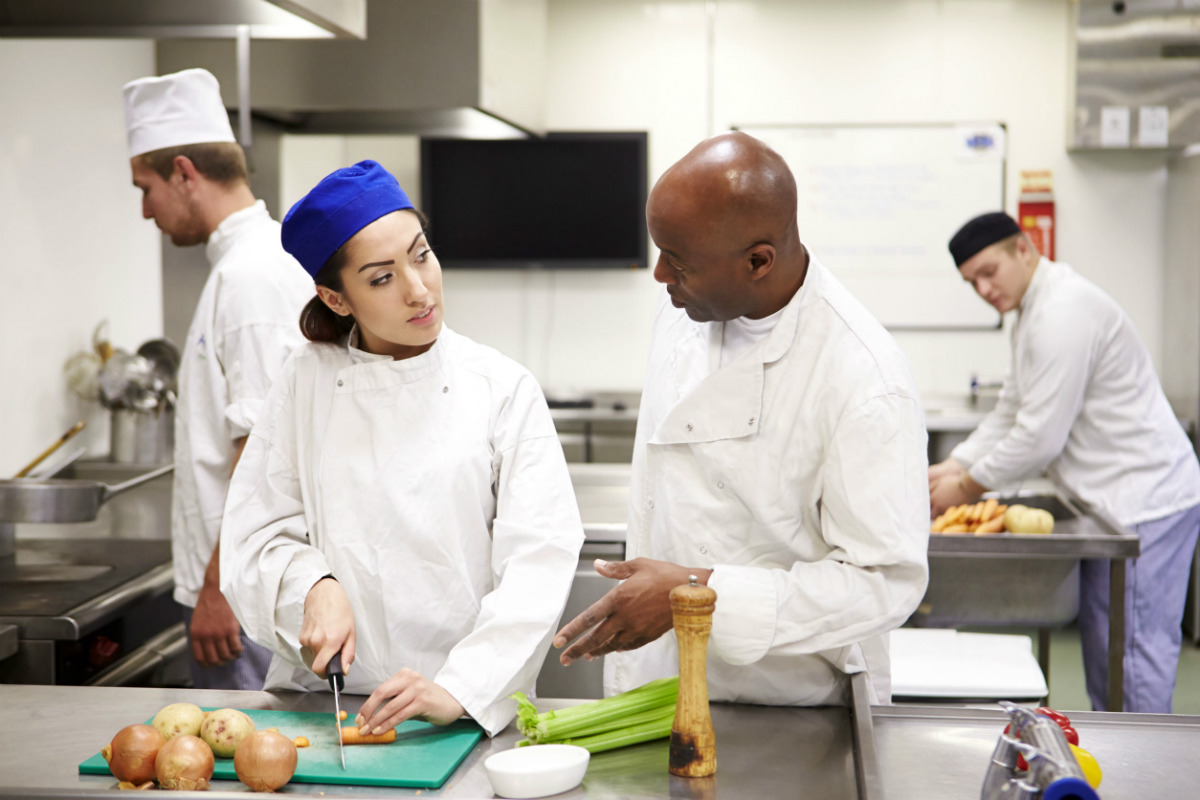 Examples of Successful Union Mentorship Programs
Some unions have been trailblazers in creating successful mentoring programs that prepare the next generation of leaders for the job ahead. These are just a couple of the unions that are prioritizing mentorship as a tool to maintain relevance in the future.
American Federation of Government Employees
The American Federation of Government Employees (AFGE) Young Organizing Unionists for the Next Generation (Y.O.U.N.G.) program focuses on matching young members with mentors, training them to develop leadership skills, and providing them with networking opportunities.
As WFP Program Coordinator Jorae Williams describes it, "This program is the Cadillac of all young worker programs." One of the key reasons for its success is that it recognizes the power and necessity of mentors. As a result of the program's efforts at local and national levels, the AFGE has seen participation among workers under the age of 40 grow from 53,501 in 2009 to 62,971 in 2018.
Civil Service Employees Association
The Civil Service Employees Association's (CSEA) Next Wave initiative aims to identify and inspire young union members to leadership positions. Thanks to a push from local leaders, Next Wave promotes activism, creates enthusiasm among young members, connects them to older generations for guidance and provides support for them as they learn the ropes.
Guadalupe Johnson, representative for Long Island Region 1 on the Statewide Next Wave Committee in New York, emphasizes the importance of preparing young members. "We are the future of CSEA! We will be the ones to carry the baton, fighting to maintain and protect the benefits our predecessors have fought for."
The demographics of the workforce is quickly changing, and millennials will soon take over as the most-represented generation among American workers. With that comes a changing of the guard for union leadership. The younger generation is going to have to assume leadership roles in order for unions to move forward. The older generation can help ease that transition by mentoring the younger members, and sharing their knowledge and insights, so the new leaders are prepared to accept the responsibilities before them.
Mentoring is all about communication. A tool such as UnionTrack ENGAGE is there to help current and future union leaders connect and communicate more effectively, facilitating the mentor-mentee relationship.
Images by: Aleksandr Davydov/©123RF.com, Samo Trebizan/©123RF.com, Mark Bowden/©123RF.com