Ready To Unionize Your Workplace? Know Your Rights To Organize and How to Use Digital Tools to Succeed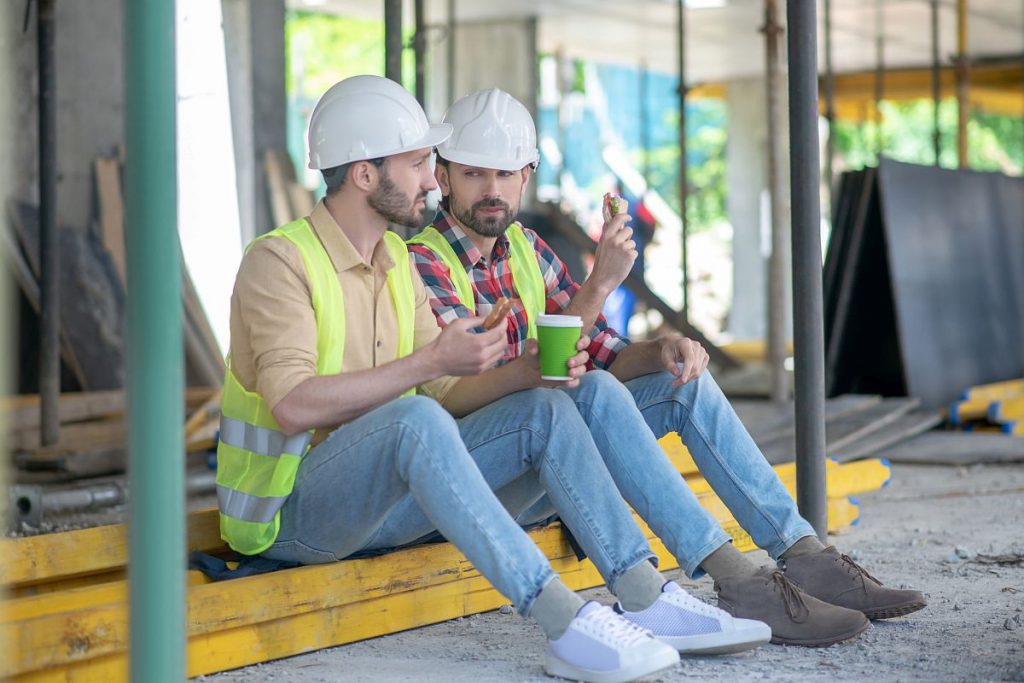 Ken Green
CEO & Founder
UnionTrack
Union organization efforts have been on the rise as public support for unions has increased. Worker frustration has grown alongside an increasing lack of pro-worker policies and protections.
In fact, according to survey data from Gallup, 68 percent of Americans approve of labor unions, the highest approval rating since 1965. That approval is driven many by growing wealth inequality, the lack of health and safety protections for workers (particularly during the pandemic), and President Biden's promise to be the most pro-union president ever, writes multimedia reporter Abigail Johnson Hess.
Riding that wave of support, workers across the country have been attempting to unionize their workplaces. While there have been successes at Kickstarter and The Atlantic, those victories did not come easy, and many other efforts have failed.
That's because workers have had to confront numerous complex challenges on their path to unionization. These include anti-worker labor laws and a lack of consistency by the National Labor Relations Board in prosecuting companies that illegally interfere with elections.
Those challenges aren't stopping thousands of workers from trying to unionize. To be successful, organizers and their unions will employ the most powerful weapons in their arsenal: knowledge, determination and digital tools. Let's see how these work together in the first and most significant step to union organizing — understanding your rights to unionize.
Knowledge is Power. All Workers Should Know the Basic Rules for Union Organizing.
Starting a union begins with workers knowing their rights when it comes to organizing their workplaces. With such knowledge, they can better counter resistance from management as they go through the unionization process. It all starts with the National Labor Relations Act (NLRA).
Your Rights Under the National Labor Relations Act
One of the most important federal labor laws in the U.S. is the NLRA. Among other rights, the National Labor Relations Act guarantees all private-sector employees who work for employers involved in interstate commerce the right to form unions. Unfortunately, most Americans aren't familiar with their rights under the NLRA, a fact that many employers take advantage of to suppress unionization, according to the labor rights advocacy group LaborLab.
To stand their ground against employer union-busting, workers must understand their rights under the National Labor Relations Act. Most importantly, section 7 of the act details who does and does not have the protected right to form a union. Section 8(1) of the act makes it illegal for employers to take specific actions during a union drive, including threatening employees with adverse consequences if they support a union and promising employees benefits if they reject a union.
The problem for workers is that employers will use every tactic they can to stop unionization, and some of those tactics fall into a gray area between legal and illegal. They often get away with being heavy-handed because the National Labor Relations Board, which the NLRA established to protect workers during union elections, doesn't always prosecute cases of employer interference.
"Workers' inability to secure union representation is in large part a product of the rampant lawlessness that characterizes NLRB elections, made possible by the absence of meaningful penalties under the law," write Gordon Lafer and Lola Loustaunau, professor and assistant research fellow, respectively, at the University of Oregon.
It's an unfair advantage that gives employers the upper hand before the election process even begins. "We're really seeing how the balance is always tipped in favor of employers," says Rebecca Givan, associate professor at Rutgers University. "Organizing a union under current labor law is extremely challenging — the odds are always stacked against you."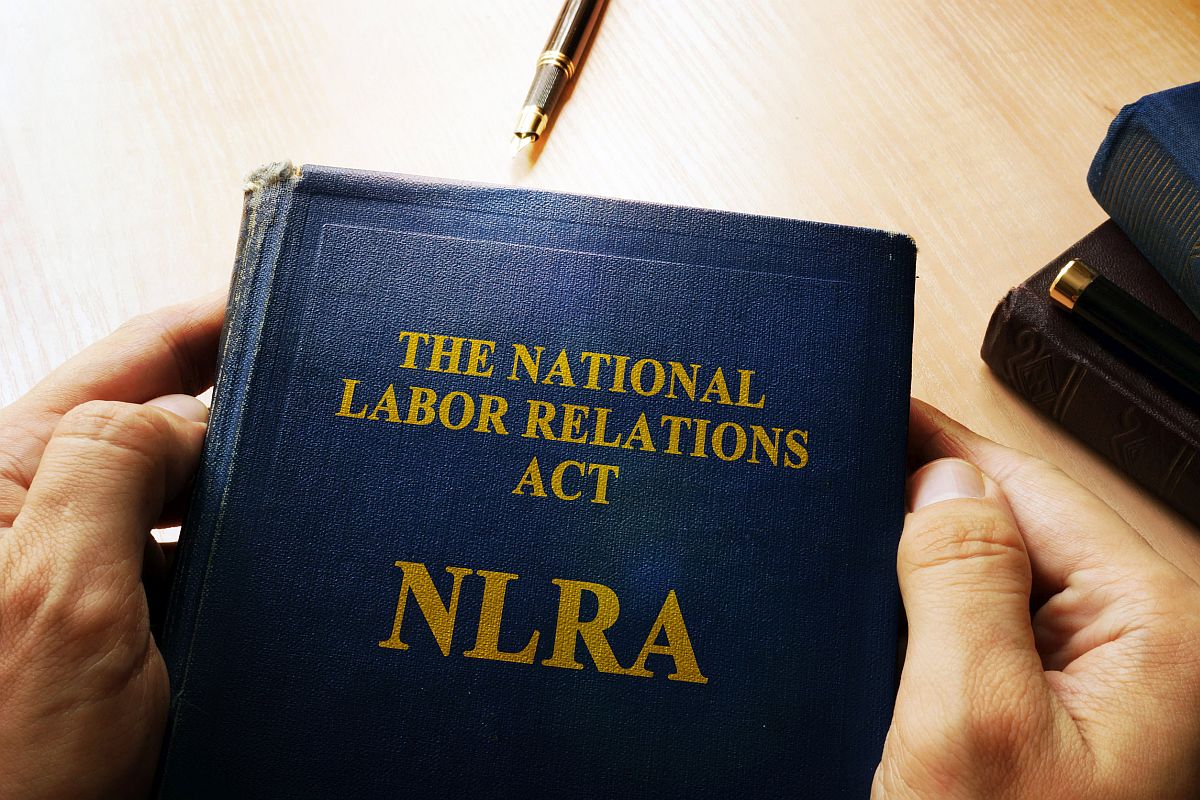 Determination Is Vital to Overcome Employer Union-Busting
While some employers are open to welcoming unions into their workplaces, "most employers don't want their employees to be in a union," according to United Food and Commercial Workers Unions Local 1189. That means they are going to give everything they have to stop unionization efforts, and they have a lot of resources to work with.
For starters, employers have more access to workers inside the workplace than union organizers do. They can hang signs in common and work areas, distribute anti-union literature in mailboxes and at workstations, and host captive audience meetings during the work day. They have greater financial resources that enable them to employ law firms that specialize in union-busting.
​​On the other hand, organizers can only discuss union matters and distribute union literature during non-work times. These include before and after work hours, during breaks, and in non-work areas, such as break rooms and parking lots. The one caveat is that if an employer allows workers to talk about non-work-related matters during working time, it cannot discriminate against union talk during that time.
This makes it extremely difficult for the union organizers to connect with coworkers and start conversations about organizing. That's why it is so important for workers to have a thorough understanding of their rights to organize in their particular workplace. That knowledge helps to level the playing field as much as possible during the early stages of organizing.
It also helps keep employers from finding out about the intention to unionize for as long as possible because once they do, they will push back as hard as possible. Their determination to keep unions out will test your determination to organize successfully.
"Organizing a union is legal and a protected right under the law, but you need to avoid tipping off management as long as possible," explains the Communication Workers of America. "If your employer finds out, especially when you are in the beginning stages of identifying key workplace issues and building union support, your road to success will be much more difficult."
The key to success is to embrace the power of digital tools that widen organizers' access to coworkers so they can engage in conversations about unionizing. Communication is critical and technology facilitates the connections that make unionization possible.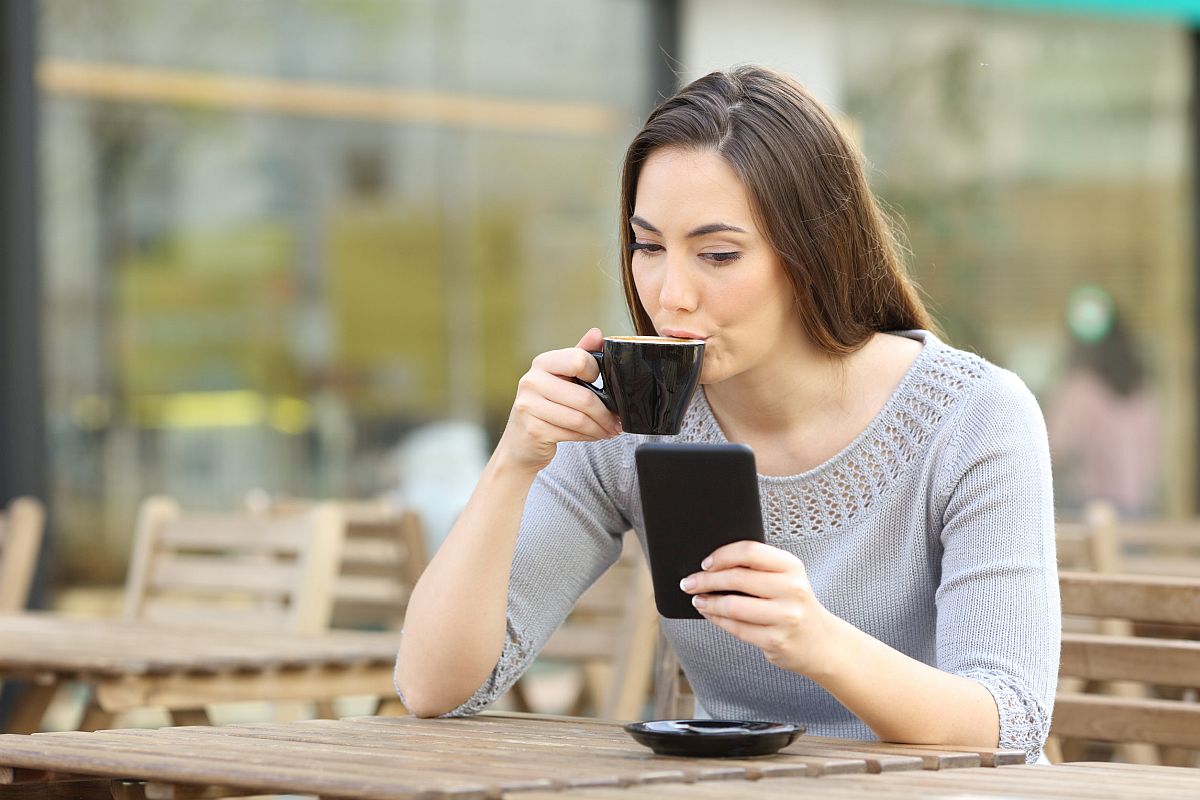 Digital Tools Can Help Workers Organize in Any Environment
With laws written in a way that gives employers an advantage, organizers must use every tool at their disposal to rally support for unionizing, especially in the early stages.
And while having face-to-face conversations is the most effective way to gauge interest and advance unionization efforts, such talks can be difficult to arrange and have in the workplace. Digital communication tools can help you quietly initiate conversations within the parameters set by the National Labor Relations Act.
Be Careful When Using Email to Communicate with Coworkers
Email is an excellent tool for connecting with coworkers, as long as you work within the limits of the NLRA. While you can certainly exchange emails using private email addresses, the same isn't true for work emails.
In what Lauren Kaori Gurley, labor reporter at Motherboard, aptly describes as "a blow to workers," the NLRB ruled in 2019 that employers can restrict the use of email for union activities as long as they prohibit all nonwork communications and provide another reasonable alternative for communication. The ruling makes it more difficult for employees to have union conversations by limiting the means through which they can communicate.
But you can still chat via private email. Even if employees can't access those emails when they're working, they can access them on breaks, before work, and after work. And, since many employers monitor employee emails, using private emails may be the best option, if you can get coworkers to share those email addresses with you.
Private Social Media Conversations Enable Organizing
Social media is a great tool for bringing workers together — ask the teachers who organized strikes across the country in 2018. When they went on strike in West Virginia, their key organizing tool was a private Facebook group.
"This strike wouldn't have happened without the grassroots organization through the private Facebook group," said Ryan Frankenberry, state director at West Virginia Working Families Party. "I don't think this would have reached the critical mass that was needed had they not had the platform of the group to communicate."
The key is to host these conversations in private groups or direct messages. It is not illegal for employers to monitor what employees post on social media, so having those conversations in view of the public would be detrimental to the unionization efforts.
Reach Coworkers Directly Through Text Messages
Another digital tool for reaching coworkers anytime is text messaging and it's one that employers are using to keep unions out of their workplaces.
One of the many tactics Amazon used to successfully defeat the drive to unionize in Alabama was having management send "workers anti-union text messages telling them to vote no on the union," writes Madeleine Freeman at Left Voice.
To counter such efforts by management, organizers need to embrace text messaging as a means for communicating messages in favor of unionization. The challenge would be establishing enough trust from like-minded employees for them to give you their phone numbers. But it's a secure way for employees to communicate about union efforts.
Communication Platforms Can Facilitate All Forms of Messaging
Ideally, organizers can use an application, like UnionTrack ENGAGE to do all of these things in one platform. With such a communication tool, organizers can send messages to connect in real-time with employees.
Such high levels of engagement are critical for the relationship building that needs to occur between organizers and employees to make the unionization effort successful. Armed with the right tools and backed by an understanding of their rights and a determination to succeed, workers give themselves the best possible odds for organizing their workplaces.
Images by: zinkevych/©123RF.com, designer491/©123RF.com, antonioguillem/©123RF.com