Union Profile: How the UFCW Fights for Front-Line Workers During a Crisis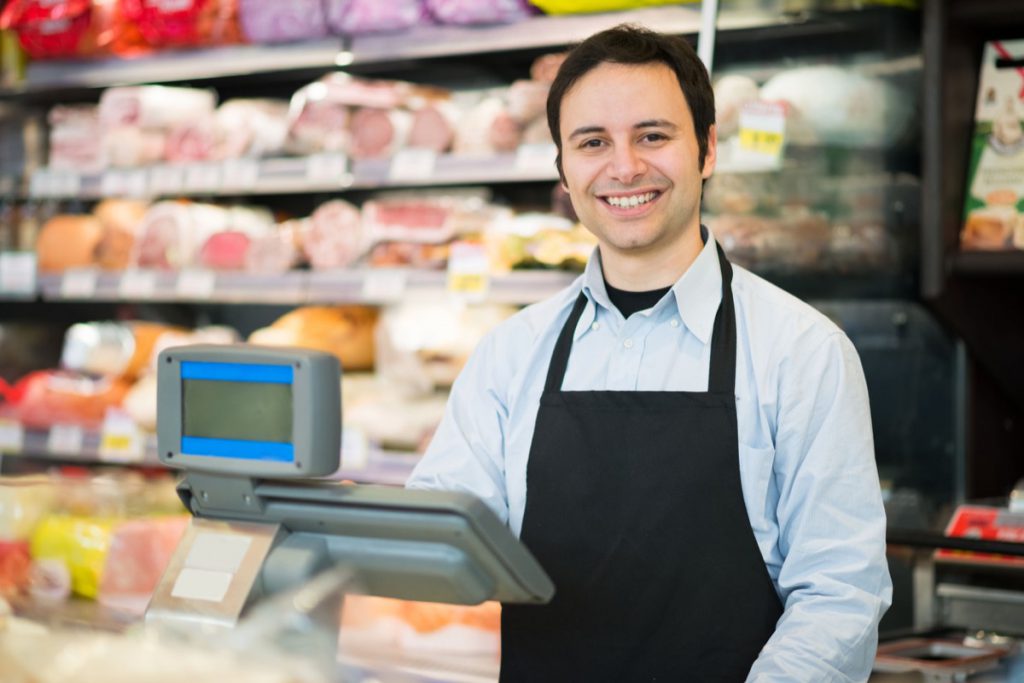 Ken Green
CEO/Founder
UnionTrack
The United Food and Commercial Workers International Union (UFCW) has been lobbying for the rights of food and commercial workers for more than a century, even if its name has changed. 
The COVID-19 pandemic has highlighted the importance of grocery workers, retail workers, and packing and processing workers. The crisis has made crystal-clear the value of their front-line contributions to their communities. 
You can bet that UFCW representatives will fight for their workers throughout this pandemic — and won't let the world forget about the essential work they provided after the crisis is over. 
A Brief History of the UFCW
The United Food and Commercial Workers International Union was started on the packinghouse floor. 
At the time, Upton Sinclair's 1906 novel "The Jungle" was highlighting the horrendous working conditions and lack of food safety standards inside America's meatpacking plants. However, most of the industry changes that book inspired were related to food preparation, not workers' rights. Packinghouse workers would continue to have to fight — and unionize — to get the safe working conditions they deserve.
Unionized packinghouse workers negotiated equity into their contracts. They respected black, immigrant, and female workers, making sure their civil rights were protected by the union. "Regardless of color; sex, or immigrant status, union meatpackers got equal pay for equal work," the UFCW explains. This is a creed that stands tall in UFCW beliefs today. 
The UFCW was actually formed through the combination of many different, smaller unions. First, the Amalgamated Meat Cutters Union and the Retail Clerks International Union merged, then the Boot and Shoe Workers Union and the Barbers and Beauticians Association joined. By 1979, the UFCW became the union you recognize today.      
There are currently 1.3 million people working across 1,000 UFCW locals in the United States and Canada. This union represents grocery workers, retail workers, packaging and processing workers, chemical workers, cannabis workers, and distillery workers. 
In 2020, this union is facing an unprecedented challenge: protecting the rights and safety of workers against an invisible enemy, the coronavirus. One of the best ways to learn what this union stands for is through the lens of the COVID-19 pandemic.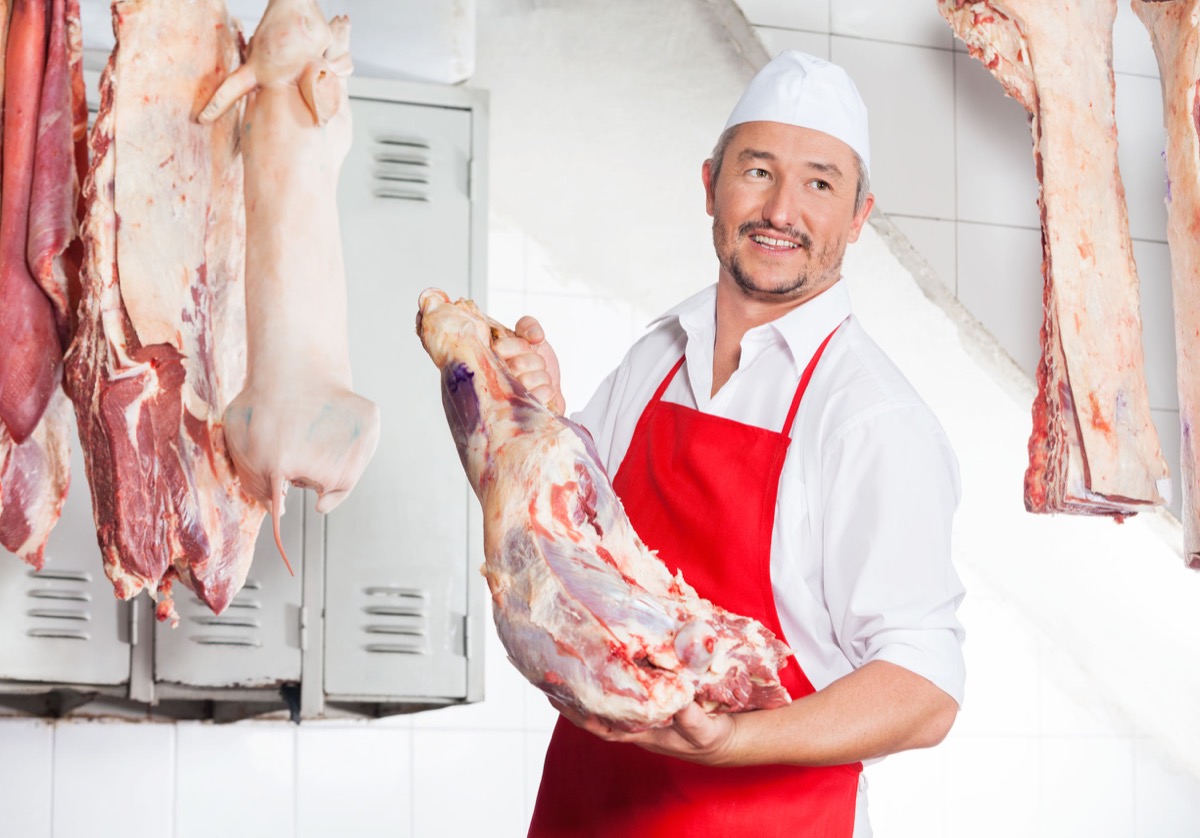 Increased Pay and Hazard Pay
One of the main focuses of the UFCW is ensuring members can earn a living wage. While meatpacking and food processing jobs used to support a middle-class lifestyle, wages and hours have failed to keep up with the cost of living. During the COVID-19 pandemic, the union is lobbying for wage increases, both temporary and permanent, along with hazard pay.  
UFCW International President Marc Perrone has even appealed directly to the Centers for Disease Control (CDC) to provide guidance on how to keep these workers safe. "With the growing threat of the coronavirus, we are urging the CDC to issue new mandatory guidance that standardizes safety protocols for grocery stores, pharmacies, food processing and meatpacking facilities," Perrone said in a statement on April 8, 2020. 
"Given the nature of the threat, the CDC must also provide new guidelines for physical distancing, enhanced cleaning, disinfecting and hygiene practices, personal protective equipment (PPE), and best practices for customers."
It is rare for customers to directly see how companies treat employees during a crisis, but the COVID-19 pandemic allows the general public to quickly spot the companies that go the extra mile from those that don't. The UFCW is using this to its advantage when lobbying for support. 
On April 1, 2020, the UFCW and Kroger announced increased pay and benefits to the grocer's 460,000 employees. Those included a pay raise of $2 per hour, emergency paid leave and installations throughout stores, including plexiglass partitions, to promote social distancing.
Albertsons Cos. (which includes Safeway) is also giving union and non-union workers a temporary $2-per-hour raise during the crisis. "In our manufacturing plants, distribution centers and in our stores, our associates are working tirelessly to serve our customers," says Vivek Sankaran, CEO of Albertsons Cos. "They work every day to keep our communities fed, their pantries and medicine cabinets stocked, and to ensure one less worry on our customers' minds as we all face this unprecedented pandemic."
The UFCW also supports smaller organizations and niche food worker unions that are lobbying for better treatment. In March 2020, Perrone commented in support of the Whole Worker organization, which is made up of Whole Foods employees. This group called for a sick-out on March 31 to call for hazard pay, unlimited PTO for workers who need to self-isolate, and a promise to shut down any store where a worker tests positive for COVID-19. 
Safer Working Conditions
The COVID-19 pandemic has made people hyper-aware of what they touch and who they come in contact with. With many people self-isolating, the grocery store has become one of the main sources of human contact. Workers are therefore put in high-risk situations just by clocking in each day. 
"Employers should expand access to personal protective equipment (PPE) such as masks and gloves and end any restrictions on workers wearing them," writes Molly Kinder, a fellow at the Brookings Institute. "While supplies of protective masks and gloves are extremely limited across the country, employers and policymakers should prioritize PPE for grocery workers as they become available."
Union leaders are using their industry expertise to educate consumers in a way that will better protect workers. Steve Powell, UFCW Local 881 president in Chicago, is promoting a "just say no to reusable [bags]" campaign for the next few months. He says his workers are scared of touching bags brought in by customers. Instead, paper and plastic bags are considered safe and sanitary. 
Other companies, like Albertsons and Safeway, are installing plexiglass shields at checkout counters to limit customer contact with employees. In some cases, these sneeze guards are coming too late. 
Todd Walters, president of UFCW Local 135 of San Diego and Imperial Counties, says there were at least 11 confirmed COVID-19 cases among union members in Southern California as of March 28. Walters is not only fighting for representation and protections for grocery store workers, but also tracking the virus within his jurisdiction and monitoring grocery-based hotspots. 
Of course, these increased safety protections aren't limited to grocery workers. While they are the most visible, the UFCW is also working behind the scenes to protect food processing workers and warehouse packers — the people making the food that ends up on grocery-store shelves. 
"Consider how tight a factory line can be packed, with workers standing elbow-to-elbow for long shifts," says Chloe Sorvino, staff writer at Forbes. "On top of that, many meat processing workers live in cramped communal housing in remote rural areas with shared bathrooms and kitchens where a virus could spread quickly without increased cleaning." 
Staying home and social distancing is a luxury that most food workers don't have, regardless of where they are in the supply chain.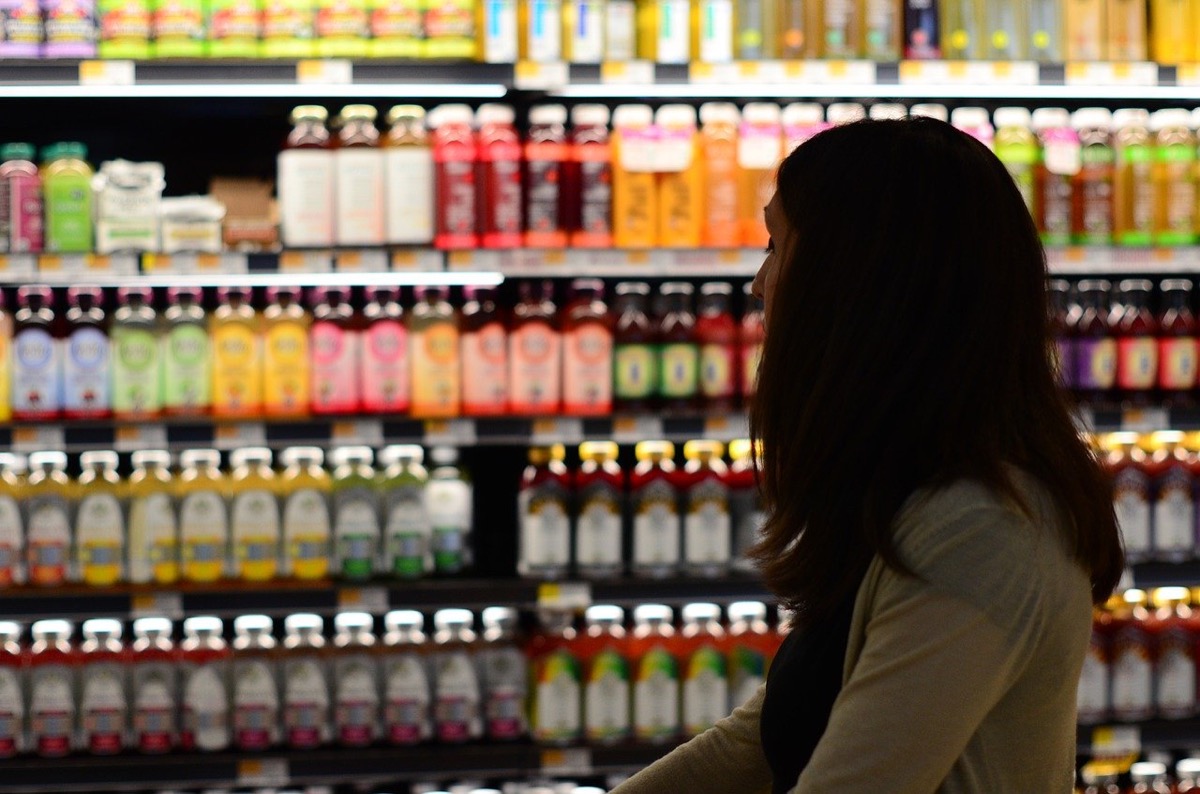 Paid Sick Leave and Other Benefits
UFCW leaders are fighting for their members in any way they can. In some states, this means lobbying for grocery employees to receive first responder status. These essential employees are keeping the food supply going, without the same access to child-care services, COVID-19 testing and protective equipment as healthcare workers. 
"We are lacking things that are essential for our safety and the safety of our customers," Vanessa Bain, leader of the Gig Workers Collective, tells Vox. "We are potentially going to be vectors of this disease." 
Instacart shoppers and other grocery workers come into contact with hundreds of different surfaces at work and interact with dozens of people each day. Not only are they at risk for catching COVID-19, but they could also carry it and bring it home to their families.  
"No one is going to deny that grocery store workers and people who produce food are not only essential, but also front-line workers," says Caitlin Blair, UFCW Local 227 communications director in Louisville, Kentucky. "They're heroes. They're going into work. They're risking their personal health and safety to serve their communities."
Many state leaders stand on the side of grocery and Whole Food employees, and other grocery workers. In an article for USA Today, Mike Snider reports that 15 state attorneys general sent a letter to Amazon CEO Jeff Bezos and Whole Foods CEO John Mackey, requesting that they stop putting employees at risk and start offering paid sick leave to those who have been placed in quarantine.    
At present, retailers offering paid leave are in the minority. Even those that do only offer partial paid time off.  
"The majority of our grocery employers have not agreed to any form of paid leave for associates impacted by COVID-19, and many are saying they will provide what the state or federal government requires of them, but otherwise will not change their leave policies," says Melanie Bartholf, service director of UFCW Local 1473 in Wisconsin and Upper Michigan. 
This is happening at a time when employees are getting sick just because they came to work. This is why strong unions and worker solidarity are crucial at all times. That way, in a moment of crisis, unions can be prepared to defend workers at the moment workers are most vulnerable.
Images by: Luca Bertolli/©123RF.com, Tyler Olson/©123RF.com, kc0uvb