Unions Fight For That: Safer Working Conditions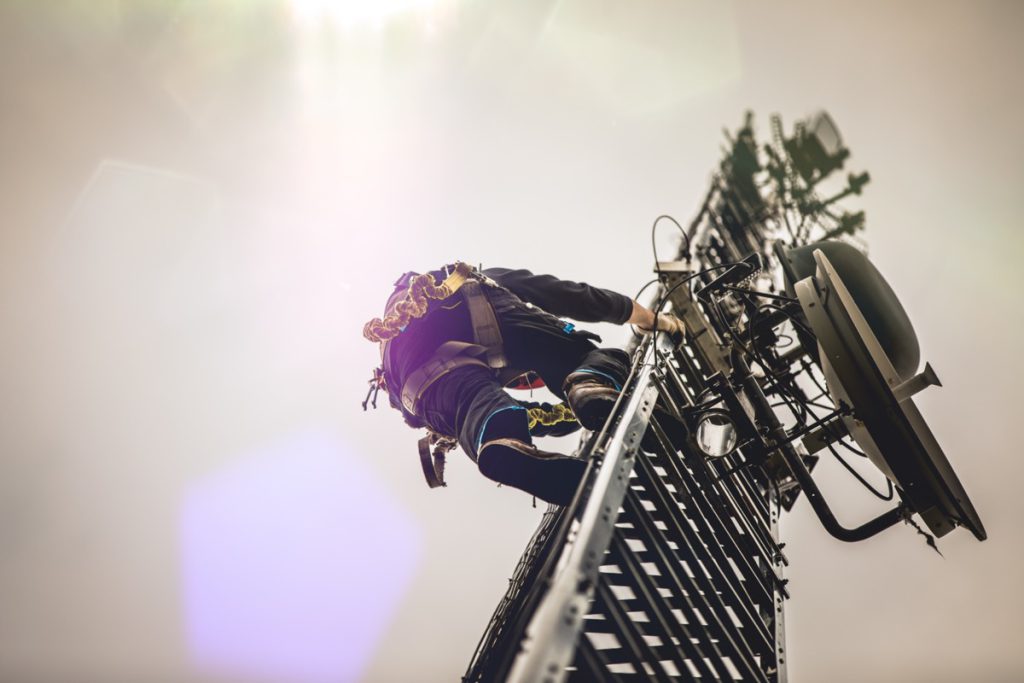 Ken Green
CEO & Founder
UnionTrack
Since their inception, unions have played a critical role in improving America's work culture and economy.
They have served to not only protect working people, but also to shape how work is done in nearly every industry. They use the power of collective bargaining to force employers to confront and resolve issues that are important to workers.
Most people don't even realize the impact labor unions have had on their lives. "Americans often fail to realize how terrible many jobs used to be," writes Steven Greenhouse, senior fellow at The Century Foundation. 
Thanks to the efforts of organized labor, many Americans enjoy benefits such as a weekend, a 40-hour work week, an eight-hour work day, workers compensation, unemployment benefits, and employer-based health coverage — though these are still not universal for all U.S. workers.
Perhaps most importantly, workers are safer on the job because of unions. "Labor unions in the United States have long helped to improve U.S. workers' safety and guarantee safe worksites," write Adam Dean, Jamie McCallum, and Atheendar Venkataramani in an article for the Washington Center for Equitable Growth. 
Through collective bargaining, unions can fight for workplace safety measures, and "workers can use such agreements to insert occupation-specific safety measures that can become permanent features of company policy," explain the authors.
Here are three examples — two recent, one historical — of how unions have stepped up to help improve workplace safety in America.
Tower Climber Safety
Tower technicians, also called tower climbers, have one of the most dangerous jobs.
According to a recent report by the Tower Climbers Union/Communications Workers of America (CWA), 65 percent of wireless tower technicians have been on a job site where someone has been injured, and 4 percent where someone has been killed. 
"I have one of the most interesting jobs in America, but it's also one of the most dangerous," says Ryan Dupal, a tower technician and member of the Tower Climbers Union/CWA. "I've worked in extreme wind, at night when it's hard to see two feet in front of me, and in freezing temperatures, all while hundreds of feet up in the air." 
And most are performing their duties without adequate safety precautions from wireless carriers and tower owners, hence the high rate of injuries and deaths. After the results of the survey were released in May 2023, tower climbers rallied outside carriers' shareholder meetings to raise awareness about the hazards they face and request that the companies meet with the union to address workplace safety. 
"We push for policies that give workers the right to take breaks, or to get warm, to have the right kind of protection clothing provided by the employer, work schedules may come into play – all of those things are part of what needs to be done in order to have people be protected," says Micki Siegel de Hernández, national deputy director of Occupational Safety and Health for the CWA.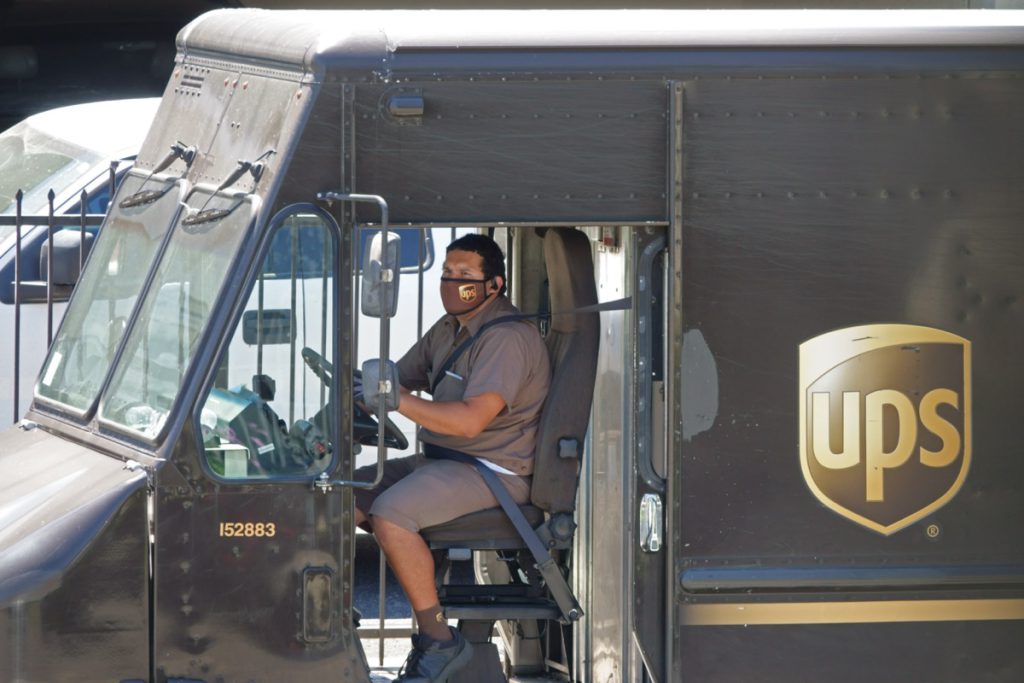 UPS Trucks Are Getting Air-Conditioners
The International Brotherhood of Teamsters (Teamsters) is currently negotiating a new collective bargaining agreement with UPS on behalf of its nearly 340,000 members with the company. One of the central issues in negotiations is equipping UPS vehicles with air conditioning and fans for workers.
As reported by the Washington Post's Shera Avi-Yonah, company reports submitted to the Occupational Safety and Health Administration (OSHA) show at least 143 employees have suffered severe heat-related injuries since 2015. The key problem is drivers are working in excessive heat conditions in vehicles that have minimal to no cooling systems. 
As of now, it appears that will be remedied in the new contract. The Teamsters announced on June 13, 2023, that UPS "agreed to equip its delivery and logistics vehicles with air conditioning systems, new heat shields and additional fans on the trucks," among other concessions to be enacted in new vehicles in 2024, writes Dan Ronan, senior reporter at Transport Topics. 
"Air conditioning is coming to UPS, and Teamster members in these vehicles will get the relief and protection they've been fighting for," said Teamster General President Sean O'Brien in the announcement. "Today's progress was a significant step towards a stronger new reality for so many workers and their families."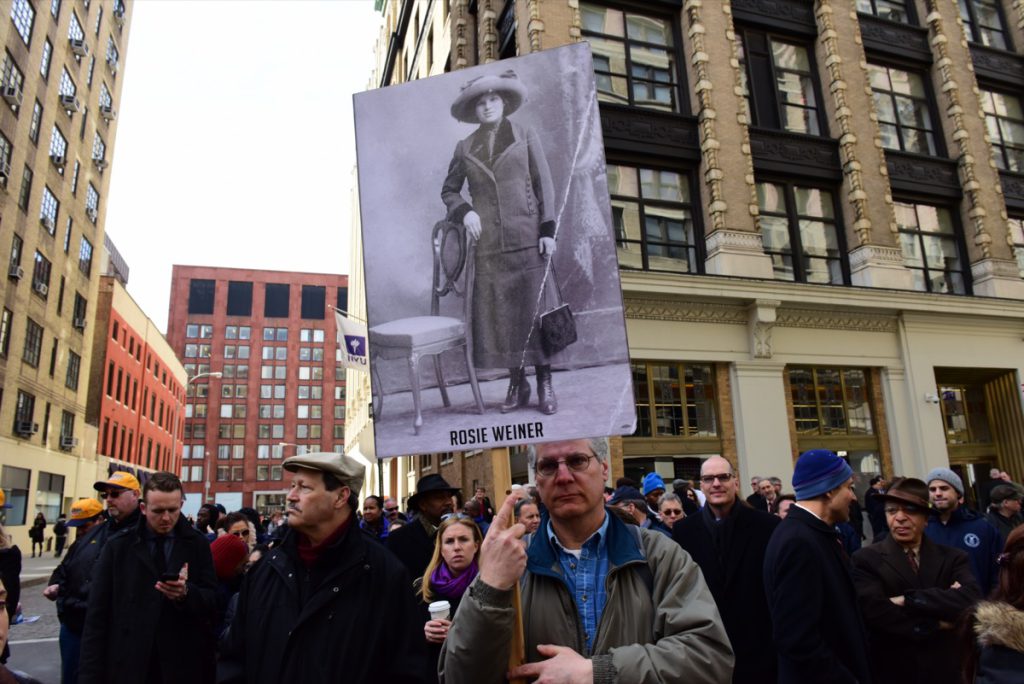 The Triangle Shirtwaist Factory Fire
In the early 1900s, workers in the garment industry suffered under brutal working conditions.
Most of the workers were women, some as young as 14 years old, who worked 12-hour days for six or seven days a week. Their pay: about $6 per week, which works out to around $180 today. But pay was the least of their troubles. Working conditions in most of the factories were nothing short of deplorable, and workplace safety was an afterthought for management.
Apparel companies' blasé attitude towards creating safe working environments led to one of the worst horrific workplace accidents in history — a tragedy that could have been mitigated, if not prevented, had management prioritized workplace safety.
The Triangle Shirtwaist Factory occupied the top three floors of the 10-story Asch Building in New York City. According to reports, in the name of productivity, the company kept exit doors locked to keep workers from leaving without permission. The building itself was not built with fire safety in mind, either. It had no overhead sprinklers and only one fire escape, explains University of Michigan professor Dr. Howard Markel.  
When a fire broke out on the eighth floor on March 25, 1911, hundreds of workers were trapped. Firefighters attempted rescue, but their ladders only reached as high as the sixth floor. Workers desperate to escape jumped out of windows to their deaths. All told, 146 workers died that day, sparking outrage across the country.
The Triangle Shirtwaist Factory Fought Against Unionization Efforts
At the time of the incident, garment industry workers were already protesting working conditions and organizing to enact changes to keep them safer at work. 
In 1909, the International Ladies' Garment Workers' Union (ILGWU) and the Women's Trade Union League (WTUL) were leading the charge to force companies to protect their workers. 
In 1909, ILGWU Local 25 approved a strike, and more than 20,000 shirtwaist makers from 500 factories walked out on the job, explains the AFL-CIO. Labeled by history as the Uprising of 20,000, the strike was a watershed moment for garment industry workers. Those workers won concessions for better wages, standardized work days, safer working conditions, and union representation from many of the factories.
One particular holdout was the Triangle Shirtwaist Factory, which was so staunchly anti-union that it launched an effort to form an industry association with other companies to keep out unions, notes the AFL-CIO. As a result, workers for those companies went back to work without a union agreement, which ultimately contributed to the deaths during the 1911 fire. 
Labor Activists Put on the Pressure for Change
Angered by the preventable tragedy, labor activists and industry workers demanded change. 
"Outraged cries calling for action to improve the unsafe conditions in workshops could be heard from every quarter, from the mainstream conservative to the progressive and union press," writes the School of Industrial and Labor Relations (ILR) at Cornell University. 
As a result of labor activists' efforts, New York's governor created the Factory Investigating Commission, which subsequently investigated thousands of factories for safety issues and enacted laws pertaining to fire safety, inspections, sanitation, and employment rules.
A safe working environment should be a basic right for all working people. As unions continue on their key mission to create those safe workplaces, leaders can use a tool like UnionTrack® ENGAGE® to encourage member participation in conversations about what they need to be safer on the job. 
Images used under license from Shutterstock.com.