A New Era: Liz Shuler Elected To Lead the AFL-CIO After Richard Trumka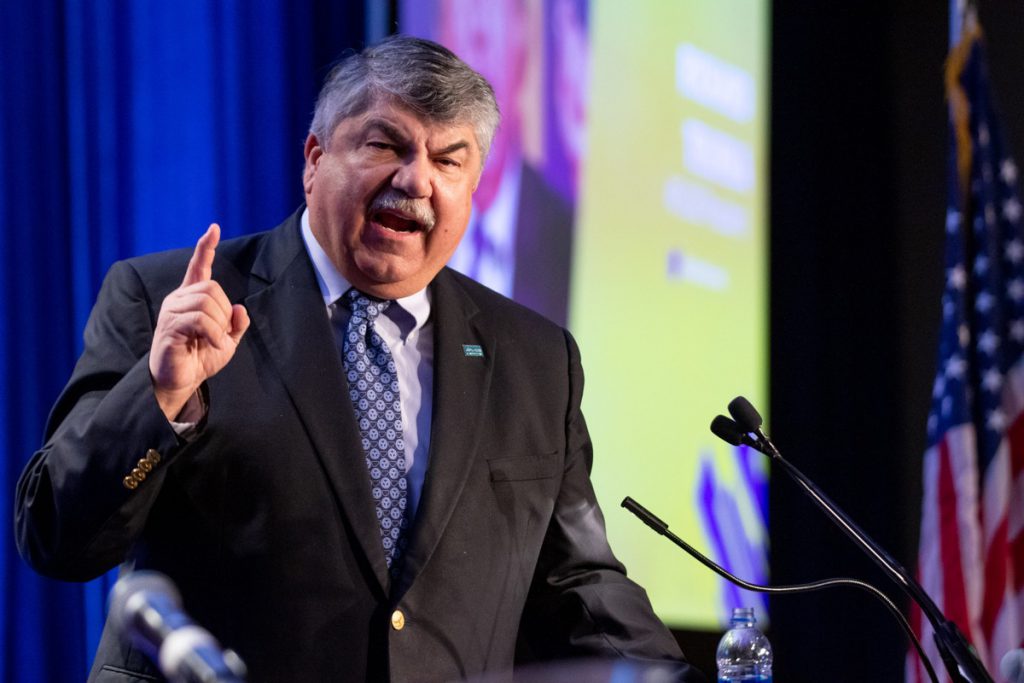 AFL-CIO President and labor movement icon Richard Trumka passed away unexpectedly on August 5, 2021, leaving behind the legacy of a lifetime spent fighting for the rights of working people and defending democracy.
"For decades, Rich fought tirelessly to improve the lives of working people all over the world, and his legacy will be one of profound love for workers and the labor movement," said John Costa, international president of the Amalgamated Transit Union (ATU).
The Life and Legacy of Richard Trumka
Born to a coal mining union family, Richard Trumka's journey as a champion of the labor movement began when he started working in the Pennsylvania coal mines while attending college and then law school. In 1982, after completing his education, he ran for and was elected president of the United Mine Workers of America (UMWA), making him the youngest president of that organization.
His platform was one of reformation, which was the same stance he took when he ran for and was elected secretary-treasurer of the AFL-CIO in 1995. He served in that role until 2009 when he was elected president, a position he held until his death.
"Richard Trumka was a powerful labor advocate who championed policies that helped countless union brothers and sisters. His presence in the labor movement will be sorely missed," said Ken Green founder and CEO of UnionTrack, Inc.
Over the years, Trumka's positive influence and passionate leadership reached beyond the AFL-CIO. Often described as a firebrand, he was driven by a vision of shared prosperity for all working families. For him, the labor movement was about more than giving workers a collective voice. It was also a tool with which to fight for economic justice.
To that end, he advocated on a global scale for issues such as workplace safety, worker-centered trade, higher wages, equal pay, worker dignity and the right of all workers to join unions to collectively bargain. Some of his most notable contributions to the labor movement include:
Leading the Pittston Coal strike in 1989.
Supporting imprisoned trade unionists in Burma.
Promoting a boycott of Shell Oil until it ended its business dealings in South Africa.
Emphasizing immigrant justice.
"Rich Trumka devoted his life to working people, from his early days as president of the United Mine Workers of America to his unparalleled leadership as the voice of America's labor movement," said Tim Schlittner, communications director of the AFL-CIO. That dedication earned him the inaugural World Peace Prize for Labor Leadership in 2018.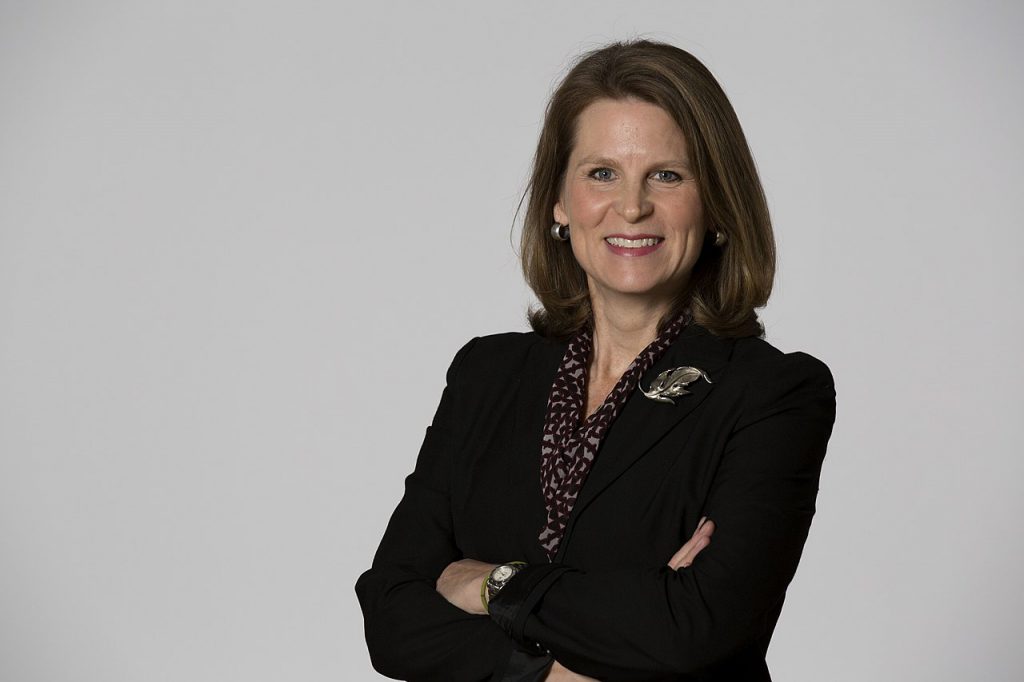 The AFL-CIO Elects its Most Diverse Leadership Team, Ever
Following in Trumka's footsteps won't be easy but it's a challenge Liz Shuler, the first woman to lead the AFL-CIO, is ready to face. "I am humbled, honored and ready to guide this federation forward," Shuler said in a statement after her election to the position.
A long-time union activist, Shuler ascends to her presidency after serving as secretary-treasurer since 2009. In that role, she managed the union's finances and led initiatives on "the future of work, retirement security, the clean energy economy, public safety reform, workforce development, and empowering women and young workers," notes the AFL-CIO in its statement on her election.
Prior to being elected to secretary-treasurer she held positions as an organizer, a lobbyist and an executive assistant to the president at the International Brotherhood of Electrical Workers (IBEW), the same union to which her father belonged. Her time at the IBEW was largely spent mobilizing workers to stand up for their rights and lobbying Congress on issues important to working families.
Shuler exemplified union leadership during the "The World of MultiEmployer Benefit Funds" podcast with Traci Dority-Shanklin on the Value of Union Membership with Liz Shuler, discussing the future of defined benefit plans, the union brand, and myths about organized labor.
Supporting Shuler will be Fred Redmond, the first Black American to be elected to the office of secretary-treasurer for the AFL-CIO. Redmond has served as international vice president of human affairs for the United Steelworkers union since 2006 when he was elected after decades of service and leadership in his local and with the International staff.
Shuler and Redmond, along with current executive vice president, Tefere Gebre, who is the first immigrant elected to national office in the union, comprise the most diverse leadership team in the history of the federation.
According to Shuler, the focus for the union under her leadership will be lobbying for changes in labor laws to make them more worker friendly and using grassroots campaigns to increase union membership numbers. "We have to continue to be in the halls of power and push for legislation. But we also have to be in the streets," Shuler tells Michel Martin, the weekend host of NPR's All Things Considered.
UnionTrack realizes the importance of supporting the efforts of newly elected union leadership, and we are prepared to help all our Brothers and Sisters with this great labor movement. "UnionTrack is delighted to acknowledge Liz Shuler as the elected President of AFL-CIO, the strength and passion that Shuler has for the labor movement will benefit all going forward," said Ken Green founder and CEO.
Images by: Keith Mellnick, AFL-CIO