Workers in Action: Notable US Labor Strikes in Late 2021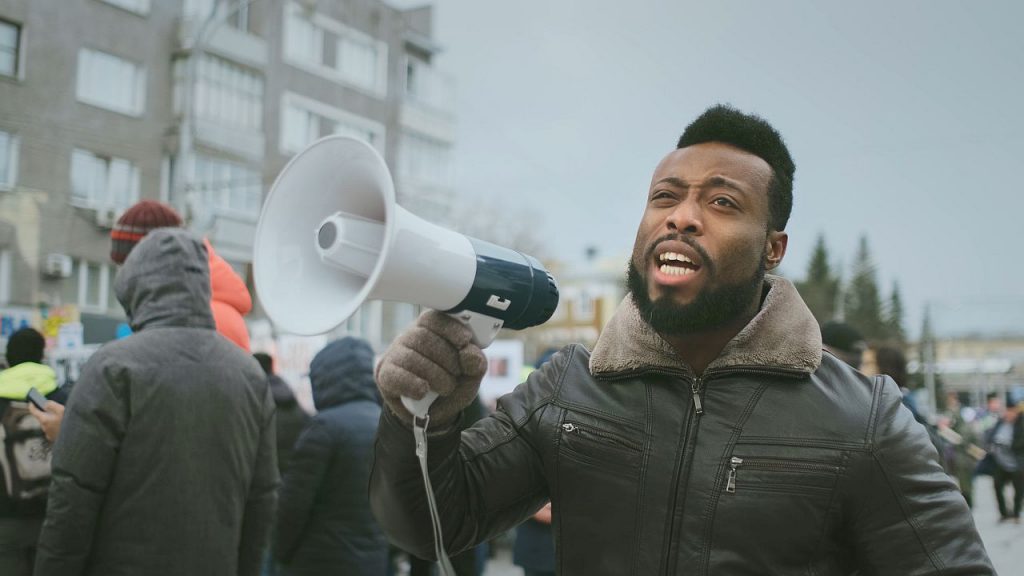 Ken Green
CEO & President
UnionTrack
Thousands of workers were on strike in the fall of 2021, with a number of strikes lasting longer than a month.
It's an uptick that Joseph McCartin, a professor of history and executive director at the Kalmanovitz Initiative for Labor and the Working Poor at Georgetown University, says is driven by three key factors:
Post-crisis worker militancy.
The labor shortage due to the Great Resignation.
A labor-friendly administration.
No matter the motivation, what's obvious is that workers have felt more empowered to join together and stand up for themselves. Here are a few of the notable labor strikes that have taken place over the last few months.
Catholic Health Agrees to Better Pay, Benefits After Five-Week Strike
About 2,000 workers at Mercy Hospital in Buffalo, New York, represented by the Communications Workers of America (CWA) Local 1133, went on strike on October 1, 2021, after their contract expired. They were protesting insufficient staffing levels and unacceptable working conditions at the hospital. It was the latest in a long line of strikes by hospital workers this year.
The strike lasted for five weeks, until 94 percent of members voted to ratify a new contract and returned to work. "Thanks to the steadfast determination and sacrifices of our members over the past five weeks, these Catholic Health hospitals are now the first in New York, and some of the only across the country that will guarantee safe staffing levels," said CWA Area Director Debora Hayes, after the vote.
"This is a tremendous victory not only for our members, but for the patients, their families and the community who can be assured they will receive the highest quality care."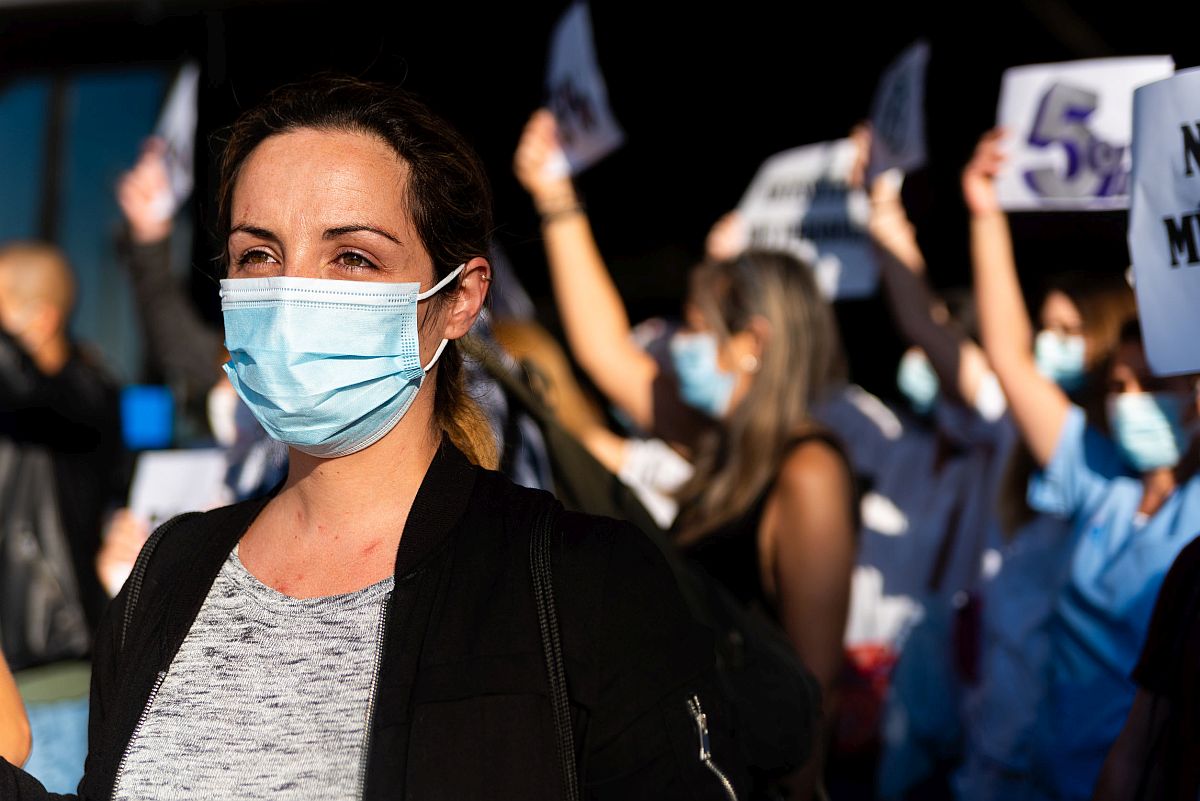 Kellogg Workers End Two-Tier System After 11-Week Strike
On October 5, 2021, approximately 1,400 workers at four Kellogg plants (represented by the Bakery, Confectionery, Tobacco Workers and Grain Millers International Union) went on strike.
The action was to protest lackluster pay and benefits increases, the threat by the company to send jobs offshore, and the proposed two-tier wage system that would exacerbate wage inequality among workers.
After more than two months, the union and Kellogg Co. reached a collective agreement that:
Got rid of the two-tier wage system.
Created a path for everyone to get regular, full-time employment.
Stipulated no plant shut-downs through October 2026.
Raised pension multipliers and cost-of-living increases.
The union voted to ratify the contract on December 21, bringing the strike to an end.
"Our striking members at Kellogg's ready-to-eat cereal production facilities courageously stood their ground and sacrificed so much in order to achieve a fair contract," BCTGM International President Anthony Shelton said in December. "This agreement makes gains and does not include any concessions."
Kaiser Avoids Major Healthcare Strike With Last-Minute Deal
On October 11, more than 34,000 healthcare workers at Kaiser Permanente authorized a strike across job sites in California, Oregon and Washington.
Northwest Labor Press's Don McIntosh did a good job of reporting the story, in which Kaiser initially had proposed its own two-tier system "in which new hires would be paid a third less than current employees doing the same work," McIntosh reported.
For healthcare workers a year and a half into a global pandemic, that failed to resonate. Thousands of people were ready to strike on November 15, but a deal between the company and the union was struck two days before.
Details of that deal include across-the-board raises, a bonus plan, no cuts to health or dental, and "new safe staffing and workload language," as Robert King at Fierce Healthcare reported in November.
John Deere Workers Secure Pay Raises After Five-Week Strike
On October 14, 2021, more than 10,000 workers at 14 Deere & Company locations went on strike after 90 percent of members rejected the first contract offered by the company. While meager pay increases after the company reported record profits were at the heart of the discontent, workers were also upset with how they were being treated by the company.
After five weeks on strike, 61 percent of workers approved a new six-year contract, putting an end to the strike on November 17, 2021. The new contract includes a 10 percent increase in wages this year and a total increase of 20 percent over the next five years, among other benefits.
"Our members' courageous willingness to strike in order to attain a better standard of living and a more secure retirement resulted in a groundbreaking contract and sets a new standard for workers not only within the UAW but throughout the country," said United Auto Workers Union (UAW) Vice President Chuck Browning.
Columbia Student Workers Gain Better Pay, Working Conditions
When it began on November 3, 2021, the student workers strike at Columbia University was the second-largest strike in the country. After rejecting a contract, some 3,000 student teaching and research staff organized through UAW Local 2110 went on strike to demand better pay, dental care, more secure contracts and third-party arbitration in cases of harassment.
The workers remained on strike even after the university threatened to replace them in the spring semester if they protested beyond December 10, 2021. The workers argue that what the university is doing is illegal and are planning to file an unfair labor practice suit with the NLRB.
As student worker and bargaining committee member Ethan Jacobs explains, the union previously filed unfair labor practice suits against the school. So, according to the NLRA, they are legally protected from being permanently replaced.
On January 7, 2022 — 10 weeks after the strike began — Student Workers of Columbia – UAW announced it had reached a tentative agreement that members would be able to vote on. The new agreement includes pay raises, "access to full arbitration or mediation for claims of discrimination and harassment," and numerous benefits.
At the end of January, union members voted overwhelmingly to ratify the new contract.
What these and the other strikes over the past months show is that workers are using their collective strength to improve conditions at work. As this high level of activism continues, organizers can use a tool like UnionTrack ENGAGE to communicate strike details and keep workers engaged in the process.
Images by: sibway/©123RF.com, beingbonny/©123RF.com