The Role of Unions in Addressing the Labor Shortage in Manufacturing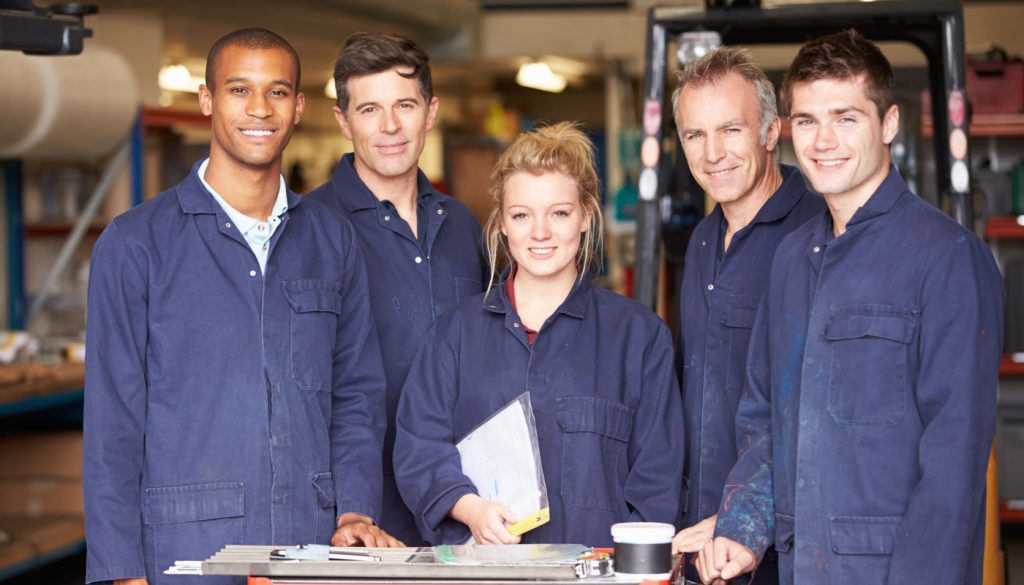 Ken Green
CEO & Founder
UnionTrack
The U.S. is experiencing a labor crisis in the manufacturing industry that is only expected to worsen.
According to a joint study by Deliotte and The Manufacturing Institute, the industry is expected to have 2.1 million unfilled job openings by the year 2030. Additionally, a 2022 outlook survey by the National Association of Manufacturers shows about 76 percent of manufacturers say attracting and retaining a quality workforce is one of their biggest challenges.
It's a difficult problem for manufacturing companies because there is no single cause for the worker shortage nor is there one clear-cut solution.
Why is There a Labor Shortage in Manufacturing?
The manufacturing industry is one of many experiencing a labor shortage. A number of factors are contributing to the struggle manufacturers continue to face when trying to fill critical open roles.
Negative Perceptions of Manufacturing Jobs
Over the past few decades, Americans' perceptions of jobs in the trades have soured. "We have a perception problem," says Carolyn Lee, president of The Manufacturing Institute. "People think it's a stationary, low-progression and low-knowledge industry. And that's not the case."
That shift is largely a side effect of the push by government, schools, and parents for young adults to get a college education rather than technical or vocational training.
"Working with your hands became 'uncool,'" writes manufacturing consultant Michael Collins. Consequently, many young people now view such jobs as low-skill, low-wage, dirty jobs instead of the highly-skilled, well-paying careers they really are, which has led to a shortage of skilled talent for manufacturing jobs. 
Workers Don't Have the Skills to Keep Up With Technology Changes
Evolving technology in the manufacturing industry is leaving companies with skills gaps to fill. While technology has opened the door for faster, more efficient manufacturing processes, it has also left employers with skills gaps.
As more advanced technology is introduced, companies need workers with specialized skills sets, such as computer skills and programming skills for robots and automation, to operate in the new environments. Unfortunately, many manufacturing professionals simply don't possess those skills.
A Steady Decline in Union Participation
Perhaps one of the most significant factors contributing to the labor shortage in the manufacturing industry is the weakening of unions. Through their apprenticeship programs and learning opportunities, unions have historically helped to ensure a steady pipeline of skilled workers. 

But a decline in union participation has chipped away at unions' ability to provide the opportunities to train the next generations of workers. According to the Bureau of Labor Statistics, union participation in the manufacturing sector in 2000 was nearly 15 percent. In 2022, it was down by almost half to 7.8 percent which equates to a significant drop in financial resources for unions.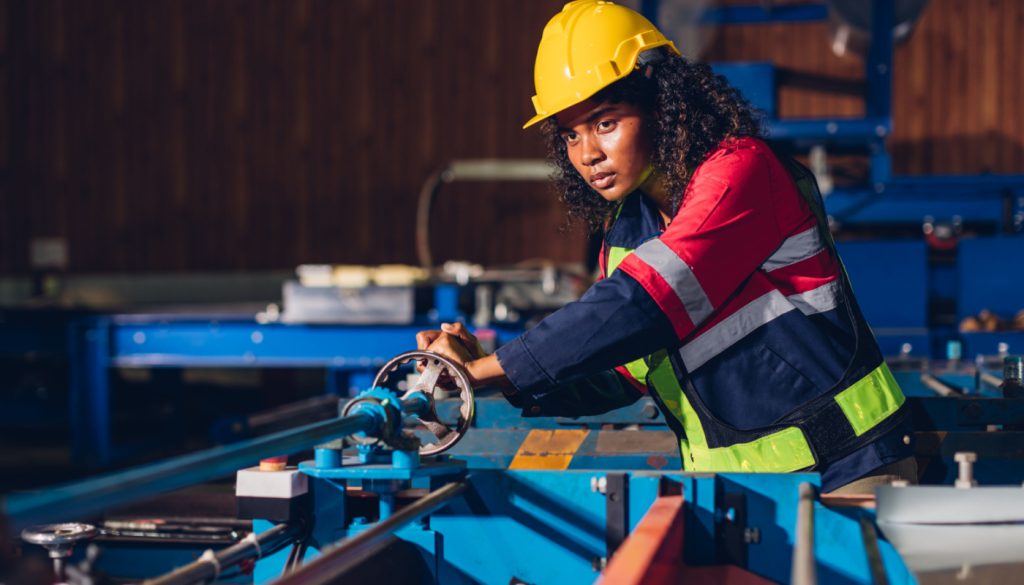 What Can Unions Do to Close the Gap?
Though maybe not as strong as they once were, manufacturing unions still have the experience and resources to close the skills gaps in manufacturing and, subsequently, increase their membership numbers.
Change the Perception of Manufacturing Jobs
To entice more workers into the industry, unions need to change the perception of manufacturing jobs. Doing so requires union leaders and members to take control of the narrative around working in the trades and demonstrate to young workers how a career in manufacturing is both fulfilling and rewarding.
Unions can attend career day events at schools and encourage counselors to push more students into careers in the trades. They can also conduct public messaging campaigns that espouse the benefits of a technical education over a college education for some students as well as the benefits of a career in the industry.
Support Training Programs for Skills Development
Manufacturing companies need more skilled workers — that's the bottom line. Filling skills pipelines is at the heart of what unions do. "Unions have a long history of engaging in worker training and development," writes the team at the Industrial Manufacturing Technician Apprenticeship initiative. "Manufacturing unions pioneered the apprenticeship model in industrial occupations."
Unions need to revive that model and provide paths for workers to develop new skills needed to succeed in today's manufacturing environment.
Promote DEI Initiatives to Broaden Talent Pool
Solving the labor shortage issue also requires widening the labor pool. As unions attempt to bring more workers into the manufacturing industry, they should be targeting underrepresented groups. A joint 2020 survey by Thomas and the Women in Manufacturing Association found that women only hold about 33 percent of manufacturing jobs. That leaves a large untapped talent pool to target. 
To build comprehensive programs that address these labor shortage solutions, union leaders can use a tool like UnionTrack® ENGAGE® to solicit feedback from members and engage them in these efforts. 
Images used under license from Shutterstock.com.