Unions Should Connect With High School Students Before They Graduate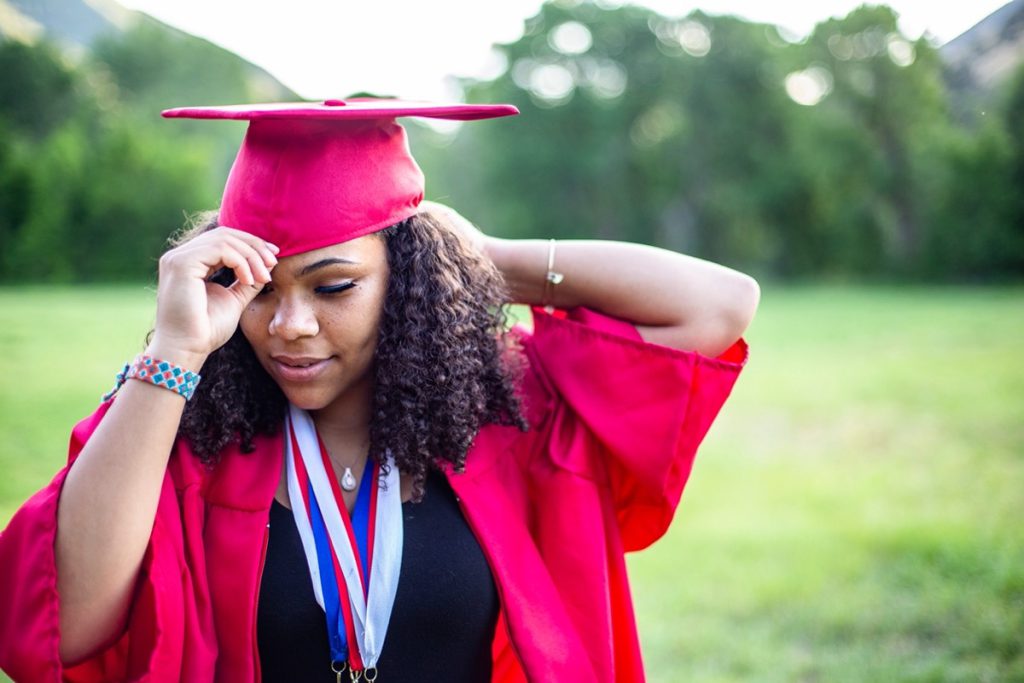 Ken Green
CEO & Founder
UnionTrack
Choosing a career path is one of the most important life decisions a person makes. Yet many young people make that decision without knowing all of the options available to them.
Unions are in a position to change that.
Our upcoming survey of the American public's feelings about unionization found that unions have a role to play in guiding people's futures. More than half of respondents admitted that hearing from a union representative in high school could have influenced their career choices.
And yet the majority of respondents said no union representatives spoke at their high schools or attended their schools' career days.
Reversing this trend and connecting with young people may be one of the greatest opportunities for unions today.
Young People Want Options For Their Futures
High schools have long pushed the narrative that earning a four-year degree is the best path to a good-earning job.
"High schools across the country usually promote a four-year college degree as the main option," writes WBEZ Chicago reporter Susie An. "But it's not right for every student."
Students are starting to realize that and seek out different options.
According to data from a 2021 survey by StrataTech, about 51 percent of high school students believe that a bachelor's degree from a four-year university is required to get a good job. That is an 11-percent drop from 2019. The StrataTech survey also shows 80 percent of students have a positive view of careers in trades.
The message for unions is that young people are open to different options for their futures.
Union representatives are in a unique position to connect students with career options that align with their interests and aptitudes. They can share insights that just may give students ideas for their working future — or maybe even steer someone down a different path than one they had originally planned to take.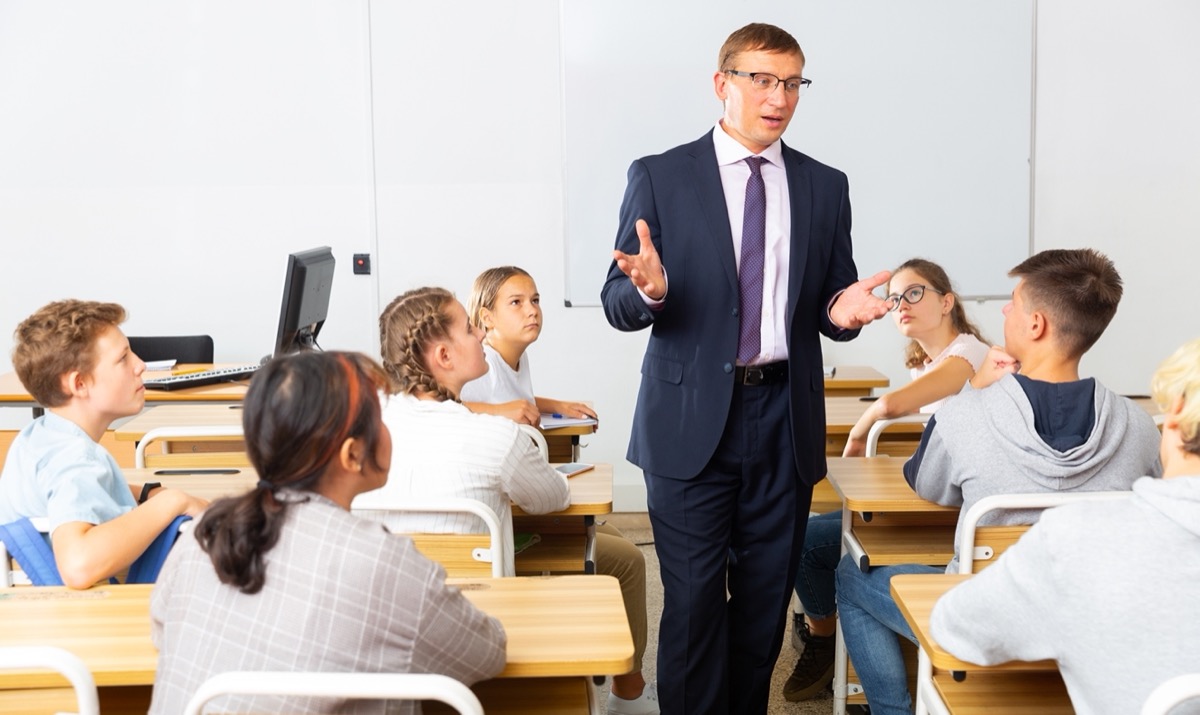 Unions Are Helping Shape Viable Futures for the Next Generation
In many ways, unions are charged with protecting the futures they present to young people.
To achieve this, unions must fight for living wages, educate young people about their rights whenever they enter the workforce, and encourage young people to embrace their power as a collective.
The Imminent Opportunity in Skilled Trades
For the past few decades, the U.S. education system has tended to favor university education as a next step for students over an education in skilled trades. The reasons for this are too numerous to get into here, but the consequences are clear.
At the beginning of 2023, there were about 4.3 million more available jobs than there were unemployed workers, says Curtis Dubay, chief economist at the U.S Chamber of Commerce. Unfilled roles in and adjacent to the skilled trades made up a large portion of those available jobs.
"There is a massive shortage of skilled workers, including in fields such as auto mechanics," Dubay writes. "This, in turn, creates issues for a variety of industries reliant on these skilled trade workers."
Data from recruitment software company Handshake shows that young people today are quickly and increasingly uninterested in trade jobs, Mary Yang at NPR writes. According to Handshake's data, the typical vacancy on that platform gets 19 applications. For skilled trades jobs, that number is about five applications.
As the United States gets older and older, there are fewer and fewer young prospects to replace retiring trades workers. Unions can help bridge this gap by showing students what kinds of skills they can learn and what kinds of jobs they can step into in the coming years.
The Fight for Living Wages in This Context
In an ideal world, every job would provide workers with a living wage. Part of organized labor's goal involves working toward that ideal.
This is especially important in the context of high school outreach. Often, adults find themselves talking to children who are unsure of their futures, or unsure of how the things they are learning will translate to fulfilling work and economic security in the future.
Organized labor acts on behalf of those kids, too. "Everyone deserves the chance to lead a healthy life; those who work deserve a wage that dignifies their contribution and covers the basics," writes the team at Policy Matters Ohio.
Teaching Young People How to Advocate for Themselves
Unions are the perfect resources for teaching students about their rights in the workplace.
"Teaching high school students about the rights they have when they enter the workforce will help them be more knowledgeable in navigating job experiences going into adulthood, which is important, particularly because there's a tremendous imbalance of power between employers and workers," writes Terri Gerstein, fellow at the Harvard Labor and Worklife Program and at the Economic Policy Institute.
"… Everyone should be able to agree that basic workplace rights education is unquestionably needed."
Unions have the experience and the resources to teach important life lessons about a person's rights in the workplace, and what can be accomplished through tools like collective bargaining.
"Just understanding what it means to have a voice—you learn the power that you get through that, but you also learn the limitations of that," says Steven Grossman, a member of the Illinois Educational Labor Relations Board.
Encouraging Young People to Organize
Unions can also use this outreach to demonstrate to students the value of union membership.
"Our goal should be to reach as many students as possible with the message that unions (workers joining together to improve their working conditions and their lives) are good for working people, the community, the economy, our industries and the country," writes the International Brotherhood of Teamsters (Teamsters).
This outreach has intrinsic value to unions, as well. Nearly 30 percent of our survey respondents said hearing from unions when they were younger may have led them to join a union, or at least join one sooner.
The challenge for unions is getting in front of students before they graduate.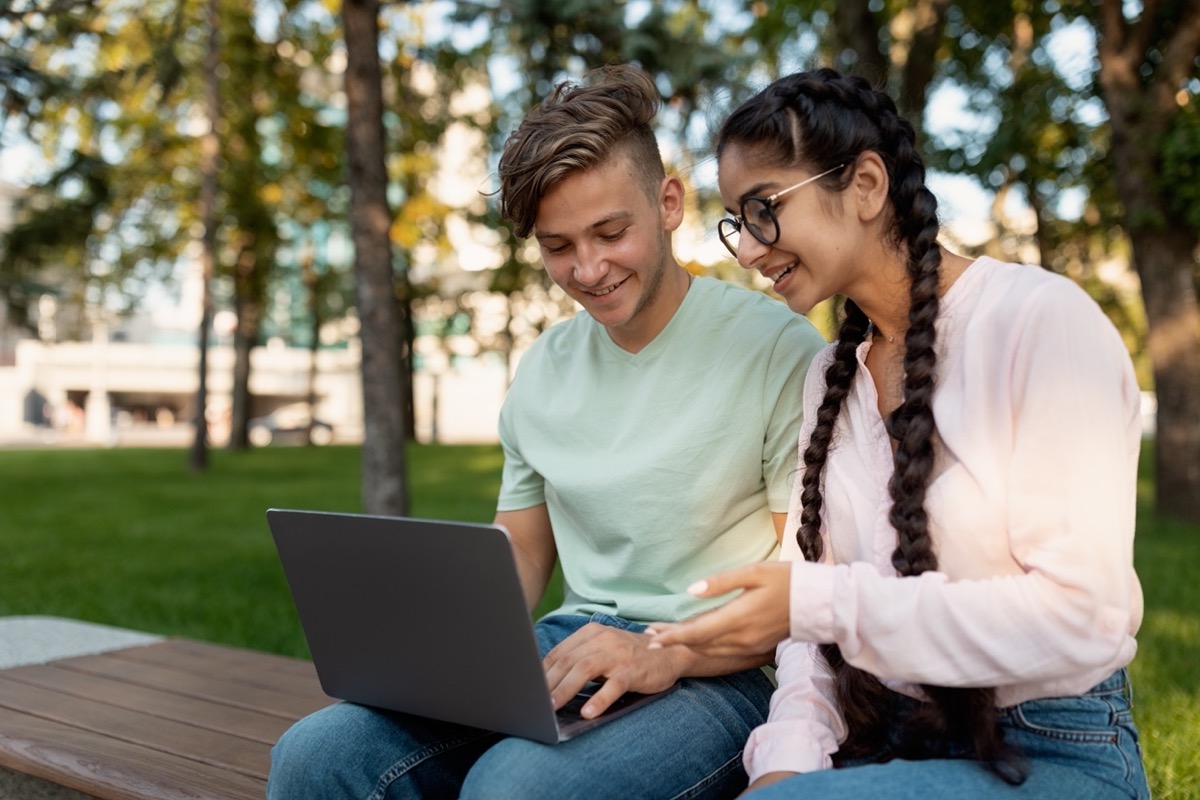 Unions Have to Push for Access to Students
Nearly 92 percent of respondents to our survey said union representatives did not speak at their high schools or attend career events. Whether this is intentional exclusion or unintentional oversight on the part of the schools, it demonstrates why unions need to be assertive about snagging that invitation or find creative ways to get in front of high school students.
Here are some ideas union leaders may want to consider.
Host off-campus student workshops. This can be an informal meet-and-greet to introduce students to unions and demonstrate different career opportunities within industries a particular local represents.
Distribute union literature to high school guidance counselors. As the saying goes, out-of-sight, out-of-mind. So, if the advisors have trade- and union-specific information on-hand to distribute, they may encourage students to explore different career options. The literature gives unions greater visibility in the schools.
Request space at career fairs. High schools often host college days or career fairs. Union leaders must be proactive about requesting space at such events. Establishing a good relationship with teachers and guidance counselors can help unions in this endeavor.
Contact history teachers to be a guest speaker. By giving a lesson on the labor movement and union's role in defending workers' rights, union leaders can pique the interests of students who want to learn more.
Coordinate a union-only career day. If there are a number of locals in one area, they can team up to host their own career day. For example, local construction unions in Rochester, New York, participate in a Construction Career Day to expose students to different construction careers. "If we expose students at an earlier age to careers in construction, we can change the lives not just of that one graduate or that one student, but the lives of their families," says New York state senator Jeremy Cooney.
What's critical for unions to remember is that they are relevant to young people and can exert some influence on their career choices. Unions just have to make efforts to connect with high school students before they graduate. This helps ensure those students:
Know all of the career options available to them.
Have basic knowledge of their rights in the workplace.
Understand what labor unions are and what they do.
A tool like UnionTrack® ENGAGE® can be helpful in helping union leaders and union members coordinate these kinds of outreach efforts in community schools.
Images by: yobro10/©123RF.com, jackf/©123RF.com, milkos/©123RF.com