How Foreign-Owned Manufacturing Impacts American Unions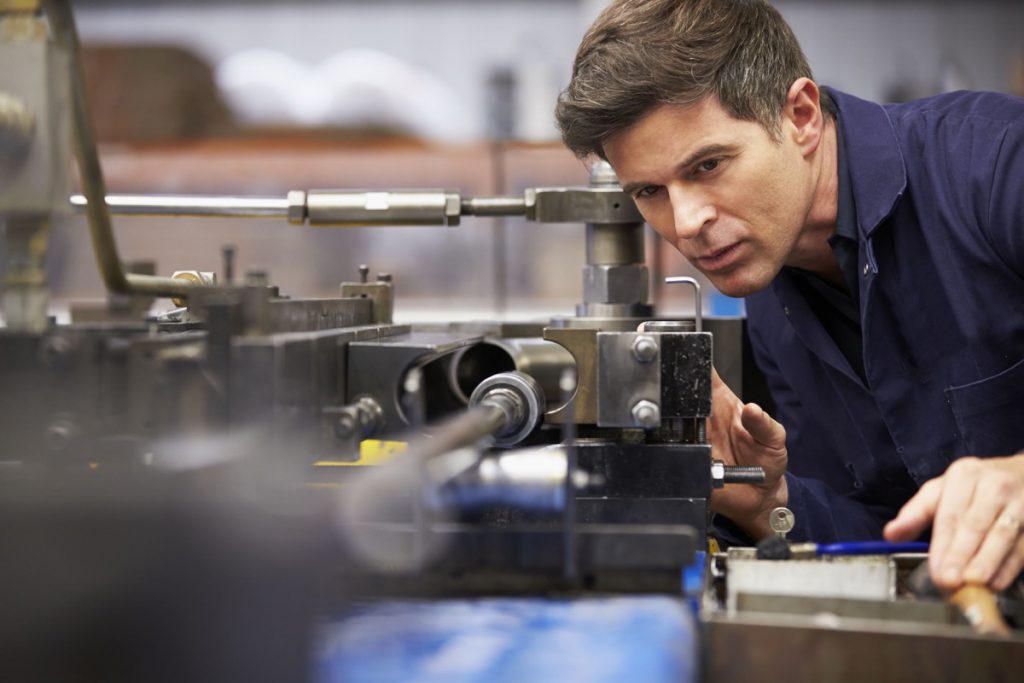 Ken Green
CEO/Founder
UnionTrack
Labor unions are struggling to keep and build memberships, even in sectors where workers have traditionally been pro-union, like manufacturing. Kristin Manganello, writing for Thomas Insights, reports that only 9 percent of manufacturing workers are unionized.
One of the reasons manufacturing has seen such a sharp drop in union membership is the growth of foreign-owned factories (also called "transplants") in the United States. And in no other industry is this as evident than in the automobile manufacturing industry.
Foreign Automakers Affect the UAW
Gone are the days when American workers at the Big 3 automakers — General Motors, Ford Motor Company and Chrysler — manufactured the majority of vehicles built in the U.S. 
Now, reports Chris Isidore, senior writer for CNN Business, foreign automakers produce nearly half of all the cars built in the United States in 31 foreign-owned plants. None of these facilities are unionized, even though the workers are generally paid less than those at union plants. 
That isn't for lack of trying.
The United Automobile, Aerospace, and Agricultural Implement Workers of America (UAW) has tried, and failed, a number of times to unionize foreign-owned auto plants. In the last five years, the union has lost a unionization vote at the Nissan plant in Canton, Mississippi, and two votes at the Volkswagen plant in Chattanooga, Tennessee. 
Workers at these facilities continue to reject the idea of bringing in a union to collectively bargain for better wages and working conditions.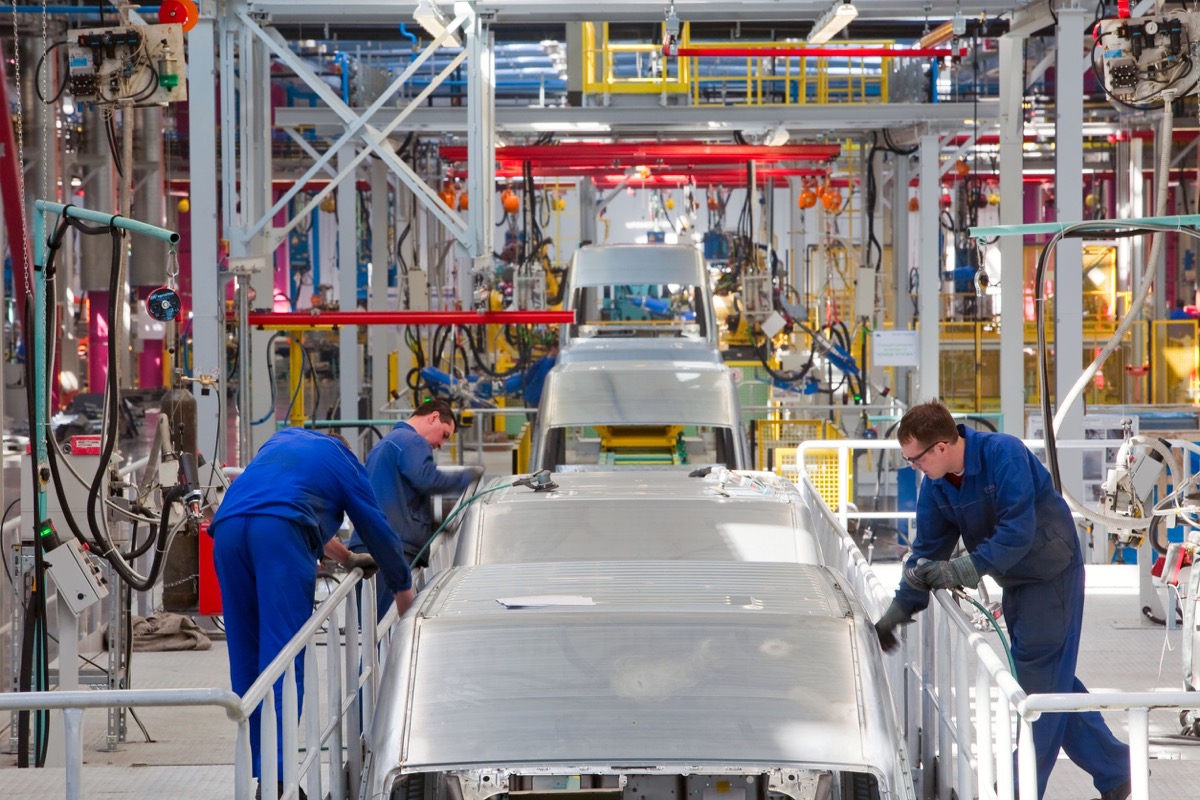 Foreign Automakers Are Intentionally Locating Themselves in the South
The majority of the foreign auto plants have set up shop in the South, where every state is a right-to-work state. Here, workers are traditionally resistant to unionizing, and wages are generally lower than in pro-union regions of the U.S., notes Jerry Hirsch, former auto industry staff writer for the Los Angeles Times.  
This has made the South "one of the most anti-union regions in the world," says Georg Leutert, automotive director at IndustriALL. And the more union drives that are defeated at factories in the region, the more foreign automakers locate there to take advantage of the anti-union sentiment.
The significant increase of foreign automakers locating in Alabama is a prime example. "Alabama's auto sector has taken off in the past 20 years," writes Jason Margolis, senior editor at The World. "From next to nothing, it has become the fifth-largest state for auto manufacturing, fueled by German and Asian carmakers, and it's growing. With new jobs coming, analysts expect Alabama to move up in state auto manufacturing rankings in coming years."
Nonunion, foreign-owned factories don't pay as much as union plants. That hasn't been enough to compel workers to organize, however.
As Brandi Gengler, an opponent of the union at the Volkswagen plant in Chattanooga, tells Huffington Post labor reporter Dave Jamieson, wages and benefits are fair enough to make negotiating through a union unnecessary. "I agreed to come to work for [Volkswagen] with those benefits and that hasn't changed," Gengler said. "They haven't taken anything away from me."
Gengler's point is reflective of what many workers at the Honda facility in Marysville, Ohio, have emphasized. "We don't have a problem here," front-end assembly worker Neal Howard tells Detroit News reporter Henry Payne. 
"Which is good because we are privileged to have a job — Honda could just shut down and move away. There is nothing to fight about. We have a good culture here, people just want to work."

Transplants Run Aggressive Union-Busting Campaigns — and UAW Numbers Are Declining
That allusion to job precarity is also present when these companies aggressively push back against unionization.
Such pushback was a driving force behind the failed UAW unionization effort at the Nissan plant in Mississippi in 2017. "Nissan is running one of the nastiest anti-union campaigns in the modern history of the American labor movement," Gary Casteel, former UAW secretary-treasurer, said at the time. That campaign included veiled threats to close the plant and lay off workers if employees voted to unionize.
That type of intimidation isn't uncommon. "Employers use photos of plants that have shut down to send a message," says Kate Bronfenbrenner, director of labor education research at Cornell University's School of Industrial and Labor Relations. "They might bring in a film crew from someplace in Asia to say they're filming the operations ahead of a move. And in manufacturing, these threats are credible."
Such messages scared a lot of card signers at the Nissan plant, maintenance worker Chuck Wells tells Labor Notes' Chris Brooks. And the delivery was not subtle. "Management and even people who work at the plant but don't work for Nissan were wearing 'vote no' shirts," Wells said.
It's tactics like these that have undercut the UAW's membership numbers. In 2018 alone, the UAW saw a 9-percent decrease in membership, even though 264,000 new manufacturing jobs were added in the U.S., note Keith Laing and Ian Thibodeau at The Detroit News.
Manufacturing Unions Face an Uphill Battle
As more foreign-owned manufacturing facilities open up across the U.S., unions must press on to get workers to organize. That's a tall order when American workers are too preoccupied with their jobs being sent overseas. Workers are then left to fend for themselves against corporate giants who play nice — until they don't.
Images by: Cathy Yeulet/©123RF.com, Vladimir Salman/©123RF.com, Ivan Traimak/©123RF.com