BLET: How the Nation's Oldest Transportation Union Advocates for Essential Rail Workers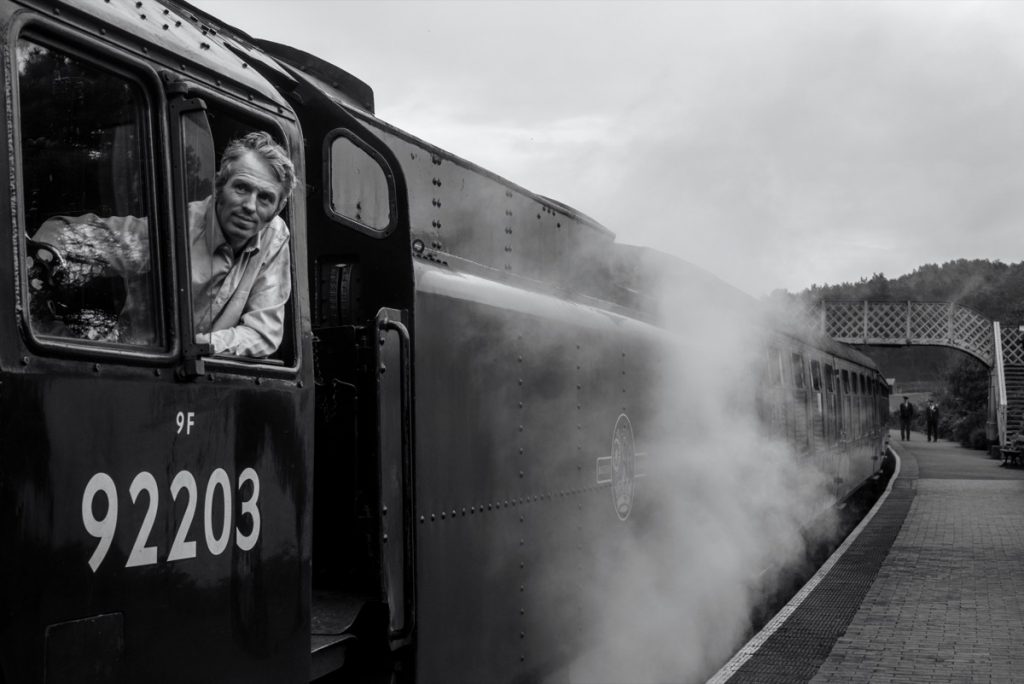 Ken Green
CEO/Founder
UnionTrack
The COVID-19 pandemic has given Americans a whole new appreciation for the workers whose labor powers this economy.
Many of us have seen first-hand how essential healthcare workers and retail workers are. Rail workers are every bit as essential to keeping this country operational during a quarantine. They move the goods, the food and the essential supplies that end up on pharmacy shelves, in grocery deliveries and in Amazon orders.
The thousands of rail transport workers deemed essential to America's logistics network have the support of the Brotherhood of Locomotive Engineers and Trainmen, a union that's been fighting for rail workers for more than 150 years.
Here's how the BLET has responded to the COVID-19 pandemic and what the union has been doing to fight for rail workers.
BLET Leadership Was Quick to Respond to the COVID-19 Threat
On March 5, 2020, BLET President Dennis R. Pierce called upon rail companies to prepare for a COVID-19 pandemic.
For context, on March 5 the WHO had yet to declare a pandemic, countries like Italy and Spain had yet to lock down, and there were only a few dozen reported COVID-19 cases in the United States. Pierce was ahead of the curve in anticipating the needs of rail workers.
In his March 5 letter to leaders of the National Railway Labor Conference, the American Short Line and Regional Railroad Association, and the American Public Transportation Association, Pierce asked railroads "to suspend their attendance policies and actively encourage sick employees to stay home." He also called for hand sanitizer and disinfecting wipes to be made available to all crewmembers.
As the pandemic unfolded, BLET continued to push for safe working conditions for rail workers on the jobs, work for people who had been furloughed, and money for those who couldn't work.
Safer Conditions for Rail Workers
In late March 2020, Pierce personally called the CEOs of major rail companies to demand that each take three steps toward creating a clean, safe workplace for rail workers. Those steps included:
Giving sick employees time off and easing "draconian" attendance policies. "It appears that many of the nation's freight carriers have spent so much time chasing after the small number of employees who don't work enough by arbitrary carrier standards that they have forgotten how to fairly treat the vast majority of their employees who are just here to do their jobs," he wrote.
Cleaning and sanitizing workplaces. Those workplaces include on-duty stations, crew vans and hotels — not necessarily worksites, but places where rail workers must spend time to be able to do their jobs.
Staffing to meet demand, and not to optimize operational costs through lean staffing. "Whether it be recalling shop craft employees to sanitize locomotives, or recalling operating crews to backfill for those sick employees who should be out of the workplace healing, the railroads must get away from their Precision Scheduled Railroading job cutting mindset if they expect to do their part to get our great nation through this national emergency," Pierce wrote.
Further, Pierce and SMART Transportation Division President Jeremy R. Ferguson called on the Federal Railroad Administration to pass an emergency order for passenger and commuter trains to mitigate the spread of coronavirus. 
"The unions' request for an EO calls for an action plan to help address the potential spread of the coronavirus among rail workers using protocols established by the Centers for Disease Control and Prevention (CDC)," they wrote. 
"To date, the FRA has failed to enact such an action plan. Several components of the unions' passenger rail EO request mirror those requested in their joint freight petition, which includes: locomotive sanitation, common room sanitation, employee temperature observation protocols, away-from-home terminal procedures, crew transportation sanitation, what to do if an employee develops symptoms, and furlough recall procedures."
Giving Furloughed Workers a Chance to Work
BLET has since pushed harder for jobs for furloughed rail employees, who lost jobs by the thousands in the previous years to rail operators' lean staffing tactics. 
Progressive Railroading reported in mid-April that BLET and other unions have applied political pressure at the federal level to ensure furloughed workers — and not the easing of operational regulations — are the first choice for rail companies struggling to meet demand.
"If a carrier finds itself short on active employees, its first option must be found in the abundant supply of out-of-work railroaders, not in administrative intervention to be exempted from safety-critical regulations," reads a joint letter from the American Train Dispatchers Association; Brotherhood of Locomotive Engineers and Trainmen; Brotherhood of Maintenance of Way Employes Division; and the International Association of Sheet Metal, Air, Rail and Transportation Workers-Transportation Division.
The unions also asked the FRA for oversight on rail carriers' use of regulatory waivers and for furloughed workers in need of retraining to be fast-tracked back into jobs.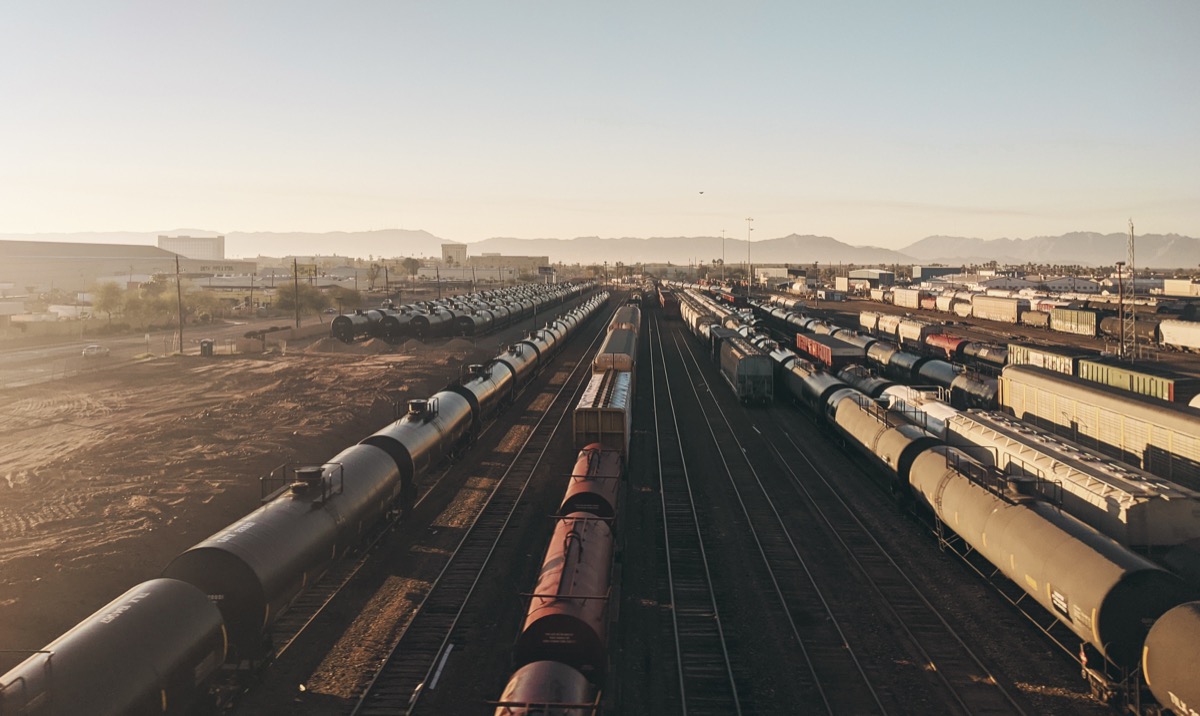 Rail Workers Have Always Been at the Center of the Labor Movement
In the 1850s, railroads were rapidly expanding across the United States with little or no government regulation. This meant the railroad companies' labor practices ran unchecked, and workers were exploited. They often worked 24 hours a day and were exposed to extremely hazardous working conditions. Injuries and deaths at work were common.
American-Rails.com shares that to combat these unfair labor practices, train engineers first attempted to organize in November 1855 in Baltimore. The group, referred to as the National Protective Association of the Brotherhood of Locomotive Engineers of the United States, held several meetings but was unable to officially organize before the Civil War broke out and temporarily put an end to those efforts. 
Momentum resumed, however, and The Brotherhood of the Footboard was founded in May 1863 in Detroit. At the first national convention in August 1864, the organization's name was changed to The Brotherhood of Locomotive Engineers (BLE). 
Throughout its history, the union has been able to bring about significant workplace changes and improvements for railroad workers. Some of the most important wins the union boasts include: 
Spearheading the successful drive to end the 24-hour workday. That resulted in the passing of the 1902 House of Service Act, which set the workday maximum at 16 hours.  
Contributing to the passage of the Adamson Act of 1916, which provided for the eight-hour workday and was the first federal law to address overtime pay. 
Persuading Congress to pass the Railway Labor Act in 1926, which governs the handling of labor-management disputes over wages and working conditions.
Helping to create the industry's counterpart to Social Security, the Railroad Retirement and Unemployment Insurance Acts.
Lobbying that resulted in the Locomotive Inspection Act, which compels technological improvements that address worker safety. 
Leading the effort to persuade Congress to include positive train control technology and whistleblower provisions in the Railroad Safety Improvement Act of 2008.
One of the first initiatives the union undertook to provide for its members in such a dangerous industry was to establish its own insurance association, the Locomotive Engineers Mutual Life and Accident Insurance Association, in 1867. The association is open to members, wives, widows, children and grandchildren.
The Brotherhood of Locomotive Engineers's name changed again in 2004 to the current name, the Brotherhood of Locomotive Engineers and Trainmen (BLET) after it joined the International Brotherhood of Teamsters.
As of last week BLET, turned 157 years old, and is the oldest transportation union in the United States. With headquarters in Independence, Ohio, BLET represents more than 57,000 locomotive engineers, conductors, brakemen, firemen and other train service employees in more than 500 local divisions in the U.S. and Canada. Each division is led by five officers — president, vice president, chairman, secretary-treasurer and legislative representative — who serve three-year terms.
Few unions in America have the institutional memory BLET has. The union has survived a civil war, two world wars, generations of labor detractors and a domestic transition from a production to a service economy. Today, the Brotherhood of Locomotive Engineers and Trainmen faces another new challenge for working people, but the union continues to fight for the rights and wellbeing of workers.
Images by: Lee Hull, Charles Eccles/©123RF.com, Avi Waxman