Worker Solidarity: Labor Actions Through Summer and Fall of 2023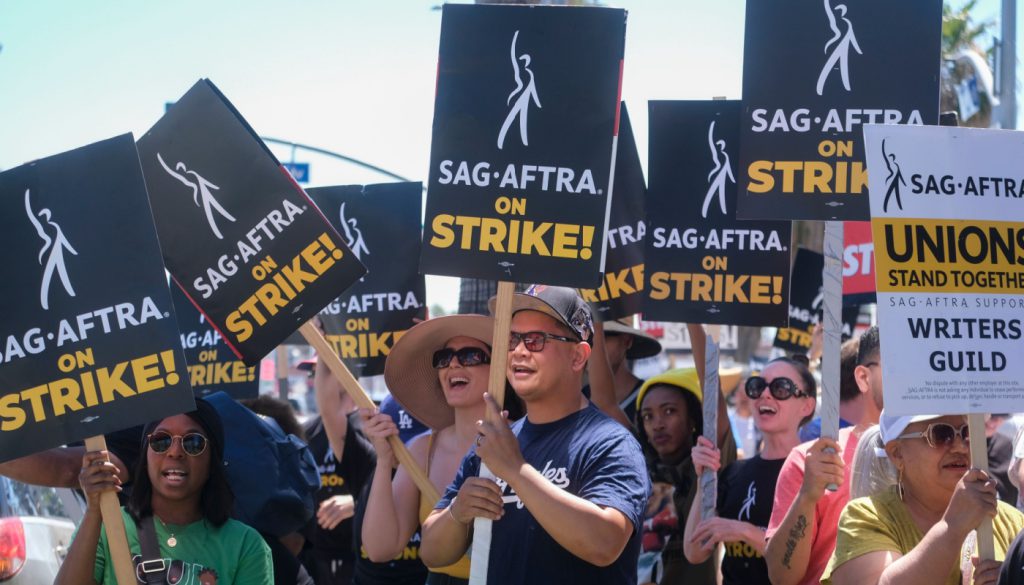 Ken Green
CEO & Founder
UnionTrack
Thousands of workers across the country have taken to the picket lines this summer and early fall to vent their frustrations and demand better from employers. The organizing victories and high-profile strikes over the last few years have shown them the power of standing in solidarity and the possibilities for change if they stand up for themselves, and they are embracing their voice.
"Workers just feel a lot more empowered," says Johnnie Kallas, project director for Cornell University's School of Industrial and Labor Relations Labor Action Tracker.
That feeling of empowerment is giving workers the courage to stand up for their rights.
"Many fought so hard for labor to exist and for protections for strikers that I think it's a moment to remember what the labor movement has created," Ada Briceño, co-president of Unite Here 11, said when Southern California hotel employees were on strike. "I can't think of a more powerful way than the ultimate sacrifice for workers being out on strike and that's where we'll be."
Here's a brief look at a handful of the 357 labor actions (defined as strikes and protests) between June 1 and September 30, 2023.
Gannett Journalists Walked Out for Two Days
On June 5 and June 6, hundreds of journalists at two dozen Gannett company newspapers walked out on the job, making it the largest labor action in Gannett's history, according to NPR reporter David Folkenflik.
Under the leadership of CEO Mike Reed, the company has cut nearly 50 percent of the workforce since 2019 in an effort to eliminate debt associated with the merger with GateHouse Media. Workers have also been subjected to forced furloughs and the suspension of 401(K) contributions as cost-cutting measures, notes the NewsGuild in New York which represents the workers. The union also accused the company of dragging its feet in some ongoing contract negotiations.
The walkout was a way for workers to vocalize their frustrations.
"I pour my heart and soul into the work that I do, but love of the work doesn't pay the bills," said Cheryl Makin, a reporter for Home News Tribune, in support of the walkout. "We need leadership that will respect our work and provide us with the wages, benefits, and staffing we need to do our jobs well for the long term."
SAG-AFTRA Members are Still on Strike After Nearly Three Months
Members of the Screen Actors Guild-American Federation of Radio and Television Artists began their strike on July 14 after the union and the Alliance of Motion Picture and Television Producers (AMPTP) were unable to negotiate a contract. They are still on the picket lines.
Some of the issues striking actors want addressed are protections against artificial intelligence, residuals from streaming services, wage increases, improved relocation expenses, and limited long breaks between television series seasons, reports Eva Rothenberg, reporter for CNN Business.
"If we don't stand tall right now, we are all going to be in trouble," said SAG-AFTRA president Fran Drescher at the start of the strike.
Negotiators from both sides claim to be working diligently on a new contract. "We're going to bring this home," said the union's Chief Negotiator Duncan Crabtree-Ireland.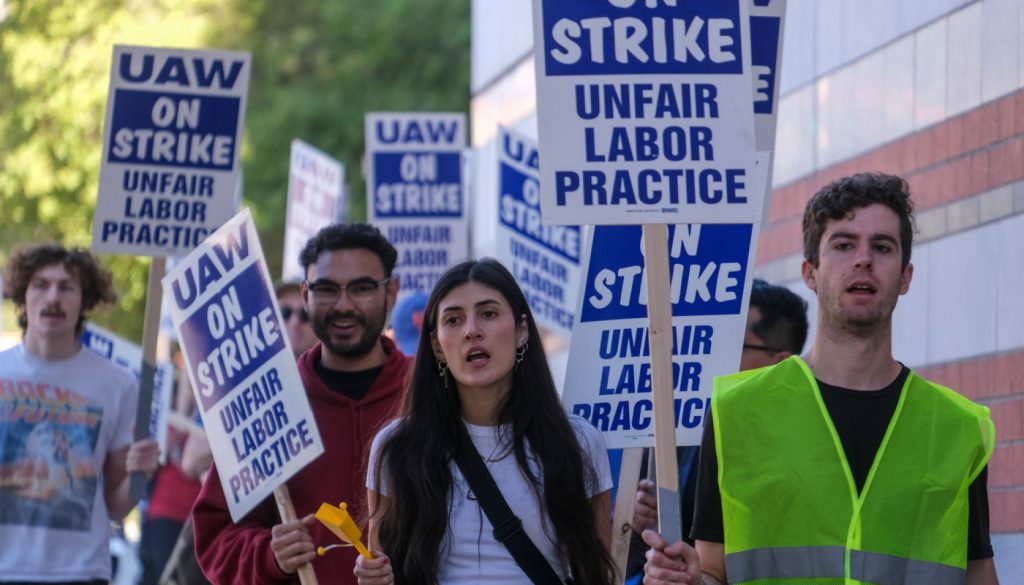 UAW Members Continue to Strike During Contract Negotiations
On September 15, after failing to meet the new contract deadline, members of the United Auto Workers (UAW) went on strike against the Big Three automakers — Ford, Stallantis, and General Motors. It was the first time in history the union launched strikes against all three companies at the same time.
But not all 150,000 members went on strike at once. Instead, the strike started at three plants and has grown over the last three weeks to include a total of five plants and 38 parts distribution centers.
UAW President Shawn Fain says the strikes are escalating because of a lack of progress in negotiations. "We've had good discussions," says Fain. "There's times we think we're getting somewhere, and then things just stop."
Kaiser Permanente
From October 4 to October 7, more than 75,000 healthcare workers at Kaiser Permanente held the largest healthcare strike in U.S. history to protest low wages and staffing shortages that were not being adequately addressed in contract negotiations.
"Kaiser has not been bargaining with us in good faith and so it's pushing us to come out here and strike," says Jacquelyn Duley, a radiologic technologist at Kaiser Permanente Orange County-Irvine Medical Center.
And while under federal rules the strike was only approved for three days, the unions that represent the workers haven't ruled out more worker action. As reported by CNN Markets and Economics reporter Samantha Delouya, the coalition of unions may issue a 10-day warning that could kick off another round of strikes in a couple weeks if the company fails to negotiate in good faith.
As more unions launch worker actions, organizers can use a tool like UnionTrack® ENGAGE® to share real-time updates of these actions and progress in contract negotiations. This will help keep all members engaged and motivated to stand up with each other and demand better.
Images used under license from Shutterstock.com.