Strength in Numbers: How Nearly 48,000 Striking UAW-GM Workers Won a Better Contract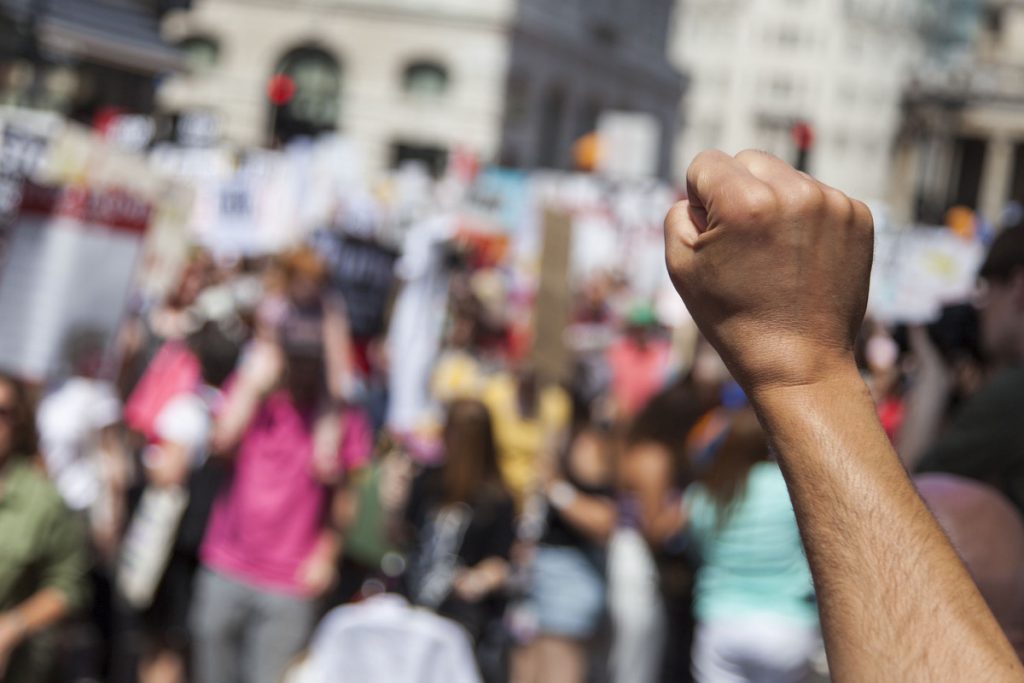 Ken Green
CEO/Founder
UnionTrack, Inc
There is power in numbers. Workers keep proving that time and again when they employ one of labor's most effective tactics for improving working conditions — going on strike.
The latest example of workers coming together to fight for a pro-worker contract was the UAW-GM strike. 
UAW-GM Workers on the Picket Line During Contract Negotiations
On September 16, 2019, nearly 48,000 United Automobile Workers (UAW) members at General Motors (GM) plants across the country went on strike to demand a better contract with the company. It turned out to be the longest strike against GM since 1970. 
But protesting in the streets wasn't the first choice for GM workers; it was a last resort after efforts at the table failed to bring about the contract that members wanted. 
"We have been clear at the table about what GM members have indicated we will accept," said Ted Krumm of UAW Local 652, the national bargaining committee chair. "We are standing up for what is right. We as local unions will sacrifice to stand up for what we deserve. Our members have spoken; we have taken action; and this is a decision we did not make lightly." 
At the heart of the negotiations, and the strike, were 
demands for fair and equal wages,
affordable health care,
increased profit sharing,
better job security,
and a defined path to permanent employment for temporary workers.
The workers were also fighting to keep open some plants in danger of permanently closing. 
While negotiations on these issues had been tough from the beginning, two key issues were the cause of most of the contention, Nora Naughton at The Wall Street Journal reports: temporary workers' path to full employment and the two-tiered wage system.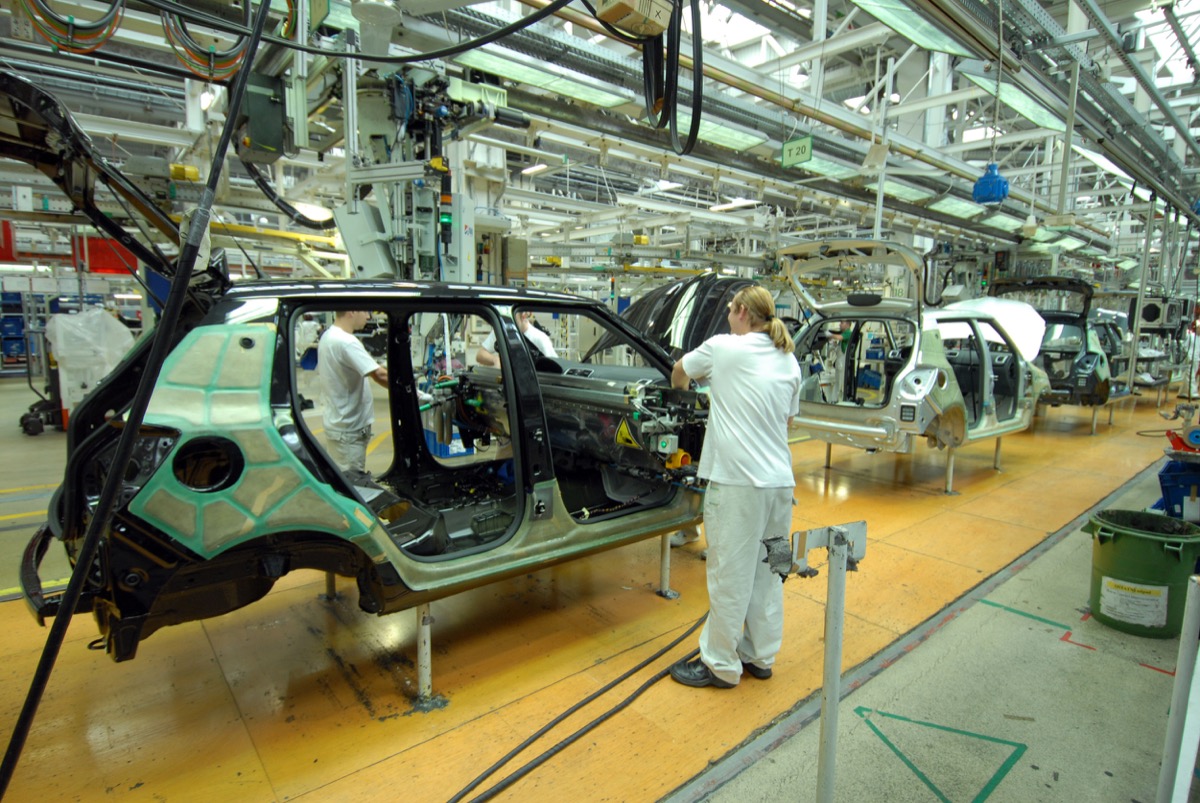 Workplace Equality for Temporary Workers
Temp workers are in a precarious position at any company. They are often paid less than a regular full-time employee to do the same job, and they are often laid off first when a company needs to tighten spending. 
The exploitation of temporary workers is one of the more unfair labor practices being used today, putting workers at a severe disadvantage in the workplace. 
"Every assignment can end at any time and so that makes it even harder to stand up against unfair or unsafe working conditions,'' explains Laura Padin, senior staff attorney for the National Employment Law Project. And for temporary workers at GM plants around the country, there have been no guarantees their status would ever be anything other than temporary. 
The UAW sought to change that with the new contract, insisting on a path to full-time employment for temporary workers. This would give those workers the opportunity for higher wages, better benefits and job security. 
From GM's perspective, such a path would add to their labor costs. 
An End to the Tiered Wage System
Equal pay for equal work. It's a fundamental tenet for unions that workers have wage equality. But that isn't the reality for the unionized workers at GM. They are on a tiered wage system, in which senior employees are paid more to do the same job as lower-rank employees.  
According to the UAW, a temporary worker earns $17–19 an hour. A newly hired permanent production worker makes about $17 an hour, a rate that can rise to $28 after eight years. A legacy worker, which is someone hired before 2007, earns $28–33 an hour. All different pay tiers for doing the same job. 
It's an unequal system that creates tension and frustration in the workplace, and workers at GM wanted it to end. 
Chaz Akers, GM employee from Ferndale, Michigan, who's worked for GM for more than three years, shared his story with Reuters reporters Nick Carey and Ben Klayman: "I work right across from a temporary employee who's been there for two and a half years. I install the passenger side headlight. He installs the driver side headlight. I make more money than he does. I have better health insurance than he does. It ain't fair. It ain't right. If you're going to pay people to do a job, pay them all the same."
The UAW demanded that GM shorten that eight-year time span in the new contract so that newly hired workers have the opportunity to earn top-tier pay sooner. Again, GM pushed back on this demand because it will add to their labor costs, Naughton notes.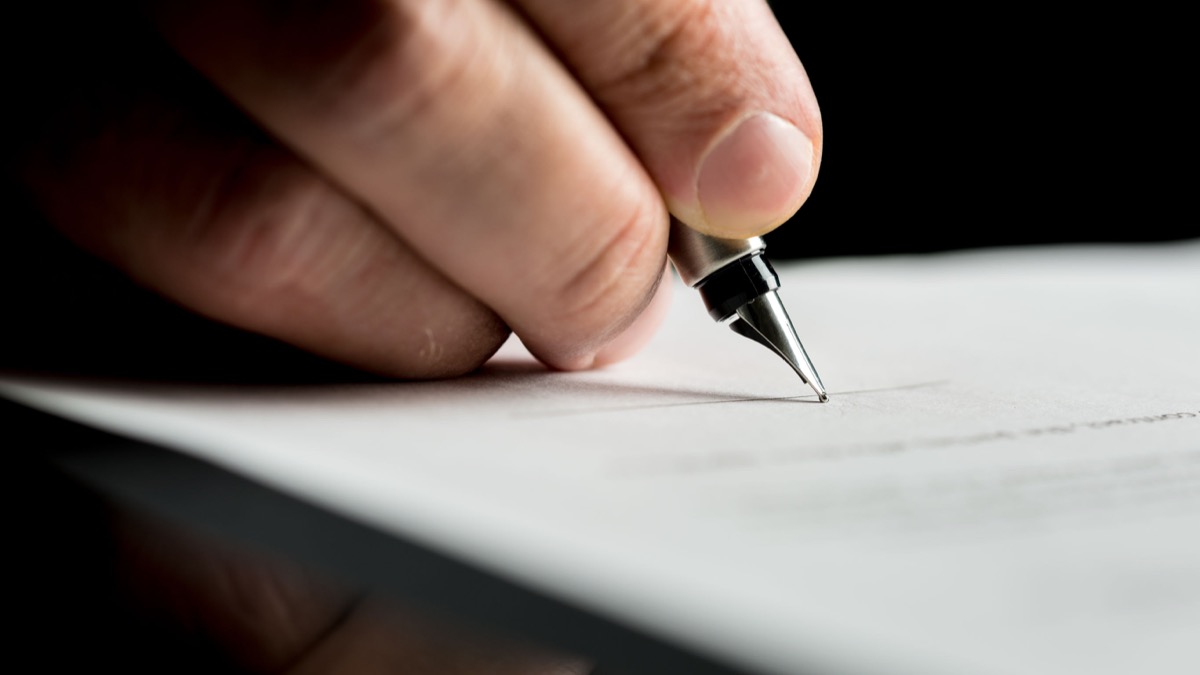 UAW-GM Workers Received Some Victories in the Contract
It took the two sides more than a month to reach a tentative agreement on a new contract. That was on October 17, but — breaking with its own usual procedures — the UAW continued the strike until the ratification votes that were scheduled to be completed by October 25. 
In the end, more than 57 percent of members voted to ratify the contract. 
It isn't the perfect deal that members were hoping for, but the new contract did present some significant gains for GM workers. "It was a mixed bag," said Ralph Morris, president of UAW Local 163. "Was it a slam dunk? No, but a lot of them felt it was an improvement from the current plan and there was a pathway for temporary employees." 
Some of the bigger concessions for workers in the new contract were:
In-progression workers hired after 2007 can now get to the top pay scale in four years.
Temporary workers will have a path to regular employment status, as well as improved paid and unpaid time off.
No changes to health care premiums.
Guaranteed wage increases.
Signing bonuses for contract ratification.
Flattened pay structure for permanent employees so they can all reach top pay by the end of the four-year contract.
That success was due in part to UAW leadership, who kept subcommittees involved in the negotiation process and led to rank-and-file member involvement, says Marick Masters, professor of business at Wayne State University. "They clearly had a voice in what was agreed to in the tentative package."
That voice also put pressure on GM as the workers stood by each other in the strike, determined to see it through to a successful contract that addressed their key issues. 
UAW Vice President Terry Dittes expressed pride in the determination of the union's members to strike a fair deal. "Their sacrifice and courageous stand addressed the two-tier wages structure and permanent temporary worker classification that has plagued working class Americans."
But Not Everyone Was Happy With the New Contract
While the contract was a victory to some, for 43 percent of the members it didn't go far enough. "It's just not a good contract," Raina Shoemaker, who works at a facility in Langhorne, Pennsylvania, tells reporter Mindy Isser. 
Shoemaker expressed disappointment that it didn't do enough to create a more equal workplace by eliminating the tiered pay structure. "That was my hope – to bring people more equal. More as one, the whole union. And it's just not."
Nor were the union negotiators able to save the jobs of workers at three GM facilities — the Lordstown, Ohio facility, and parts facilities in Baltimore and Warren, Ohio, for which the union had vowed to fight during negotiations when the closures were announced late last year. They just couldn't get it done. "The forces of globalization proved to be stronger than the power of collective bargaining," Vox reporter Alexia Fernández Campbell writes.
The failure of negotiators to keep those plants open was also a key issue that led to members voting against the contract. "I couldn't look myself in the mirror, and I couldn't look my members in the mirror ever again by supporting it," Lordstown UAW Local 1112 President Tim O'Hara says.
Though the result of the negotiations didn't make everyone happy, the UAW did win significant concessions for its GM members. And a major part of that victory was the striking UAW workers, who proved that when workers stand their ground and fight for themselves, they can improve working conditions. 
It's a lesson that will resonate with all workers, says Natasha Hakimi Zapata, foreign editor at Truthdig. "With their recent strike, GM workers not only obtained better work contracts for themselves while setting the tone for negotiations throughout the auto industry, they also set an example for other American workers struggling against the same issues they faced."
To keep communication flowing between union negotiators and striking members, union leaders and organizers can use a tool like UnionTrack ENGAGE to provide real-time updates to keep everyone engaged throughout the negotiation process. 
Images by: inkdrop/©123RF.com, algre/©123RF.com, gajus/©123RF.com