Union Profile: A Look at the International Association of Machinists and Aerospace Workers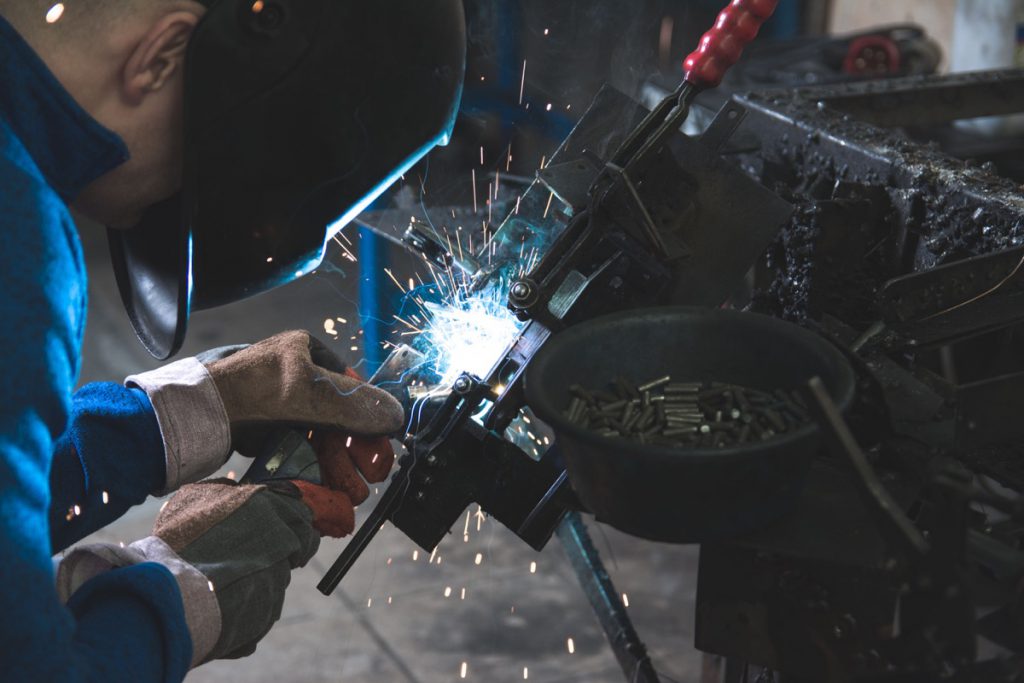 Ken Green
CEO/Founder
UnionTrack, Inc.
The International Association of Machinists and Aerospace Workers (IAMAW) has almost 600,000 active and retired workers, making it one of the largest labor unions in North America. 
The union is also incredibly diverse. Members can be found in hundreds of different industries, from aerospace to woodworking, in both billion-dollar corporations and the federal government. 
The IAMAW counts employees at some of the largest and most-recognized companies in the world — including Boeing, Harley-Davidson and United Airlines — as its members.
The IAMAW's History, Structure and Leadership
The IAMAW was founded in 1888, when 19 machinists met in a locomotive pit at a factory in Atlanta. In the 130 years since, the organization has grown to more than 2000 locals and helped win landmark rights and benefits for its members time after time. 
The union hasn't stopped expanding, either. In 2005, the Transportation Communications International Union (TCU) voted to merge with the IAMAW, and in 2013 the union attempted to represent workers at an Amazon fulfillment center in Delaware.
The union is divided into seven territories by both geography and industry. The organization's headquarters is located in Maryland, just outside of Washington, D.C. The headquarters is responsible for coordinating organization efforts across the entire union as well as the union's Woodworker Department and the Government Employees Department's affiliated local lodges. 
The IAMAW has a political arm, the Machinists Non-Partisan Political League, as well as a trust fund and pension fund for members. It also runs an award-winning magazine, the IAM Journal. The organization is governed by an international president, general secretary-treasurer and eight general vice presidents who form the Executive Council. 
The current leadership of the IAMAW includes:
Robert Martinez Jr., international president
Dora Cervantes, general secretary-treasurer
Brian Bryant, general vice president, headquarters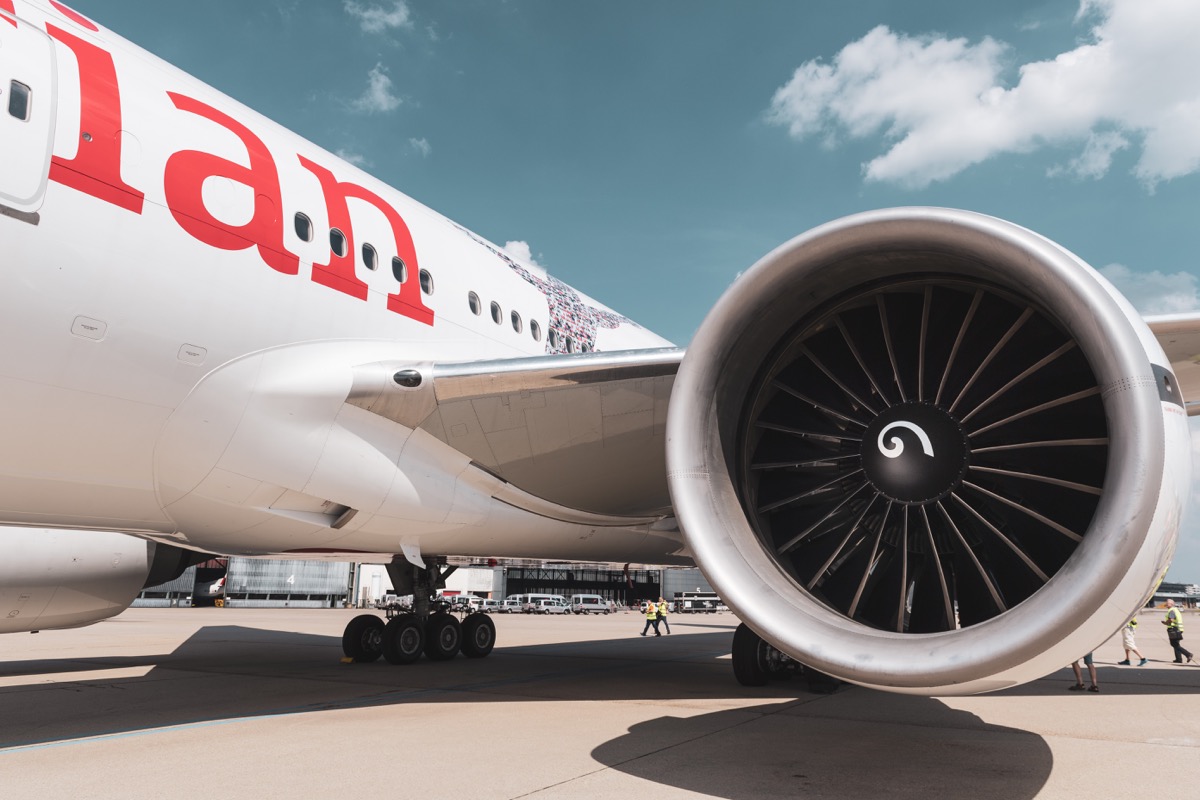 Current Initiatives of the IAMAW
The IAMAW exists to fight for the rights and benefits of its members. It achieves this through political activity, financial support and organized action. Here are just some of the battles that the IAMAW has fought and won recently. 
Support for Unjustly Terminated Boeing Employees
In December 2018, just months after the IAMAW established a historic beachhead at Boeing's South Carolina Campus, Boeing fired six employees for allegedly missing a bird strike that caused engine damage. 
All six employees were known union supporters, however, and the IAMAW claimed that the aircraft manufacturer illegally fired the employees as an act of retaliation. 
A subsequent report by the Federal Aviation Administration found that the bird strike didn't happen.
The reaction by the IAMAW was significant and swift. In an act of solidarity, a GoFundMe page started by IAM District 751 raised more than $30,000 in just five days. 
The union's political arm, the MNPL, was also quick to act. 
The union's action received support from Sen. Bernie Sanders and Sen. Sherrod Brown. In a letter to Boeing CEO Dennis Muilenberg in December, the Democratic senators accused the company of intimidating technicians. 
This was followed in May by a letter from more than 70 members of Congress, who expressed both concern and dissatisfaction with Boeing's actions and response.
Further support was added by all seven Washington state Democratic members of the U.S. House of Representatives, who wrote to Muilenberg and IAMAW International President Robert Martinez Jr. in June requesting further information and outlining their dissatisfaction with Boeing's refusal to negotiate. 
In the letter, Reps. Suzan DelBene, Rick Larsen, Derek Kilmer, Pramila Jayapal, Kim Schrier, Adam Smith and Denny Heck said the following: "We have seen firsthand the benefits of a unionized workforce. Unions make the workforce stronger, the workplace safer, and the work itself more efficient. IAMAW has played a crucial role in Boeing's achievement and will be integral in its continued success." 
Action is still ongoing, and a lawsuit has been filed against Boeing by one of the terminated employees. 
Fighting for an Improved General Electric Contract at Plants Across the Country
When it was announced in October 2018 that $500 billion had been wiped off General Electric's market value and third-quarter losses for that year amounted to more than $20 billion, cost-cutting was inevitable. 
WSWS's Steve Filips reports that General Electric had been cutting jobs and costs for more than a year, with employment shrinking by 30,000 in 2018. But it wouldn't be the machinist labor force that would pay the price, not if the IAMAW and other labor unions could help it. 
When General Electric proposed a new four-year labor contract, IAMAW delegates were quick to point out the cost-cutting measures. These included cuts to pension benefits, a reduction in retirement benefits and a drop in healthcare coverages. 
IAMAW delegates from the General Electric Coordinated Bargaining Committee recommended locals reject GE's offer in June. Four IAMAW locals were involved in the proposed master agreement: IAM Locals 78 and 1916 in Wisconsin, and IAM Locals 912 and 439 in Ohio.
Organized action followed soon after. In May, during GE's Health Ahead and OneEendale Day, 300 members of IAM Local 912 marched in solidarity around the campus during their lunch break.
"I'm extremely proud of our members," said Local 912 president Mark Goodhart. "Our display of solidarity today made a huge impact. My thanks to everyone involved, and to the other union employees at Evendale who also joined our march."
In July, IAMAW members collectively rejected General Electric's final contract offer and served the company with the 10-day strike notification. Strikes were scheduled for August 12 in a bid to improve wages, healthcare and retirement plans. 
Ultimately, the threat of strike action was enough for GE to fold. In August, negotiating committees reached an agreement that saw workers win significant improvements both in the short and long terms.
Almost all of the membership's priorities were met, reports IAMAW's DeLane Adams. These included improvements to workers' 401(k)s, wages and healthcare plans, and keeping the defined benefit pension plan.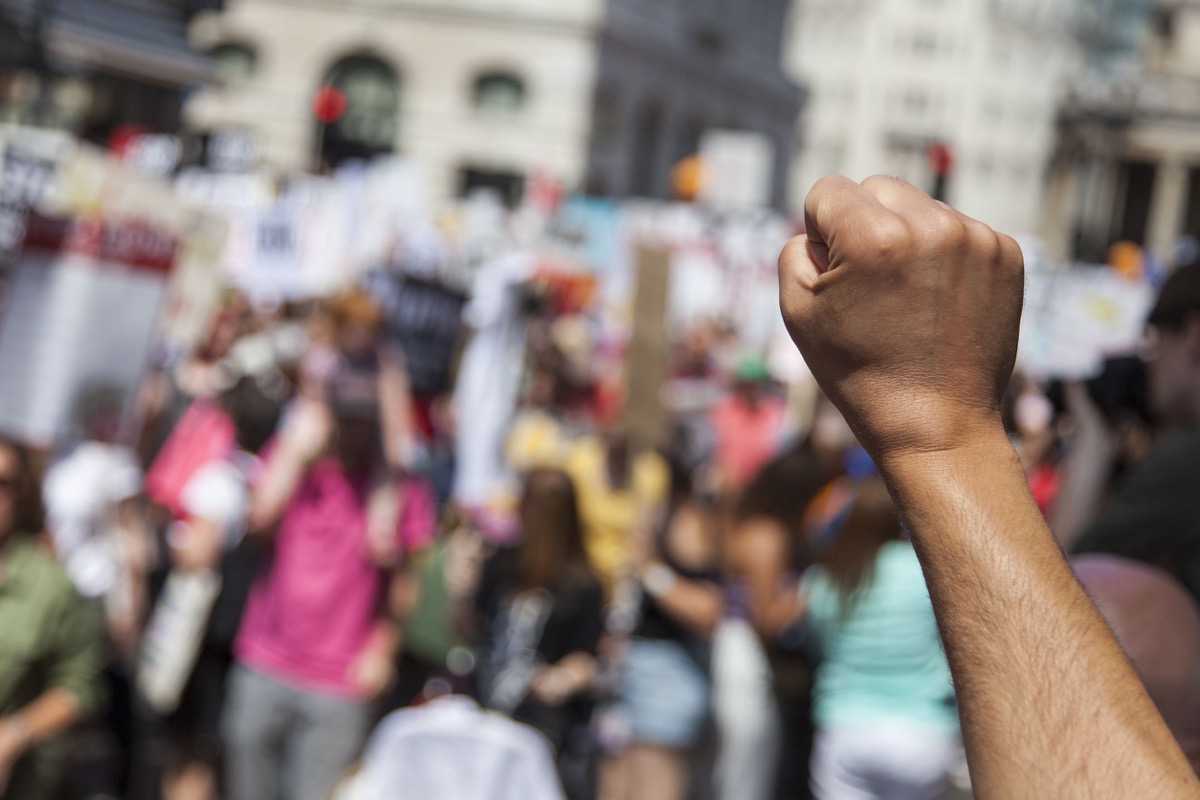 Machinists Union Local 2018 Strikes For Better Pay
It's not just the international union that is fighting for better benefits. Regal Beloit Manufacturing employees and members of Machinists Union Local 2018 have been on strike for better wages and more affordable healthcare since July. 
Employees at Regal's Valparaiso, Indiana, facility manufacture parts for the aerospace industry. Despite the union presenting Regal with an improved offer, the employer has refused to re-enter negotiations. 
"The company has chosen not to negotiate," said IAM Local 2018 representative David Gault. "They would rather try to starve the members and their families. But the men and women of IAM Local Lodge 2018 continue to stand strong. The community has stepped up to help support the members with donations of non-perishable goods and food."
The strike has received political support in the form of U.S. Rep. Pete Visclosky, the Chair of Defense Appropriations, who joined the hundreds of IAMAW employees on strike at the end of July. 
"As the Chair of Defense Appropriations, I have a special appreciation for the contribution each one of you make to the defense of our nation," Rep. Visclosky said. "You make the components, parts of the most sophisticated equipment for the defense of a nation … and do it better than anyone else. It is my hope as we meet here today that you get back in the building and keep doing what you do best. Working for a living wage, good health care and a sound retirement. I support your efforts."
On August 2, the employees enjoyed a show of support from the international union when they were joined by IAMAW President Martinez and IAM Midwest Territory General Vice President Steve Galloway. Speaking to the crowd, Martinez reiterated the support IAM Local Lodge 2018 had from the international union.
"Number one, I bring you greetings and solidarity from over 600,000 Fighting Machinists who are standing beside you. Praying with you. Wanting you to win. Number two, I wanted to tell you how proud I am to be out here with you today. Our organization is proud of what you're doing – standing up for respect and dignity on the job. Thank you to all of you for what you're doing to show this company that the Fighting Machinists will not tolerate greed."
Martinez presented a $10,000 check to Local 2018 in support of their efforts and said that he would personally write to every IAM local to ask for additional financial support for the members of Local 2018.
The strike is ongoing at the time of writing. If it's successful, it will be thanks in part to the level of support, engagement and action that the IAMAW has been able to establish and execute over the last 130 years. 
Part of IAMAW's success is being able to communicate effectively throughout its network of thousands of local chapters, raising financial aid and encouraging cross-country support. If you want to improve your communication, UnionTrack ENGAGE is the perfect tool for union leaders to communicate, connect and collect. 
Images by Daniel Wiadro, Jacek Dylag, inkdrop//©123RF.com