Automotive Workers, the UAW and COVID's Impact on the Auto Industry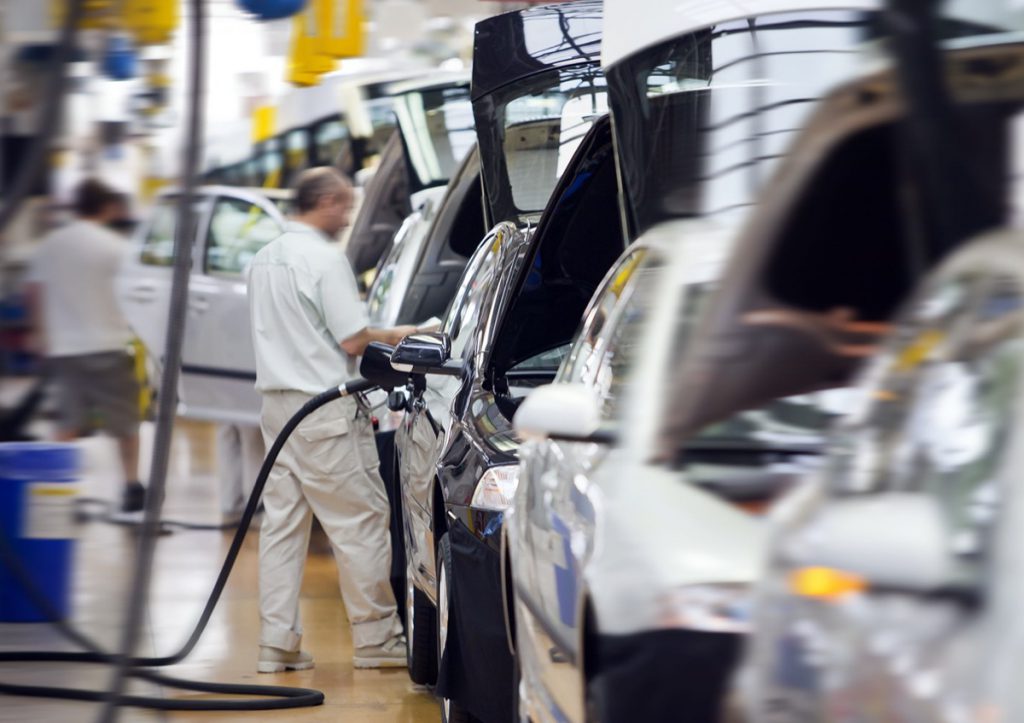 Ken Green
CEO/Founder
UnionTrack
The automobile manufacturing industry has been hit hard by the COVID-19 pandemic. From weathering major production disruptions to battling significant declines in sales, automakers have spent the greater part of 2020 trying to figure out how to survive while also planning for an uncertain future.
"There's no telling how widespread or long lasting the ripple effect of the coronavirus will be for the automotive industry," Chris Sutton, vice president of automotive retail at J.D. Power and Associates, said at the beginning of the pandemic. That uncertainty has pushed companies to take unusual measures to survive the crisis.
One such measure was taken in March, when automobile manufacturers made the move to completely shut down plants across not only the country but the world. It was a risky decision in terms of operations, but it was necessary for a number of reasons, namely protecting the health and safety of workers and mitigating the spread of the virus.
But those companies couldn't afford to stay closed indefinitely. Automakers had to figure out how to get factories producing again. Those efforts culminated in the reopening of plants in May.
Since that time, the plants have struggled to return to pre-COVID production levels.
The Automakers' Production Challenges
Automakers have struggled to overcome three key challenges that have plagued production capabilities: supply chain disruptions, reduced demand for new vehicles and staffing shortages.
Supply Chain Disruptions
Automakers rely on suppliers for parts, but those suppliers have been dealing with their own operational challenges during the pandemic. Their closures and production inconsistencies continue to have an impact on the automakers' abilities to keep up production.
"The ecosystem for getting plants back up to full production is complicated," Ford CEO Jim Farley told shareholders in May. This is especially true as many outsource their parts manufacturing to overseas suppliers.
"The global supply chain can no longer meet demand, exposing structural flaws in the automotive industry's supply chain that will not be easily resolved and returned to a 'normal' state in the COVID-19 world," writes Daron Gifford, management consulting partner at Plante Moran.
This will be an ongoing crisis that will require automotive companies to reconfigure their supply chains to ensure production stability.
Reduced Demand for Automobiles
Demand for new vehicles has gone down significantly during the pandemic. According to statistics from RBC Capital Markets, the U.S. is projected to see a 20-percent decline in auto sales. Because of the financial and economic havoc wrought by COVID, consumers are being more conservative with the money they do have.
When people aren't buying cars, plants have to scale back production to keep from saturating the market. And there's no way to predict when, or if, the demand will increase. "It's likely that consumer confidence and demand for new vehicles won't begin to recover until the end of the crisis is in sight," Megan Nichols at Industry Europe writes.
Despite these challenges, manufacturers have been doing all they can to make up for the losses in production. A crucial element in keeping factories open is protecting workers so they report to work. Reducing absenteeism is another issue manufacturers are struggling with.
Staffing Shortages
High rates of absenteeism are causing production problems at plants, CNBC's Michael Wayland reports. It's been a persistent issue for automakers as virus outbreaks continue to spread and workers are not only getting sick, but are having to self-quarantine or take care of children or elderly relatives, says Brian Rothenberg, spokesman for the United Auto Workers Union (UAW).
Absenteeism has created holes in production lines that manufacturers are struggling to fill, driving them to turn to office workers and temporary workers. Neither of these options is ideal for consistent production.
High employee absenteeism is "a strain on the manufacturing sustainability and keeping the production line running," says Carla Bailo, president and CEO of the Center for Automotive Research. It's a challenge that the companies have been trying to overcome by creating safer work environments.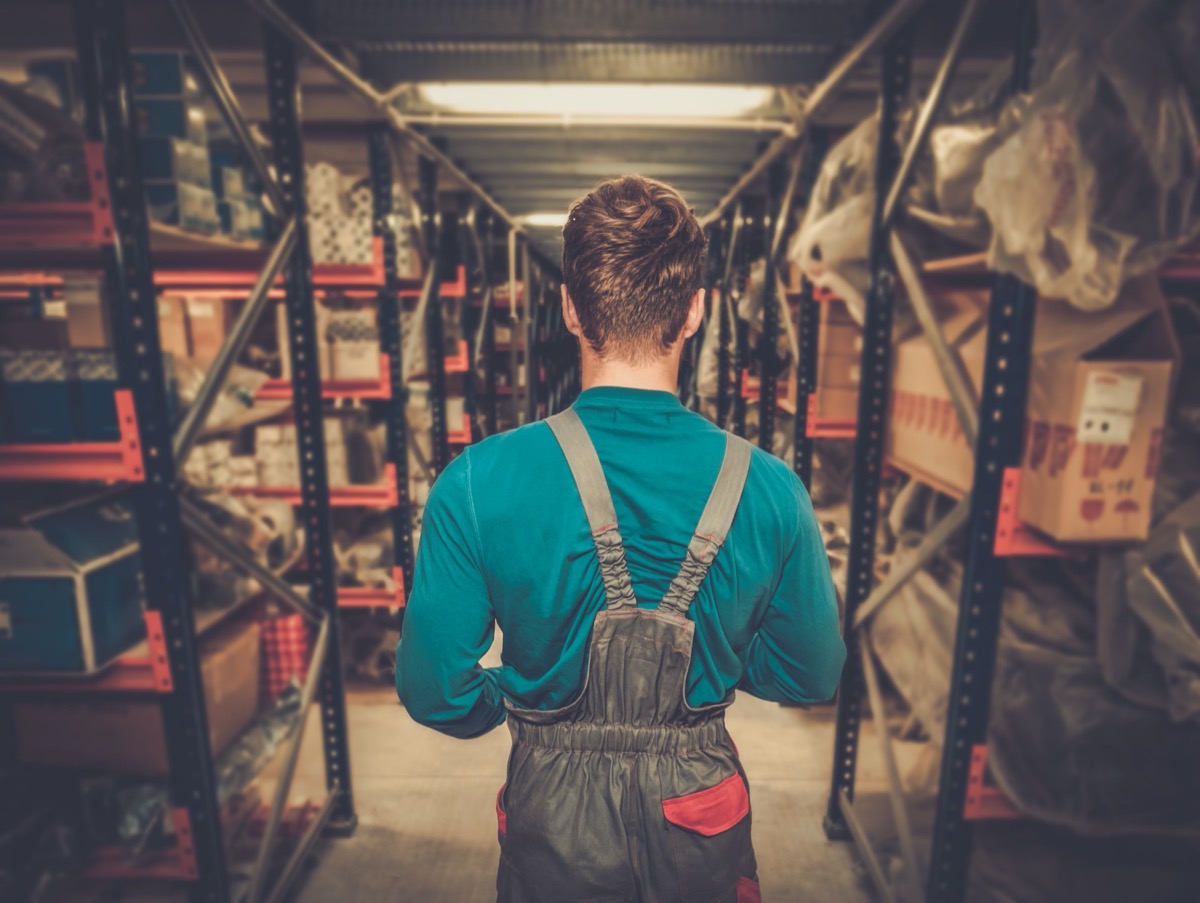 Creating Safe Work Environments Has Been a Challenge
Workers don't want to report to work in conditions that put their health at risk.
But ensuring the safety of manufacturing and warehouse workers hasn't been easy because of the unique work situation automobile workers are in.
"It's very challenging, especially in an assembly plant, where you have 1,500 to 2,000 people who are going to touch the same product," says Kristin Dziczek, vice president of research at the Center for Automotive Research. "Everybody is touching this product."
Consequently, balancing production output with worker health and safety has been difficult for automakers, Rob Stumpf at The Drive writes.
In an industry defined by intense competition, adversaries have put their differences aside to find a path forward through these unprecedented times, offering support to each other and sharing details on safety policies and procedures, notes Stumpf.
In fact, Ford, General Motors Co., Fiat Chrysler, and the UAW formed a Coronavirus Task Force to help each create and implement enhanced protections for employees in their manufacturing and warehouse facilities.
The UAW Has Been Instrumental in Protecting Auto Workers
In March, the UAW negotiated the shutdown as a first step to ensuring the safety of workers. It was a step that both the union and auto workers approached cautiously, but which was ultimately necessary.
"By taking a shutdown and working through next steps, we protect UAW members, their families and the community," said UAW President Rory Gamble, who argued that shutting down would give everyone time to "review best practices" to reopen plants and "prevent the spread of the virus."
Before the plants reopened in May, the UAW worked with the automakers to address issues such as temperature scans, masks, social distancing, testing, modified workstations, paid time for self-quarantine, slower lines and more space between jobs. In the end, each company created its own plans, but they all effectively covered these areas of concern.
Since then, the UAW has continued to push for worker protections when necessary:
At the Jeep plant in Toledo, Ohio, UAW Local 12 was able to negotiate for on-site testing of workers two days after 40 workers tested positive for COVID.
UAW Local 249 in Pleasant Valley, Missouri, helped workers at Ford F-150 plants file grievances against the company for not following COVID safety protocols.
Through these continued efforts, the UAW has been able to help keep workers safe and move the auto manufacturing industry down the path to recovery.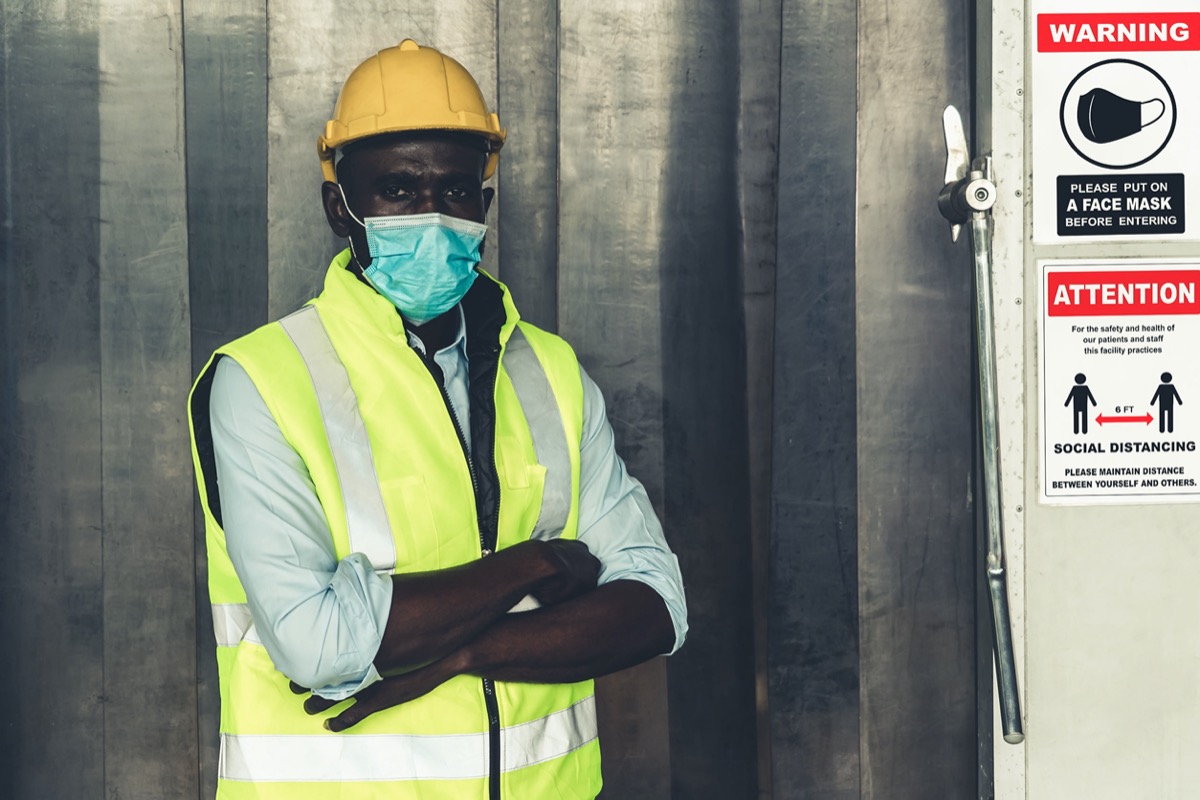 The Industry Is Recovering
The automotive industry has been recovering steadily through the summer and fall of 2020.
As Byron Hurd at Autoblog reports, automakers reported an increase in sales in the third quarter, though overall sales were still well below 2019 levels.
The recovery can be attributed to both the effectiveness of safety protocols in keeping plants open, and a rebound in consumer demand for new vehicles. "The industry definitely has been more resilient than a lot of people, myself included, would've thought six months ago," says Karl Brauer, executive analyst at SeeCars.com.
While industry leaders are looking ahead with cautious optimism, the continued spread of the virus is a threat to that recovery. Another shutdown or significant reduction in production could be disastrous for the industry.
As the UAW continues its work helping auto industry workers and manufacturers navigate a post-COVID reality, union leaders can use a tool like UnionTrack ENGAGE to share real-time updates to keep members informed.
Images by: habrda/©123RF.com, NejroN/©123RF.com, pitinan/©123RF.com,