4 Communication Tactics to Counter Anti-Union Rhetoric When Organizing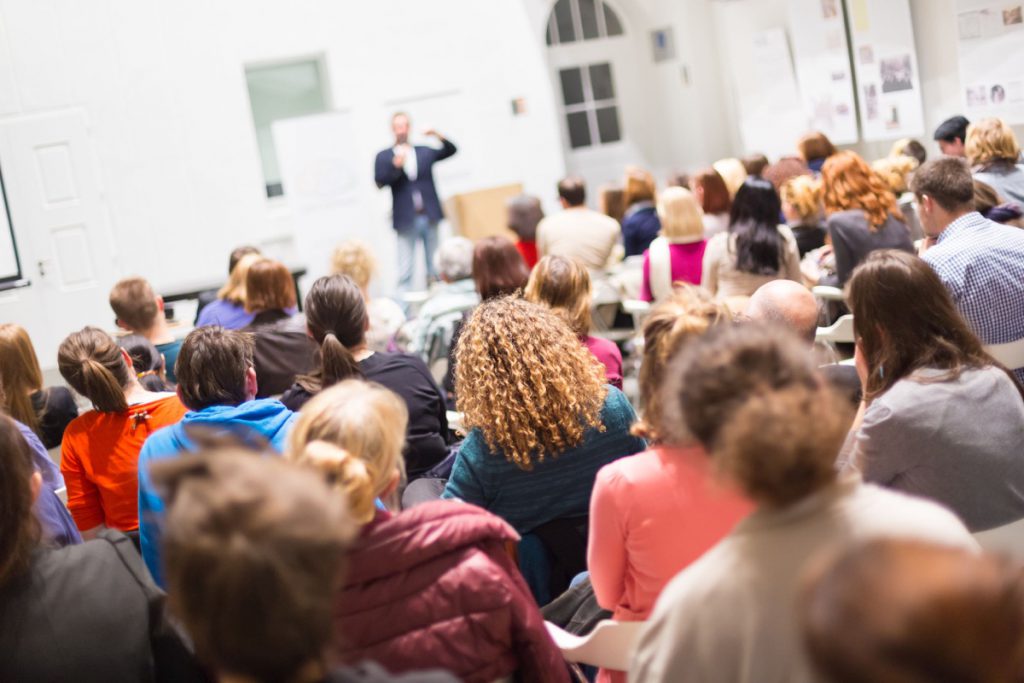 Ken Green
CEO/Founder
UnionTrack, Inc
Though the National Labor Relations Act (NLRA) confirms the rights of unions to communicate with workers, employers often throw up roadblocks to keep union messaging from reaching employees in an effort to keep a workplace from organizing.
Some employers will do all they can to limit union interactions with workers and focus on spreading misinformation about the "danger" of unions. They will try to create a culture of fear, as New York University professor Kimberly Phillips-Fein writes about in The Washington Post. Such a culture engenders fear among workers about the repercussions of unionizing. 
When employer anti-union campaigns are successful, many workers only know what their employers have told them about unions, and are afraid to learn more.
It can be extremely difficult for unions to break through that anti-union rhetoric and mindset. Such was the case for the IAM when it tried to unionize a Boeing plant. 
What Happened at the Boeing South Carolina Plant
In 2017, the International Association of Machinists and Aerospace Workers (IAM) attempted to unionize a Boeing plant in South Carolina, the state with the lowest percentage of unionized workers in the country. Age-old Southern disdain for unions and strong anti-union rhetoric from the company meant the IAM was to fight an uphill battle.
Boeing ran an aggressive anti-union campaign to convince its workers that the union was a bad idea. The company and its allies focused on delivering anti-union messaging via television, radio, billboards, YouTube videos, social media, emails, direct mailing, in-house meetings, conversations on the shop floor, monitors in break rooms at the plant, and even on T-shirts. 
Boeing worker Elliott Slater described the aggressive daily barrage of such messaging to In These Times writer Mario Vasquez: "A normal day consists of, you go to work, you'll hear something anti-union at your morning meeting, there will be some [literature] handed out, so when you take your breaks in the break area they've got the TVs running and they play anti-union commercials throughout the day, and you top that off when you get home. You've got the [anti-union] commercials, radio and TV, and then you check your mailbox and you've got [anti-union literature] in your mailbox."
The messaging attacked union wages and union leadership. It also implied that a union would destroy the relationship between workers and management at the plant. The company also stressed that workers didn't need unions to make gains at work. 
In a particularly dramatic move to drive its point home, the company laid out tables full of diapers, kids clothes and groceries worth about $800. Next to these were signs comparing the goods to the $800 a year the union would be taking out of a member's paycheck, Josh Eidelson reported for Bloomberg News.
In the end, the IAM was unable to successfully counter the anti-union campaign and lost the vote. 
Unions that find themselves fighting similar battles at workplaces can build a playbook of communications tactics to overcome stunts and tactics like the ones Boeing deployed.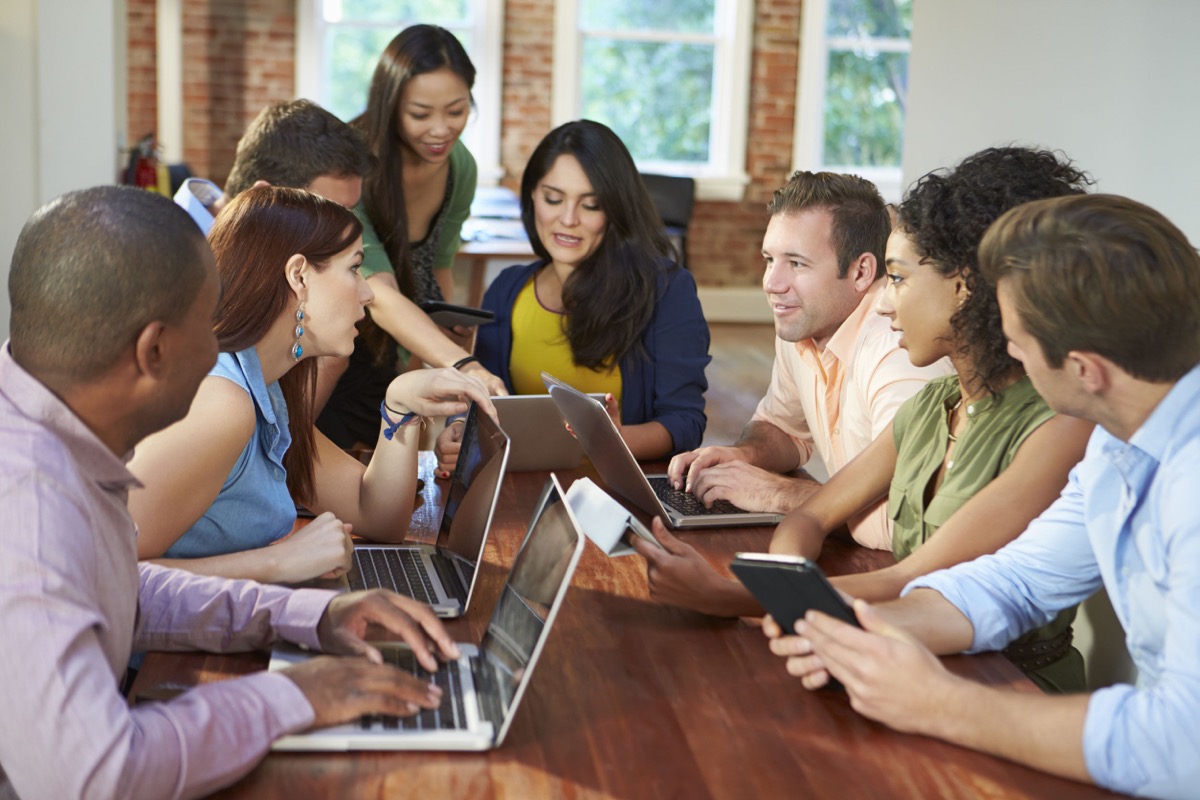 5 Ways to Push Back Against Negative Messaging
Communication is the key to fighting anti-union rhetoric. When employers, politicians and labor detractors are doing all they can to convince people that unions are bad, unions have to find ways to get their messages through to workers. 
1. Make House Calls to Connect With Workers
"One-on-one communication and contact is the most effective method in signing up members and building support for the union," says the Laborers' International Union of North America (note: this is a PDF that automatically downloads). 
This is a tried and true union communications tactic — and one that employers can't mimic. By meeting face-to-face, union organizers can talk directly to workers about workers' rights and work-related issues that unions can improve. It's an opportunity to engage in a dialogue that allows workers to get answers to the questions they may not be able to ask at work. 
No other communication tool — not radio, not television, not social media — has the persuasive power of in-person conversations, stresses Chris Brooks, organizer and staff writer at Labor Notes.
2. Engage With the Press
Positive public relations can help organizers battle paid anti-union campaigns that companies run. Though unions may not have the funds to counter a company's commercials, they can engage with the press to get their message out. 
News releases and press conferences are two of the most effective ways to pique the interest of the media. The key to earning coverage is by telling a compelling, relevant story. 
When trying to determine what information will get the best coverage, public relations professional Tor Constantino suggests asking what you think the news outlet's audience will care about. That's what news editors and program directors will ask themselves when deciding whether to run a story.
3. Use Text Messages to Reach Workers
Direct text messaging is extremely helpful during a union drive when workers, like those at Boeing, are bombarded with anti-union messaging at work. 
By using text, labor organizers can share important updates about a union drive, direct workers to a website for more facts and information about unionization, and simply stay on the workers' radars as they try to decide whether they want to vote for a union. 
UnionTrack ENGAGE is a tool that facilitates this type of communication. Union leaders and organizers can use the platform to send important information to workers via text anytime of the day. Those receiving the texts can then read and respond when it is most convenient for them. 
This allows unions to engage in personalized, two-way conversations with workers who may be difficult to contact in person. With messages that go straight to the user's phone, unions can share information and ask questions, while workers can get direct answers to their questions without having to bring attention to themselves — especially if they are feeling intimidated by their employers. 
4. Deploy Social Media Campaigns
Social media allows organizers to communicate instantly and discreetly with workers, too. It can also provide a platform to show workers and other allies all the good a union can do. By sharing news about the positive work a union is doing in the community, or how labor is making gains for workers in other workplaces, unions can push back against anti-union sloganeering with facts and examples. 
That's been a key driver for the recent success of media unions in organizing, researchers Marick Masters and Raymond Gibney write at Harvard Business Review. These unions have used social media to keep in constant contact with workers throughout union drives, Masters and Gibney write. In doing so, many have successfully demonstrated to workers that they can do better with a union.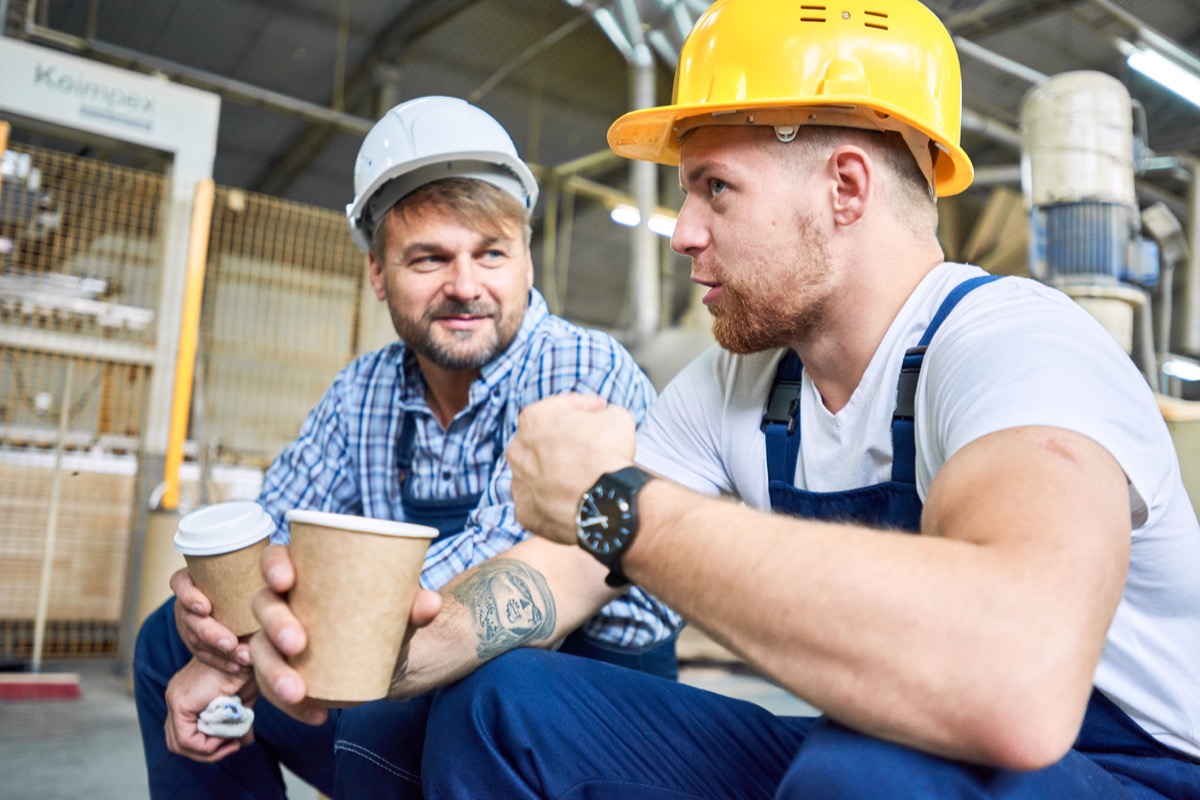 A Union's Strongest Asset is the Truth
Educating workers with the truth about unions and the benefits of union membership is the biggest weapon that labor has in the fight against anti-union rhetoric. It's also the most difficult thing to do. That's why communication is so important. 
As a matter of human nature, people equate repetition with truth, explains Emily Dreyfuss, senior writer at WIRED. That's why fake news is so effective, she says. People hear something over and over again and start to accept it as truth, even when the message is completely false. 
The same principle applies to company anti-union campaigns. When employers are constantly hitting employees with anti-union rhetoric over and over again, it can be easy to accept those messages as truth. 
The only way to combat this is for unions to communicate the truth more loudly and more often to workers. By employing the above communication tactics, union leaders are better positioned to sow seeds of doubt about the employers messages while building trust among workers. 
Images by: kasto/©123RF.com, Cathy Yeulet/©123RF.com, Konstantin Pelikh/©123RF.com