Presidential Report Card: Is Biden Living Up To His Promise To Be A Pro-Union President?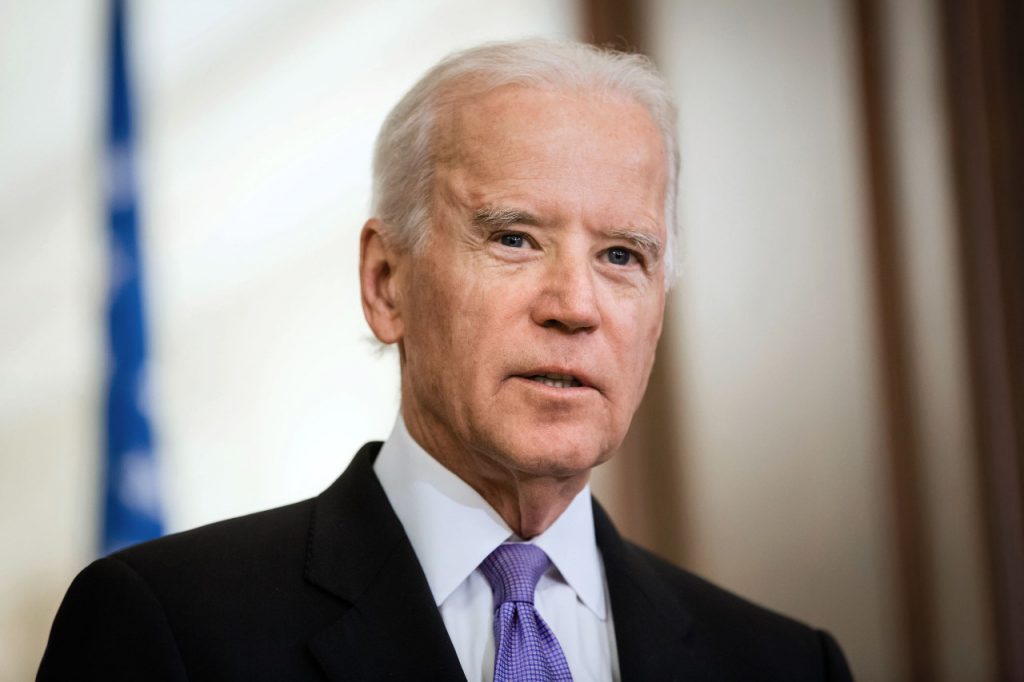 Ken Green
CEO & Founder
UnionTrack
In his first six months in office, President Biden has made every effort to keep his campaign promise to be an advocate for unions and workers.
"Biden's administration may be the most overtly pro-union since Harry Truman left the Oval Office nearly 70 years ago," write Los Angeles Times reporters Noah Bierman and David Lauter. "Biden has put unions at the center of policy — viewing them as vehicles not only to rebuild middle-class jobs but also to address climate change and racial and gender inequity."
Through his words and actions, Biden is demonstrating his determination to strengthen unions so they can provide more workers with greater powers in the workplace. That isn't to say all of his efforts to date have been successful or that he has achieved as much as union leaders and labor advocates had hoped, but he has made positive strides.
Biden Signals Intent to be a Pro-Labor President
Biden didn't hesitate to kick off his presidency in a way that signaled his intent to be a pro-labor president.
On his first day in office, he made the unprecedented move of firing Pete Robb, general counsel of the National Labor Relations Board (NLRB). It was the first time in the history of the agency that the General Counsel was fired, notes retired labor lawyer Gabrielle Semel, who was district one counsel at Communication Workers of America (CWA) Local 1014.
It was a strong message from the president meant to communicate his determination to put the NLRB — and the federal government — back on track to protecting the rights of working people. The president hasn't slowed down since, taking a number of other actions meant to advance his pro-labor agenda.
Openly Supported Unionization Efforts
One of the most historic union votes happened during Biden's first six months in office at the Amazon fulfillment center in Bessemer, Alabama. Had the drive been successful, it would have been the first union at an Amazon facility in the United States.
Ahead of the vote, Biden released a video message in which he spoke of the importance of workers having a choice to join a union and he condemned union-busting practices commonly used by companies during a union vote. While he didn't mention the Amazon vote specifically, he did make a reference to the workers in Alabama.
Labor historian Erik Loomis called Biden's remarks "arguably the most pro-union public statement by a president in support of unions in the entirety of American history."
Prioritized Union Growth in Legislation
Biden has released a number of key pieces of legislation aimed at getting the economy back on track after the global health crisis and addressing the challenges workers and families have been confronting. One of those legislative priorities, the American Jobs Plan, explicitly calls for creating union jobs and passing the Protecting the Right to Organize (PRO) Act as key elements in successfully rebuilding America's infrastructure.
As the International Brotherhood of Electrical Workers (IBEW) Local 24 notes, the American Jobs Plan aims to "create good-quality jobs that pay prevailing wages in safe and healthy workplaces while ensuring workers have a free and fair choice to organize, join a union, and bargain collectively with their employers." Through this bill, Biden affirms his commitment to unions and workers.
"At its core, the American Jobs Plan is not only committed to investing in our infrastructure, but also investing in the American people," says Jimmy Hoffa, president of the International Brotherhood of Teamsters. "This plan creates good-paying jobs now and in the future while urging real action, through the PRO Act, to level the playing field for middle class workers who have been fighting for their right to join a union free from employer intimidation."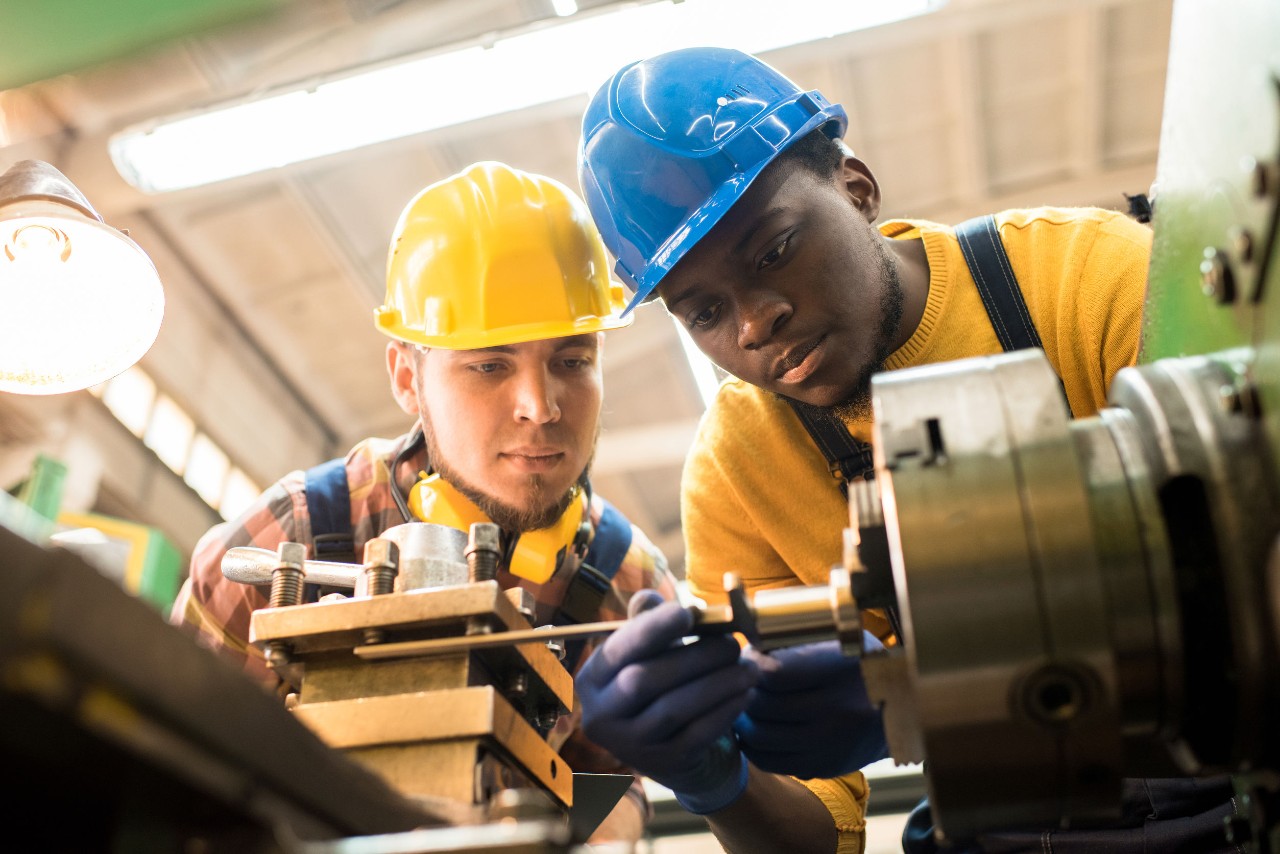 Put Labor Leaders in Key Federal Positions
Union leaders have been a key part of Biden's administration even before he even took office. As president-elect, reports the Labor Tribune in November 2020, he added 27 union leaders to his transition team.
Since taking office, he has appointed labor leaders to various key positions. Most notably, Biden nominated former Baltimore Mayor Marty Walsh as Labor Secretary and appointed Lauren McFerran, former senior labor counsel, deputy staff director and chief labor counsel for the Senate Committee on Health, Education, Labor, and Pensions, as chairman of the NLRB. He also nominated Jennifer Abruzzo, special counsel for strategic initiatives for the Communications Workers of America (CWA), as the new general counsel of the NLRB.
Met with Union Leaders
The president has not hesitated meeting with union leaders to learn more about what unions and workers need from his administration. For example, on February 17, 2021, less than one month after taking office, he invited 10 union leaders to talk about COVID relief, infrastructure, and jobs creation.
Richard Trumka, American Federation of Labor and Congress of Industrial Organizations (AFL-CIO) president, called the meeting "the most productive Oval Office meeting in years" for working people.
"We never met with President Obama in the Oval Office in eight years," said North America's Building Trades Unions (NABTU) President Sean McGarvey. "Never has the word 'union' flowed off a political leader's tongue so easily as it has with President Biden."
Signed Numerous Executive Actions in Favor of Workers
Not content to wait for Congress to act, the president has signed a number of executive actions in his first six months aimed at improving the lives of working Americans and strengthening unions. Those executive actions include:
Revoked an executive order signed by Trump that created industry-recognized apprenticeship programs (IRAPs). "IRAPs undermined training and safety standards across multiple industries and encouraged employers to lower apprentices' wages and benefits," said IBEW International President Lonnie Stephenson.
Raised the minimum wage for federal contractors to $15 an hour. "This is a victory for working people across the country, but we can't stop fighting until everyone has the same guarantee," said AFL-CIO National Press Secretary and Political Media Strategist John Weber of the increase.
Created a labor union task force, "ensuring working people have a seat at the table," said Service Employees International Union (SEIU) International President Mary Kay Henry.
Created a Labor Task Force
Perhaps the most progressive move the president has made is the creation of the Task Force on Worker Organizing and Empowerment. The president tasked the group, led by Vice President Kamala Harris and Labor Secretary Marty Walsh, with delivering recommendations to empower workers to organize and bargain collectively with their employers by October 23, 2021.
The task force has four goals:
to lead by example, positioning the federal government as a model employer with respect to encouraging unionizing and bargaining.
to facilitate worker organizing nationwide.
to increase the power of workers in underserved communities.
to increase union membership.
The task force is the "most realistic shot" the administration has at "fulfilling at least some of its commitments to organized labor," writes Ben Penn, senior labor reporter at Bloomberg Law.
That's why it has the support of unions across the country. "For far too long the deck has been stacked against working people as corporations have sought to trample on the rights of workers to improve their working conditions," says Amalgamated Transit Union (ATU) International President John Costa. "This task force will work to ensure that federal policies and programs can be used to help workers organize and collectively bargain."
Even with all these actions to strengthen unions and worker rights, the president, overall, has struggled to create real change in his first six months. Labor leaders point to Congress as the key roadblock in Biden's efforts to make progress.
Legislative Inaction is Limiting Progress
For all his successes in his efforts to advocate for workers and unions, the president's agenda has suffered some setbacks at the legislative level, including the stalling of the PRO Act in the Senate and the failure of Congress to raise the federal minimum wage to $15 an hour. This failure to pass comprehensive legislation addressing key labor issues is stalling the president's progress to make it easier for workers to unionize and bargain.
"Until we get — from the organized labor perspective — some major change to laws that govern organizing in this country, it's going to be hard to organize in large enough numbers where you begin to see some real significant difference in the leverage that employees have to bargain better contracts," says Robert Bruno, director of the Labor Studies Program and a professor of Labor and Employment at the University of Illinois.
That's why union leaders and labor allies must continue to push legislators to address these issues and pass pro-worker labor laws. Unified advocacy will be instrumental in supporting the president's continued efforts to make it easier for workers to organize and unions to secure the protections workers deserve in the workplace. A tool like UnionTrack ENGAGE can support these endeavors by helping labor leaders stay connected to each other and their members.
Images by: Mykhaylo Palinchak/©123RF.com, seventyfour74/©123RF.com, ferli/©123RF.com