Front-Line Workers: How Transportation Unions Support Members During the Pandemic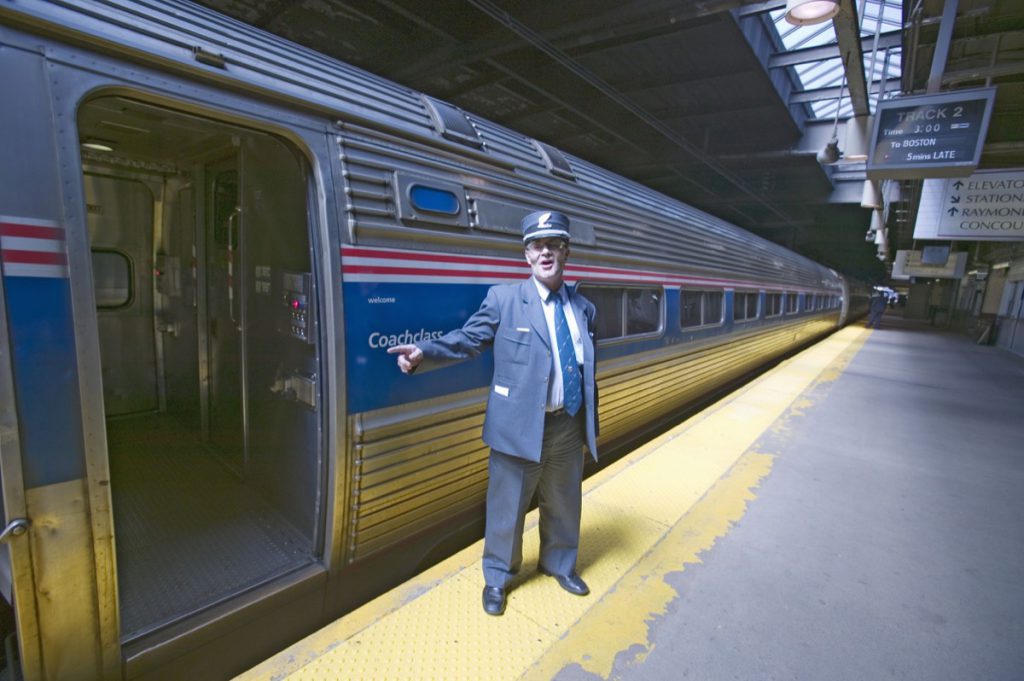 Ken Green
CEO/Founder
UnionTrack
Like many other essential workers, those in the transportation industry have been working on the front lines of the COVID-19 pandemic. As such, they have put their health and safety at risk to keep the country moving.
Unions representing these workers have stepped up to ensure their members are protected while they continue to do their jobs during these uncertain times.
Below are four such unions, and a brief summary of the actions they have taken in 2020 to protect transportation workers.
The ATU: Mitigating COVID-19's Impact on Members
"Since the coronavirus pandemic began, we knew our members were being exposed to the virus, dying due to entirely preventable infections, and laid off without regard for their heroic service," says John Costa, international president of the Amalgamated Transit Union.
To combat those outcomes, the international began lobbying to secure funding for the transportation industry in the Coronavirus Aid, Relief, and Economic Security (CARES Act). Costa also sent a letter outlining 10 Safe Service demands to every transit agency to advise them on how to protect workers on the job. Some of those demands included distributing proper personal protective equipment, enforcing social distancing on transit vehicles and free virus testing for transit workers.
Meanwhile, the locals are having big impacts on the ground for members.
Bus system workers in Bridgeport, Connecticut, held a protest on May 20 to bring awareness to the safety risks to themselves and passengers. "We have people who are scared to go to work because they're afraid of dying," says Veronia Chavers, member of Local 443 in Stamford, Connecticut.
ATU New Jersey State Council Chairman Orlando Riley helped secure testing for all transit workers in East Rutherford, New Jersey. "We have had members recently pass away and some are extremely ill and we're out there with the public every day, people are scared, their anxiety level is high," Riley says.
ATU Local 1741 in West Lafayette, Indiana, secured back pay for furloughed workers and is lobbying for hazard pay. In defense of the pay raise, Derek Streeter, president of the local, calls transit workers "the front line before the front line" because they are driving in enclosed spaces that put them at higher risk for infection.
The Amalgamated Transit Union is the largest labor organization representing transit workers in the U.S. and Canada. More than 200,000 members are spread out in 240-plus locals. The international headquarters is located in Silver Spring, Maryland. Membership includes bus drivers, subway operators, ferry boat operators, mechanics, baggage handlers, municipal employees, and others.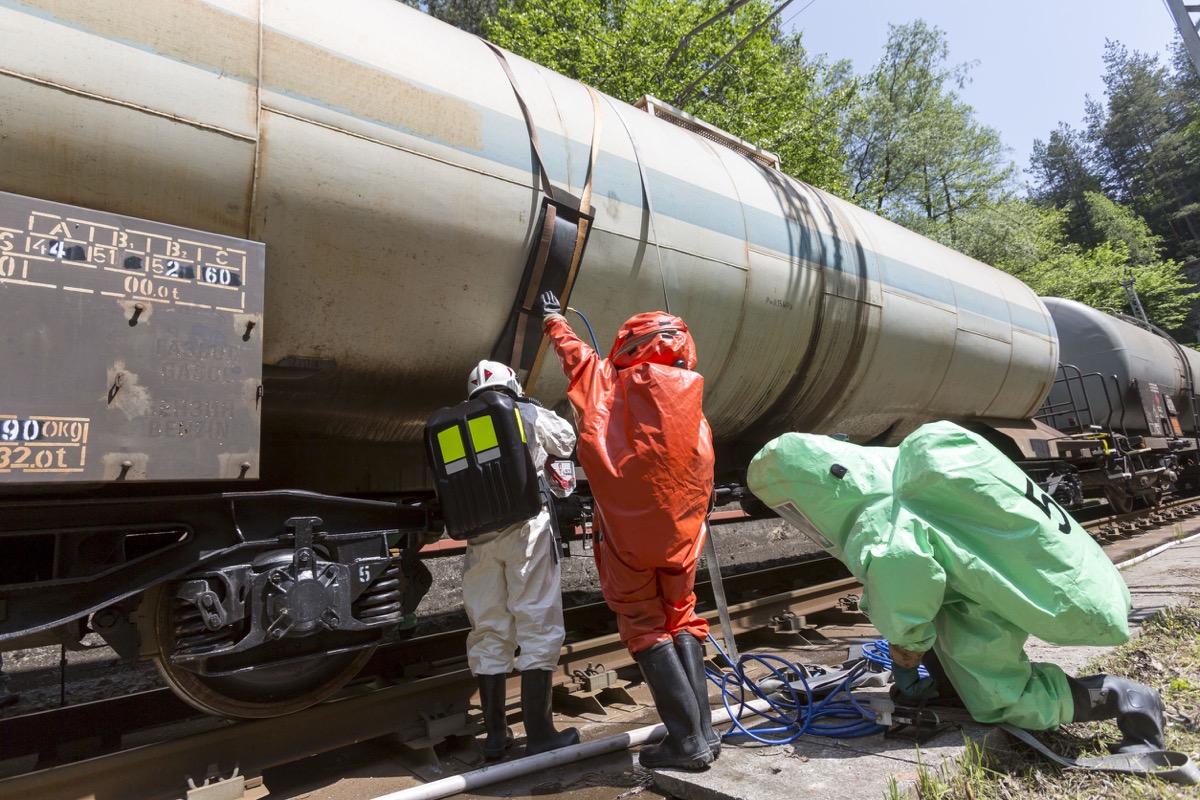 The BRS: Prioritizing Workplace Safety
The Brotherhood of Railroad Signalmen has focused on worker safety during the COVID-19 pandemic. "The primary concern with the COVID-19 pandemic is the health and safety of all our brothers and sisters and their families," says BRS President Jerry Boles. "There is nothing more important."
To that end, it has joined forces with other rail labor organizations, including the Brotherhood of Locomotive Engineers and Trainmen (BLET) and the Transport Workers Union of America (TWU), to petition the Federal Railroad Administration (FRA) to require furloughed employees to be recalled before it offers waivers from "safety-critical regulations" that are in jeopardy due to a labor shortage in the industry.
"As FRA is aware, over the course of the past several years, freight rail carriers have furloughed
thousands of highly qualified employees across all crafts," the group in its letter to the FRA. "… If a carrier finds itself short on active employees, its first option must be found in the abundant supply of out of work railroaders, not in administrative intervention to be exempted from safety-critical regulations."
Additionally, the union is calling for the following:
Suspension of attendance policies and disciplinary action for workers who call in sick
Paid sick leave for employees out with COVID-19
Implementation of sanitation measures in the workplace
COVID-19 testing, coverage and treatment for all employees
The halt of sequestration for Railroad Retirement unemployment and sickness benefits
Suspension of the seven-day waiting period for those benefits
Founded in 1901, the Brotherhood of Railroad Signalmen (BRS), a member of the AFL-CIO and the Transportation Trades Department, represents more than 10,000 workers across the U.S. and Canada. What started as a trade union for railroad signaling workers has evolved into an organization representing workers who install and maintain signal systems for the continent's freight and passenger and commuter railroads. The BRS has offices across the country with headquarters in Front Royal, Virginia.
The TCU/IAM: Fighting for Funding
Since the outbreak of COVID-19, the Transportation Communications Union-IAM (TCU/IAM) has been hard at work urging lawmakers to provide the financial support necessary to keep the industry operating and workers safe. To that end, the union has joined the call for Congress to include $32 billion in funds for the industry as a whole in the next COVID relief bill.
In support of the Metropolitan Transit Authority (MTA) and its commuter railroads in New York, which have been hit especially hard by the virus, the union joined others in a call for more funding for the MTA in the next COVID-19 relief package.
"Members of the Transportation Communications Union are working day and night to keep our trains and citizens moving across New York City and its surrounding regions," says Bill DeCarlo, national vice president and legislative director of the TCU/IAM.
"They're working overtime to clean stations, shops, and facilities – anything to keep our fellow New Yorkers safe during this pandemic. Congress can honor their heroism by providing adequate funding to keep our members and the general public safe."
The TCU/IAM is also joining other rail labor organizations in calling for Amtrak to increase death benefits for employees who die from COVID-19. In a letter to Amtrak, Michael Pistone, general chairman of the National Conference of Firemen and Oilers (NCFO) 32BJ/SEIU, writes: "At this time, we cannot stop what has taken place. However, we can do the right thing for these selfless essential employees who have risked their lives."
All of these efforts are happening while members on the ground are working hard to keep workplaces sanitized and safe for all employees.
The Transportation Communications Union/IAM, headquartered in Rockville, Maryland, represents about 46,000 railroad industry workers in the U.S. at nearly all major railroads. Members hold a number of different positions in the industry, including clerks, computer programmers, secretaries, truck drivers, yardmasters and reservations agents.
After serving as president of the TCU/IAM for nearly 30 years, President Robert Scardelletti announced his retirement in 2020. He will be succeeded by Arthur Maratea, who has served as a national vice president since 2011 and special assistant to the president.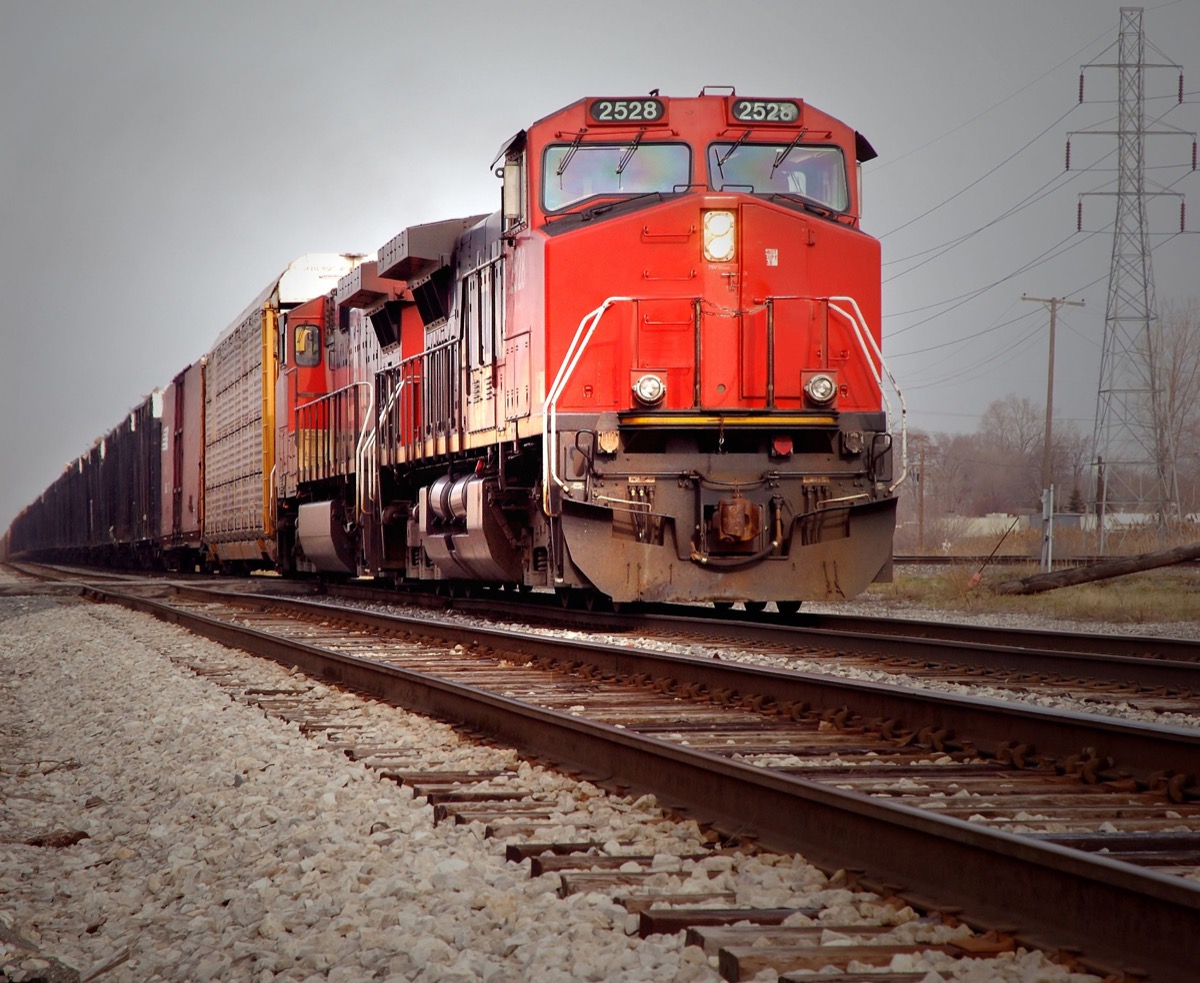 The ATDA: Amplifying Workers' Voices
The American Train Dispatchers Association (ATDA) has members who are working under hazardous conditions with little in the way of safety guidance or additional compensation for their efforts. So, the union has joined forces with other railroad and transportation unions to advocate for the safety and well-being of their members. It has thrown its support behind these initiatives:
Transportation Trades Department-AFL-CIO's (TTD) call for adequate protective personal equipment and safety regulations for transportation workers and passengers, paid sick days for workers who are infected or caring for family members who are sick, and hazard pay for all transportation workers.
Industry unions' call for restrictions on safety regulations waivers for rail carriers who have furloughed workers.
The International Association of Sheet Metal, Air, Rail and Transportation Workers (SMART)-TD's condemnation of freight railroad carriers' refusal to cover the out-of-pockets costs for COVID-19 treatment for employees.
The American Train Dispatchers Association was founded in 1917. It is one of the smallest unions affiliated with the AFL-CIO, representing workers who operate and dispatch trains, as well as those who supply electric power for railroads using electricity for propulsion and signalling.
The union has been integral in promoting the trade craft workers it represents, negotiating favorable contracts for members, and lobbying for legislation improvements that address the safety and well-being of not only members, but the rail industry as a whole.
Through the efforts of these unions, transportation workers who have been classified as essential during the COVID-19 pandemic have gained protections they otherwise would not have had. As union leaders continue to advocate for greater safety and protections for workers, the need for member engagement should continue to be a top priority to ascertain what resources are needed.
Images by: Visions Of America LLC/©123RF.com, cylonphoto/©123RF.com, Gerald Bernard/©123RF.com