After Alabama Defeat, U.S. Amazon Workers Continue the Fight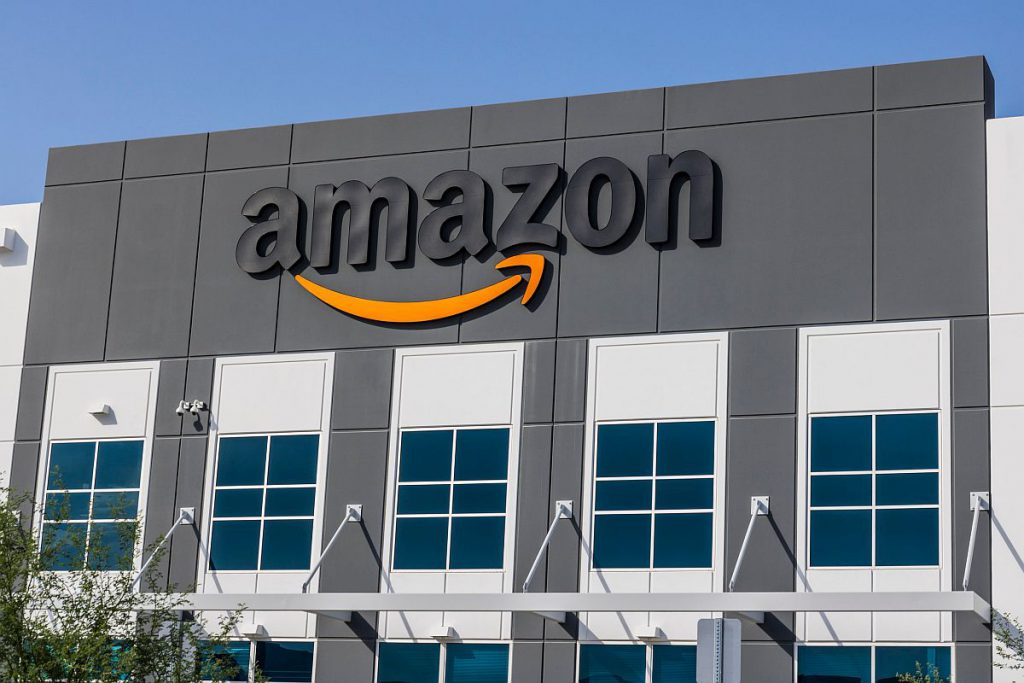 Ken Green
CEO & Founder
UnionTrack
Organizing Amazon workers is proving to be difficult. "So far, no effort to unionize Amazon has been successful in the company's 26-year history," writes Joseph Pisani, retail reporter at The Associated Press covering Amazon and online shopping.
The most recent rejection of a union by workers at the Bessemer, Alabama, Amazon fulfillment center was a blow to the labor movement that has been fighting (and failing) to unionize Amazon facilities in the U.S. and to the pro-union Amazon employees who have been waging battles to secure collective bargaining rights.
"The defeat shows just how difficult it is for unions to get a foothold into one of the country's massive employers when the company is willing to fight back," writes Stephan Bisaha, wealth and poverty reporter at the Gulf States Newsroom.
But the rejection wasn't the death knell to unionization efforts at Amazon facilities that it could have been. "Some labor experts say all the attention the Bessemer election brought to the labor movement was a good thing, regardless of the outcome," explains Bisaha. "The [Retail, Wholesale and Department Store Union] claimed that workers from other Amazon warehouses said they were inspired by what was happening in Bessemer and were interested in unionizing."
Here's a look at some of those efforts to organize workers at Amazon facilities.
Fired Amazon Worker Organizing Staten Island Employees
In March 2020, Christian Smalls, former assistant manager at Amazon's JFK8 Staten Island, New York, warehouse led fellow workers in a walkout to protest unsafe working conditions at the facility. The company immediately fired him for violating social distancing rules during the pandemic.
In response, Smalls filed a class-action lawsuit against the company, citing retaliatory action for his part in organizing the protest. He has also formed an independent union, the Amazon Labor Union (A.L.U.), through which he is currently attempting to unionize more than 5,000 workers at four Amazon facilities in the borough.
Establishing a union unaffiliated with any other major union is "unusual," writes Steven Greenhouse, labor and workplace reporter at The New York Times. But Smalls is "convinced" that creating an Amazon-workers-only union is the best way to bring Amazon workers together.
"We have nothing to compare ourselves to," Smalls says. "That puts us at an advantage. Workers can't say we already tried it and failed. When talking to workers, we can say this is us creating this together as workers of Amazon. We're all in this together."
But that doesn't mean he is going at it completely alone. He does have the support of established labor unions and labor allies. Stuart Appelbaum, president of the Retail, Wholesale and Department Store Union, expresses his support for the A.L.U.'s union drive, saying, "Amazon workers need unions. I hope that Chris and others around the country will be successful."
The A.L.U. organizers are planning to hold a union vote at the end of the summer.
It's shaping up to be another uphill battle for Amazon workers. The company has already started interfering with unionization efforts by pushing anti-union messages at the facilities, issuing a safety warning about union organizers outside the facility, and installing a fence to keep organizers away from workers, reports Motherboard staff writer Lauren Kaori Gurley.
"They're trying to scare workers," says Connor Spence, a worker at JFK8 and a union organizer. "They want workers to be afraid so that they can't stand up for themselves."
Time will tell if this independent union of Amazon workers will be able to overcome the company's union-busting activities to become the first to unionize in the U.S.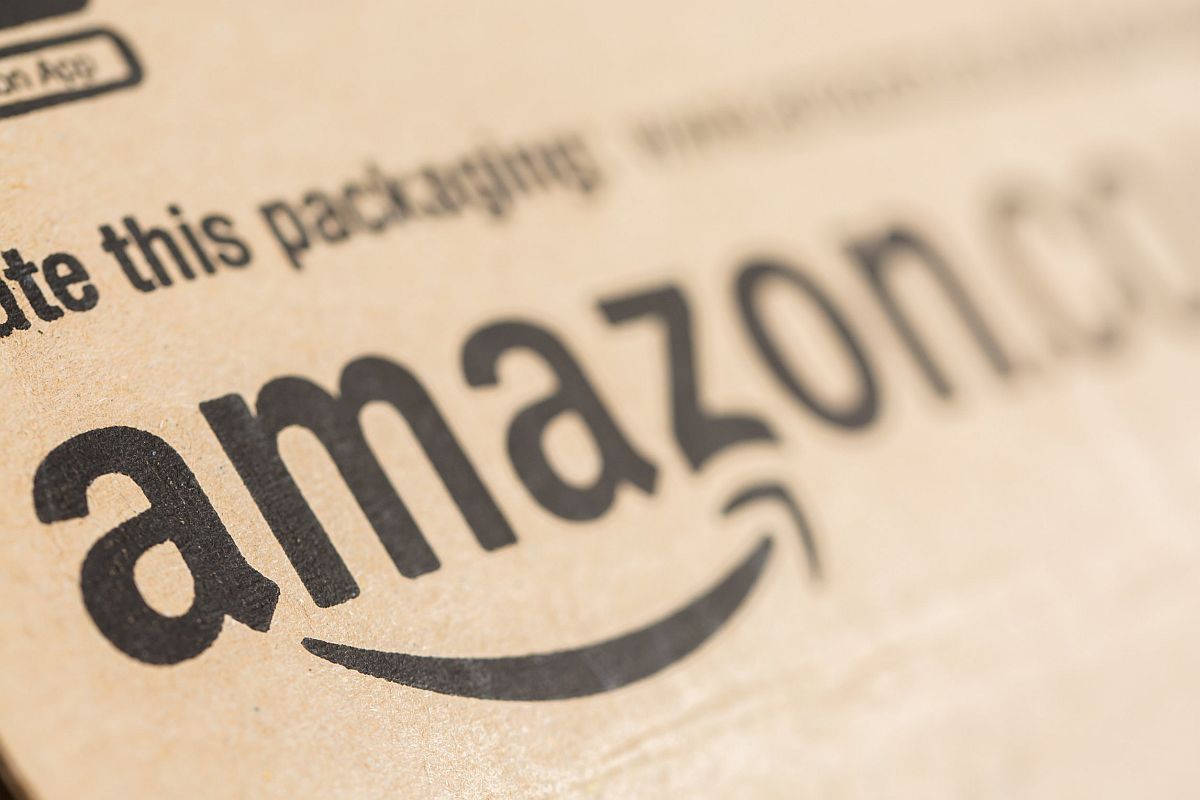 The Teamsters Make Amazon Unionization a Top Priority
While the A.L.U. conducts its own union drive, major unions are continuing their push to unionize Amazon facilities in the U.S.
In fact, the Teamsters recently passed a special resolution that launches a national effort to unionize Amazon workers. Dubbed the Amazon Project, the effort involves creating an Amazon Division within the union that is tasked specifically with organizing Amazon facilities.
"Amazon presents a massive threat to working-class communities and good jobs in the logistics industry," says Randy Korgan, the Teamsters' national director for Amazon. "Amazon workers are calling for safer and better working conditions and with [this] resolution we are activating the full force of our union to support them."
A key part of the union's national strategy is to bypass the traditional National Labor Relations Board (NLRB) union election process. Instead, the union will focus on pressure campaigns and "shop-floor militancy" actions such as "shop floor strikes, city-wide strikes, and actions in the streets," according to the resolution.
"We see challenges with an NLRB strategy," says Korgan. "We want people to see this industry wasn't organized predominantly through an NLRB strategy to begin with." With this alternative approach to unionizing Amazon workers, the Teamsters seek to succeed where others have failed.
"We will organize Amazon," asserts James Hoffa, president of the Teamsters.
Teamsters First Amazon Union Effort
A newly-constructed Amazon fulfillment center in Clay, New York is where the union is making its first efforts to unionize workers. Teamsters Local 317, supported by the Central New York Area Labor Federation, is leading the charge to organize employees at the warehouse to ensure fair wages and safe working conditions as soon as the center opens.
"Union workers usually do better," says Mark May, principal executive officer of the local. "They have a say. We think we will take a run at it to try to organize."
Some Amazon Workers Taking Alternative Actions
While the A.L.U. and the Teamsters ramp up efforts to form majority unions, some workers are embracing alternative measures. One such action is forming minority unions. With a minority union, workers could still receive labor union representation, make demands and take collective action. Amazon, however, would not be required to bargain for a contract.
According to Susan Schurman, a distinguished professor in labor studies and employment relations at Rutgers University, this may be the best course for Amazon workers for now. By starting with a minority union, workers can then demonstrate the power of the collective and recruit workers until they have enough support to win an election and secure collective bargaining rights, she explains.
"Amazon is to the 21st century what the auto and steel industry were for the 20th century," says Shurman. "If workers in the United States want to have some kind of voice over what happens to them at work, there is only one way to get that. And that is to form or join a union."
Workers can also come together and negotiate with management without forming a union at all. Labor laws protect workers' right to self-organize, notes Patricia Campos-Medina, executive director of The Worker Institute at Cornell University.
One such independent group, Amazonians United, was formed by Amazon workers in Chicago in 2019 to bring workers together to stand up against the company and demand better working conditions. The group uses worker actions to make demands of the company.
Robert Bruno, professor of labor and employment relations at the University of Illinois, describes such "alternative labor organizations" as "effective" at helping workers achieve some concessions from companies, even though they aren't formally recognized as labor unions under the law. They do "advocate for workers and they use public advocacy campaigns" to secure wins for workers, Bruno explains.
No matter how Amazon workers come together, what's important is that they do. It will take collective groups standing in solidarity with each other and accepting the support of established unions and worker advocacy groups to build enough momentum to eventually unionize Amazon facilities in the U.S. Using a tool such as UnionTrack ENGAGE can help these groups effectively communicate with members and coordinate worker actions.
Images by: jetcityimage/©123RF.com, pixinoo/©123RF.com